Big Ten
Rutgers Softball Coaches Under Fire, Accused Of Abuse From Former Players
Rutgers Softball Coaches Under Fire, Accused Of Abuse From Former Players
Former Rutgers softball players publicize accusations of emotional and physical abuse from Rutgers coaching staff.
Nov 5, 2019
by Christopher Girandola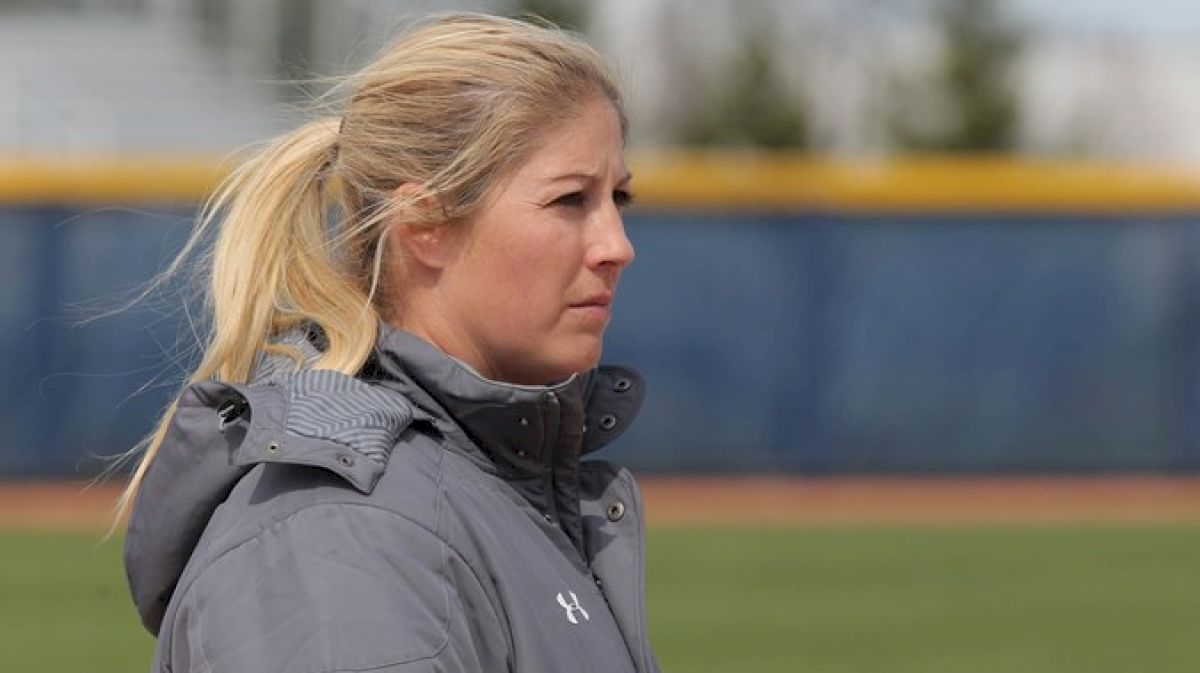 A scathing report published Wednesday by Keith Sargeant and Matthew Stanmyre of NJ Advance Media alleges Rutgers University head coach Kristin Butler and her husband Marcus Smith, who serves as a volunteer assistant coach, created an environment during Butler's inaugural season that resulted in physical and emotional abuse.
As illustrated in the article, Butler and Smith allegedly turned the training regime of Rutgers softball into a series of intense drills that bordered on abuse, forcing players to run sprints until they passed out, among other cruel tactics. The investigative story included allegations from several former players and their parents as well as a legal notice submitted to the athletic program by an attorney representing some of the players.
One incident involved the players running six 100-yard sprints, each in less than 17 seconds, as punishment for exceeding their meal budget by $6 at a Cracker Barrel, according to the report.
Former player Erin Collins, who was one of four Scarlet Knights honored as an Easton/NFCA All-America Scholar-Athletes for achieving a GPA of 3.5 or higher during the grading period last season, passed out in the drill. She described how she attempted to finish the grueling exercise and even considered letting the coaches know that she was dizzy but feared the team would be punished even more if she voiced dissent.
"I just remember my eyes opening, like, 'What happened?'" Collins told the newspaper.
Collins, who was the 2017 Baltimore All-Metro Player of the Year and a four-time Baltimore County Championship finalist, is one of 10 players who left the team within a year of Butler and Smith taking over, NJ.com reported. Collins, who transferred to the University of Tennessee, is the only player who chose to have her name revealed in the story. She is seeking damages from Rutgers to cover more than $100,000 in tuition as a result of lost scholarships and medical bills related to her participation in the softball program.
Six players alleged they were abused at practice throughout several drills that tested their fortitude, including in a drill where they were hit by pitches thrown by an assistant coach. The report also describes in illicit detail how Smith invaded the players' privacy by collecting their phones and looking at them without their permission. In one disturbing revelation, players described how Smith made a number of inappropriate comments, including telling players the team bus "smelled like period blood."
One of the reporters contacted Rutgers Tuesday with questions about the allegations but athletic director Patrick Hobbs launched into a profanity-laced tirade that ended with him saying "You guys are f------ scum. Why should I help you people?"
According to the story, Hobbs reached out to the reporter an hour later via a text message an hour later apologizing for his vitriol and then added, "This narrative around RU being a place where abuse is tolerated is bull----. But it gets clicks."
Hobbs, deputy director of athletics Sarah Baumgartner, and Butler released a response on Wednesday that, "categorically denied all the allegations lobbed against the coaches and the athletics department."
According to the release, Butler said none of the team's conditioning sessions were abusive and that she never punished the team with conditioning. She pointed to university protocols that permit her to reevaluate a player's scholarship but said the characterization of revoking scholarships is inaccurate. She also admitted no wrongdoing on behalf of her husband.
Butler, who was hired by Hobbs from the University of Toledo in June 2018 to revive one of the university's worst athletic teams, led Rutgers softball to a sixth-place finish in Big Ten play last spring. Butler, 35, brought along her husband Marcus Smith as a volunteer assistant coach.
According to documents obtained by NJ Advance Media, Smith, 41, was investigated and cleared of inappropriate conduct when he was head softball coach at Owens Community College in Ohio from 2014 to 2016. Rutgers officials said all coaches, volunteer or otherwise, undergo background checks and approved Smith for his role as a volunteer assistant coach.
A former Southeastern Conference player of the year at college powerhouse Florida, Butler also starred in pro leagues as a power-hitting slugger. She landed her first head coaching job at Toledo in 2014 and led the team on its best four-year stretch in two decades.
"Kristen is a proven program builder," Hobbs said in a statement at the time, awarding her with a four-year contract worth $105,000 plus incentives in 2019-20. "But what most impresses me are the countless reports of best-in-class student-athlete experience under her guidance."
Shortly after Butler's appointment, Rutgers announced $1.5 million in upgrades for the softball and baseball programs.
The Scarlet Knights ended the 2019 softball season with a 29-26 record, their first winning mark since 2015. They also qualified for postseason play for the first time since 1996.
University President Robert L. Barchi called for an investigation into the alleged abuse hiring Matthew Boxer to lead the investigation.