Rising Star: Auburn-Commit Jessie Blaine Is Great At Just About Everything
Rising Star: Auburn-Commit Jessie Blaine Is Great At Just About Everything
After living in 11 different cities and going to three different high schools, Auburn-commit Jessie Blaine is a pro at adapting to change.
Nov 12, 2019
by Stephen Kerr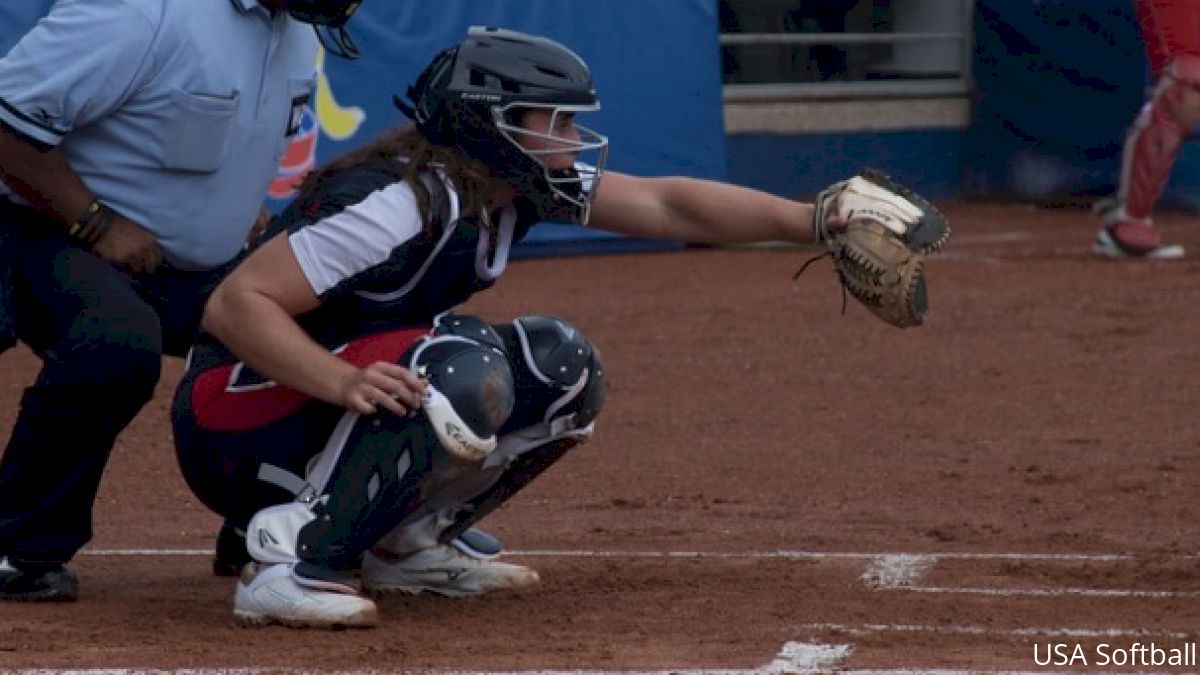 At 17, Jessie Blaine has become accustomed to constant change. She was born in Wentzville, Missouri, but the right-handed-hitting catcher for Firecrackers TJ has lived in 11 different places throughout her childhood, including the state of Virginia four times. She's currently enrolled as a junior at San Clemente (California) High, her third high school.
It's a common way of life for a military family like Blaine's. Her father Brian is a Major in the U.S. Marine Corps. While many kids may struggle with the challenges of changing schools, making new friends and trying to fit in with a group of new teammates, Blaine prefers to look at her on-the-go lifestyle in a positive way.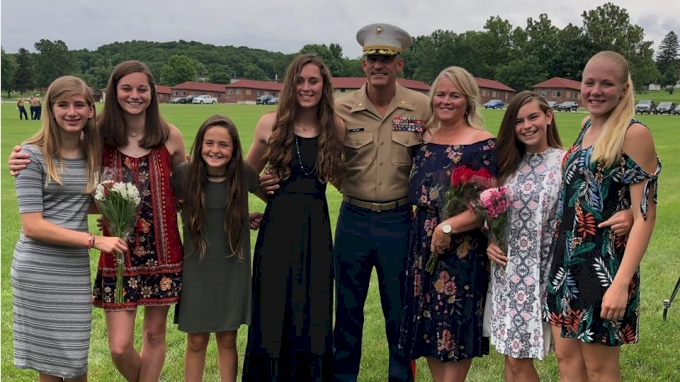 "I believe it's helped me grow," said Blaine, who also plays basketball for San Clemente and will play her first year of high school softball next spring. "I think the best way to look at it is as an opportunity to see different ways of life, learn to be flexible and adjust quickly. That's probably what's going to prepare me for college and real life."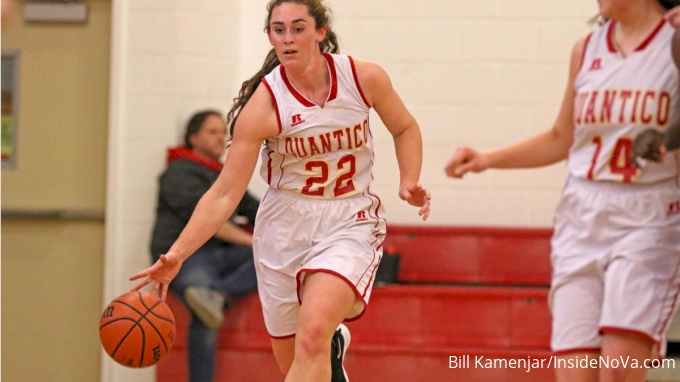 Playing sports has been the one constant for Blaine. In some ways, it's actually helped her adapt more quickly to new surroundings. At 5-foot-10 and 170 pounds, Blaine is an imposing physical presence, especially on a softball field. She squats 295 pounds, and once scored 65 of Quantico (Virginia) High's 76 points in a game last season. Whether it's athletics, arm wrestling with her father, or playing a family board game, Blaine is determined to win.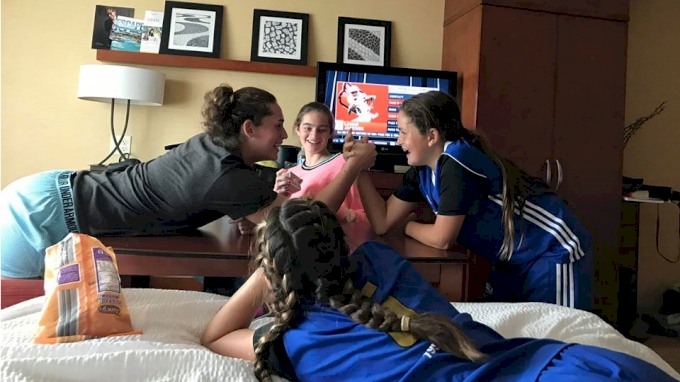 "I'm competitive in everything," Blaine admitted. "A lot of my friends get irritated with me because I just want to win."
Blaine has played for over a half dozen travel teams since third grade. She helped the Mojo Lewis 16U team finish tied for ninth in last season's PGF Premier Nationals before moving to Firecrackers TJ 18U in Southern California this fall.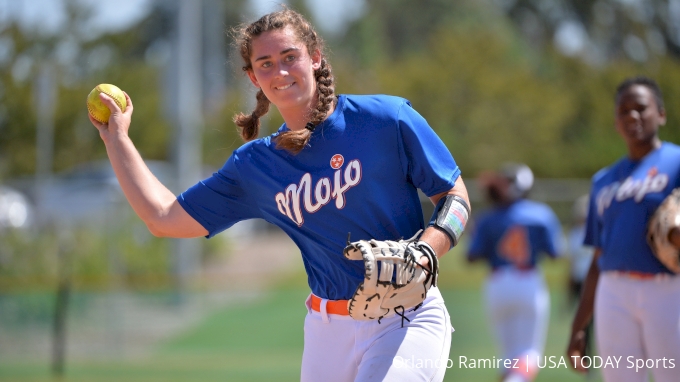 It didn't take long for Firecrackers coach TJ Houshmandzadeh, a former NFL wide receiver, to recognize Blaine's talent and competitive spirit.
"When I played football, the running joke was we're going to send our biggest, most physically impressive-looking player off the bus first," said Houshmandzadeh, who began coaching softball after his daughter Kennedi, an LSU-commit, began playing. "If we could correlate that to softball, that would be Jessie."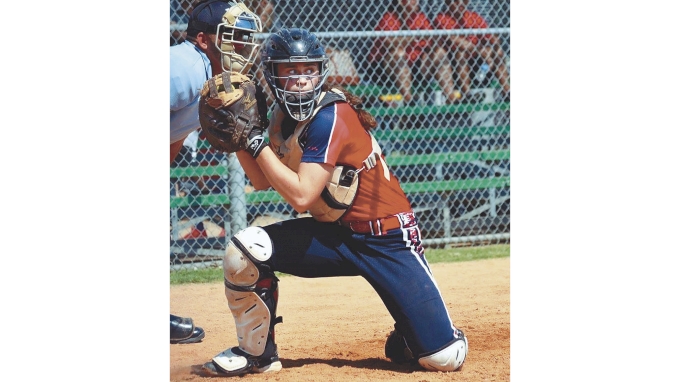 Take a quick glance into Blaine's family history, and it's easy to see why sports come naturally to her. Brian played football for the All-Marine Corps team. Jessie's mother DJ scored over 1,000 points as a high school basketball player and played at the University of Missouri-St. Louis. Both of Jessie's grandfathers, an aunt, and a cousin have all played sports at either the high school or collegiate level.
DJ could see athletics in her daughter's future even as a toddler.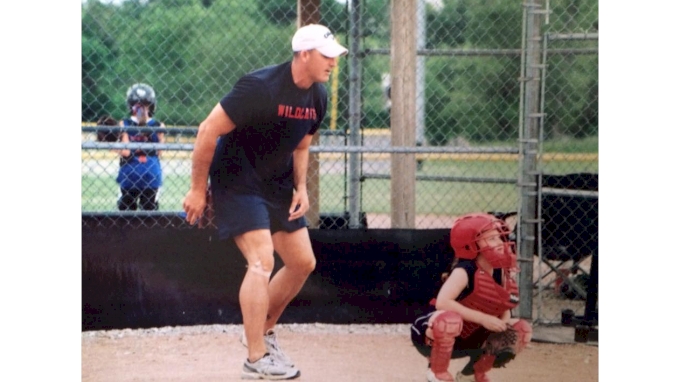 "Her favorite two things were balls and books," DJ recalled. "It's almost the only two toys she needed. She would play anything. I (hung) a basketball from her crib when she was a baby as part of her mobile."
The family was living in Hawaii when Jessie first began playing travel ball. Her coach, a gruff, intimidating man, spoke pidgin with a thick accent, and Jessie often had trouble understanding him. He was disciplining the team one day by making them run laps. After practice, DJ asked Jessie why the team had gotten in trouble.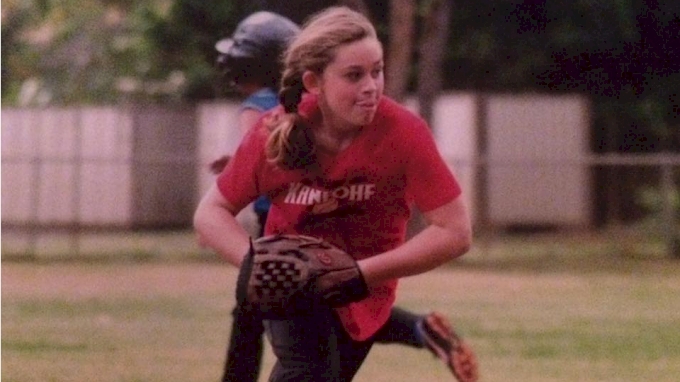 "I have no idea," Jessie replied.
"How are you going to know what to do next time? Do you want me to help you talk to him?"
"No, I've got it. I'll figure it out."
Such independent thinking may be another factor in Jessie's ability to adapt to change. It's also helped her become a great leader on and off the field. But she realizes success doesn't come without help from others. She's quick to give credit to her father and coaches who have molded her into the player she is today.
"I've had the opportunity to talk with so many coaches and play the game (all over the country)," Jessie said. "I've incorporated everything I've learned into one thing. I give a lot of credit to the players I've played with and all the different coaches."
Last month, Jessie represented USA Softball's U17 team at the Women's Pan American Softball Championship in Barranquilla, Colombia. Team USA swept through the tournament undefeated, and captured the gold medal with a 2-0 victory over Mexico in the finale.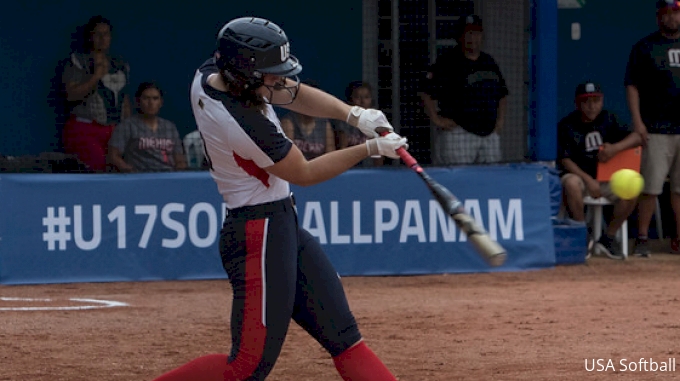 Jessie batted .381 in Team USA's eight games with a .714 slugging percentage and 12 RBI. In an 8-1 win over Mexico earlier that week, she collected four RBI, with three coming on a homer over the center-field fence. But the highlight, she says, was catching Caitlynn Neal's perfect game in a 12-0 rout of Argentina in four innings at the end of pool play. Neal (Dewey, Arizona) struck out 11 of the 12 batters she faced. Jessie contributed with a double in a 10-run third inning.
"It was so fun to be able to catch that game," Jessie recalled. (Caitlynn) was on a roll. She plowed through everybody. It was amazing."
In 20 games with Firecrackers TJ so far this fall, Jessie is hitting over .400 and leads the team with eight homers. Houshmandzadeh estimates she hits a home run in one out of every seven at-bats. Even when pitchers try to pitch inside, she is still a threat to hit one out.
"She'll get jammed, and it's a home run," Houshmandzadeh said. "She hit one (recently), got jammed, and probably hit it 250 feet."
Jessie takes her weight training seriously, often getting up at 5:30 each morning to train before school. While some players are tempted to spend too much time in the weight room bulking up, Jessie follows a strict regimen that alternates between light and heavy weekly routines.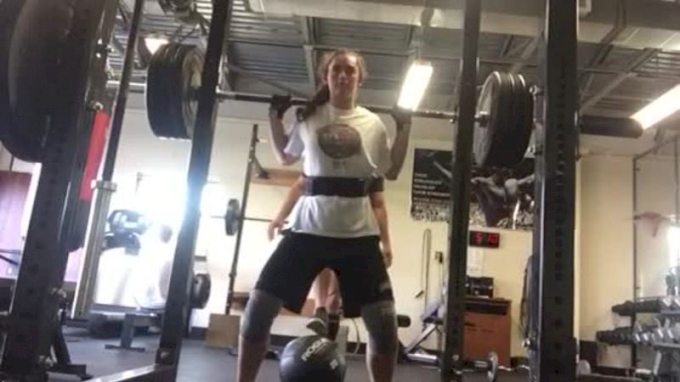 "I make sure that I get stronger at the pace I'm supposed to," she explained.
Jessie was highly recruited by several Big Ten, Big 12 and SEC schools before committing to Auburn in February 2018. She was drawn to head coach Mickey Dean's offensive philosophy and his emphasis on pitching.
"I love pitching so much, and he's a pitching coach," Jessie said. "I'm super excited to work with him and learn from him about it."
Ask what her future life goals are, and Jessie ticks them off one by one as if going over a daily to-do list: squat 300 pounds by the end of the year (she's only five pounds away), start as a freshman at Auburn, be an All-American, win CIF with her high school basketball team, continue doing well academically, and win PGF with Firecrackers.
"There's always something in sight," she said. "That'll be what gets me up in the morning."