Create a free account to unlock this article!
Get Started
Already a subscriber? Log In
No. 9 overall prospect Brionna Warren could very well be softball's next Ken Griffey Jr. The 6-foot-1 center fielder is a multisport athlete who brings tremendous power, speed, and defensive prowess.
The daughter of NFL All-Pro player and Texas A&M Hall of Famer Ty Warren, Bre has been making a name for herself highlighted on ESPN's Top 10 Plays over the summer. Here are a few of her highlights from last season.
fifteen!!! pic.twitter.com/jnmIzJgXVP

— Bre Warren (@brionna_warren) March 23, 2019
T4: Bri Warren taking some inspiration from @NicolePendley1 diving catch from last night!!🥎😎 pic.twitter.com/Mt6rC1G0ye

— USA Elite Select (@usaeliteselect) June 28, 2019
T6: BRI WARREN DOES IT AGAIN!! Second diving play for the center fielder!!🙌#leaveyourmark pic.twitter.com/5NgSEWDoNN

— USA Elite Select (@usaeliteselect) June 28, 2019
T5: Bri Warren with an absolute cannon from centerfield!!🥎💨#Wowwwww pic.twitter.com/wGBN5rMhiD

— USA Elite Select (@usaeliteselect) June 29, 2019
ARE YOU KIDDING ME?? AN INSIDE THE PARK HOMERUN for Bri Warren!! The Bombers pull within one in the bottom of the 1st 🏃‍♀️💨💪🥎 pic.twitter.com/4vm2heUGYF

— USA Elite Select (@usaeliteselect) June 29, 2019
How old were you when you started playing softball? What do you love about softball?
I started playing my first year of 12U. I loved softball because you are playing for something bigger than yourself you play for your team. I also love softball because it teaches you without the hard work you put in it's very hard to reach success.
What schools did you visit?
Texas, LSU, FSU, OU, UTA, and Texas A&M (Official)
When did you verbally commit to Texas A&M? Why Texas A&M?
I committed my freshman year, A&M has always felt like home being that I grew up in College Station. I also loved the community a&m has after you graduate a&m is such a special place and it's amazing how the community comes together and has so much school spirit I also love the tradition!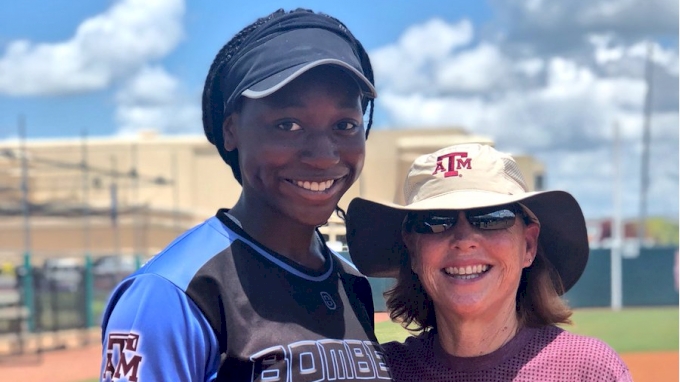 What were your plans for signing day?
Celebrating with friends and family.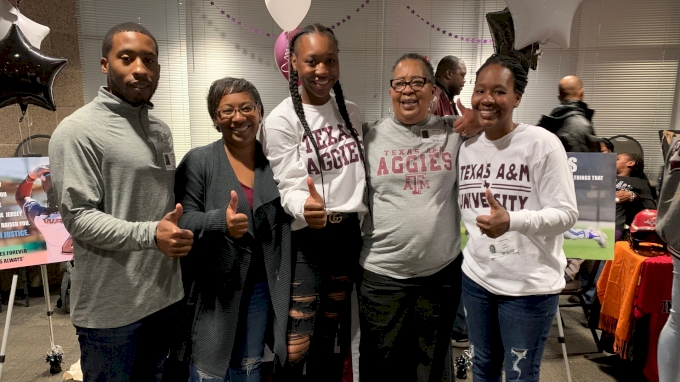 What excites you most when you think about college?
Getting to play against some of the greatest players! Also learning and growing as a player!
What's one thing you're going to take from home and bring to college?
Definitely my work ethic. My dad always would tell me cream rises to the top which basically means to me every day won't be your best day but as long as you are putting in your work it won't go unnoticed.
What do you think your walk-up song will be?
Most likely something by Beyoncé!