2022 Candrea Classic
Signing Day Spotlight: Alabama No. 3 Recruit Bailey Dowling
Signing Day Spotlight: Alabama No. 3 Recruit Bailey Dowling
2020 Hot 100 No. 3 overall recruit Bailey Dowling signs with the University of Alabama.
Nov 19, 2019
by Chez Sievers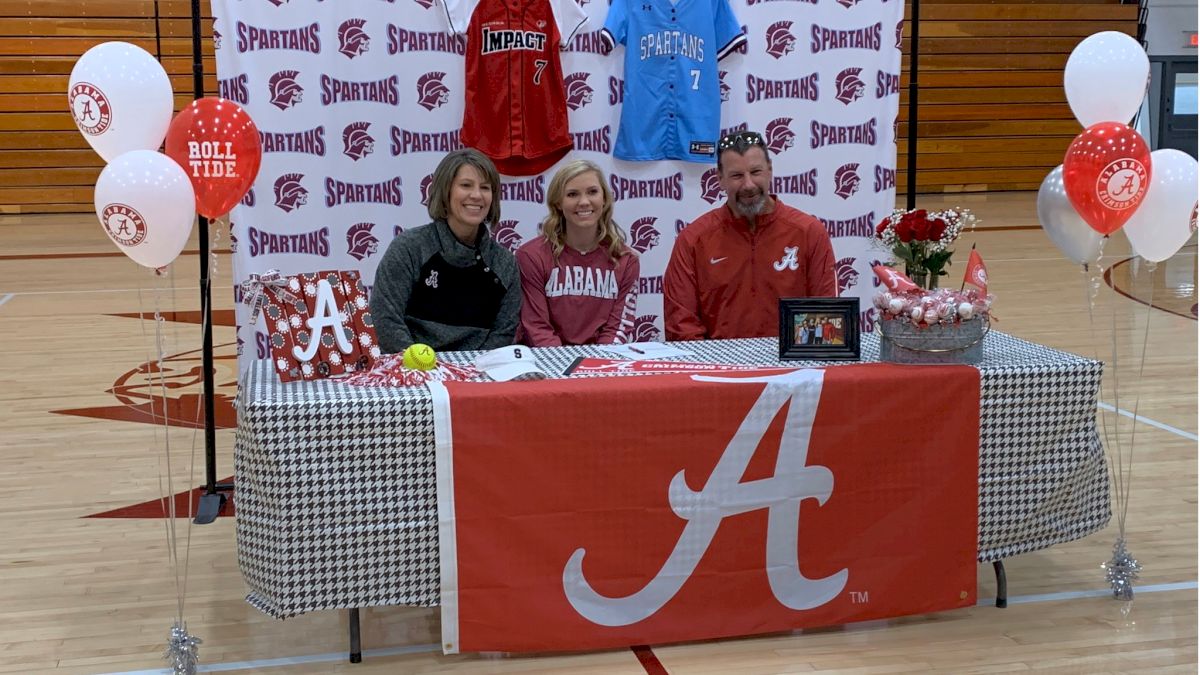 Reigning Illinois State Gatorade Player of the Year Bailey Dowling signed NLI with the SEC powerhouse program, University of Alabama.
The No. 3 ranked player in nation batted .674 with 22 home runs and 47 RBI last season for St. Joseph-Ogden High School. She was also the only other 2020 player to make the USA U-19 roster that won the World Cup over the summer.
Dowling shared her signing day experience.
How old were you when you started playing softball? What do you love about softball?
I was five years old when I started playing. I love the competitiveness of the game. I also love how much this sport has helped me grow over the years, as both a person and a player.
Where did you go on your visits? What did you like about those trips?
I went on visits to the University of Oregon, University of Illinois, University of Georgia, University of Oklahoma, and the University of Alabama. I was in the eighth grade when I went on all of my visits. It was exciting to think these schools were interested in me being apart of their program. The best part was getting to meet the players, coaches, and seeing the awesome facilities.
When did you verbally commit to the school of your choice? Why that school?
I verbally committed to The University of Alabama the summer going into my freshman year of high school on July 10, 2016. I picked Alabama because I felt the coaches cared about me as a person, as well as a player. The relationships I made that weekend were amazing and I felt that Alabama was the perfect place to allow me to grow.
What are your plans for signing day?
My signing day plans have been a little crazy but in a good way. I am signing my NLI at 9:50am Friday, November 15th. Our volleyball team made it to the Final Four in State and play on Friday at 12:00pm. After my signing, I plan on going to the game to cheer on some of my best friends while they play. Since they won't be able to attend my signing, we made a deal that we will FaceTime during the signing so they won't miss it and I will cheer them on at the State volleyball game.
What excites you most when you think about college?
What excites me the most is being able to play the sport I love, alongside some amazing teammates, while playing for an amazing coaching staff.
What's one thing you're going to take from home and bring to college?
I will bring the respectfulness that I have been taught throughout my life, along with my Jeep :)
What do you think your walk-up song will be?