2021 PGF National Championships 18U Premier
Rising Star: Arizona Storm 2022 Shortstop Viviana Martinez
Rising Star: Arizona Storm 2022 Shortstop Viviana Martinez
Arizona Storm shortstop Viviana Martinez is at the top of the 2022 class of middle infielders. Here's why.
Nov 20, 2019
by Stephen Kerr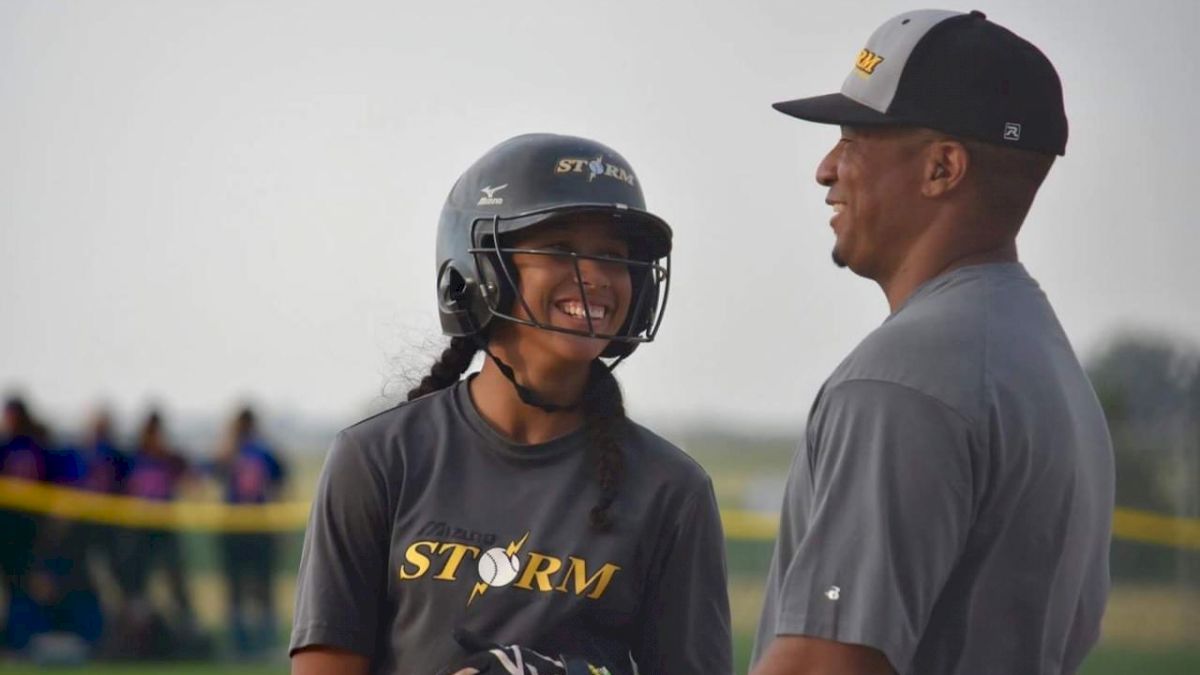 Arizona Storm coach Corey Mathis remembers the first time when college coaches started taking notice of Viviana Martinez. The left-handed-hitting shortstop lofted a routine fly ball to center field that was about to be caught.
"She was (running) down the line as anybody that's slapping, thinking they have a base hit," recalled Mathis, who currently coaches Martinez on the Storm's 18U squad. "That really caught the coach's attention. Knowing that she's going to be out, she was down that line as quickly as anybody who thought they had a base hit or thought it was going to be close."
For Martinez, who eventually committed to the Ducks, running out every play is as routine as catching a grounder or stealing a base. To give anything less than 100 percent is a foreign concept to her. In fact, she betrays a hint of surprise that such a possibility exists.
"No matter how hard you hit it or pop up, you always have to run it out, just in case," said the 5-foot-6 Martinez, who also plays for Tolleson (Arizona) High just outside Phoenix. "You never know."
Martinez has had a great example to follow. Her father, Victor Martinez (not to be confused with the former major leaguer), played in the Seattle Mariners organization from 1995 to 2000 before being released. Ironically, his career intersected with the former catcher and designated hitter for the Boston Red Sox, Cleveland Indians, and Detroit Tigers.
"He was having a good year and I was having a good year too," Victor recalled. "A lot of people were getting confused."
Victor, an assistant coach with the Storm, set about teaching his daughter the good habits that helped him advance as high as Class AA with the Mariners. Viviana played softball from an early age, as well as volleyball, basketball, and track. She still plays volleyball at Tolleson but has always been drawn to the team aspect of softball.
"As I got older, I realized softball was so much more (a team game)," Viviana explained. "You really have to be passionate about the sport, be competitive, and work as a team. I think that's why I fell in love with it."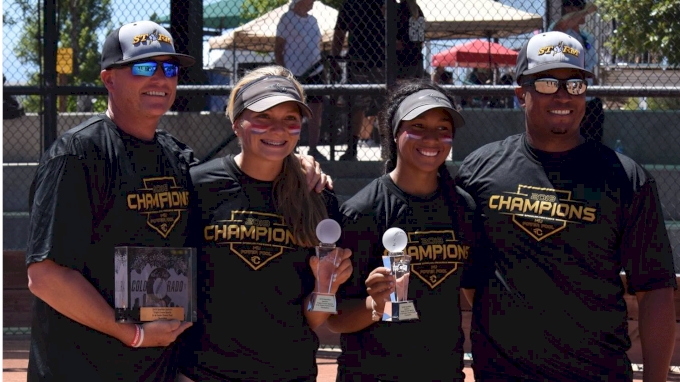 Viviana started out as a right-handed hitter. But once he saw how fast she was getting out of the box, Victor switched her to the left side. It took a while, but the results began to pay off. Her combination of slap hitting, power and speed make her especially dangerous and is one of the reasons she typically bats third in the Storm's batting order.
"That's very impressive in the lineup we've got," Mathis said of Viviana's spot in the order. "She can hit it out at any time, she's consistent with average, and can lay down a bunt and beat you at any point."
Since she began playing travel ball with the Storm in 12U, Viviana has always been on teams above her age level. Even though she's 15, she earned a spot on the 18U roster this fall. Except for a player's size, she doesn't believe playing up is difficult.
"In hitting, the pitchers may be faster, have a little better spin," Viviana explained. "You just have to get the timing down. In fielding, you just have to read the ground balls, read the hops. I don't think it's much of a difference."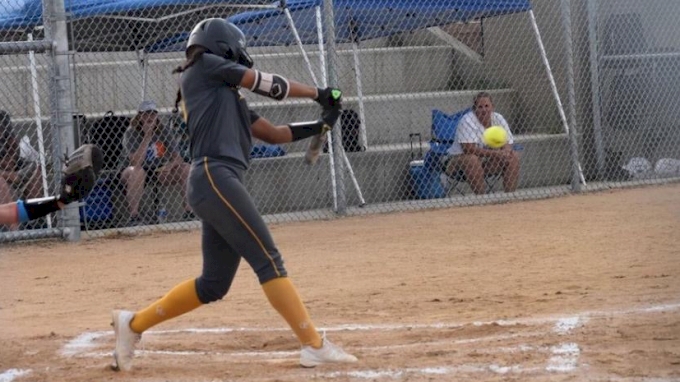 As a freshman with Tolleson last season, Viviana led the team to its first playoff appearance in nearly 20 years. In 25 games, she batted .612 with 15 homers and 44 RBI. She was named her division's Player of the Year, made the All-Regional First Team, and earned Team MVP honors. Her coaches describe her style of play as effortless, whether in the field or at the plate.
Victor isn't one to heap compliments on his daughter or rave about her accomplishments, preferring to let her results on the field do the talking.
"I want her to be more hungry to get better," he explained.
Viviana primarily plays shortstop but spends some time at second base. She enjoys the challenge of having multiple responsibilities in the field.
"The thrill is being able to do different things," she said. "Turning double plays, taking different grounders, doing things on the run. It really depends on the grounder, reading the hop, on what you can do."
Practices are treated with the same intensity and attention to detail as a game. Viviana and her dad often arrive early to take grounders. On game days, she listens to a wide variety of music to get pumped up and makes sure to eat a balanced breakfast.
"For warmups, I always do a routine, go hit, throw, take some grounders," she explained. "On the side, I usually do some extra hitting with my dad, so I can be prepared."
Before the change in recruiting rules, schools began contacting Viviana as early as seventh grade. While Victor was familiar with the pressures of recruiting during his baseball career, he wasn't quite prepared for the same intensity his daughter experienced in softball.
"It became a bit of a struggle for me," he admitted. "I didn't know it was going to be that crazy."
Viviana visited Oklahoma, Washington, Oregon, Ole Miss, and Arizona before verbally committing to the Ducks, who hired Missy Lombardi as the new head softball coach last season.
"I like the small towns," Viviana said. "Eugene is so pretty. I like the coaching staff, even though it did change."
Travel ball has allowed Viviana to experience the thrill of seeing different parts of the country and play against strong competition. The sport itself has taught her about the importance of working hard to accomplish her goals, which include getting a good education and maybe even going pro someday.
"It's inspiring seeing these girls play on TV at the best level, because I know I want to do the same," she said.
Getting there will take more than just pure talent. But Viviana didn't get to where she is by physical ability alone. She possesses the same mentality in her early recruiting process: a refusal to give up on anything, regardless of the odds.
---
Viviana Martinez changed her verbal commitment. She is verbally committed to the University of Texas.