NPF
Canadian Wild Return To NPF For Second Season
Canadian Wild Return To NPF For Second Season
The Southern Illinois Miners are proud to announce that their partnership with Softball Canada will continue into 2020.
Nov 21, 2019
by FloSoftball Staff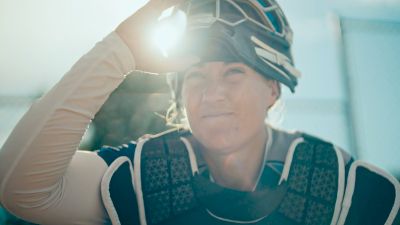 Unlock this video, live events, and more with a subscription!
Get Started
Already a subscriber? Log In
Marion, IL (November 20, 2019) – The Southern Illinois Miners are proud to announce that their partnership with Softball Canada will continue into 2020, as the Canadian Wild of Southern Illinois will return to Rent One Park to play their second season in Southern Illinois and National Pro Fastpitch (NPF).
The Wild are made up entirely of players from Softball Canada and the Canadian National Team, which qualified for the 2020 Olympics in Tokyo, Japan this past September. They completed their first season in Marion and the NPF in 2019, bringing professional softball to Southern Illinois for the first time since 2012.
The Wild will once again play a full NPF schedule beginning in May of 2020, with home games taking place at Rent One Park, leading into the Olympics in late July and early August.
"We are excited about the 2020 season, and to play in front of our great Southern Illinois fans," said Softball Canada and Canadian Wild Head Coach Mark Smith.
"We are very excited to have the Wild back again this year," added Miners COO Mike Pinto. "Our great partnership with Softball Canada gives all of us in Southern Illinois a chance to see Olympic-quality players close to home, These players are not only some of the best softball players in the world, but have been wonderful to our fans, and role models to all young women here."
Softball Canada is currently ranked third in the world by the World Baseball Softball Confederation (WBSC). They are one of only six countries/teams to qualify for the 2020 Olympics, along with host nation Japan, the United States, Italy, Mexico, and Australia. Softball fans in Southern Illinois will have the unique opportunity to see three of those teams- Canada, Australia, and Italy- play series at Rent One Park this summer.
"Softball Canada is delighted to be partnering with the Southern Illinois Miners organization and the NPF to bring Wild softball back to Marion, Illinois for the 2020 season," said Hugh Mitchener, CEO of Softball Canada. "The 2019 season was such a great experience for our team, and we are looking forward to another great experience in 2020 leading into the Olympic Games."
National Pro Fastpitch will be entering their 17th season in 2020. Teams currently hail from three continents, with players representing the national teams of six different countries in international competition. They include the best of the best softball players in the world, including Women's College World Series Champions and MVP's, NCAA record holders, various conference players of the year and many All-Americans.
"We are so very proud of our continued relationship with Softball Canada, a relationship that will be extra-special in 2020 as we watch them compete for Olympic gold in Tokyo," added Cheri Kempf, the Commissioner of the NPF. "The partnership between Softball Canada and the Southern Illinois Miners' staff and ownership has added a high-quality product to professional softball in the NPF. We are grateful for the vision and commitment of everyone involved to continue to grow softball at the highest level, a commitment we know will make a consistent difference for our sport."
Game days and times will be announced at a later date.
About National Pro Fastpitch (NPF)
National Pro Fastpitch (NPF), an Official Development Partner of Major League Baseball since 2004, provides elite female athletes with an opportunity to pursue a professional career in fastpitch softball beyond their collegiate and amateur success. The NPF affiliate teams consist of the Aussie Peppers, Beijing Shougang Eagles, California Softball Commotion, Canadian Wild of Southern Illinois, Chicago Bandits, and Cleveland Comets. Three complete competing teams will represent their respective countries in the 2020 Summer Olympics in Tokyo, Japan. Those teams are Softball Australia, Softball Canada, and Team Mexico, who participate in the NPF as Aussie Peppers, Canadian Wild and Cleveland Comets. National Pro Fastpitch players hail from the United States, Australia, Canada, China, and Mexico, and represent the most accomplished and talented athletes in the sport of women's softball.