Rising Stars: From Club To College Softball
Rising Star: What You Should Know About Texas A&M-Bound Catcher Katie Dack
Rising Star: What You Should Know About Texas A&M-Bound Catcher Katie Dack
Texas A&M-bound 2021 Colorado Styxx catcher, Katie Dack is a beast and she's one of the premier catcher/hitters you haven't heard of until now.
Dec 17, 2019
by Stephen Kerr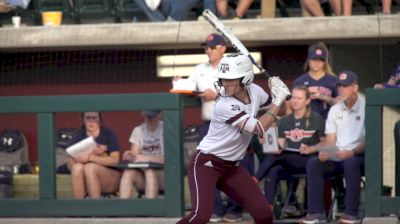 Unlock this video, live events, and more with a subscription!
Get Started
Already a subscriber? Log In
Playing up to competition has been a way of life for Katie Dack since she was 12. While many kids that age are still trying to figure out whether they can play at an elite level, Dack was already getting her first taste of 18U travel ball action.
Dack, now a right-handed-hitting catcher for Colorado Styxx 18U Gold, was asked by coach Pablo Severtson to fill in one day at a tournament. It was prom season, and several girls were away from the team attending their senior prom.
Severtson knew Dack and her family well. His father, Tom Severtson, a National Fastpitch Hall of Famer, had been Dack's private hitting instructor since she was seven. So Pablo was confident she could handle herself despite the age difference.
Dack more than held her own during that guest appearance. While she was outwardly shy around the older girls, she was impressive, hitting a single, double and home run in three games. One of the things that kept her focused was a piece of advice Tom had been giving her for years.
"He always told me to just relax, it's just a game," recalled Dack, a 5-foot-8 junior who attends Lutheran High School but plays softball for Rock Canyon High in Highlands Ranch, Colorado.
Dack's performance that day solidified her status as a high-level talent. After asking Pablo whether she was good enough to play for the Styxx, he replied without hesitation, "I'd say so."
Dack became a regular with the 18U squad the following season and has been there ever since. One of the first things that caught Pablo's attention was her athleticism.
Some college softball coach is going to get the toughest, most athletic, great hitting catcher. That's Katie Dack Howell '21 at Rock Canyon HS in Colorado. Who will it be?#uncommitted #powerbat #SoftballPlayer @FSU_Softball https://t.co/DLd9Z2b2HR pic.twitter.com/2Xgnv5yjKC

— imaplayer (@imaplayerus) November 19, 2018
"She was head and shoulders above everybody else on the field with girls her age," Pablo explained. "It was unbelievable at that age what she was doing."
Jamie, Katie's mother, remembers Tom praising her daughter's talent when she was as young as 10.
"I always thought Katie was a special player, but until a couple of years ago, I didn't dream she could go this far," said Jamie, who played volleyball at the University of Wyoming.
Katie developed her passion for the game by watching her older brother, Jacob, who played high school baseball. Jacob also took hitting lessons from Tom, and Katie was eager to follow his example.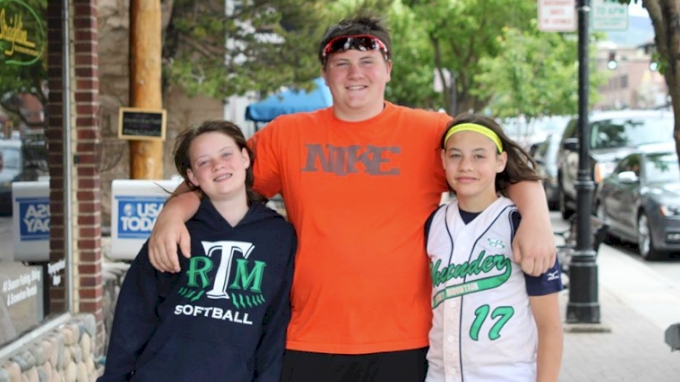 "I really idolized my brother at a young age," she explained. "So I wanted to go play softball. I started playing and fell in love with it. It's an amazing game."
Katie also competes on Lutheran High's track team, where she is a state champion in the shot put and discus throw. She qualified for both events in the state tournament during her freshman year. But less than a month before the tournament, she was hit by a pitch during an at-bat, breaking her right hand. Determined to not miss the state meet, she taught herself to throw the shot put left-handed, keeping her spot in that event.
"She didn't place, but I was so proud of her for doing that," Jamie recalled. "Last year, she came back and won both the shot and discus for the state, and she will compete again this year."
That same desire to compete has carried over to the softball field. In 74 games for the Styxx last season, Katie batted .511 with 71 hits, 43 homers, 86 RBI, and 30 walks, many of them intentional. Her power, Pablo says, is scary.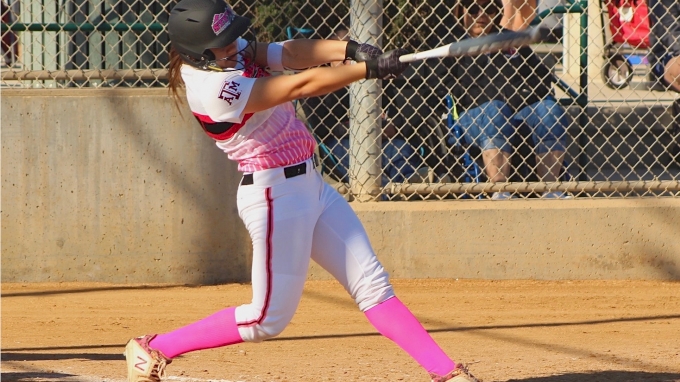 "She uses the whole field," he said. "She's got power to all sides. She has special pop off the bat that you can't teach."
During the TC/USA Nationals in Georgia two years ago, Katie smacked a towering home run over the fence 305 feet away.
Caution: Dugout language inappropriate!
Katie Dack Howell 2021, Catcher
Rock Canyon HS, CO
Rating: Definite D1 Player@FlatgroundBats @coachpablosev @COStyxx16UGold @NCAAsoftball @IMA_ILsoftball #est300+https://t.co/DLd9Z2b2HR pic.twitter.com/rLLdPjNhjv

— imaplayer (@imaplayerus) April 11, 2019
"It was my favorite moment," she recalled. "The pitch was inside, and it went over left field."
In 127 innings behind the plate last season, Katie picked 11 runners off and threw out 19 in 35 steal attempts. She enjoys the challenge of learning each pitcher's tendencies and can spot when a pitcher is rattled or wearing down, sometimes even before they realize it.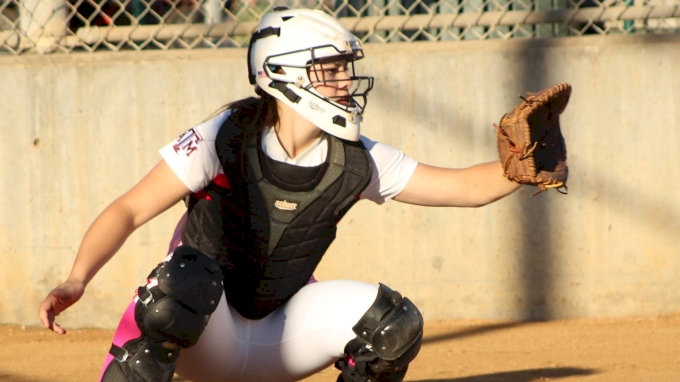 "What makes it fun for me is hyping up the pitchers," Katie explained. "When they pitch well, it really pumps me up. It's a great feeling."
This past September, Katie verbally committed to play for Texas A&M. Head softball coach Jo Evans, a National Fastpitch Coaches' Association Hall of Famer, has led the Aggies to 19 NCAA postseason appearances and three trips to the Women's College World Series in 22 seasons. Following her trip to College Station, Katie had two more recruiting visits planned. But she decided to cancel them after seeing the A&M campus and staff.
I am humbled and honored to announce my commitment to play softball and to further my education at Texas A&M. #GigEm @Coach_Jo_Evans @Coach_SniderSB @coachpablosev @ColoradoStyxx pic.twitter.com/ckBP1zkb4a

— Katie Dack (@KatieDack17) September 22, 2019
"Everything drew me," she said. "It's an amazing school. The coaches blew my mind about how much knowledge they had. I'm just pumped to go there."
Colorado is one state that plays high school softball during the fall, so Katie has already completed her junior season. She was named South Metro Player of the Year and made the All-State First Team. The Jaguars finished 24-2 overall and 10-0 in league play but bowed out in the first round of the playoffs.
"It was rough," Katie admitted with a disappointed chuckle. "But you win some, you lose some."
Katie is committed to improving herself on the field and in the classroom. She's humble, shaking her head while listening to Jamie list her awards and accomplishments. Pablo would like to see a more vocal presence, especially behind the plate. But he appreciates her leadership by example.
"She's a five-tool player," he said. "Once she figures out her swagger, she'll really be dangerous."
That quiet confidence is part of what gives Katie a maturity beyond her years and should serve her well through the experiences and challenges to come.