Rising Stars
Rising Star: MaKenna Raye Dark Is Lighting The Way For The Cardinals
Rising Star: MaKenna Raye Dark Is Lighting The Way For The Cardinals
Meet North Carolina-bound ace, MaKenna Raye Dark who models her game after Jackie Traina.
Dec 30, 2019
by Stephen Kerr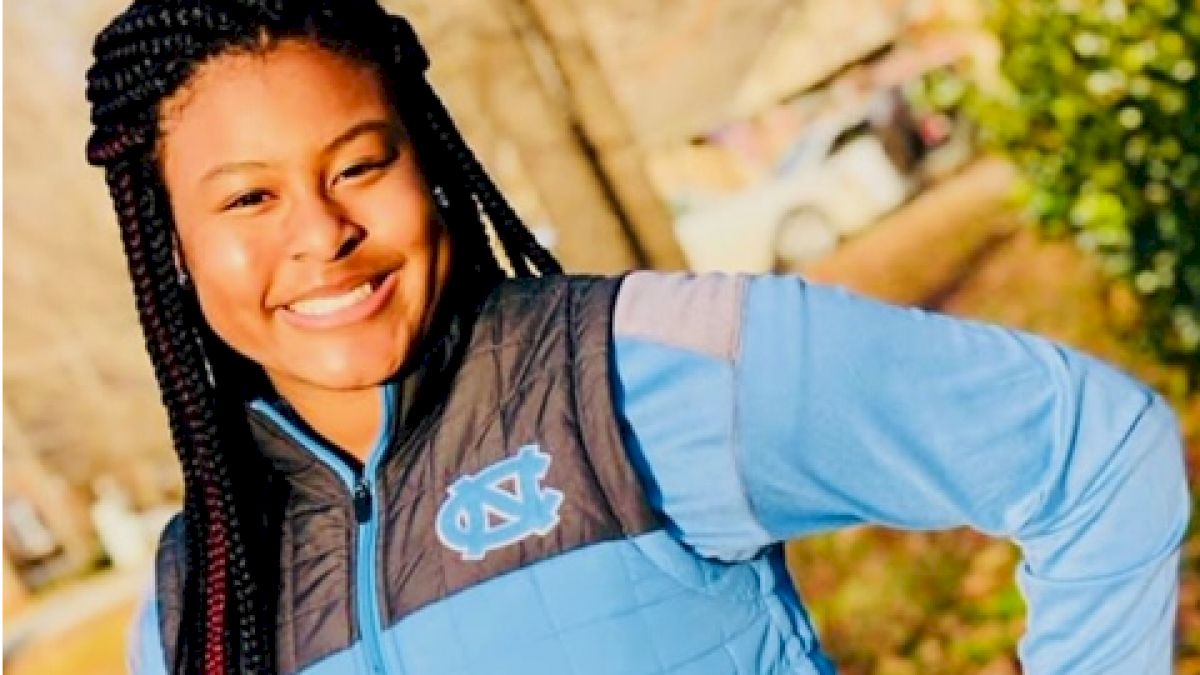 Unlock this article, live events, and more with a subscription!
Get Started
Already a subscriber? Log In
According to an old Nigerian proverb, it takes a whole village to raise a child. If that same philosophy can be applied to developing elite softball players, MaKenna Raye Dark, a right-handed pitcher for the Carolina Cardinals 16U National team, has an entire community behind her.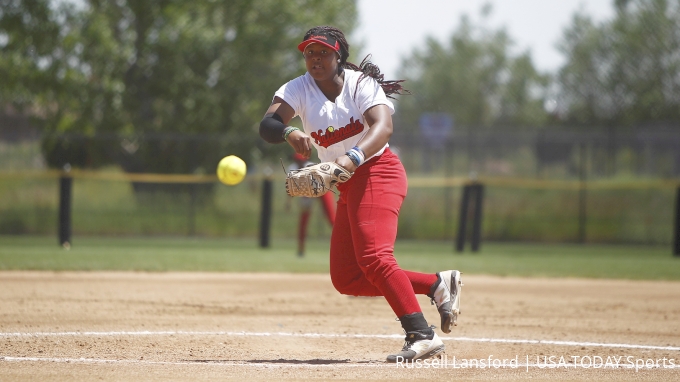 It starts with her parents, Greg and Sandia Dark. A former football player, Greg is a motivator, always exhorting MaKenna to work hard, be tough, and finish strong. When talking to him, one gets the sense he could pass for a coach or football analyst on television. He's her biggest cheerleader at games, with a voice that can cut through even the most raucous crowd.
"Let's go, Uno!" he shouts, referring to the number one on MaKenna's jersey.
Sandia is the organizer, a self-described female version of Hoke, the character played by Morgan Freeman in Driving Miss Daisy. MaKenna's older sister, Milayn, a senior at North Carolina State, played travel ball in high school and inspired MaKenna to take up the sport.
Then there's Shaina Ervin Dabbs, a former pitcher at North Carolina State and MaKenna's pitching instructor. Carleigh Nestor, a former outfielder who led Elon University in home runs, RBI, and slugging percentage her senior year, is the hitting coach.
The Cardinals are a close-knit group, led by coach John Garner. The girls constantly challenge each other to see who can hit the hardest, whether it's a ball that rips the gap or a moon shot over the fence. It's become quite the phenomenon, complete with hats and T-shirts bearing the words, "RipCity". Parents and players can often be heard chanting the phrase after a big hit.
"We love to tell each other to play hard and win," explained MaKenna, aka Kenna Raye to all who know her.
It's not a stretch to say Kenna is a celebrity of sorts in Mebane, North Carolina, where she's lived her entire life. Nestled between Raleigh and Greensboro, the town boasts a population of about 15,000. It embraces its young athletes and their accomplishments. After Kenna led the Eastern Alamance High Eagles to its first-ever state softball championship in her freshman year, Sandia lost count of how many people came up to congratulate her.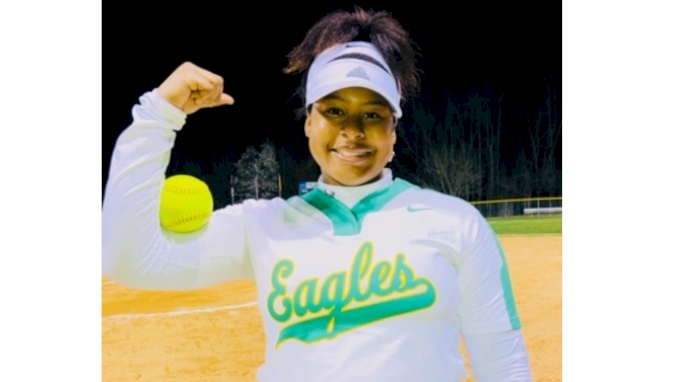 "People will walk up to me in a parking lot and say, 'that's a great kid you have'," Sandia said. "For us, that means everything, people telling us that our children are doing what we taught them."
All this may seem a bit over the top for a 15-year-old. But Kenna is grounded in a strong Christian faith coupled with an intense desire to work hard and win. That intensity was one of the things Garner noticed when he saw her pitch for the first time.
"She (treats) every game like it's a championship game," said Garner, who's in his second season coaching the Cardinals but has coached Kenna nearly four years. "She's not one to get bombastic or do fist-pumping, but her attitude speaks volumes."
Kenna is quiet by nature and shy around strangers. But Greg believes softball has played a key role in developing her character.
"It has made her into a leader," he said. "She loves to be challenged. That's what pushes her."
Pressure often comes with success, particularly in a small town that takes its high school sports seriously. But Kenna actually embraces the high expectations. Her favorite quote comes from tennis icon Billie Jean King: "pressure is a privilege".
"Pressure does not faze me," Kenna said. "Every time I get in the game, I strive to work harder and get my teammates to work hard like me."
Kenna was watching softball games as early as age three. She would often sit on the couch with her grandmother, pretending to be a pitcher by tossing a bouncy ball. Her favorite pitcher growing up was Jackie Traina, who led Alabama to its first Women's College World Series title in 2012, and was named Series MVP. Kenna took up pitching at age seven and emulated Traina's pitching motion.
"I got to see her play at UNC-Chapel Hill, and it was an exciting experience," Kenna recalled. "I watched her in the bullpen, and all I could think was, "this will be me when I grow up"."
Last season, Kenna had an outstanding 0.98 ERA for the Cardinals, who finished third in the Colorado Sparkler Juniors. During the Eagles' run to the high school state title, she earned Player of the Week honors once, hitting a homer and going 2-0 in the circle with 30 strikeouts. She was named NC West Pitcher of the Year and was an All-District and All-State selection.
Her best pitch, according to Garner, is the drop curve.
"She can move it at any spot she wants," Garner said. "It's got a nasty break to it."
Most pitchers are creatures of habit on the days they're pitching, and Kenna is no different. The day starts off with a McDonald's sausage, egg, and cheese meal with water or an occasional iced coffee to give her energy. She wears an impressive array of wristbands on both arms, each with a motivational phrase: "excellent is an attitude", "I can, and I will", "once a day, allow yourself to dream". She regularly wears eight on one arm and two on the other and never takes them off except during high school games, where wristbands are not allowed.
The biggest lesson she's learned from working with Shaina Ervin Dabbs is to make sure she has a space, or tunnel, to throw the ball through to keep it straight.
"That's really important for my pitching," Kenna explained. "I have to throw it in the tunnel. If I don't, the ball is going to go crazy."
A lifelong Tar Heels fan, Kenna verbally committed to North Carolina in eighth grade. As a child, she was a regular at the school's sporting events, and still possesses a Tar Heels hoodie, even though she's outgrown it. Her goal is to become a dentist, and she was impressed with UNC's academic program.
"I want to be a student first," she said. "My heart just drew me there."
With a new year approaching, Kenna is focused on improving her conditioning, pitching, and hitting. She's also committed to keeping her grades up, and helping her high school and travel teams reach new heights. One thing is certain: she'll have a whole village to guide and support her all the way.