2020 Mary Nutter Collegiate Classic
Team USA Softball "Stand Beside Her" Tour Dates & Locations
Team USA Softball "Stand Beside Her" Tour Dates & Locations
When and where to watch the USA Women's National Softball Team on the "Stand Beside Her" tour in 2020.
Jan 3, 2020
by Chez Sievers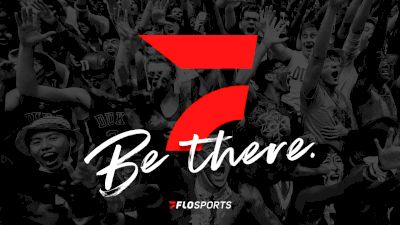 USA Softball is proud to announce the "Stand Beside Her" tour, a series of competitions and training opportunities for the 2020 USA Softball Women's National Team (WNT) as they prepare for the 2020 Tokyo Olympic Games. The "Stand Beside Her" message encourages fans everywhere to stand united in their support of the WNT and the United States in their journey to the Olympic Games.
"I love that the title of our tour will be embodying unity - something that is so important to me as both a player and a person," said 2019 WNT member Janie Reed. "One thing that is so unique about our team is that although we have to essentially 'compete against each other' each year at tryouts, one of our core values is to stand beside one another in all that we do. We cheer for each other, we celebrate one another, and we'd be there for each other on or off the field no matter what."
The "Stand Beside Her" tour evokes a powerful message of unity aimed to inspire communities to stand beside HER – the members of the WNT, America and the future generation of female athletes.
"The message 'Stand Beside Her' isn't just about our team," Reed continued. "It's about us standing beside the girl that wants to be where we are one day, it's about men pledging to stand beside women in full support, it's about standing beside the United States of America. The title is so much more than a catchy phrase and we are so much more than softball players, so I think it's perfectly fitting."
With the return of softball to the Tokyo 2020 Olympic Games program, the "Stand Beside Her" tour provides much-needed training and competition for the 2020 WNT in their preparation for the Olympic Games while also giving fans a chance to watch the Red, White, and Blue in person. Olympic competition will start July 22, 2020, with the Gold Medal Game being played on July 28.
"How more appropriate is it than to have a tour themed 'Stand Beside Her' for the women that represent the United States of America and for what our flag stands for on and off the softball field," said WNT and Tokyo 2020 Olympic Head Coach, Ken Eriksen. "This tour provides not only the softball community's opportunity to stand beside our team and the flag for all it represents during the Olympic tour, but also for the rest of the country to be able to re-familiarize themselves with our great sport. This venture will prepare our team, Team USA, for the opportunity to regain the Olympic Gold Medal at the 2020 Tokyo Olympics. The schedule will include not just exhibition games against some of the top collegiate programs in the country, along with some potential games against pro teams, but will also include sections of the spring to train as a team in great environments. I look forward to seeing the patriotism and support the soon-to-be Olympic athletes deserve.".
Stand Beside Her Tour Dates
February 4, 2020: vs USF - Tampa, FL
February 7-9, 2020: NFCA Division I Leadoff Classic - Clearwater, FL
February 12 & 16, 2020: St. Pete Clearwater Elite Invitational - Clearwater, FL
February 18, 2020: vs Arizona - Tucson, AZ
February 20-23, 2020: Mary Nutter Collegiate Classic - Cathedral City, CA LIVE on FloSoftball
March 8, 2020: vs Cal State San Marcos and UC San Diego - Irvine, CA
March 10, 2020: vs CSUN and San Diego State - San Diego, CA
March 17, 2020: vs Portland State and Oregon State - Hillsboro, OR
March 18, 2020: vs Southern Oregon and Oregon - Eugene, OR
March 31, 2020: vs Alabama - Tuscaloosa, AL
April 1, 2020: vs Auburn - Auburn, AL
April 3, 2020: South Commons Softball Complex - Columbus, GA
April 5, 2020: Twin Creeks Softball Complex - Woodstock, GA
April 7, 2020: Jim Frost Stadium at Warner Park - Chattanooga, TN
April 8, 2020: vs Tennessee - Knoxville, TN
April 15, 2020: vs LA Tech and Louisiana-Monroe - Shreveport, LA
April 18, 2020: Constellation Field - Sugar Land, TX
April 21-23, 2020: vs Oklahoma Christian, North Texas, Abilene Christian and Texas Woman's University - Dallas, TX
April 25, 2020: vs Lubbock Christian - Midland, TX
May 1, 2020: MLB Urban Youth Academy - Kansas City, MO
May 3, 2020: CarShield Field - St. Louis, MO
May 17, 2020: Sutter Health Park - Sacramento, CA
May 30, 2020: TVA Credit Union Ballpark - Johnson City, TN
June 3, 2020: Killian Softball Stadium - Springfield, MO
June 7, 2020: Brookside Park - Ashland, OH
June 9, 2020: Dow Diamond - Midland, MI
June 10, 2020: Secchia Stadium - East Lansing, MI
June 18, 2020: Martin Field - Lowell, MA
June 19, 2020: vs Stratford Brakettes - Stratford, CT
June 21, 2020: Wall Township Municipal Complex - Wall Township, NJ
June 23, 2020: Cal Seniors Park - The Ripken Experience - Aberdeen, MD
June 25, 2020: vs Salem All-Stars - Salem, VA
For more information on the USA Softball WNT, please visit USASoftball.com.
If you are interested in partnering with USA Softball on the Stand Beside Her tour, please contact Managing Director of Marketing, Dre McKee, at amckee@usasoftball.com.
About USA Softball
USA Softball (USAS) is a 501(c)(3) not-for profit organization headquartered in Oklahoma City, Okla., and is designated as the National Governing Body (NGB) of Softball in the United States and a member of the United States Olympic & Paralympic Committee. One of the nation's largest sports organizations, USAS sanctions competition through a network of Local Associations, which includes all 50 states and select metro associations. USAS is dedicated to providing people of all ages the opportunity to play the game they love at a variety of levels by offering recreational, league, tournament and competitive play for fast pitch, slow pitch and modified pitch. USAS annually conducts thousands of tournaments throughout the country including over 100 National Championships. The USAS umpire program is among the nation's largest and are widely known as the best trained umpires in the game.
As the NGB for the sport of softball, USAS is responsible for training, equipping and promoting the six USA Softball National Teams that compete in events such as the Olympics, Pan American Games, World Championships and other international and domestic events. For more information on USAS, including its founding and history as the Amateur Softball Association of America (ASA), please visit, www.USASoftball.com.