2020 Puerto Vallarta College Challenge
Cast Your Vote For The Best Division I Softball Stadium
Cast Your Vote For The Best Division I Softball Stadium
The vibe, the crowd, the experience and more make the best Division I softball stadiums. Who has the best softball stadium in the nation?
Jan 22, 2020
by Chez Sievers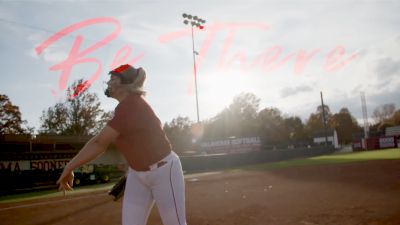 It's that time of the year when we ask the fans to vote for their favorite Division I college stadium.
What you should consider when casting your vote:
Overall appearance
Comfort of seating
Crowd participation
Tailgating experience
Quality concession stand
Music playlist
In-game sound effects
Video board
Opening game video
Oregon's Jane Sanders Stadium currently wears the crown of best stadium in the country. Will they repeat?
Florida and Arizona underwent major renovations in 2019. The Gators used their $15 million budget to construct a new press box, shade for fans, student-athlete amenities, increased seating, and overall enhanced fan experience that includes a 360 concourse. Also included in the renovation is a standalone covered four-lane bullpen past the left-field wall, new concessions and bathroom areas down the third baseline, the field level Stacey Nelson Plaza in left field and a berm area in right field. Take the tour of Katie Seashole Pressly Stadium.
Hillenbrand aimed to elevate the fan experience by renovating the entryway, ticket office, concession stands, restrooms, and adding a shade structure with industrial fans. The players are now enjoying upgraded dugouts and Alumni Plaza that resides along the third baseline.
Virginia softball stadium, Palmer Park is scheduled to open in 2020. The facility features an indoor player development center, locker room, team lounge, training room, press box and meeting spaces among other amenities. On opening day, the ballpark will feature both chairback and grandstand seating behind home plate, grass hillside seating down the right-field line and a berm for patrons beyond the outfield wall. The player development center features three batting cages and a dedicated pitching lane along with additional instructional space. The space can also be used for infield practice with the cages retracted. Beneath the main concourse of the stadium sits the locker room, team lounge, training room, equipment room, and meeting spaces.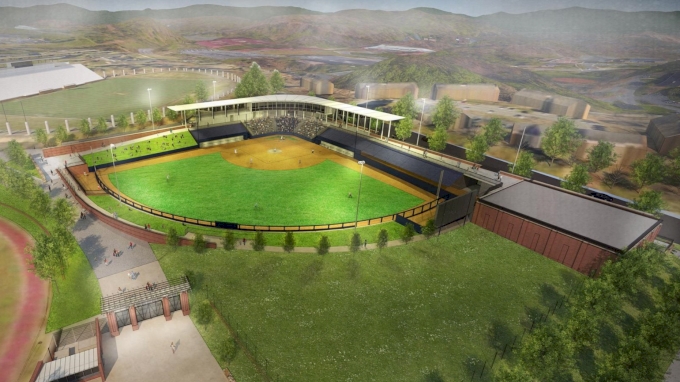 Take Me To The Tours
Staff Picks
Chez's Pick: Oregon, Jane Sanders Stadium
Sarah's Pick: Oregon, Jane Sanders Stadium
Allie's Pick: Texas A&M, Davis Diamond Stadium
Cori's Pick: Alabama, Rhoads Stadium
[polldaddy]=10494630