2020 Puerto Vallarta College Challenge
What To Watch For At The 2020 Puerto Vallarta College Challenge Weekend 1
What To Watch For At The 2020 Puerto Vallarta College Challenge Weekend 1
Oklahoma, Oregon, Nevada, BYU, George Washington, and more round out weekend one of the Puerto Vallarta College Challenge. Here's what you need to know.
Jan 22, 2020
by Scott Schultz
We're kicking off the DI softball season at the Puerto Vallarta College Challenge from February 6-9 and February 13-16. Once again, the field is ready and the stage has been set at Nancy Almaraz Stadium, which will serve as host for the first event of this year's season, the 2020 Puerto Vallarta College Challenge.
As usual, the field for this year's tournament includes an impressive mix of Power Five softball programs along with a mix of mid-major standouts and will include closing weekend matchups with Team Mexico.
Let's take a look at the teams that will head south of the border!
Weekend 1: February 6-9
#2 Oklahoma (57-6, 18-0 Big 12)
The Sooners have won the last eight Big 12 championships and for the 11th year of the last 12, they are on top of the Big 12 preseason coaches' poll.
With their undefeated conference season last year, OU became the first Big 12 team to finish play undefeated in back-to-back seasons. Without a conference series loss since 2011, the Sooners are undefeated in their last 54 Big 12 contests, going 50-0-4 during that span. They finished their 2019 campaign with a 57-6 record and making their 13th Women's College World Series appearance, finishing as the national runner-up.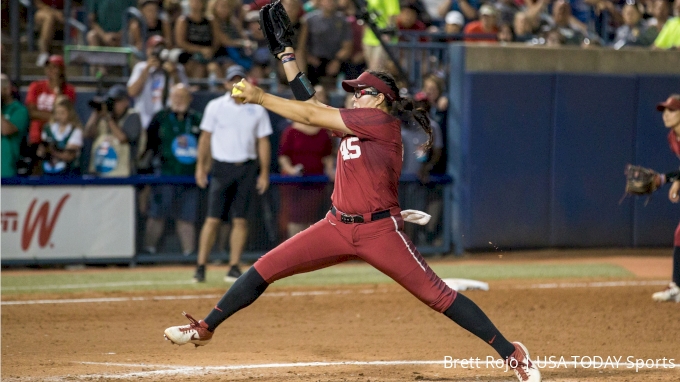 Five All-Big 12 selections from last season headline the Oklahoma lineup this season, including senior pitcher Giselle Juarez, along with utility players sophomore Grace Green and junior Jocelyn Alo. Senior pitcher Shannon Saile was tabbed a second-team honoree, while infielder Grace Lyons was named to the league's All-Freshman Team. Green was named the Big 12 Freshman of the Year, while head coach Patty Gasso earned her 12th Big 12 Coach of the Year award.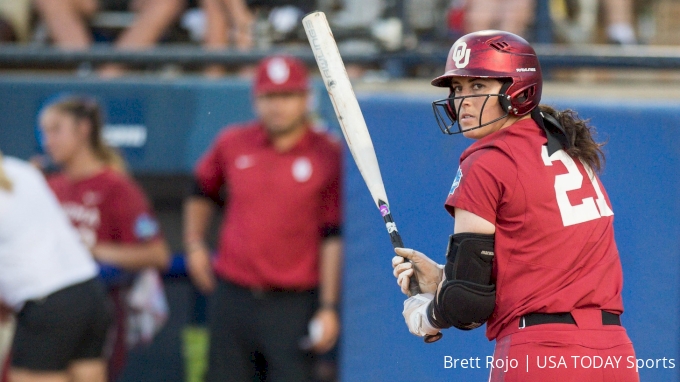 Last season's success should carry on to this year's campaign, according to Gasso.
"[We have] plenty of returners, a strong pitching staff, big hitters in Jocelyn Alo and Grace Green, excited about this very athletic group," Gasso said. "[We] have enough returners that give us the consistency we've had over the past years.
"Auburn transfer Taylon Snow will be working at second base. Also, Rylie Boone, who will fill in at centerfield, Kinzie Hansen is a big-time catcher and hitter out of California who will also see some time at first base. Mackenzie Donihoo is someone who can play anywhere needed, Alycia Flores is a big, strong hitter, two pitchers in Olivia Rains and Macy McAdoo who will get some time."
Oregon (22-30, 5-19 PAC 12)
The Oregon program is looking for a quick rebound from a rocky 2019 season. Second-year coach Melyssa Lombardi's first run finished with a 22-30 overall record, but reinforcements have been added this offseason and look for the Ducks to re-establish themselves as a Pac 10 powerhouse.
"There was a lot on us last year, a lot on our plate," Lombardi said of last season. "But I loved how they fought through adversity. And those big moments last year are really going to benefit this team this year. They know how to compete; they know how to fight through tough situations. I can't wait for our season to get here."
Junior Jordan Dail served as the Ducks stalwart in the circle in 2019, but this spring, Lombardi can look to transfers Brooke Yanez and Samantha Diaz, along with freshman Makenna Kliethermes to distribute the workload.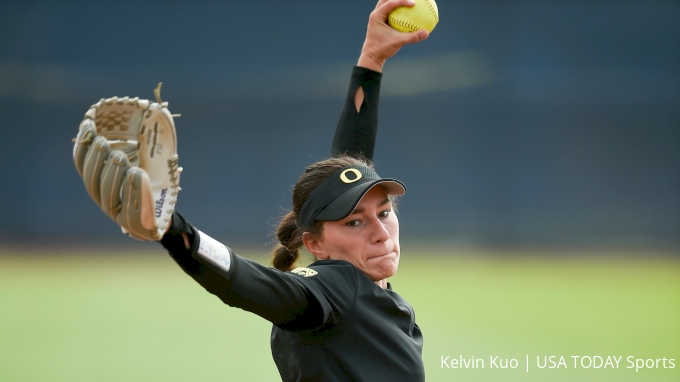 After sitting out a transfer season last spring, catcher Terra McGowan is now eligible and will be an impact player both behind, and at the plate for the Ducks.
Watch for senior Haley Cruse to cover centerfield and Jasmine Sievers, Shaye Bowden, and Rachel Cid to lend offensive support.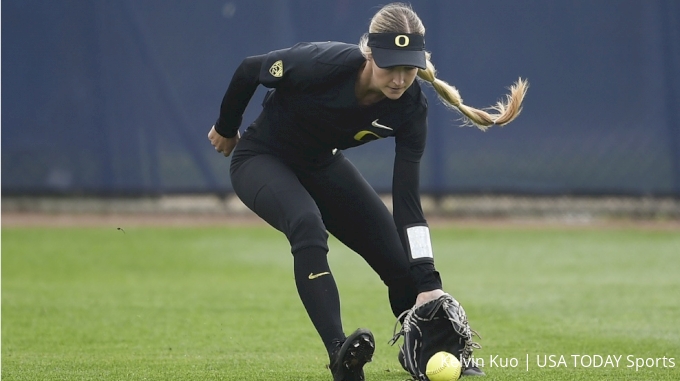 Rounding out the field for the opening weekend are Nevada, Brigham Young, Utah Valley, George Washington, and Long Beach.
Highlighting the group is Nevada, coming off its third postseason berth in a row and looking to contend for the 2020 Mountain West Championship. The Wolf Pack returns a pair of All-Conference players in senior Sadaria McAlister and sophomore Dallas Millwood.
BYU also reached the postseason last year, led by senior Rylee Jensen's bat closing the 2019 campaign hitting at a .381 clip.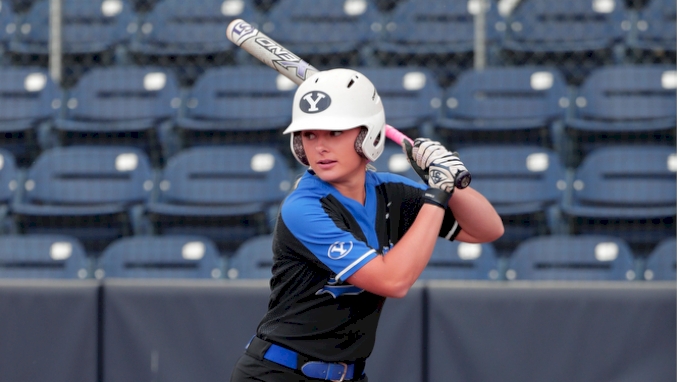 Jenna Cone leads the GW offense, with her 20 home runs last season ranking 11th in the nation.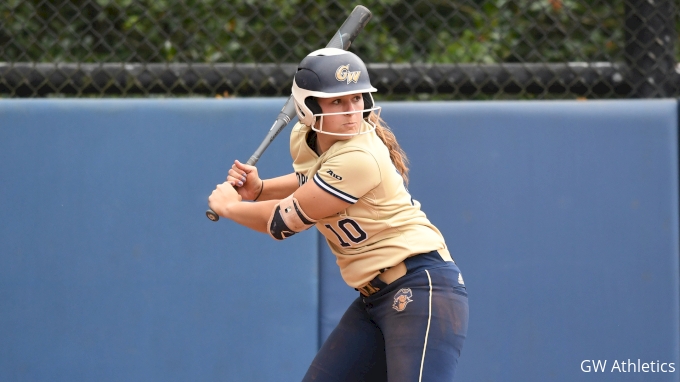 JUCO All-American Jade Miller should bolster the Utah Valley offense, transferring in after hitting .466 with 18 home runs last season. Long Beach returns a pair of seniors to the circle, with Kellie White and Ashley Coleman returning after combining for 24 wins last season.