2020 Puerto Vallarta College Challenge
What To Watch For At The 2020 Puerto Vallarta College Challenge Weekend 2
What To Watch For At The 2020 Puerto Vallarta College Challenge Weekend 2
Texas, Tennessee, Ole Miss, Team Mexico headline weekend two of the Puerto Vallarta College Challenge. Here's what you need to know.
Jan 23, 2020
by Scott Schultz
We're kicking off the DI softball season at the Puerto Vallarta College Challenge from February 6-9 and February 13-16. Once again, the field is ready and the stage has been set at Nancy Almaraz Stadium, which will serve as host for the first event of this year's season, the 2020 Puerto Vallarta College Challenge.
As usual, the field for this year's tournament includes an impressive mix of Power Five softball programs along with a mix of mid-major standouts and will include closing weekend matchups with Team Mexico.
Let's take a look at the teams on weekend two that will head south of the border!
Weekend 2: February 13-16
#7 TEXAS (46-17, 12-6 Big 12)
For the 10th consecutive season, Texas has been selected to finish in the top three teams of the Big 12 Conference, having been tabbed to finish second in this year's preseason coaches poll. Defending league champion Oklahoma earned the top spot. The Longhorns are four-time regular-season league champions, and in each of those seasons were not the coach's preseason pick.
Texas returns eight players who started at least 37 games last season and 14 letter winners that combined to total 82% of the team's runs, 90% of the hits and 88% of the home runs.
Miranda Elish returns to the circle and was credited with 11 solo shutouts, 20 complete games and notched 226 strikeouts last season.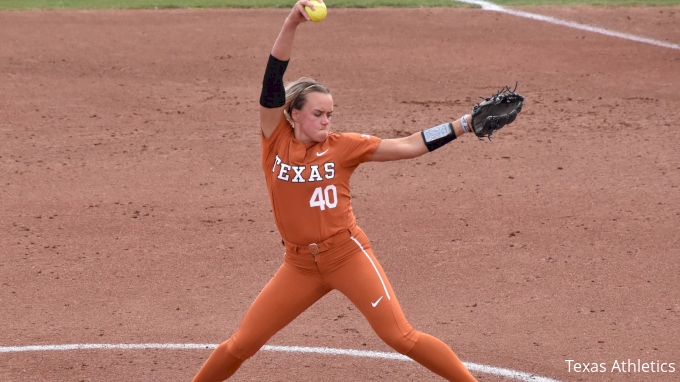 Along with Elish, junior second baseman Janae Jefferson, senior Shannon Rhodes, senior Reagan Hathaway, and sophomore pitcher Shaelyn O'Leary. Jefferson hit at a .408 clip last season with 80 hits and 23 RBI's, while O'Leary led all D1 pitchers with a 0.65 ERA in her 14 starts and fired four solo shutouts.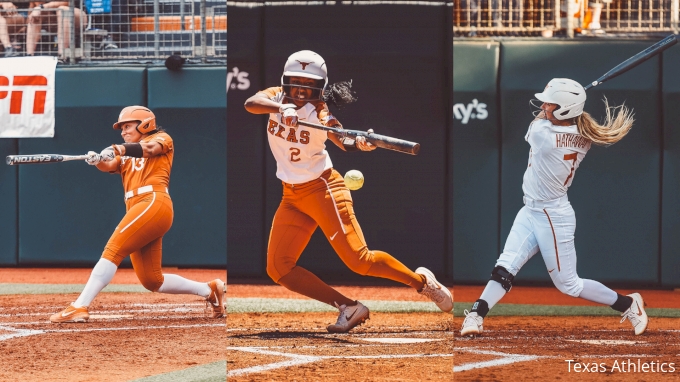 Also returning is 2019 NFCA All-Central Region catcher junior Mary Iakopo and All-Big 12 outfielder senior Kaitlyn Washington. Iakopo hit .356 at the plate last season and blasted 11 home runs. Joining the six-member freshman class will be UCLA transfer, sophomore catcher/first baseman Colleen Sullivan.
#12 TENNESSEE (43-17, 14-10 SEC)
The Volunteers finished second in the Southeastern Conference after a 14-10 record in 2019, and league coaches are expecting a repeat performance as UT finished second in voting in the recent SEC preseason coaches poll behind the nation's top-ranked Alabama.
UT advanced to the NCAA Super Regional last season, making its 11th appearance in the Supers before dropping an extra-inning elimination game to Florida. The Vols finished ranked 11th/12th nationally in the polls with a 43-17 record.
Sophomore ace Ashley Rogers returns to the circle. The All-SEC first-team selection ranked second in the league notching 209 strikeouts, which was also 36th nationally.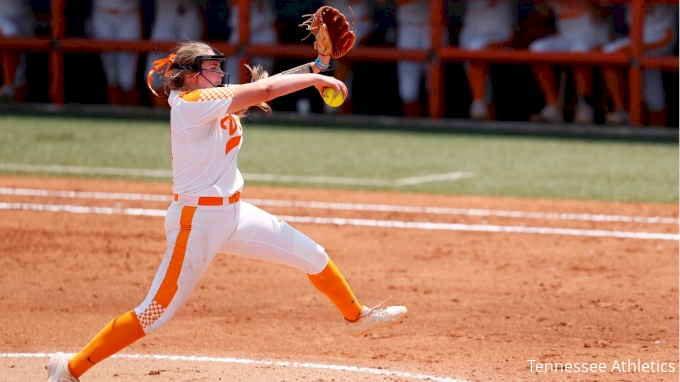 The offense, which returns 70 percent of its scoring from last season, will receive a boost from the return of sophomore catcher Ally Shipman who missed the second half of last season with an injury.
Shipman's leadership is a key that co-head coach Karen Weekly thinks will be key.
"Ally Shipman was leading our team last year before she went down with an injury, but even after the injury she showed a lot of great leadership characteristics," Weekly said. "I think we have a lot of good leadership from a lot of different classes on our team.
"What I see happening a lot is the older players are encouraging and helping the younger players. You'll see two kids that are competing neck and neck at a position and the veteran is giving the freshman assistance and teaching points. I think they recognize that competition is going to make us great not just competing against outside opponents but competing within."
A strong group of incoming freshmen class ranked No. 1 and will add to the Volunteers success this season.
Weekend two has a strong field of teams rounding out the schedule, with Colorado State, Ole Miss, California Baptist, Utah, and Team Mexico completing the brackets.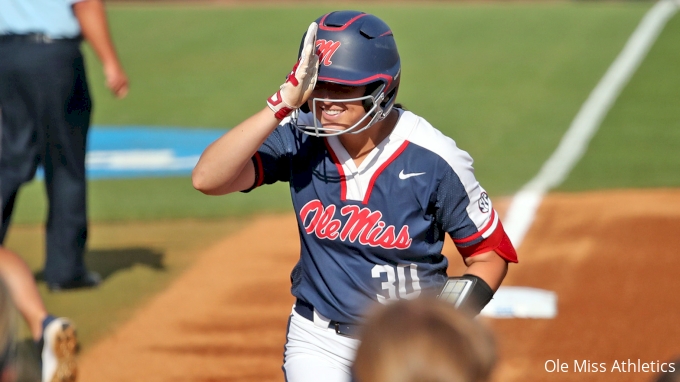 Colorado State headlines the remaining group as the lone NCAA tournament qualifier from 2019. The Rams had their best-ever win total last season, including a run of 20 in a row, and welcome back Kentucky transfer Ashley Ruiz for her senior season. Jessica Jarecki also returns to the circle for the Rams after a 15-4 season.
Ole Miss is also coming off a notable season, tallying their second-highest win total as a program and a fifth-place finish in the SEC. Junior Abby Latham hit at a .320 clip with 23 extra-base hits and 54 RBI's.
With three players on the All-Pac 12 team last season, Utah welcomes back two of them in senior Alyssa Barrera and Julia Noskin, while transfers Charlee Pond (Ohio) and Eli Espinosa (Texas) will add offensive pop to the Utes lineup.