2022 Mark Campbell Collegiate Invitational
How Oklahoma Softball Reflects And Rebuilds For The Future
How Oklahoma Softball Reflects And Rebuilds For The Future
After graduating a very talented 2019 senior class, Oklahoma softball faces the challenge of rebuilding and exceeding all expectations.
Jan 24, 2020
by Stephen Kerr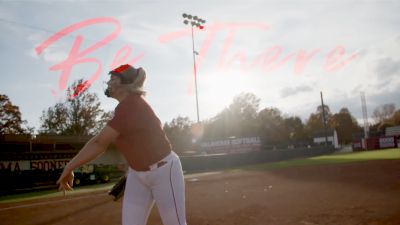 It should come as no surprise the Oklahoma Sooners were once again voted the favorite in the 2020 Big 12 Preseason Coaches' Poll. After all, they've won eight consecutive regular-season conference titles, becoming the first team to finish Big 12 play undefeated in back-to-back seasons. OU has won 54 consecutive conference series and hasn't lost one since 2011.
Last season looked as if it would culminate in the program's fifth national championship. Oklahoma finished 57-6 and made it all the way to the WCWS Championship Series before being swept by eventual champion UCLA. After losing several players from a senior class that won back-to-back national titles and made WCWS appearances in all four seasons, head coach Patty Gasso believes this year's squad is more underdog than favorite.
"We love that," said Gasso, who has captured Big 12 Coach of the Year awards 12 times during her 25 seasons at OU.
"It's a little bit scary because I've been so comfortable for four years. But man, I am refreshed and fired up."
- Patty Gasso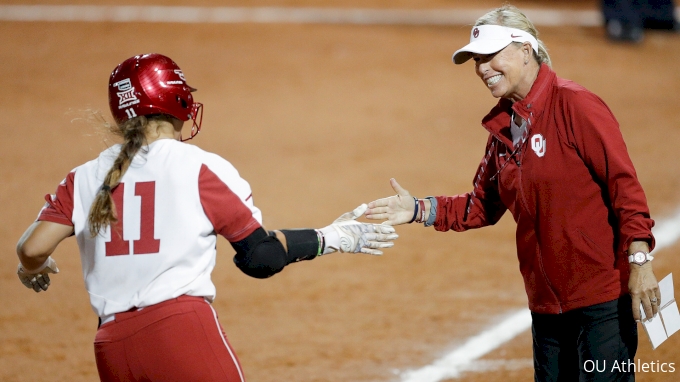 Gasso has led the program to the postseason every year during her tenure, including 13 WCWS appearances and four National Championships. Following a 16-3 loss to the Bruins in Game one of last season's WCWS championship series, the Sooners came within one out of forcing extra innings before UCLA scored the winning run in the bottom of the seventh for a 5-4 victory that gave them their 12th national championship.
While admitting she was still reeling from the way 2019 ended, Gasso's philosophy has always been to not dwell on the past too long.
"There's not a lot of time to boo-hoo about anything. It's back to work and remembering what it felt like and what we would do differently."
- Patty Gasso
Return of the Sooners
OU is returning 12 players, including five All-Big 12 honorees: senior pitcher Giselle "G" Juarez, junior utility player Jocelyn Alo, and sophomore utility player Grace Green. Senior pitcher Shannon Saile earned second-team honors last season, while infielder Grace Lyons joined Green on the All-Freshman Team.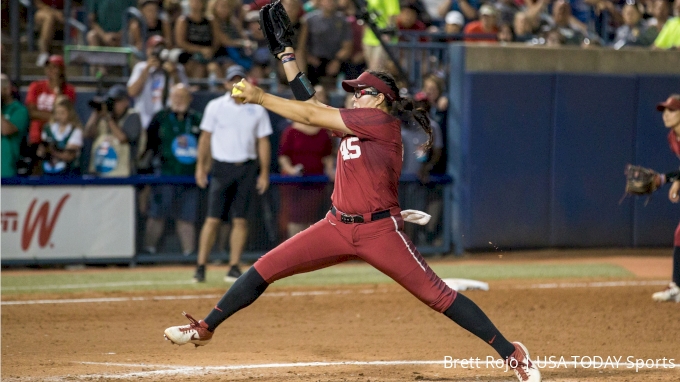 Juarez, a 6-foot lefthander out of Mountain Ridge High School in Glendale, Arizona, joined the Sooners last season after transferring from Arizona State. She went 28-4 with a 1.39 ERA and 269 strikeouts in 186.1 innings. She became just the second pitcher in program history to throw multiple perfect games, including a combined effort in the Sooners' NCAA Regional opener against UMBC.
In the Game 2 Championship Series loss to UCLA, Juarez allowed five earned runs, 10 hits, and three walks while striking out seven in 6.2 innings. Gasso believes the grind of pitching in a championship game will help Juarez in managing the big moments this season, and G agrees.
"I think it not only made me stronger but the returning (players) a lot stronger," said Juarez, who was named Big 12 Pitcher of the Year and joined Saile on the All-Big 12 Team. "It was obviously not the outcome we wanted, but it gives us more of a drive. It definitely drives me to really hone in on perfecting pitches, peaking at the right time."
The Sooners led the nation in ERA (1.40) and strikeout-to-walk ratio (6.50) last season. With the return of both Juarez and Saile, associate head coach Jennifer Rocha is confident they will mesh with redshirt freshman Brooke Vestal and two other newcomers to dominate again in 2020.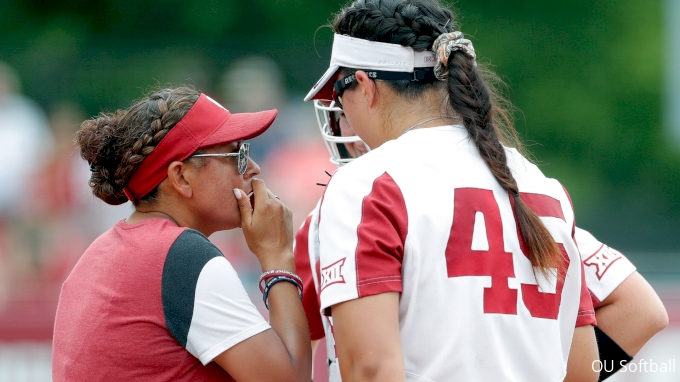 "I think we've got some different looks, kind of like we did last year," explained Rocha, who handles the rotation.
Rocha, formerly Jennifer Jaime, pitched for the Sooners from 1996-98 and is entering her second season as pitching coach. As a pitcher with the Sooners, she was a three-year letter winner, finishing her career with a 43-17 record and a 1.46 ERA. Before returning to her alma mater, Rocha spent 13 years at Florida, where she began as an assistant before becoming associate head coach prior to the 2018 season.
"I just try to take each individual, figure out what their strengths are and try to work from there," she explained. "I try to develop their best stuff, work hard on changing speeds and changing planes as best we can, and let our hitters give us the best feedback on whether or not it's going to work."
Sooner Shakeup
One player who will miss part of the 2020 season is senior outfielder Nicole Mendes, who tore her ACL during fall practice. Mendes, a Houston native, was named to the WCWS All-Tournament Team in 2017 and 2019. She has a .357 career batting average with 13 homers, 78 RBI, 18 doubles, and 41 stolen bases in three seasons at OU. She's also made 27 appearances in the circle, going 2-0 with a 2.47 ERA in 34.0 innings. Gasso hopes to have Mendes back by March.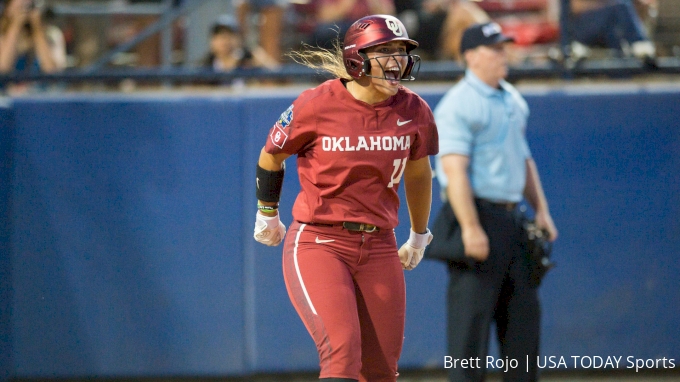 "It was a clean tear," Gasso said of the injury. "She has very strong legs, which helps with (rehab). Every day at practice, I see her running, she's into sprinting now. So she's slowly making her way back."
Gasso is excited about the eight freshmen joining the squad, along with junior second baseman Taylon Snow, a transfer from Auburn. Even though she's coming off a shoulder injury, Gasso expects Snow to make an immediate impact.
"You will likely see her in our leadoff role," Gasso said. "I recruited her very hard. When she was young, I thought she was one of the best players in the country with her ability to swing, slap, and just knowing the game."
The Sooners had only 15 regular-season games at home in 2019, but fans will get to see their team play more than half of its matchups at Marita Hynes Field this season. The schedule includes 12 games against teams that reached last year's NCAA Tournament, four Super Regional participants, and three WCWS qualifiers. Gasso is a firm believer in getting her squad battle-tested before Big 12 play.
"It's important for our growth, for RPI, for many (reasons)," she explained. "It's not unnatural that we go hard."
The Sooners open their regular season against Nevada Feb. 6 at the Puerto Vallarta College Challenge in Mexico. While it's a pleasure trip for the fans, it's a great learning experience for the team, particularly the new players.
"All the parents get to enjoy the benefits of warm sandy beaches, and we don't," Gasso said with a chuckle. "I thought it would be a cool idea for some of our newcomers, to put them in a position where they're out of their comfort zone. But that's part of growth."
Can the Sooners get back to the WCWS and win their fifth championship in the program's history?
"I think we have a lot of potential," Juarez said. "We have a lot of newcomers who have a chance to make an impact like the senior class that graduated did when they were freshmen."
If past history is any indication, the Sooners will once again be in the conversation of teams who are expected to compete on college softball's biggest stage in 2020.