Unlock this article, live events, and more with a subscription!
Get Started
Already a subscriber? Log In
Mark Allister is the author of Women's College Softball on the Rise: A Season Inside the Game. He will be writing on DIII softball this spring, and would welcome story ideas and comments at allister@stolaf.edu
Head Coach Ashley Cozart arrived at North Alabama in 2013. Inheriting a team with little prior success, she coached UNA to five DII tournament berths in her five seasons, which in 2016 included the program's first national championship. A strong DII program but hardly a dynasty, UNA in 2019 moved to DI, went 26-20, finished fourth in the ASUN conference, and finished the year #104 in the college RPI rankings. A program in its first year playing DI finished, in the RPI, ahead of 193 teams!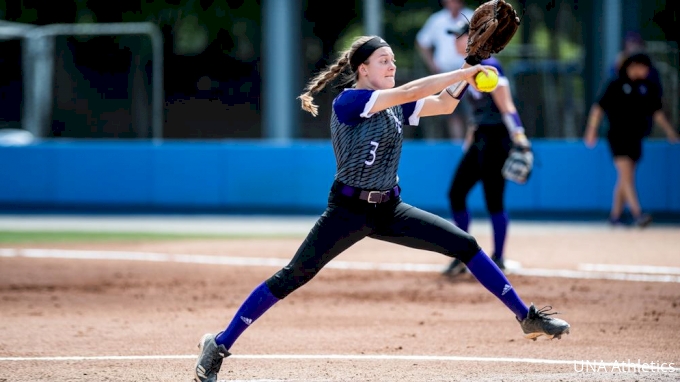 A similar story, though at the DIII level, played out for the University of Texas at Tyler. Head Coach Mike Reed began the program there in 2005 and quickly made UT Tyler into a national powerhouse who routinely made the DIII College World Series.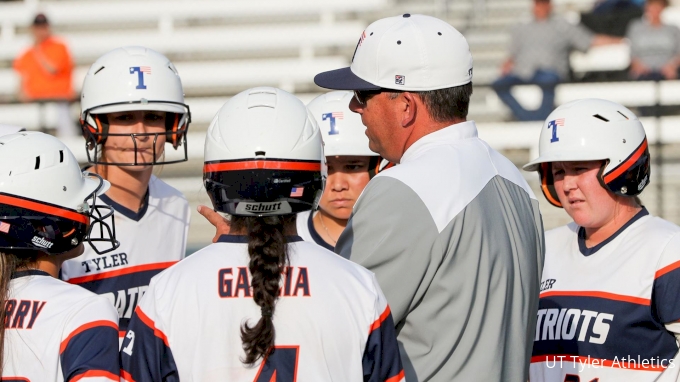 Scheduled to move up in 2020 from DIII to DII, UT Tyler was ineligible for DIII post-season play in 2019, and so they played a mixed schedule that included some games against DII opponents.
One of those opponents was 2019 DII National Champions Augustana University, who UT Tyler defeated 7-6.
Reed suggests that top DIII teams get players who have DII and small DI offers, but whether for the fit or the education or the location, they made the decision to come to a DIII school. In women's softball especially, Reed says he sees women opting for a better educational fit.
He believes the common thread among top programs at all levels of play is the support they receive from their institutions and that the coaches and players have, over time, created an excellent culture that leads to winning.
Great day two for our team! Bonded in the weight room, pushed each other, got stronger together and put the work in on the field! Even had a couple surprise visitors! We love our alumni visits! Day 2 ✅ pic.twitter.com/Q5E9w3rhVJ

— Patriot Softball (@Patriot_sb) January 12, 2020
"When recruits can see the quality in their housing, their workout facility, and their field," Reed says, "they recognize commitment." After creating a powerhouse at UT Tyler, Reed also had one more thing to promote: postseason opportunity.
New updates to our national champs sign! Dressing up the right field deck 🔥 pic.twitter.com/CNp2WVp6dW

— Patriot Softball (@Patriot_sb) January 26, 2020
"We use in our recruiting our history of championship experience, that we have the resources and the culture to compete for championships. I tell recruits that our tradition means you will have the opportunity to be on a roster to compete for a national championship, just like those top ten DI schools that you can always think of who will compete for the championship."
Central College in Pella, Iowa is one of those programs that compete for championships. Head coach George Wares, the winningest softball coach in DIII history, has led the program in his thirty-five seasons to thirty NCAA tournament berths, including national championships in 1988, 1991, 1993, and 2003.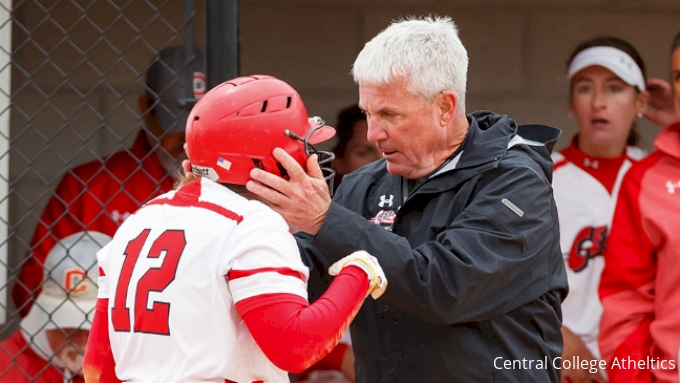 "At Central," Wares says. "We've had tremendous support from our administration for the DIII athlete. It's not just about a Title IX requirement. The administration wants female athletes to succeed. For softball, we have really good attendance, and some great rivalries, and the community and student body support us. When the game starts, it's a big-time atmosphere in a small-time environment. We sell this as an 'Oh Wow' experience."
"There are some really great DI programs," Wares maintains.
"But there are others who aren't, and the same is true for DII and DIII. What I do at Central is very similar to what someone like Carol Hutchins does at Michigan, though she's competing for a national championship at a visible level to casual fans."
- George Wares, Central College
Colleen Powers was a star player at the University of Minnesota a decade ago, then moved through the coaching ranks as an assistant at both the DI and DII levels. Since 2013 she has been the head coach at St. Catherine University in St. Paul, Minnesota, engineering a remarkable rise in their competitiveness. St. Kate's, as it's known, qualified for the NCAA tournament in 2016 and 2017, getting to the championship round in that final year. Powers knows from personal experience the differences and similarities between divisions.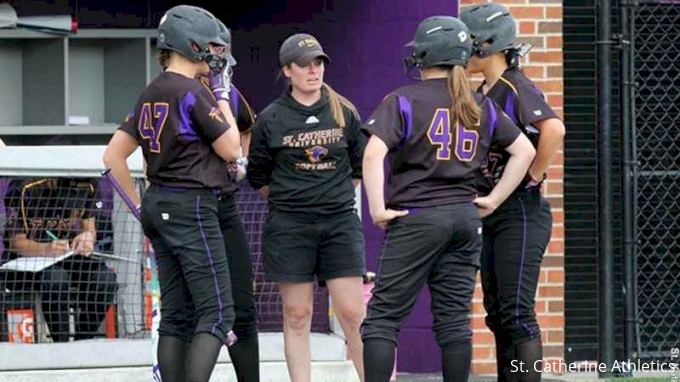 "The biggest differences," Powers says, "happen from rulebook to rulebook (scholarship, season timeline/practice hours, number of competitions, recruiting rules, etc.), within a budget structure, and with respect to exposure in the media."
But like Reed or Wares, Powers believes that excellent softball programs across the divisions are more alike than different in the ways that they develop character and talent in the players.
"Elite programs at any level have intention behind what they do. They're organized when it comes to developing skill, technique, strategy, and toughness. They're consistent, clear, and honest when communicating standards, priorities, and expectations. Competitively, they emphasize process (while also explaining in detail what this looks like) and character (both moral and performance) over the results because champions are made from the inside out."
- Colleen Powers, St. Catherine
If you don't have a local DI team or you're used to watching softball only on television, maybe check out a nearby team this spring, no matter the division they play in, and go watch them in person.
There's nothing quite like being up close, observing interactions between players and coaches and hearing the funny cheers coming from the dugouts. The players' skills, talent, and competitiveness might surprise you. And supporting them in their endeavors to be better softball players and stronger women is as satisfying as it is important.