2020 THE Spring Games
THE Spring Games Weekly Viewing Guide: Feb. 14-16
THE Spring Games Weekly Viewing Guide: Feb. 14-16
THE Spring Games takes place at the Legends Way Ballfields, and FloSoftball will live stream all games from Feb. 22 to March 30.
Feb 10, 2020
by Allie Martinez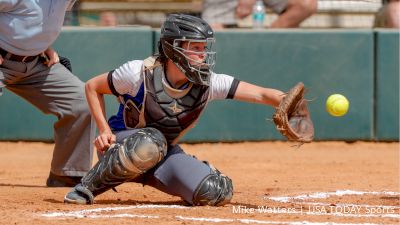 THE Spring Games is back. With over 500 college softball teams participating, THE Spring Games is undoubtedly the largest college softball event in the world.
THE Spring Games has everything to offer with more than 2,000 games and over 380 teams from DI, DII, DIII, NAIA, and junior college levels participating in Clermont, Florida, from Feb. 22 to March 30.
---
How to Watch
Streaming: Yearly PRO access is to ALL FloSports sites. SIGN UP HERE.
Get The Apps: Now Available on Roku, Fire TV, Apple TV 4, iOS, and Android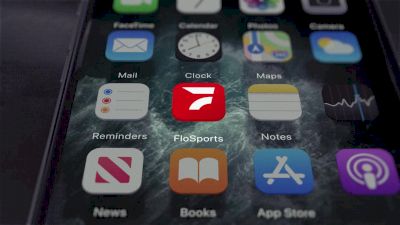 ---
Schedule
Friday, February 14
| Date | Time | Venue | Field | Matchup | | Division |
| --- | --- | --- | --- | --- | --- | --- |
| 2/14/20 | 11:00 AM | Legends Way Ballfields | Field 1 | University of Connecticut, CT (AAC) | Central Michigan University, MI (MAC) | NCAA Division I |
| 2/14/20 | 11:00 AM | Madeira Beach | Field 1 | University of Central Arkansas, AR (Southland) | Butler University, IN (Big East) | NCAA Division I |
| 2/14/20 | 11:00 AM | Madeira Beach | Field 2 | Nicholls State University, LA (Southland) | Purdue University, IN (Big Ten) | NCAA Division I |
| 2/14/20 | 11:00 AM | Madeira Beach | Field 3 | Southern Illinois University, IL (MVC) | Middle Tennessee State University, TN (C-USA) | NCAA Division I |
| 2/14/20 | 1:30 PM | Legends Way Ballfields | Field 1 | Central Michigan University, MI (MAC) | Stetson University, FL (ASUN) | NCAA Division I |
| 2/14/20 | 1:30 PM | Madeira Beach | Field 1 | Middle Tennessee State University, TN (C-USA) | University of Central Arkansas, AR (Southland) | NCAA Division I |
| 2/14/20 | 1:30 PM | Madeira Beach | Field 2 | Butler University, IN (Big East) | Nicholls State University, LA (Southland) | NCAA Division I |
| 2/14/20 | 1:30 PM | Madeira Beach | Field 3 | Purdue University, IN (Big Ten) | Southern Illinois University, IL (MVC) | NCAA Division I |
| 2/14/20 | 4:00 PM | Legends Way Ballfields | Field 1 | Stetson University, FL (ASUN) | University of Connecticut, CT (AAC) | NCAA Division I |
| 2/14/20 | 4:00 PM | Madeira Beach | Field 1 | University of Akron, OH (MAC) | University of South Dakota, SD (Summit) | NCAA Division I |
| 2/14/20 | 4:00 PM | Madeira Beach | Field 2 | Georgia State University, GA (Sun Belt) | Presbyterian College, SC (Big South) | NCAA Division I |
| 2/14/20 | 4:00 PM | Madeira Beach | Field 3 | Monmouth University, NJ (MAAC) | Mercer University, GA (Southern) | NCAA Division I |
| 2/14/20 | 6:30 PM | Madeira Beach | Field 1 | Mercer University, GA (Southern) | University of Akron, OH (MAC) | NCAA Division I |
| 2/14/20 | 6:30 PM | Madeira Beach | Field 2 | Presbyterian College, SC (Big South) | Monmouth University, NJ (MAAC) | NCAA Division I |
| 2/14/20 | 6:30 PM | Madeira Beach | Field 3 | University of South Dakota, SD (Summit) | Georgia State University, GA (Sun Belt) | NCAA Division I |
Saturday, February 15
| Date | Time | Venue | Field | Matchup | | Division | |
| --- | --- | --- | --- | --- | --- | --- | --- |
| 2/15/2020 | 11:00 AM | Madeira Beach | Field 1 | Purdue University, IN (Big Ten) | Monmouth University, NJ (MAAC) | NCAA Division I | |
| 2/15/2020 | 11:00 AM | Madeira Beach | Field 2 | University of Central Arkansas, AR (Southland) | Presbyterian College, SC (Big South) | NCAA Division I | |
| 2/15/2020 | 11:00 AM | Madeira Beach | Field 3 | University of South Dakota, SD (Summit) | Southern Illinois University, IL (MVC) | NCAA Division I | |
| 2/15/2020 | 1:30 PM | Legends Way Ballfields | Field 1 | Central Michigan University, MI (MAC) | University of Connecticut, CT (AAC) | NCAA Division I | |
| 2/15/2020 | 1:30 PM | Madeira Beach | Field 1 | University of South Dakota, SD (Summit) | Purdue University, IN (Big Ten) | NCAA Division I | |
| 2/15/2020 | 1:30 PM | Madeira Beach | Field 2 | Nicholls State University, LA (Southland) | Middle Tennessee State University, TN (C-USA) | NCAA Division I | |
| 2/15/2020 | 1:30 PM | Madeira Beach | Field 3 | Monmouth University, NJ (MAAC) | Southern Illinois University, IL (MVC) | NCAA Division I | |
| 2/15/2020 | 4:00 PM | Legends Way Ballfields | Field 1 | Stetson University, FL (ASUN) | Central Michigan University, MI (MAC) | NCAA Division I | |
| 2/15/2020 | 4:00 PM | Madeira Beach | Field 1 | Presbyterian College, SC (Big South) | Mercer University, GA (Southern) | NCAA Division I | |
| 2/15/2020 | 4:00 PM | Madeira Beach | Field 2 | Butler University, IN (Big East) | Georgia State University, GA (Sun Belt) | NCAA Division I | |
| 2/15/2020 | 4:00 PM | Madeira Beach | Field 3 | University of Akron, OH (MAC) | University of Central Arkansas, AR (Southland) | NCAA Division I | |
| 2/15/2020 | 6:30 PM | Madeira Beach | Field 1 | Middle Tennessee State University, TN (C-USA) | Butler University, IN (Big East) | NCAA Division I | |
| 2/15/2020 | 6:30 PM | Madeira Beach | Field 2 | Georgia State University, GA (Sun Belt) | University of Akron, OH (MAC) | NCAA Division I | |
Sunday, February 16
| Date | Time | Venue | Location | Matchup | | Division | |
| --- | --- | --- | --- | --- | --- | --- | --- |
| 2/16/2020 | 9:00 AM | Madeira Beach | Field 1 | Butler University, IN (Big East) | University of Akron, OH (MAC) | NCAA Division I | |
| 2/16/2020 | 9:00 AM | Madeira Beach | Field 2 | Mercer University, GA (Southern) | Middle Tennessee State University, TN (C-USA) | NCAA Division I | |
| 2/16/2020 | 9:00 AM | Madeira Beach | Field 3 | Southern Illinois University, IL (MVC) | Nicholls State University, LA (Southland) | NCAA Division I | |
| 2/16/2020 | 10:00 AM | Legends Way Ballfields | Field 1 | Central Michigan University, MI (MAC) | Purdue University, IN (Big Ten) | NCAA Division I | |
| 2/16/2020 | 11:30 AM | Madeira Beach | Field 1 | Presbyterian College, SC (Big South) | Butler University, IN (Big East) | NCAA Division I | |
| 2/16/2020 | 11:30 AM | Madeira Beach | Field 2 | Nicholls State University, LA (Southland) | Mercer University, GA (Southern) | NCAA Division I | |
| 2/16/2020 | 11:30 AM | Madeira Beach | Field 3 | University of South Dakota, SD (Summit) | Monmouth University, NJ (MAAC) | NCAA Division I | |
| 2/16/2020 | 12:30 PM | Legends Way Ballfields | Field 1 | Purdue University, IN (Big Ten) | University of Connecticut, CT (AAC) | NCAA Division I | |
| 2/16/2020 | 2:00 PM | Madeira Beach | Field 2 | University of Central Arkansas, AR (Southland) | University of South Dakota, SD (Summit) | NCAA Division I | |
| 2/16/2020 | 2:00 PM | Madeira Beach | Field 3 | Monmouth University, NJ (MAAC) | Georgia State University, GA (Sun Belt) | NCAA Division I | |
---
Join The Conversation On Social
Follow us on Twitter @FloSoftball
Follow us on Instagram @FloSoftball
Like us on Facebook