Unlock this article, live events, and more with a subscription!
Get Started
Already a subscriber? Log In
Divison II teams from all over the country travel to THE Spring Games every year for some of the best competition. Here are some of the top Divison II teams to be on the lookout for this season.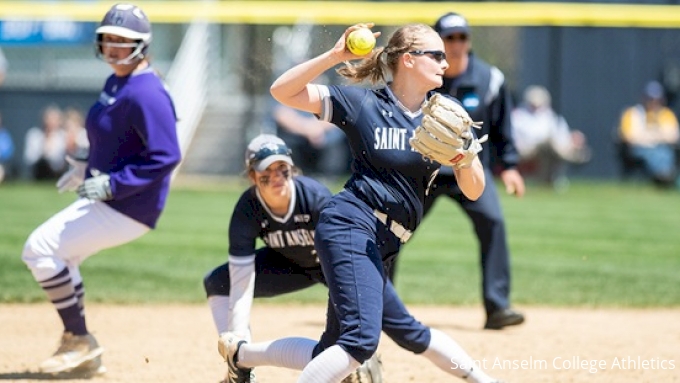 St. Anselm College, NH (NE10)
The Hawks are coming off of a record-breaking 2019 season winning their first-ever Northeast-10 Conference title and racking up the second-most wins in team history (41). The Hawks return with their entire pitching staff that set team records with 14 shutouts and 351 strikeouts and are predicted to be one of the strongest pitching staffs in the 2020 campaign. Their pitching staff, led by the programs first-ever NFCA All-American, Morgan Perry. The Hawks only lose one senior from the 2019 season, so expect their talent and experience to shine.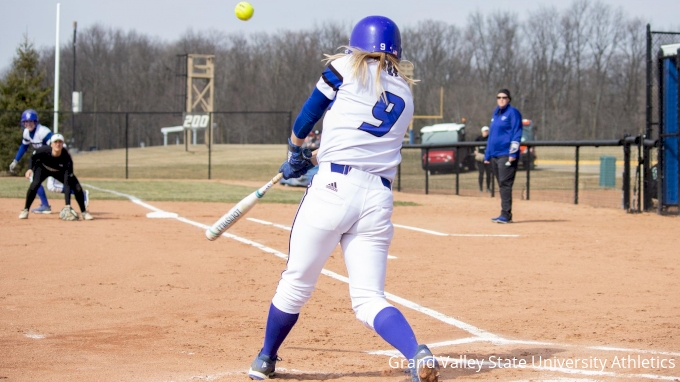 Grand Valley State University, MI (GLIAC)
The Lakers ended their 2019 season in the top 4 at the WCWS. They will lose notorious pitcher Alison Lipovsky, 2019's Schutt Sports/NFCA National Pitcher of the Year and two-time All-American. We also won't be seeing stand-out shortstop, Shannon Flaherty, and utility player, Kylie Rhynard on the field. The Lakers return some big offensive players who both garnered All-American honors, Lydia Goble and Nikoma Holmen. Goble, coming off of her freshman year being a Schutt Sports/NFCA Freshman of the Year finalist and Holmen leading the team in batting average, they both will be players to watch along with outfielder, Bailey Thatcher. Despite this team losing their ace, you can expect them to do some damage on offense.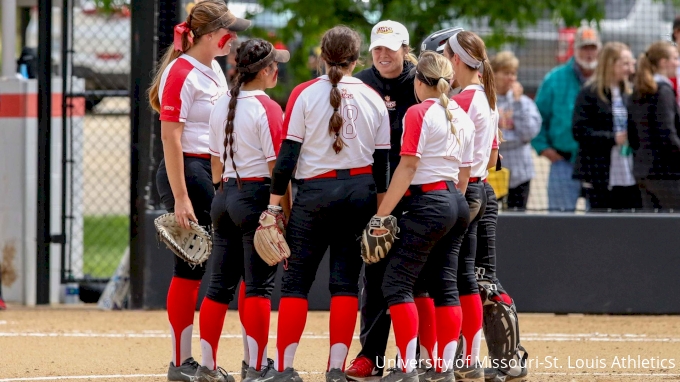 University of Missouri-St. Louis, MO (GLVC)
The Tritons enter the 2020 season after winning their fifth GLVC Conference Championship in the last 7 years. They will be returning stand-out pitcher Andee Tiffee, who earned First-Team All-Region honors last year and had the second-best batting average. Chelsea Martinez will be a big loss for the Tritons, who led the majority of the hitting categories, including 40 RBIs. However, this 2020 squad is loaded with underclassmen and young talent, so they will be put to test at THE Spring Games.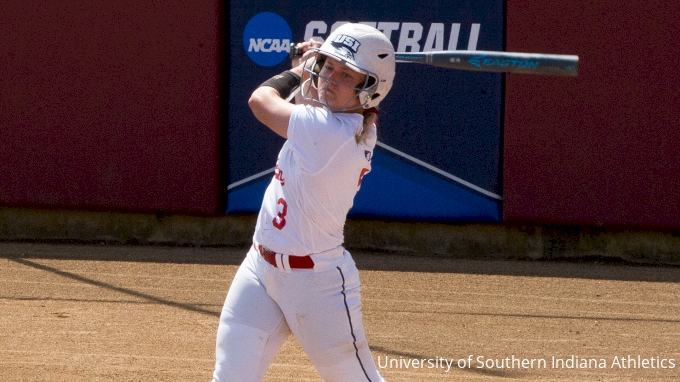 Southern Indiana, IN (GLVC)
Hard work and grit is nothing new to Southern Indiana, who had WCWS appearances in 2017 and 2018, taking home the NCAA National Championship trophy in 2018. This team enters the 2020 season with a lot of new names and young talent but will be led by an impressive senior class that brings experience from the biggest stage. Despite losing All-American Claire Johnson, the Screaming Eagles return their secret weapon and veteran pitcher, Jennifer Leonhart, 3x All-American. Overall, this is definitely not a team you want to sleep on.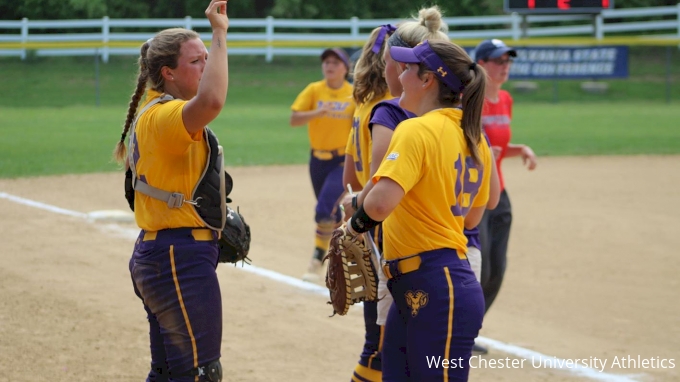 West Chester University, PA (PSAC)
The Rams will bring a lot of experience to the table this season. During their 2019 season, they appeared at the WCWS and will return everyone from their starting lineup except for second baseman, Heidi Mccollester. That being said, this is going to be a dangerous offensive lineup from top to bottom led by top hitter, Emily Maseth. This squad has a ton of potential and should be fun to keep an eye on this season.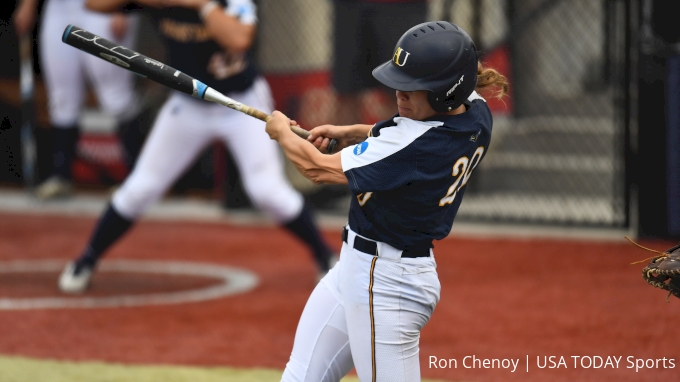 Augustana University, SD (NSIC)
The Vikings enter 2020 sitting at the top of the throne as the defending NCAA Division II National Champions. They may be losing a pair of All-Americans, Maggie Kadrlik and Shannon Peterson, but they return with plenty of firepower in their arsenal. A key component to their success in 2019 was their incredible pitching staff, which will all be returning this season. Led by All-American, Ashley Mickschl, the Viking's pitching staff combined for a 1.83 ERA while racking up 417 strikeouts. The Vikings also return plenty of dangerous offensive players, including their top hitter, Kara McDougal, who led the team with a .444 batting average last season. Success is nothing new to this program so expect this to be a talented and experienced group to watch.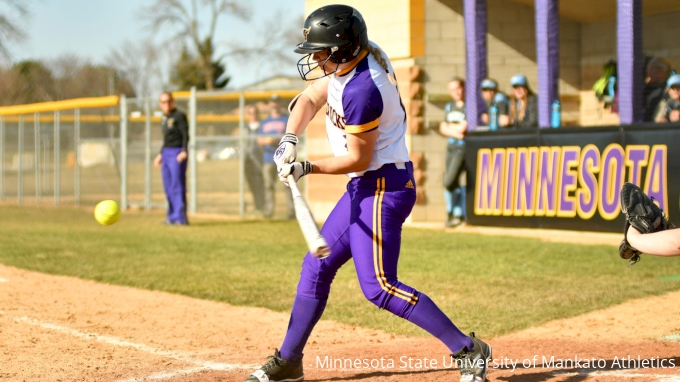 Minnesota State University of Mankato, MN (NSIC)
Led by one of the most winningest coaches in all of NCAA softball history, winning runs deep in the Maverick softball program, where they also won the 2017 NCAA National Championship. We won't be seeing some of their top hitters return this season, but there's plenty of firepower left in this lineup, including one of their top hitters, Kayla Moky. They will be led by the veteran senior, Carly Esselman, who was one of their top performers in the 2017 WCWS. However, most of their experience lies within their junior class that's loaded with talent, including ace pitcher Mackenzie Ward. After a few reloading seasons, this will definitely be a team to be on the lookout for.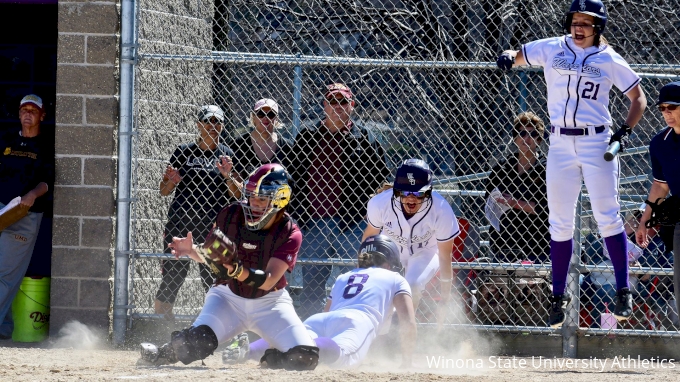 Winona State Univerisity, (NSIC)
Coming off of a record-breaking season, including the NSIC's first-ever conference sweep, going 30-0. The Warriors also had the most All-American honorees of any Divison II team in the country last season. These include Alison Nowak, Jordyn Kleman, Liz Pautz, and Lani Van Zyl. Of those four, they will only lose Van Zyl. Returning both Pautz and Kleman is a tough pitching staff to beat as they combined for 464 strikeouts and a 1.26 ERA in the 2019 season. Nowak will lead the offense as she finished last season with a .451 batting average, 78 hits, 14 home runs and 61 RBIs. With only losing one starter, this will be an impressive group to watch this season as they have some unfinished business to take care of.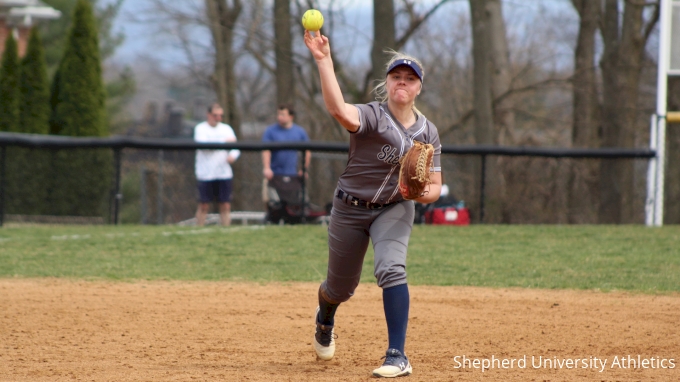 Shepherd University, WV (PSAC)
The Rams had an impressive 2019 season, winning the Atlantic Regional and making it to the Atlantic Super Regional. They fell short at punching their ticket to the WCWS to West Chester. Much of their success involved their core group of seniors. They won't be returning their top two pitchers, Taylor Stocks and Lori Sturgill, which will be a big loss for them. Despite losing talent in the circle, there's plenty of potential that will be returning on the offensive end including Nicole Purtell, who led the Rams with 45 runs and put up a .321 batting average. They also have Ashley Burger who tied for first in doubles (12) and Leann Brown who collected 6 triples. With a squad filled with underclassmen, this young group should bring something exciting and new to the table at THE Spring Games.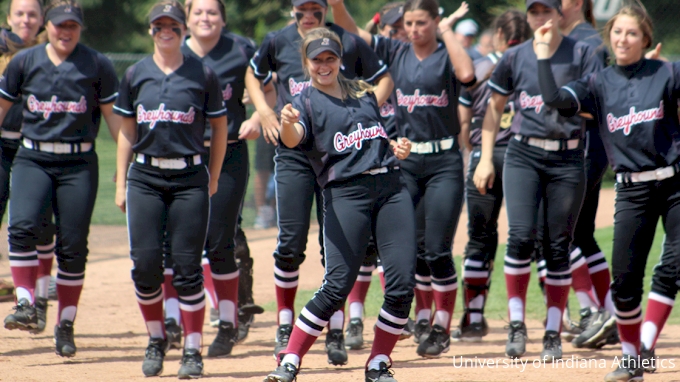 University of Indianapolis
The Greyhounds enter their 2020 season loaded with talent and experience. After falling short in the Midwest Super Regional with a young roster, they still return the majority of their lineup. They have two powerhouse pitchers returning in the circle, Lauren Honkomp and Halie Waters. One of the most dangerous things about this lineup is they return a strong offensive group, including their top three hitters, Gianni Iannantone, Brooke Montgomery, and Hanna Burris. This trio combined for 214 hits, 101 RBIs and 139 runs. Coming in at #12 in the preseason rankings, this is going to be an impressive squad to watch this season.