2020 Mary Nutter Collegiate Classic
What To Watch For At The 2020 Mary Nutter Collegiate Classic
What To Watch For At The 2020 Mary Nutter Collegiate Classic
Returning 2019 WCWS champs UCLA and seven other top 25 teams will be competing at the 2020 Mary Nutter Collegiate Classic.
Jan 30, 2020
by Scott Schultz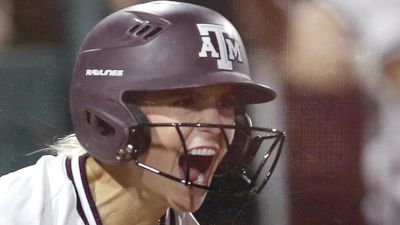 The Big League Dreams Sports Park in Cathedral City will once again be the stage for some of the NCAA's best softball teams to take to the field for the 2020 edition of the annual Mary Nutter Collegiate Classic LIVE on FloSoftball from February 20-23.
Reigning champion UCLA headlines Mary Nutter along with eight top 25 teams that include Arizona, Arizona State, Florida, Northwestern, Oklahoma, Washington, Wisconsin along with the 2020 Team USA Olympic Team also scheduled to take the field.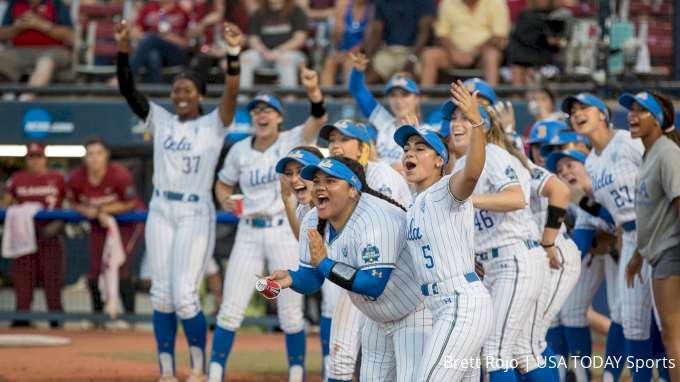 UCLA; 56-3, (20-4 PAC 12)
The Bruins were led last season by National Player of the Year Rachel Garcia, but Garcia and slugger Bubba Nickles will both forego the season to play on the USA Softball Women's National Team.
Look for Megan Faraimo to take the lead in the circle after logging an impressive freshman campaign last season, posting a 1.41 ERA with 16 wins and allowing 4.3 hits per game.
Junior righthander Holly Azevedo returns after posting an 11-1 record last season and appearing in 29 games. Briana Perez, Aaliyah Jordan, and Kinsley Washington return as well and will look to replace the pop from the lineup missing without Nickles.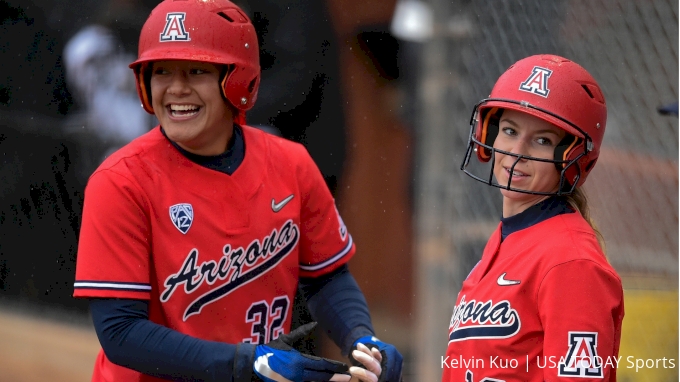 Arizona; 48-14, (19-5 PAC 12)
With most of their heavy hitters returning this season, the Wildcats enter the 2020 season in the No. 5 spot in the preseason top-25 rankings. Jessie Harper will chase Lauren Chamberlain's NCAA all-time home run record for before the season ends. She blasted 29 homers last season to lead the entire NCAA and needs to match that mark to tie the all-time mark of 95.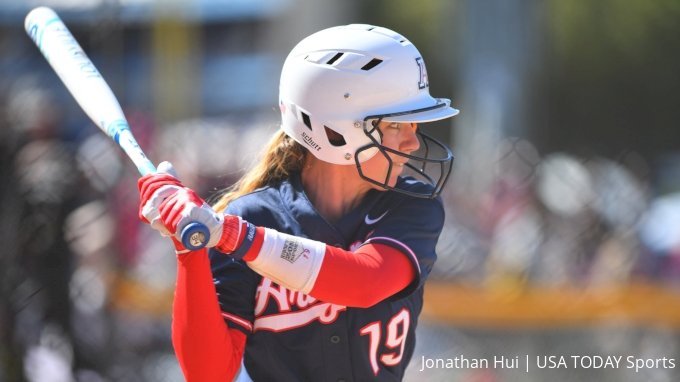 The offense will benefit from the return of Reyna Carranco, who hit at a .417 clip last season, along with Alyssa Palomino-Cardoza and Malia Martinez.
Team depth and experience should lead to success this season, according to head coach Mike Candrea.
"We have a lot of depth this year, and it's quality depth," said Candrea. "We have a lot of players that can play multiple positions, so I think we have a lot of pieces to the puzzle, it's just about getting them to fit right. And our experience. We're led by a very accomplished senior class. Their leadership has been invaluable and I'm excited to see how they finish off their careers."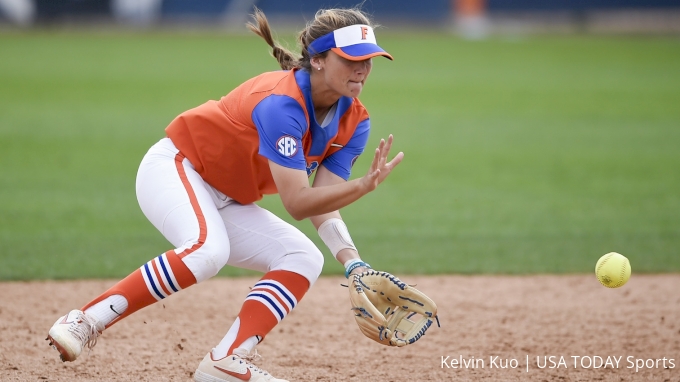 Florida; 49-18 (12-12 SEC)
A different approach will be taken this season in Gainesville, as the Gators have typically looked to the circle and their defense as a key to their success. This season, offense and defensive playmaking will be taking a more prominent role.
Head coach Tim Walton will be looking to the depth and skill in his pitching staff to generate wins. The staff will compete for the No. 1 spot in the rotation heading into the season.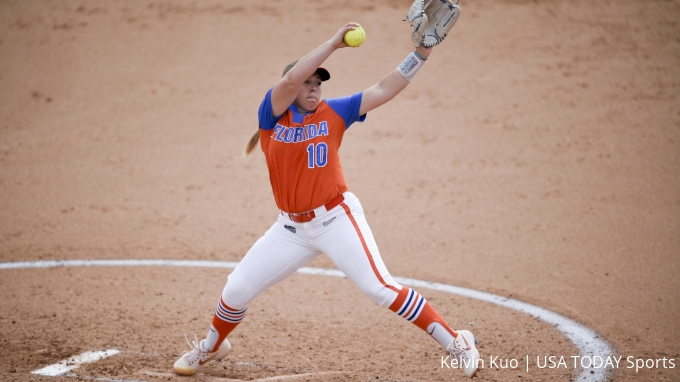 "I don't think we have a number one (pitcher), to be honest with you," Walton said. "We had Natalie Lugo and Rylee Trlicek [who] probably had the two best falls. We're just gonna go with what's going, and [you] might see five pitchers in every game this season."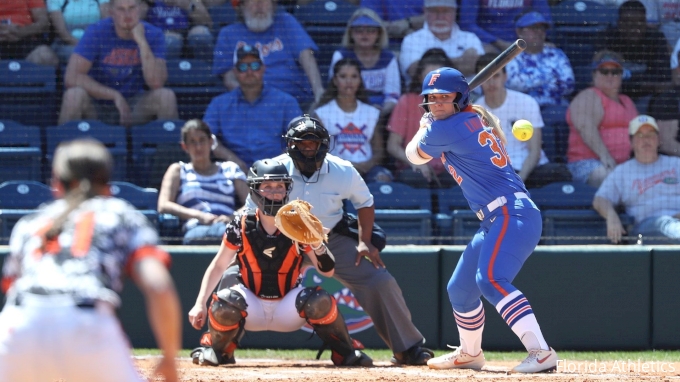 Senior Kendyl Lindaman, a first-team All-SEC selection, returns for the Gators after leading UF in at-bats (197), home runs (15) and RBIs (54) last season. Also back is freshman, All-SEC pitcher Elizabeth Hightower, after logging a 2.16 ERA last season, with 55 strikeouts over 61 innings. She also fired a pair of complete-game shutouts.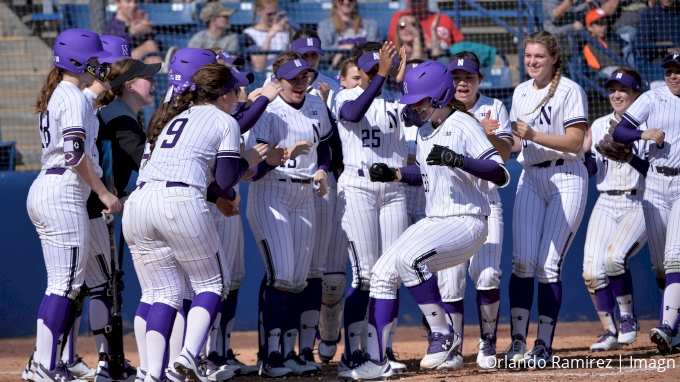 Northwestern; 47-13 (21-2 Big10)
The Wildcats are coming off their best season in more than a decade and are expected to make a big push going into the postseason in 2020. Northwestern hasn't advanced to the Women's College World Series since 2007, and after last year's 47-13 record, the Wildcats hope to advance past the Super Regional round this time around.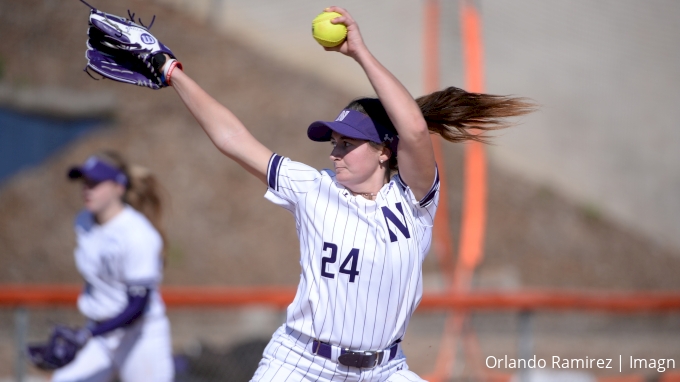 Junior hurler Danielle Williams was tabbed the NFCA National Freshman of the Year after her first season in Evanston, marking the first time a Big Ten player had ever won the award. She finished her 2019 season ranked first in the Big Ten in shutouts and batting average against, and should help the Wildcats chances of making a deep run into the postseason.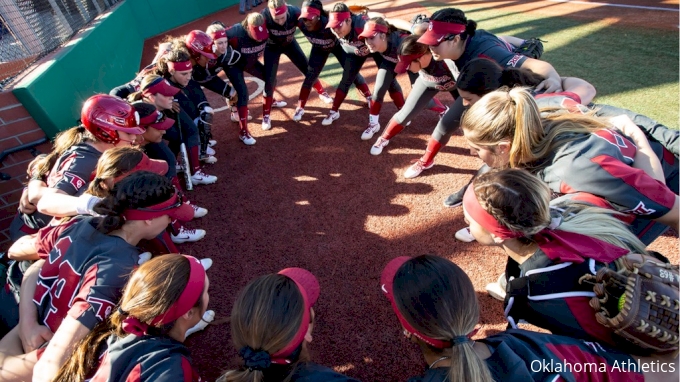 Oklahoma; 57-6 (18-0 Big12)
Returning five All-Big 12 players from last season, and first-year All-Americans senior pitcher Giselle "G" Juarez, junior Jocelyn Alo and sophomore Grace Geen, it would not come as a surprise that the Sooners could be making a run toward their 13th College World Series appearance. Couple Juarez's dominance in the circle with fellow hurler, second-team All-American selection senior Shannon Saile, who posted a 1.42 ERA and ranked second nationally in hits allowed per seven innings.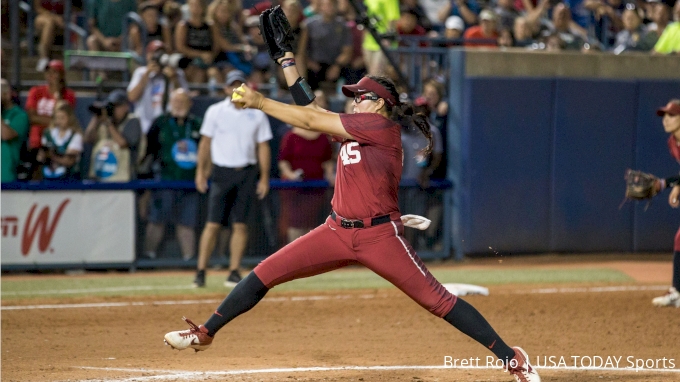 Sooners head coach Patty Gasso is confident in the strength of her returners for this campaign.
"[We have] plenty of returners, a strong pitching staff, big hitters in Jocelyn Alo and Grace Green, excited about this very athletic group. Have enough returners that give us the consistency we've had over the past years," said Gasso.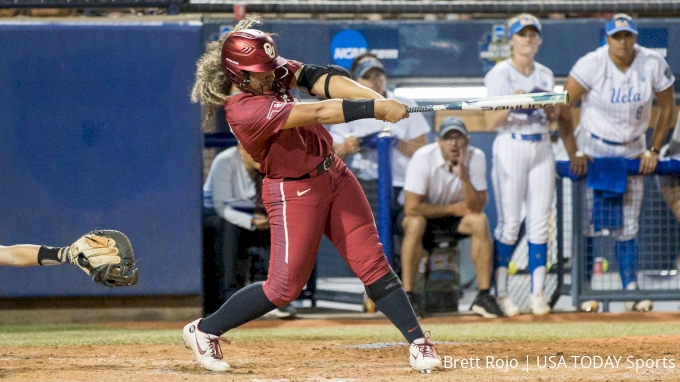 Gasso also has a host of newcomers that should contribute.
"Auburn transfer Taylon Snow will be working at second base. Also, Rylie Boone, who will fill in at CF, Kinzie Hansen is a big-time catcher and hitter out of California who will also see some time at first base," said Gasso.
"Mackenzie Donihoo is someone who can play anywhere needed, Alycia Flores is a big, strong hitter, two pitchers in Olivia Rains and Macy McAdoo who will get some time."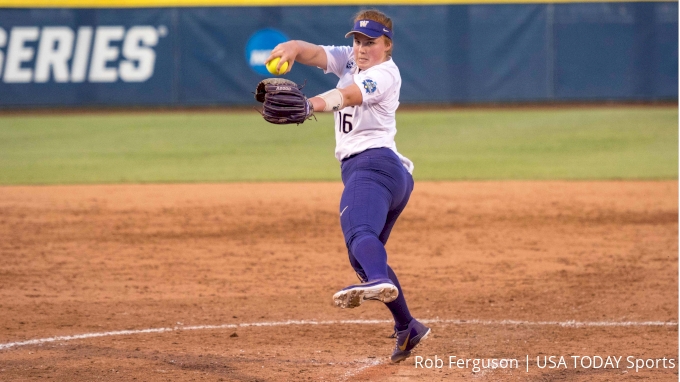 Washington; 52-9 (20-4 Pac12)
All-American pitcher Gabbie Plain returns for the Huskies this season along with seven other key starters from the 2019 WCWS team.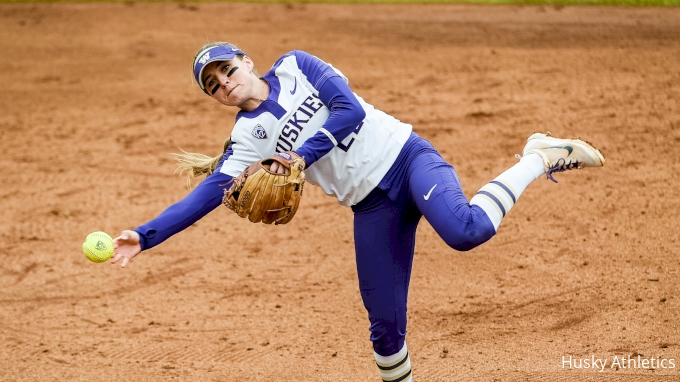 Sis Bates continues to dominate at the top of the lineup after hitting at a .387 clip in 2020 with 77 hits, while slugger Morganne Flores completes the 1-2 punch at the top of the order. Flores blasted 23 home runs last season for the Huskies, and boast multiple postseason games of two homers in her career.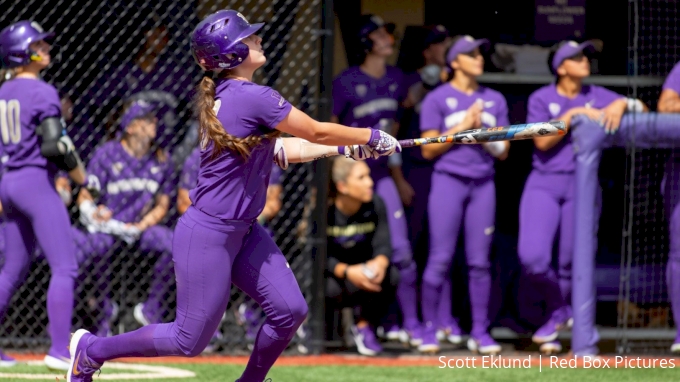 The backbone of the Huskies infield defense, Bates at shortstop finished last season's campaign with a .988 fielding percentage claiming the titles of Pac-12 Defensive Player of the Year, NFCA All-American, and All-Pac-12 First Team.
Newcomers to watch for are Texas A&M transfer Baylee Klingler, No. 1 recruit Kelley Lynch, Jadelyn Allchin, Hannah Dardano, and Brooke Nelson.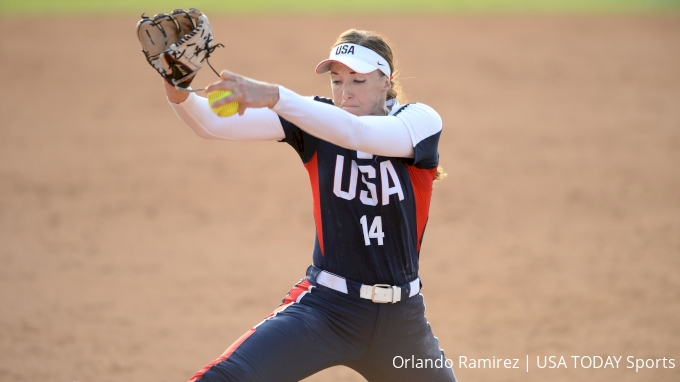 USA Olympic Team
Veteran hurlers Monica Abbott (Tennessee, 2007) and Cat Osterman (Texas, 2006) headline the roster for this season's Team USA Olympic squad. Garcia and Nickles, along with Arizona's Dejah Mulipola, join this year's squad that embarks on the "Stand Beside Her" tour.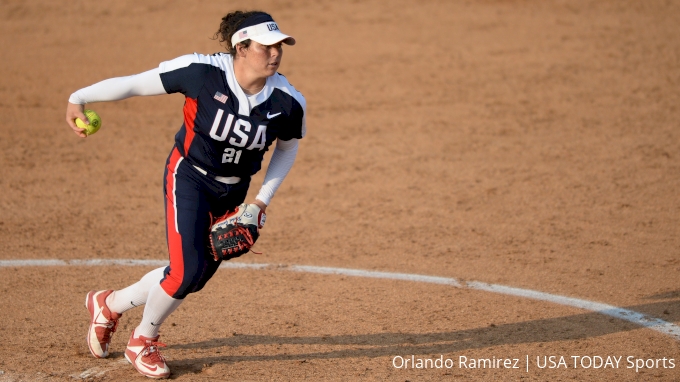 Fans will also catch a glimpse of Delaney Spaulding, Ali Aguilar, Kelsey Stewart and more in the red, white, and blue.
Rounding out the field are 22 additional teams, including Mississippi State and their slugger Mia Davidson. The junior is coming off a 26-home run sophomore season which set an MSU single-season record and shattered the SEC single-season mark.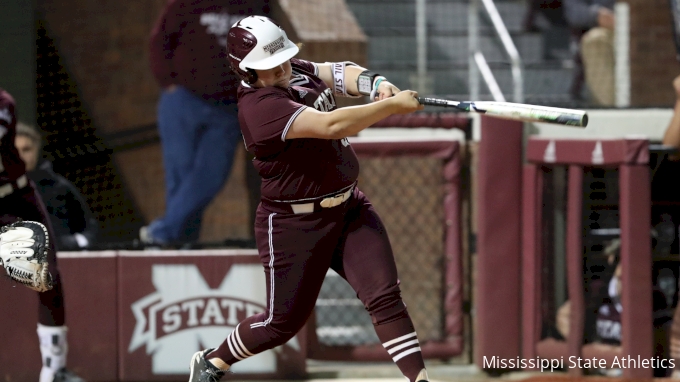 Other teams on the schedule are Arizona State, Auburn, Bethune Cookman, BYU, Cal Berkeley, CSU Fullerton, CSU Long Beach, Idaho State, Missouri, Nebraska, New Mexico, Notre Dame, Oregon, Oregon State, San Diego State, Seattle University, Texas A&M, UC Davis, UC Riverside, Univ San Diego, Utah, and Wisconsin.