NPF
California Commotion Sign Faith Canfield, Former Michigan Infielder
California Commotion Sign Faith Canfield, Former Michigan Infielder
The California Commotion announced the signing of infielder Faith Canfield on Monday.
Feb 4, 2020
by FloSoftball Staff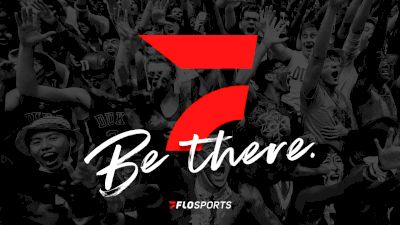 Los Angeles, CA (February 3, 2020) – The California Commotion announced the signing of infielder Faith Canfield on Monday. Canfield (Garden Grove, Calif.) is currently a graduate assistant at Northwestern after capping a stellar four-year career at Michigan in 2019.
"Faith is a fantastic California athlete," said Commotion General Manager Deb Hartwig. "She is a proven second baseman at the collegiate level and she can hit for average. We are looking forward to her showing what she can do on the professional level."
At Michigan, she was a two-time All-American, three-time All-Great Lakes Region, three-time All-Big Ten First Team and two-time All-Big Ten Defensive Team selection.
She registered a career-best during her senior campaign with a .404 batting average, 57 runs scored, 78 hits and a .482 on-base percentage.
Canfield started every game at second base for the Wolverines for three seasons. During her freshman year, she split time at designated player, third base and second base.
"I'm extremely excited to have the opportunity to play with CA Commotion," said Canfield. " I look forward to being a part of this organization and doing all that I can to contribute to its success. I am so thankful for all those who have helped me get to this point and I am looking forward to learning and growing more as a player and a person. "
About National Pro Fastpitch (NPF)
National Pro Fastpitch (NPF), an Official Development Partner of Major League Baseball since 2004, provides elite female athletes with an opportunity to pursue a professional career in fastpitch softball beyond their collegiate and amateur success. The NPF affiliate teams consist of the Aussie Peppers of Minnesota, Beijing Shougang Eagles, Canadian Wild of Southern Illinois, Chicago Bandits, Cleveland Comets, and California Commotion. National Pro Fastpitch players hail from the United States, Australia, Canada, China, and Mexico, and represent the most accomplished and talented athletes in the sport of women's softball.