2020 Puerto Vallarta College Challenge
2020 Puerto Vallarta College Challenge Photos: BYU
2020 Puerto Vallarta College Challenge Photos: BYU
BYU softball photos from the 2020 Puerto Vallarta College Challenge.
Feb 7, 2020
by Chez Sievers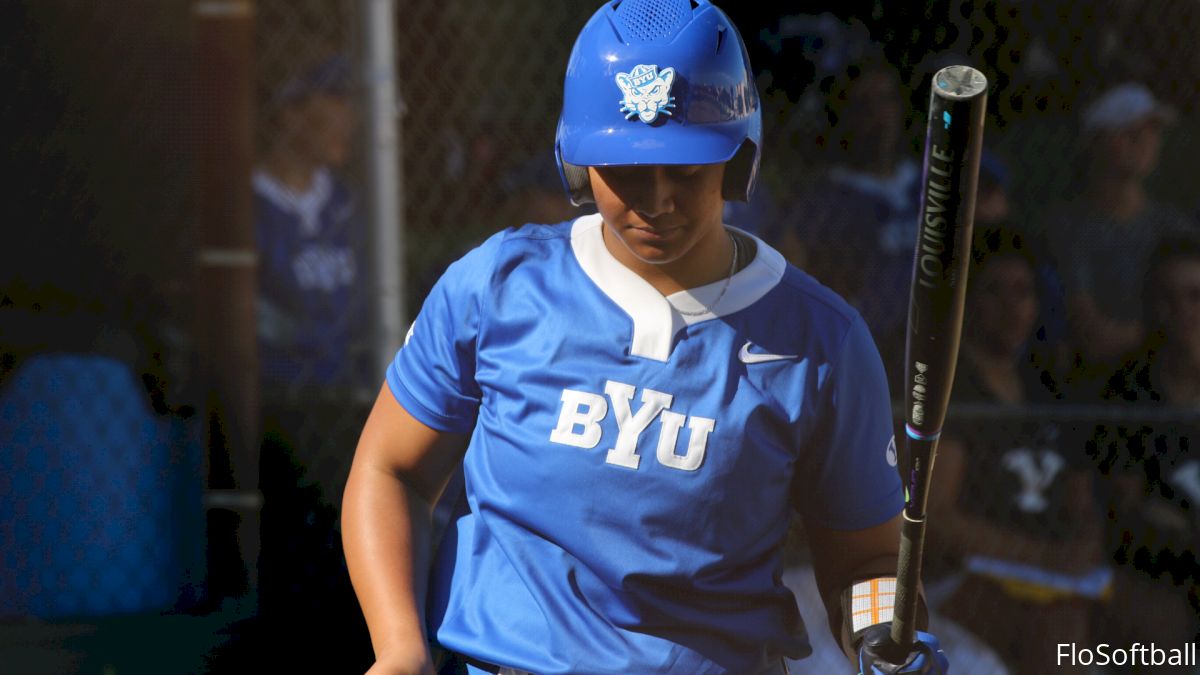 Unlock this article, live events, and more with a subscription!
Get Started
Already a subscriber? Log In
PUERTO VALLARTA, Mex. – Freshman Huntyr Ava and the BYU pitchers led the softball team to back-to-back wins against George Washington 1-0 and Nevada 6-1, Thursday morning at the Puerto Vallarta College Challenge.
"It was a great start to our season today," BYU head coach Gordon Eakin said. "We had solid pitching and timely hitting. We had two well played and exciting games."
In the first game, Ava hit the walk-off RBI single to score Marissa Chavez for a 1-0 win, while in the second game the freshman came in as a pinch hitter in the bottom of the sixth inning, blasting a three-run homer to give BYU a 5-1 edge, leading to a 6-1 victory.
Game One vs. George Washington
Game Highlights
A walk-off single from freshman Huntyr Ava ended the game as Mariss Chavez made it home to give BYU a 1-0 win.
Autumn Moffat earned her first win of the season pitching a complete game shutout with only two hits and one walk
Player Highlights:
Huntyr Ava: 2-4, 1 RBI, 0 K
Autumn Moffat: W (1-0), 7.0 IP, 0R, 0ER, 1BB, 4K
Marissa Chavez: 1-2, 1R, 2B, 1BB, 0K
BYU vs. George Washington Box Score
Moffat came out firing on all cylinders to start the game for BYU, going three up, three down in the top of the first inning. A pitchers duel emerged as both teams remained scoreless throughout the first six innings of the game.
In the bottom of the seventh inning with two outs, Chavez lined the ball to right field making it all the way to second base. With Ava up to bat, the Utah native ripped the ball between the first and second baseman into right field giving Chavez the time to make it all the way to home. The walk-off RBI single gave BYU its first win of the season.
https://byucougars.com/home/softball
Here are some of the photos from the opening day of play.