2020 Mary Nutter Collegiate Classic
UCLA Aaliyah Jordan Possesses The Heart Of A Champion
UCLA Aaliyah Jordan Possesses The Heart Of A Champion
Aaliyah Jordan Possesses The Heart Of A Champion
Feb 12, 2020
by Stephen Kerr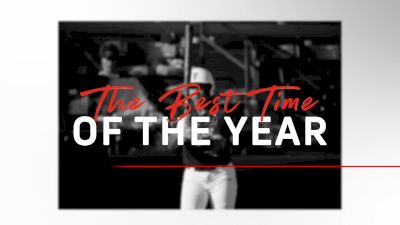 Unlock this article, live events, and more with a subscription!
Get Started
Already a subscriber? Log In
The biggest lesson Aaliyah Jordan has learned through playing softball is simple: if you mess up on one aspect of the game, you can come back and make up for it.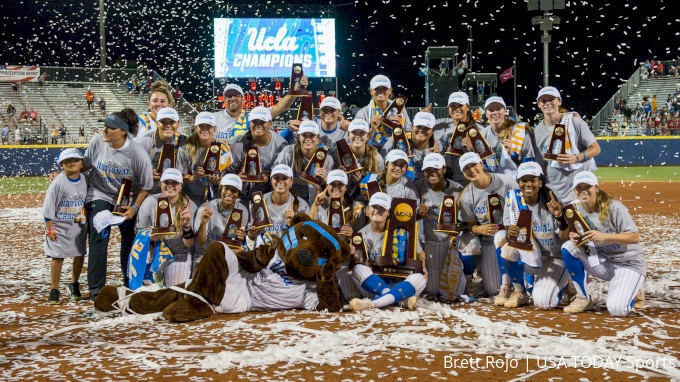 That philosophy has come in handy for Jordan, a 5-foot-7 redshirt junior outfielder who helped UCLA to a sweep of last season's Women's College World Series. Not that the California native has "messed up" that often. But each season poses unique challenges, and Jordan has come to value the importance of bouncing back from disappointment.
Jordan had barely begun her freshman year at UCLA when she tore her ACL during a fall ball pregame warmup. It was the final game of the fall season, and the only one her parents had been able to watch in person thus far. Jordan tripped on her way to the outfield but chalked it up to the new cleats she was wearing. She wasn't prepared for what happened next.
"The ball was coming, and I was in center field," she recalled. "It hit second base and started to tail toward right field. So I had to slow down and cut to my left. I felt a pop, and went down."
At first, Jordan's teammates thought she was laughing, so they laughed, too. As it turned out, she was crying, and it quickly became apparent that she had suffered a major injury and would have to redshirt.
One Game At A Time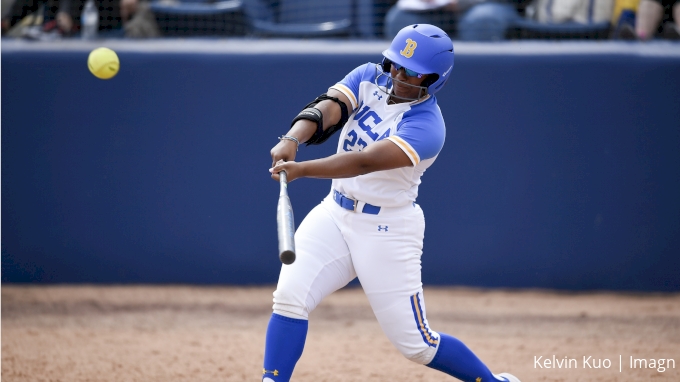 Jordan quickly put to rest any questions of how the injury would affect her redshirt freshman campaign. She captured the Pac-12 batting title and led the conference in RBI (67), hits (84), total bases (141) and on-base percentage (.491). She was voted an NFCA First Team All-American and Pac-12 Freshman of the Year. The Bruins rolled to a 58-7 record, won their first 25 games and finished second in the Pac-12 before falling to Florida State twice in the WCWS.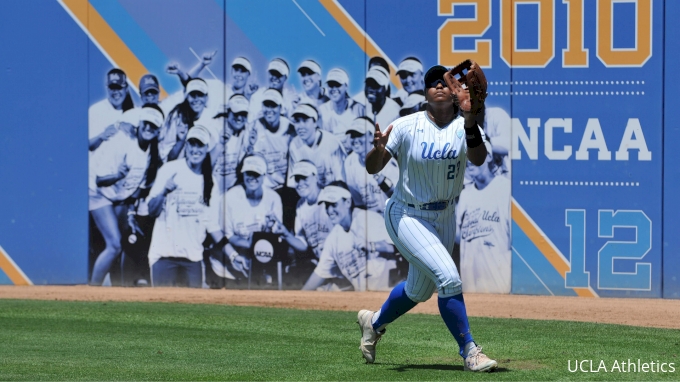 But more trouble loomed. Towards the end of conference play, Jordan began experiencing arm pain. During a midweek game against Cal State Fullerton, the pain became so excruciating, she could barely throw. An MRI revealed the UCL in her elbow was partially torn. She continued to play, alternating between defense and designated player. She underwent Tommy John surgery following the season and didn't return until January.
Head coach Kelly Inouye-Perez knew Jordan would face the scrutiny that comes from having an All-American freshman season, not to mention the difficulty of coming off another major injury. So Inouye-Perez, who is entering her 14th season as head coach of the Bruins, had a talk with Jordan before the season began.
"I said, 'let's keep this real; take it one game at a time'," explained Inouye-Perez, who notched her 600th coaching victory in the WCWS title-clinching game against top-ranked Oklahoma.
Grit
Jordan took that advice to heart. While her numbers didn't equal those of her freshman year, they were still solid in 2019. She led the team in doubles (20), ranked second with 13 home runs, and batted .383, third on the team. She had 61 RBI, a .711 slugging percentage and .467 on-base percentage. From February 9 to March 1, she embarked on a 12-game hitting streak, batting .474 during that stretch with two homers, 14 RBI and five doubles.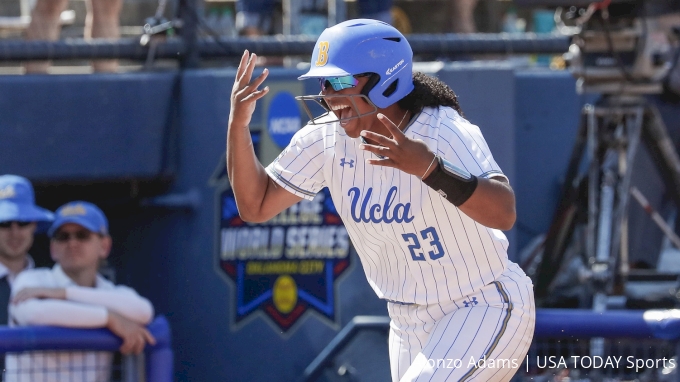 But she saved her best for the postseason. During the NCAA Tournament, she hit .406 with four homers, 12 RBI, nine runs scored and nine walks. She also learned something else about what it takes to become a champion: the ability to adapt.
Inouye-Perez recalls Jordan's first at-bat of the 2019 WCWS against Minnesota. The coach implemented a plan to counter how she thought the Gophers would pitch to Jordan. The strategy backfired, and Jordan struck out looking.
"Aaliyah walked off the field and she came and sat next to me," Inouye-Perez said. "I said (the plan) was completely my bad. She goes, "nope; I'm going to get it, and I'm going to be ready."
True to her word, Jordan hit .571 the rest of the Series with three homers, six RBI and six runs scored. She was named to the All-Tournament Team, and two of her homers, both solo, came in the championship series sweep against Oklahoma.
Jordan's grit and determination was instilled in her by her father, Alejandro, who coached the Power Surge travel team in San Diego. Aaliyah was inspired to take up the sport by her older sister, Kayla, who played left field at San Diego State.
After several years with her father and the Power Surge, Aaliyah moved to the Corona Angels, where she continued to thrive under the guidance of Marty Tyson. Aaliyah had already committed to UCLA, and Alejandro wanted her to become comfortable playing with and against elite athletes.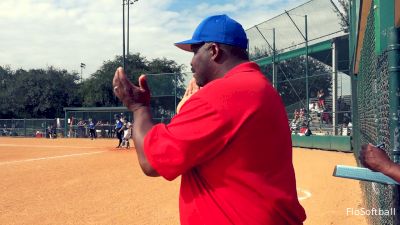 "That was the situation Marty's team provided," Alejandro explained. "We looked at that as a huge benefit in preparation for her getting to UCLA."
As a four-year starting center fielder for Bonita Vista (California) High, Jordan made the All-CIF First Team all four seasons. She hit .439 during her high school career with 17 homers, 100 RBI and 34 doubles. When she first saw Jordan play, Inouye-Perez was struck by her versatility as a hitter.
"She was a standout, very strong, fast, and could hit for power," Inouye-Perez said. "I'll never forget her freshman year. When she started swinging her bat, everyone was like, "whoa"! Pretty much everything was leaving the ballpark."
Finding Her Motivation
Following the losses to Florida State in the 2018 WCWS, Jordan saw a picture on social media of her leaving the field dejectedly while FSU celebrated. She kept that photo in her phone through last season, using it as motivation. Ironically, she barely remembers the moments following the final out against the Sooners that gave UCLA its 13th national championship and 12th NCAA title.
"I was so in the moment, I barely remember celebrating," Jordan recalled. "Obviously, I was really happy. I remember after everything died down a little bit, I hugged (utility player) Bubba Nickles. We were both crying because it was something we worked so hard for our whole lives."
Once a team has reached the mountaintop, what will it take to stay motivated through a long season for the chance to get there again? For Jordan, it's about not wanting to let go of how it feels to win a championship.
"I know what it takes, and anytime I have the opportunity to get better, I know I must do it because that's what I did last year," she said.
The heart of a champion is not only defined by dominance on the playing field but in how one adapts to change and faces the giants that block the path to success. Aaliyah Jordan possesses those qualities and is one of the main reasons the Bruins will be tough to stop in their quest to repeat as national champions.