THE Spring Games is back. With over 500 college softball teams participating, THE Spring Games is undoubtedly the largest college softball event in the world.
THE Spring Games has everything to offer with more than 2,000 games and over 380 teams from DI, DII, DIII, NAIA, and junior college levels participating in Clermont, Florida, from Feb. 14 to March 28.
---
How to Watch
Streaming: Yearly PRO access is to ALL FloSports sites. SIGN UP HERE.
Get The Apps: Now Available on Roku, Fire TV, Apple TV 4, iOS, and Android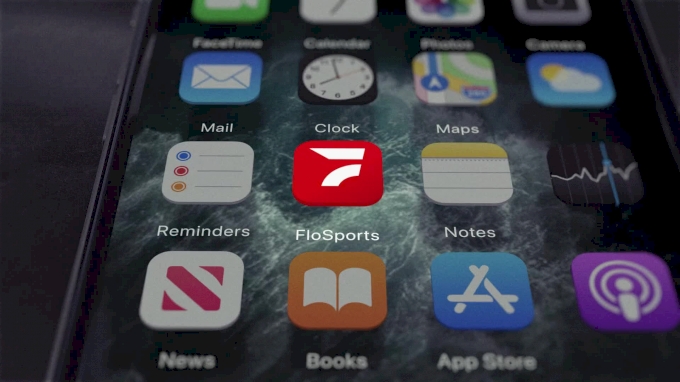 Create a free account to unlock this video!
Get Started
Already a subscriber? Log In
---
Shedule
Friday, February 21
| | | | | | | | |
| --- | --- | --- | --- | --- | --- | --- | --- |
| Date | Time | Venue | Field | Matchup | | Division | |
| 2/21/2020 | 11:00 AM | Madeira Beach | Field 1 | University at Albany, NY (America East) | Cornell University, NY (Ivy) | NCAA Division I | |
| 2/21/2020 | 11:00 AM | Madeira Beach | Field 2 | Merrimack College, MA (NEC) | Manhattan College, NY (MAAC) | NCAA Division I | |
| 2/21/2020 | 11:00 AM | Madeira Beach | Field 3 | Columbia University, NY (Ivy) | Providence College, RI (Big East) | NCAA Division I | |
| 2/21/2020 | 12:00 PM | Legends Way Ballfields | Field 2 | PRACTICE | Point Park University, PA (RSC) | NAIA | |
| 2/21/2020 | 1:30 PM | Madeira Beach | Field 1 | Stony Brook University, NY (America East) | Colgate University, NY (Patriot) | NCAA Division I | |
| 2/21/2020 | 1:30 PM | Madeira Beach | Field 2 | University of South Dakota, SD (Summit) | Georgetown University, DC (Big East) | NCAA Division I | |
| 2/21/2020 | 1:30 PM | Madeira Beach | Field 3 | Providence College, RI (Big East) | University at Albany, NY (America East) | NCAA Division I | |
| 2/21/2020 | 4:00 PM | Madeira Beach | Field 1 | Colgate University, NY (Patriot) | Merrimack College, MA (NEC) | NCAA Division I | |
| 2/21/20202 | 4:00 PM | Madeira Beach | Field 2 | Manhattan College, NY (MAAC) | University of South Dakota, SD (Summit) | NCAA Division I | |
| 2/21/2020 | 4:00 PM | Madeira Beach | Field 3 | Georgetown University, DC (Big East) | Columbia University, NY (Ivy) | NCAA Division I | |
Saturday, February 22
| | | | | | | | |
| --- | --- | --- | --- | --- | --- | --- | --- |
| Date | Time | Venue | Field | Matchup | | Division | |
| 2/22/2020 | 11:00 AM | Madeira Beach | Field 1 | Manhattan College, NY (MAAC) | Colgate University, NY (Patriot) | NCAA Division I | |
| 2/22/2020 | 11:00 AM | Madeira Beach | Field 2 | Georgetown University, DC (Big East) | Cornell University, NY (Ivy) | NCAA Division I | |
| 2/22/2020 | 11:00 AM | Madeira Beach | Field 3 | Stony Brook University, NY (America East) | Columbia University, NY (Ivy) | NCAA Division I | |
| 2/22/2020 | 1:30 PM | Legends Way Ballfields | Field 4 | PRACTICE | Davenport University, MI (GLIAC) | NCAA Division II | |
| 2/22/2020 | 1:30 PM | Legends Way Ballfields | Field 1 | Point Park University, PA (RSC) | Ave Maria University, FL (TSC) | NAIA | |
| 2/22/2020 | 1:30 PM | Madeira Beach | Field 1 | Manhattan College, NY (MAAC) | Georgetown University, DC (Big East) | NCAA Division I | |
| 2/22/2020 | 1:30 PM | Madeira Beach | Field 2 | Providence College, RI (Big East) | Stony Brook University, NY (America East) | NCAA Division I | |
| 2/22/2020 | 1:30 PM | Madeira Beach | Field 3 | Columbia University, NY (Ivy) | University at Albany, NY (America East) | NCAA Division I | |
| 2/22/2020 | 3:00 PM | Legends Way Ballfields | Field 3 | PRACTICE (DIII) | Cabrini University, PA (AEC) | NCAA Division III | |
| 2/22/2020 | 3:45 PM | Legends Way Ballfields | Field 1 | Ave Maria University, FL (TSC) | Point Park University, PA (RSC) | NAIA | |
| 2/22/2020 | 4:00 PM | Legends Way Ballfields | Field 2 | PRACTICE (DIII) | Hanover College, IN (HCAC) | NCAA Division III | |
| 2/22/2020 | 4:00 PM | Madeira Beach | Field 1 | Cornell University, NY (Ivy) | Merrimack College, MA (NEC) | NCAA Division I | |
| 2/22/2020 | 4:00 PM | Madeira Beach | Field 2 | Colgate University, NY (Patriot) | University of South Dakota, SD (Summit) | NCAA Division I | |
| 2/22/2020 | 6:30 PM | Madeira Beach | Field 1 | Merrimack College, MA (NEC) | University at Albany, NY (America East) | NCAA Division I | |
| 2/22/2020 | 6:30 PM | Madeira Beach | Field 2 | University of South Dakota, SD (Summit) | Providence College, RI (Big East) | NCAA Division I | |
Sunday, February 23
| | | | | | | | |
| --- | --- | --- | --- | --- | --- | --- | --- |
| Date | Time | Venue | Field | Matchup | | Division | |
| 2/23/2020 | 9:00 AM | Madeira Beach | Field 1 | Manhattan College, NY (MAAC) | Cornell University, NY (Ivy) | NCAA Division I | |
| 2/23/2020 | 9:00 AM | Madeira Beach | Field 2 | University of South Dakota, SD (Summit) | Merrimack College, MA (NEC) | NCAA Division I | |
| 2/23/2020 | 9:00 AM | Madeira Beach | Field 3 | Stony Brook University, NY (America East) | Georgetown University, DC (Big East) | NCAA Division I | |
| 2/23/2020 | 11:30 AM | Madeira Beach | Field 1 | University at Albany, NY (America East) | Manhattan College, NY (MAAC) | NCAA Division I | |
| 2/23/2020 | 11:30 AM | Madeira Beach | Field 2 | Merrimack College, MA (NEC) | Providence College, RI (Big East) | NCAA Division I | |
| 2/23/2020 | 11:30 AM | Madeira Beach | Field 3 | Cornell University, NY (Ivy) | Stony Brook University, NY (America East) | NCAA Division I | |
| 2/23/2020 | 2:00 PM | Legends Way Ballfields | Field 1 | Florida National University, FL (Independent) | Point Park University, PA (RSC) | NAIA | |
| 2/23/2020 | 2:00 PM | Legends Way Ballfields | Field 2 | Hanover College, IN (HCAC) | Cabrini University, PA (AEC) | NCAA Division III | |
| 2/23/2020 | 2:00 PM | Legends Way Ballfields | Field 4 | Northern Vermont University-Johnson, VT (NAC) | Alma College, MI (MIAA) | NCAA Division III | |
| 2/23/2020 | 2:00 PM | Madeira Beach | Field 2 | Columbia University, NY (Ivy) | Colgate University, NY (Patriot) | NCAA Division I | |
| 2/23/2020 | 4:15 PM | Legends Way Ballfields | Field 1 | Point Park University, PA (RSC) | Florida National University, FL (Independent) | NAIA | |
| 2/23/2020 | 4:15 PM | Legends Way Ballfields | Field 2 | Cabrini University, PA (AEC) | Northern Vermont University-Johnson, VT (NAC) | NCAA Division III | |
| 2/23/2020 | 4:15 PM | Legends Way Ballfields | Field 4 | Alma College, MI (MIAA) | Hanover College, IN (HCAC) | NCAA Division III | |
---
Join The Conversation On Social
Follow us on Twitter @FloSoftball
Follow us on Instagram @FloSoftball
Like us on Facebook