2020 D9 Citrus Blossom
What To Watch For At The 2020 D9 Citrus Blossom
What To Watch For At The 2020 D9 Citrus Blossom
What To Watch For At The 2020 D9 Citrus Blossom
Feb 14, 2020
by Scott Schultz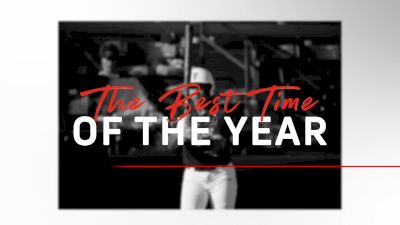 ESPN Wide World of Sports Complex in Kissimmee, Florida will play host to the 2020 Diamond 9 Citrus Blossom Tournament this weekend, with games starting Friday afternoon (2/14) and running through Sunday morning (2/16).
The field for the 2020 Citrus Blossom includes some of the finest mid-major programs in the country. Lehigh, Georgia Southern, Bethune Cookman, Charleston Southern, Appalachian State, and St. Joseph's will be taking to the field for what should be an exciting weekend on the diamond.
Lehigh
Lehigh finished its 2019 campaign with a 27-28 overall record, and an 11-7 record in the Patriot League. After reaching the Patriot League Tournament for the third consecutive season, the Mountain Hawks fell to league rival Boston University for the second straight year.
For the second year in a row, the Mountain Hawks were picked to finish second in the Patriot League in the league's preseason poll. Senior Mary-Hannah Smith was named the league's Preseason Player of the Year and was joined on the preseason all-league team by sophomore Jaelynn Chesson and senior Parker Boyd.
Smith was a first-team All-Patriot League selection in 2019 after leading the league in hits with 67 and ranking third with a .368 batting average. In 159 games with the Mountain Hawks, Smith has blasted 10 career home runs along with 88 RBIs. Boyd was an All-Patriot League honoree in 2018 as a sophomore and is coming off a 2019 season leading Lehigh within all pitching categories, striking out 137 batters in 152.2 innings and a career record of 34-29. Chesson was named first-team All-Patriot League after her freshman season in which she led the Mountain Hawks with 17 doubles, six home runs, and 35 RBIs. She ranked fourth in the league with a .359 batting average.
Georgia Southern
The Eagles return a lineup led by 2020 Preseason All-Sun Belt Conference honoree, centerfielder Mekhia Freeman. The senior hit at a .325 clip during her junior campaign and her career .326 average is the fifth-best in Georgia Southern history. Along with Freeman, a high-powered group of seniors return for head coach Kim Dean, including outfielders Shayla Smith and Ellington Day, infielder Alia Booth and catcher Sydney Horton.
Dean, now in her third season at Georgia Southern, expects the Eagles to make noise in the always rigorous Sun Belt Conference title this season.
"I think our overall production is going to go up," Dean said. "I won't go as far as to say that we'll break the home run record again, but it wouldn't surprise me if we did. It's just not our main focus this year. We're looking for consistency in our lineup, which I think is going to be more powerful this year."
Three juniors - pitcher Rylee Waldrep, catcher Allyssah Mullis, and East Georgia State transfer pitcher Harlee Rewiss - round out the upperclass representation on the Eagles roster. In the circle, the Eagles have four pitchers who saw significant action last season. Along with Waldrep, sophomores Shelby Barfield, Jess Mazu, and Ashleigh Morton will share the workload while freshmen Aaliya Garcia and Kyleigh Richardson, and Rewis round out Dean's staff.
Bethune Cookman
Bethune Cookman was picked to finish first in the Mid-Eastern Athletic Conference during the league's preseason coaches' poll, while seniors Jacki Smith, Kaiya Epps-Lee and Sasha Killings were all named to the MEAC Preseason All-Conference Team.
Smith was hitting at a team-best .333 clip when the shortstop had her 2019 season cut short by an injury. Epps-Lee hit .278 with a pair of home runs and 33 RBIs and Killings hit .235 and led the Wildcat offense with 33 RBIs. Killings was also tabbed as the MEAC Tournament Outstanding Player.
Charleston Southern
Charleston Southern returns three players from last season's Big South All-Conference team and was picked to finish sixth overall in the recent conference poll.
Pitcher Holly Clark, outfielder Rhiana Hubbard and shortstop Brooklynn Brewington headline the Buccaneers roster while adding a pair of transfers and four freshmen. Also returning will be 2017 and 2018 All-Big South catcher Mallory Kasinger after a redshirt season in 2019 due to injury.
Appalachian State
With a 31-25 record in 2019, the Appalachian State softball team matched the win total set by the 2013 Southern Conference title winners and earned its first Sun Belt Tournament berth as the league's No. 5 seed. The Mountaineers return a solid group as well as eight newcomers to their roster.
Among those returning are four pitchers; seniors Kenzie Longanecker, Sydney Holland and Maddie Siemer, along with sophomore Taylor Nichols. The addition of freshman transfer Camryn Brazile will bring a wide variety of strengths to head coach Shelly Hoerner's staff.
"All five complement each other very well," Hoerner said. "They work very well together and we've discussed working as a staff. I think that's important with the strength of schedule we play, as well as playing in the Sun Belt. Seeing hitters so many times, we've got to make sure we are mixing things up."
At the plate, senior third baseman Keri White was named to the All-Sun Belt Second Team last season. In the leadoff spot, White hit at a .347 clip alongside a .474 slugging percentage while leading the Mountaineers in seven hitting categories. She held a team-best in runs scored with 38, hits with 66, 11 doubles, two triples, 90 total bases, 13 stolen bases and 190 at-bats.
"Keri has been a starter for three years and is our leading hitter. She has done a great job and continues to anchor our infield," Hoerner said.
Behind the plate, junior Baylee Morton threw out 13 runners last season, which was good for second in the Sun Belt and ended the season ranked second on the team with eight doubles. She also set a new App State record for home runs in a game against UT Arlington launching three over the fence.
St. Joseph's
St. Joseph's finished its 2019 regular season with a 28-25 overall record, including 13-10 in the Atlantic 10 Conference, and finished with its first winning season since 2015.
The 2019 Hawks exceeded expectations for last season, earning the fifth seed in the Atlantic 10 Championship and advancing to the tournament the semifinals before falling to the top seed Fordham.