2020 THE Spring Games
Get To Know Callie Nunes
Get To Know Callie Nunes
Let's get to know Callie Nunes, the junior stand-out pitcher from Concordia University Irvine.
Feb 18, 2020
by Cori Kennedy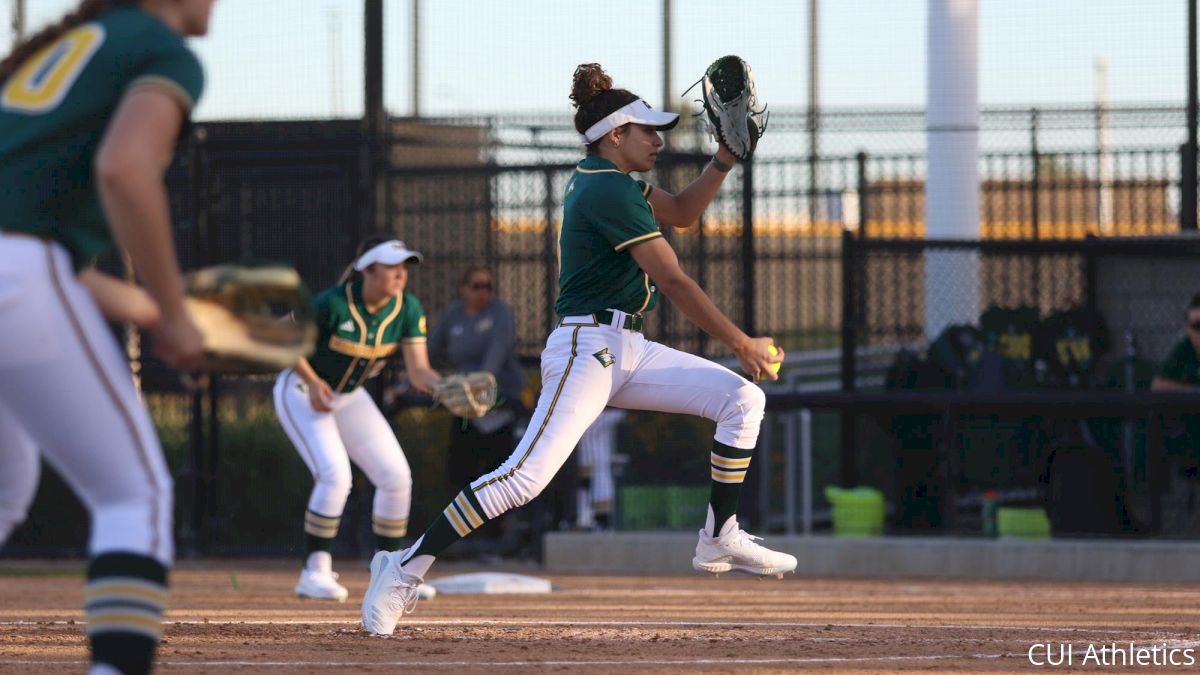 Unlock this article, live events, and more with a subscription!
Get Started
Already a subscriber? Log In
In The Circle
Callie Nunes enters her Junior season for Concordia University Irvine, where she continues to make a name for herself. The 2x All-American was selected as an NFCA/Schutt Sports Top 10 Finalist for National Pitcher of the Year during her 2019 campaign. After just 2 seasons with the Eagles, she's already adding her name CUI program history. She's currently ranked third in CUI's softball program in career shutouts (22) and fourth in strikeouts (555). She also enters the year tied for most career saves (8) in team history.
Let's get to know a little more about Nunes outside the circle.
---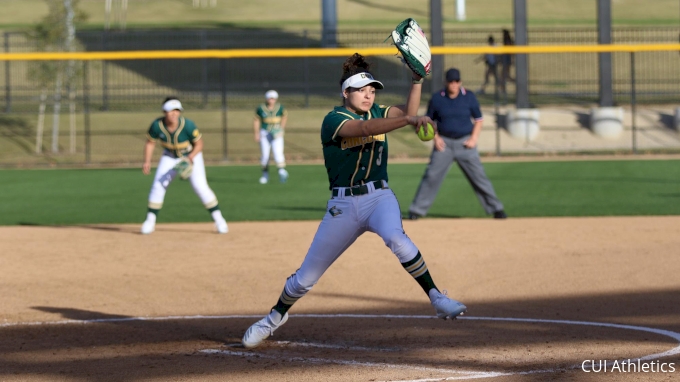 At what age did you start playing softball? Why did you start playing?
"I started playing when I was 6, pitching when I was 7. I originally started playing because my sister (who is 6 years older than me) was already playing, but it turned into a passion that I wanted to continue working on."
Did you grow up playing more sports than just softball? If so, what sports were you involved in?
"I also played volleyball and basketball"
What influenced you to pick Concordia Irvine to further your education and softball career?
"First and foremost, I chose the school for the small class sizes and great Communications/Debate programs, but coming in a very close second were the coaches — what you see is what you get. They are honest, blunt, dependable, etc."
What are you studying at Concordia Irvine? Why did you choose your major?
"My major is Communications to further my studying and career in journalism."
What's your dream job? Why?
"Investigative journalism in a political field. I love politics and I believe it is the responsibility of the media to bring the truth and news to the people. I want to inform society and expose those who are being dishonest."
What's your most memorable softball moment?
"My favorite so far is from last year when we had Megan Massa hit a walk-off home run, which was followed up the next game by a walk-off by stealing home by Lauren Lopez."
What are your hobbies outside of softball?
"I love to read and write, hike, and be outside in any capacity. I grew up on a farm, so being outside has always been where I spent the vast majority of my time."
Who is your biggest inspiration?
"My dad and Ronald Reagan."
Do you have any superstitions before you play? If so, what are they?
"Not any superstitions, but I do like to take a nap before I play to get me calm and ready for the game."
What's your favorite quote? Any that inspire you?
"Trust, but verify" — Ronald Reagan.
What's a fun fact that many people don't know about you?
"I'm half deaf, and the military has always been a career goal of mine."
Do you have any favorite TV shows? If so, what are they?
"I don't watch much TV, but if I had to choose a favorite, I would say All in the Family."
What's your favorite sports movie?
"Coach Carter."
---
Join the conversation!
If you believe there are any other DII & DIII athletes or stories that deserve the spotlight, let Cori Kennedy know!
Email: corcorkennedy@gmail.com
Instagram | Twitter | Facebook