2020 Baylor Invitational
Texas State Softball Splits At The Baylor Invitational
Texas State Softball Splits At The Baylor Invitational
The Texas State softball tops Minnesota and drops Illinois splitting games at the Baylor Invitational.
Feb 22, 2020
by FloSoftball Staff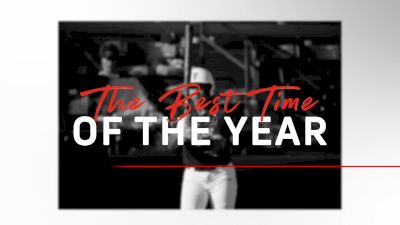 WACO, Texas - The Texas State softball team (8-3) used some aggressive baserunning to defeat No. 17/15 Minnesota before falling 1-0 in a pitcher's duel against Illinois on the first day of the Baylor Invitational Friday.
The Bobcats won a 3-2 decision against Minnesota when Texas State scored twice in the second inning and added another run in the third inning.
Texas State's lone loss of the day came after Illinois scored the lone run in the game with a solo home run by catcher Bella Loya.

GAME 1
Texas State scored its first two runs in the second inning. Hailee MacKay reached on an error, and a pinch-runner, Molly Damiani, advanced to second on a passed ball. ArieAnn Bell hit a double to center field, scoring Damiani for a 1-0 lead. After Bell advanced to third on a groundout, Teri McCann hit an RBI-single to center field for the second run.
The Bobcats increased their lead to 3-0 in the third inning when Christiana McDowell reached first base on a walk. She advanced on a sacrifice bunt by Sara Vanderford and scored on a sacrifice squeeze bunt by MacKay.
Minnesota scored its first run in the bottom of the third inning when MaKenna Partain hit a solo home run to right-center.
The Golden Gophers scored the final run with two outs in the bottom of the seventh inning when Carlie Brandt hit a double to right-center and came home on a single by Natalie Denhartog.
Meagan King (3-1) picked up her third win of the season for the Bobcats after giving up one run with two strikeouts in four innings. Tori McCann recorded her first save after pitching the final three innings.

GAME 2
The Bobcats couldn't get their bats on track in the second game as Hailey MacKay had Texas State's lone hit with a single to third base in the second inning.
Loya hit her home run to left field for the game's only run in the top of the second inning.
Illinois starter Addy Jarvis pitched 6.1 innings and gave up the lone hit while striking out 11 hitters. Sydney Sickels came in to get the final two outs.
Bobcat starter Dalilah Barrera (3-1) took the loss after surrendering the solo home run in 4.1 innings. Tori McCann came in the fifth inning and didn't allow a run in the final 2.2 innings.