2020 LSU Softball
Loyalty and Consistency Keys To Success For LSU Softball
Loyalty and Consistency Keys To Success For LSU Softball
How LSU Head Coach Beth Torina and assistants Howard Dobson and Lindsay Leftwich became one of the best coaching trios in Division I.
Feb 25, 2020
by Stephen Kerr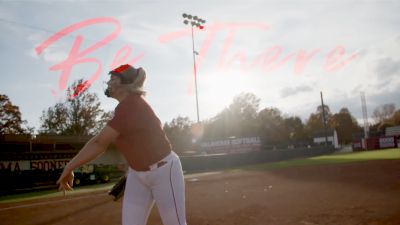 Unlock this article, live events, and more with a subscription!
Get Started
Already a subscriber? Log In
Prior to the start of the 2020 season, the LSU Tigers were picked to finish third in the SEC Coaches poll behind Alabama and Tennessee. They opened the season ranked 11th in both the ESPN/USA Softball poll and USA Today/NFCA DI Coaches poll.
It's a familiar position for head coach Beth Torina and her staff. In eight previous seasons, Torina has guided the Tigers to 50 wins twice and four Women's College World Series appearances, including one in her first season. The program has spent most of the last five years ranked in the top 10, which leads the SEC. Since 2014, they've been in the top 25 every week of every season.
Such consistent success isn't easy to attain, particularly in a tough conference like the SEC. Torina doesn't shy away from playing a competitive nonconference schedule, either. The program has been in the top 10 in strength of schedule every year of her tenure.
"Our kids come to LSU to be challenged," said Torina, who pitched for the University of Florida's 1998 SEC regular-season championship squad and is tied for fourth in school career victories with 60. "While playing that schedule requires that we take some lumps here and there, our kids are battle-tested and better for it, and perform better later in the year."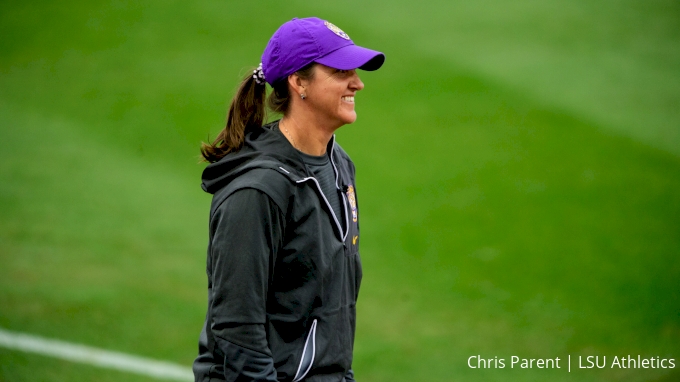 But the dynamics of a great team go beyond assembling elite talent. When she accepted the Tigers' head coaching position after spending three seasons with the NPF's Pride and four at Florida International, Torina wanted a coaching staff that would be loyal both to her and the entire program. She chose Howard Dobson, who spent four seasons as Southern Miss's head coach and five with Oklahoma as an assistant. Lindsay Leftwich, who spent four seasons as an assistant under Torina at FIU, followed her to Baton Rouge. Sandra Simmons, who played under Torina for the Tigers from 2013-16, has been a volunteer assistant since 2018. Dobson is the hitting coach, while Leftwich assists with hitting, defense, recruiting, video scouting, and camps.
"The way (the staff) has continued to take the players that we have and get the most out of them is the key," Torina said. "We can all disagree about softball fundamentals, and we can all talk it out, get on the same page. But finding somebody who can back you, support you, and see you through the highs and lows is important."
Torina, who oversees the pitching staff, credits her father, Steve Dieter, with teaching her the importance of a strong work ethic. Her high school coach, Dianne Davidson, taught her pitching mechanics. Torina models her philosophies about pitching after Kyla Hall Holas, her former pitching coach at Florida.
"One of the biggest lessons (I've learned) is that you have to keep growing, changing, and finding new ways to do things all the time. The other lesson I've learned is there's no player or moment bigger than the culture and standards of your program. We have to try and operate with integrity all the time, and hold our program to the highest standard, no matter what that requires."
- Beth Torina, LSU
Under Dobson's leadership, the Tigers offense has set 14 individual single-season records, eight individual career records, and 13 offensive season records. In 2019, the team batted .303, 43 points higher than the previous year, and broke the single-season record for homers as a team with 74.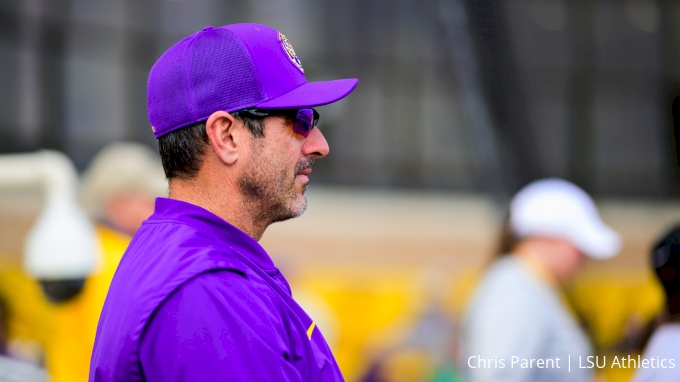 To Dobson, a former outfielder at McNeese State, great hitters possess more than just a fundamentally sound swing.
"The really good ones who stand out have a good work ethic, and never think they know it all," Dobson said. "They're always wanting to try and get better every day. The other part of it is they're able to adapt to different pitchers and how they're throwing."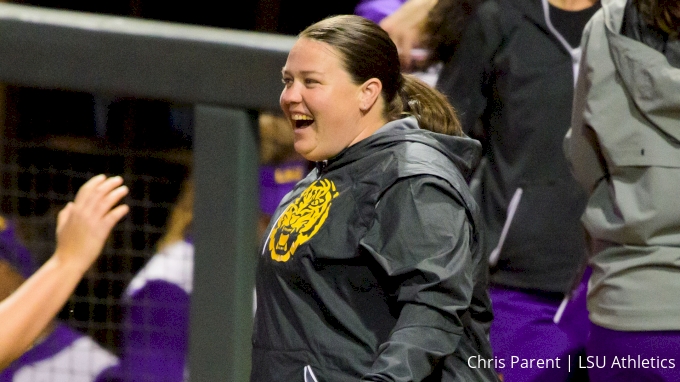 Leftwich, a former catcher at Northwestern State who turned to coaching after back problems ended her playing career, relishes the versatility her current position offers. Recruiting talented players is certainly important, but Leftwich looks for more than a player's physical ability.
"We want to know that they fit with our family. We spend a lot of time trying to know not just the people that are directly interested in our success, we try and talk to their (educators and coaches) to get to know who they are and what their internal makeup is."
- Lindsay Leftwich
To that end, Torina expects her players to go beyond their commitment on the playing field, visiting schools and hospitals in the Baton Rouge area. The program's "Strikeout Ovarian Cancer" walk is an event that is close to Torina's heart. Her mother, Betty Dieter, is an ovarian cancer survivor. The school wears teal jerseys to celebrate cancer survivors.
More Than A Color #GeauxTeal pic.twitter.com/On9WjPabCl

— LSU Softball (@LSUsoftball) October 20, 2019
"It has truly changed me and how I do things because everywhere I go, I hear stories about women who have battled this disease," Torina said. "It's a big goal of mine to spread awareness and help save lives."
Every summer, Torina gathers her staff together and spends a couple of weeks creating a theme and assessing each team's personality for the coming season. This year's theme is "Take the Lead", which follows a racing concept and teaches players the importance of being first in everything from saying hello to arriving at the ballpark.
"A large part of this team is very blue-collar," Torina said of her 2020 squad. "They like to work. There's a lot of young players that are big contributors. We have a great group of seniors that is helping them understand what the culture and standards are every day."
The Tigers returned 16 players from last season's squad, which went 43-19 and appeared in the NCAA Tournament for the 21st time in school history. Through 14 games this season, they're 13-1 and continue their top-10 ranking in both polls. The pitching staff has thrown nine shutouts and tossed the first combined no-hitter featuring three pitchers in program history. Senior Maribeth Gorsuch pitched the team's first-ever seven-inning perfect game, striking out 16 and throwing 21 consecutive first-pitch strikes.
HISTORY MADE! pic.twitter.com/LWWeqclzSv

— LSU Softball (@LSUsoftball) February 23, 2020
Infielder Taylor Pleasants leads the team with a .500 batting average and 1.441 OPS. The Tigers have scored a total of 93 runs or 6.64 per game. A 20-4 rout of Sam Houston State was LSU's highest run total in the new Tiger Park.
Torina picked up her 500th career victory in a 12-0 no-hitter against Sam Houston State during the Purple and Gold Classic. Following the game, a video featuring messages from former players was shown on the big screen at Tiger Park. Her three daughters - Taryn, Tatum, and Tenley - paraded around the infield, each carrying a digit commemorating her achievement.
A leader who inspires young women every single day.@BethTorina is one of a kind #GeauxTigers pic.twitter.com/bNoLx25X2A

— LSU Softball (@LSUsoftball) February 22, 2020
But each season is a marathon, not a sprint. No one understands this better than Dobson.
"The ultimate goal is always to get to the World Series," he said. "This team's very capable of doing that, they have the talent to do it. But a lot of things play into that. You've got to stay healthy. You've got to get lucky sometimes, have some balls go your way. Sometimes, you've got to make your own luck, stay consistent in what you do, and trust the process."