NCAA
Diane Ninemire Steps Down As Cal Softball Head Coach
Diane Ninemire Steps Down As Cal Softball Head Coach
32-year Cal softball head coach Diane Ninemire steps down due to health concerns .
Mar 4, 2020
by FloSoftball Staff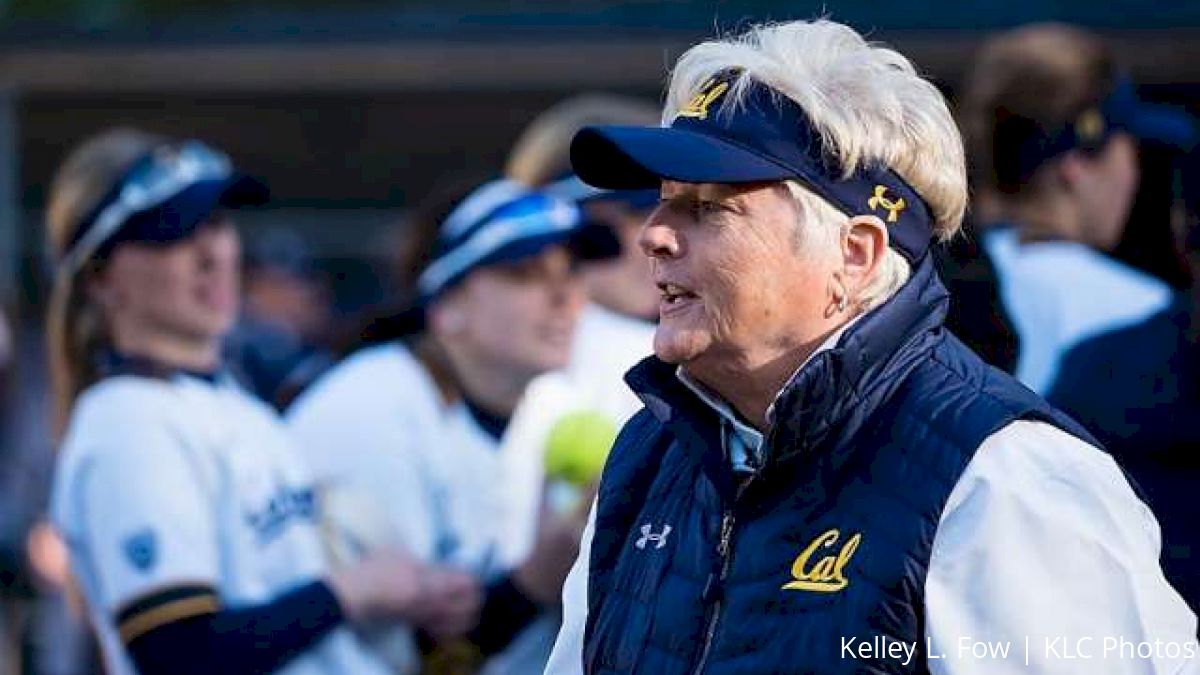 BERKELEY – Diane Ninemire, Cal's Hall of Fame softball coach who has guided Cal to a national championship and a dozen trips to the Women's College World Series in 32 years at the helm, announced Tuesday that she is stepping down immediately from her position due to health reasons.
"I've loved this job from my first day at Cal," Ninemire said. "I'm stepping down because of health reasons that are preventing me from being able to do the job at the level I feel our program and student-athletes deserve. I'm going to take time now to work on things that I need to do for my personal well-being.
"My love for this program will never cease," Ninemire added. "And I hope that I'll be able to come and support the Bears as frequently as I can. We're looking forward to having a new facility just around the horizon, which will usher in a new era for Cal softball. I think that the program has a very bright future, and I want the very best for Cal and its softball program."
Associate head coach Tammy Lohmann, now in her 15th year as a member of the Golden Bear staff, will serve as interim head coach for the remainder of the season. A national search for Ninemire's replacement will begin later this spring.
"I'd like to thank Diane for all that she has done in service to our student-athletes, our department and our University over the last 37 years, including the past 32 as our head softball coach," Director of Athletics Jim Knowlton said. "She has won more games than any coach in any sport in our history, led the softball team to the first NCAA women's team championship ever at Cal and was most deservedly inducted into our Cal Hall of Fame this past fall. We hope that she is able to devote the time she needs to improve her health for the long term. Diane leaves a wonderful legacy at Cal and we look forward to building upon it in the future."
Since her first year in the dugout as head coach in 1988, Ninemire has compiled a 1,355-687-1 record – more wins than any other coach in school history. A two-time National Coach of the Year and four-time Conference Coach of the Year, she mentored 20 All-Americans, 100 all-region performers, and 166 All-Pac-12 selections. In addition, four student-athletes have earned CoSIDA Academic All-America honors and 73 have been named to the Pac-12 All-Academic team.
From 1999-2005, Ninemire led Cal to seven consecutive trips to the Women's College World Series (WCWS). Included in the run was national title in 2002 – the first NCAA women's team championship at Cal. The Bears' most recently returned to Oklahoma City in 2011 and '12. Overall, Cal made 30 postseason appearances under Ninemire.
Ninemire took Cal to the NCAA Tournament during each of her first 26 seasons in Berkeley and made the WCWS for the first time in 1992 when the Bears tied for fifth. Cal also tied for fifth place in 1996 before its streak of seven straight trips, which featured runner-up finishes in 2003 and '04 and a tie for third in 1999. In addition, the Bears tied for fifth in 2011 and tied for third in 2012.
Cal won a school-record 58 games during the 2012 campaign, finishing 58-7 overall and capturing the Pac-12 title. The Bears won at least 50 games five other times during Ninemire's tenure.
Ninemire was inducted into the Cal Athletic Hall of Fame in the fall of 2019, joining eight of her former players who have been enshrined, including U.S. Olympians Michele Granger (1996, gold medal), Gillian Boxx (1996, gold medal), Vicky Galindo (2008, silver medal). Valerie Arioto, a 2012 graduate, is a member of the current Olympic team set to compete in the 2020 Games. Five additional Bears played in the Olympics for other countries, and Ninemire served as an assistant coach for Greece at the 2004 Athens Games.
In the summer of 2018, Cal announced that it plans to construct a new softball facility as part of the athletic department and University's commitment to support student-athletes in all of their educational activities.
Ninemire began her coaching career as Texas Woman's University in Denton, Texas, in 1980, and joined the Cal staff in 1983 as an assistant coach under Donna Terry before assuming the reins to the program in 1988.
Ninemire began her collegiate playing career at Midland Lutheran College (Fremont, Neb.), leading the team to a state championship as a freshman. After one season, she transferred to Nebraska-Omaha, where she played on both the softball and basketball teams for three years. A shortstop and left fielder, Ninemire helped UNO win the 1978 championship and make three appearances in the College World Series.
Ninemire graduated from UNO in 1980 and completed her master's degree in physical education at TWU in 1987.
Cal Athletics plans to honor Ninemire with a special celebration to recognize all she has accomplished as a Golden Bear head coach. Details will be announced as a later date.