2020 THE Spring Games
Get To Know North Georgia Ace Kylee Smith
Get To Know North Georgia Ace Kylee Smith
Kylee Smith is one of the most decorated pitchers in all of Divison II softball. Let's get to know her a little better off of the softball diamond!
Mar 9, 2020
by Cori Kennedy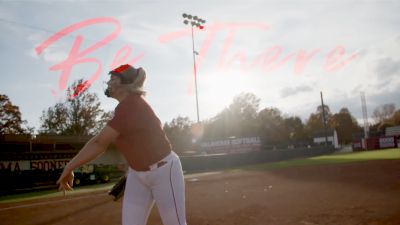 Unlock this article, live events, and more with a subscription!
Get Started
Already a subscriber? Log In
On The Mound
Kylee Smith is one of the most decorated pitchers in all of Divison II softball. Smith enters her senior season at North Georgia and is definitely a player to keep your eye on. She may only be 5-feet-2 tall, but the 3x 1st Team All-American packs a punch.
Not only is she a 3x All-American but, has been nominated three years in a row as Schutt Sports / NFCA Division II Player of the Year. She happened to win the award during her sophomore year in 2018. She also helped lead North Georgia to the World Series in 2018. She has also surpassed the 1,000 strikeout milestone.
Let's get to know Smith a little bit more off the diamond!
---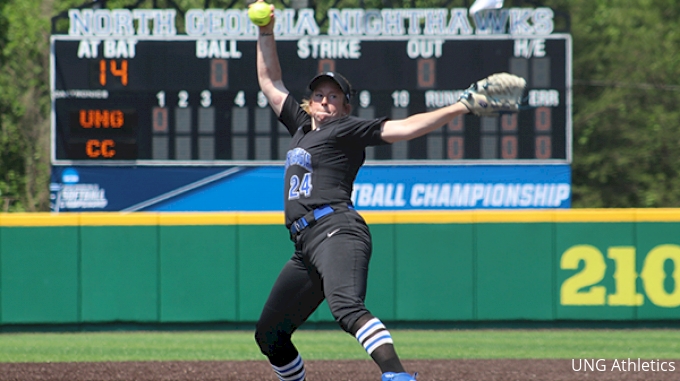 At what age did you start playing softball? Why did you start playing?
I started playing softball when I was 4 years old because my parents got me into the sport because they met when they played slow-pitch together.
Did you grow up playing more sports than just softball? If so, what sports were you involved in?
I grew up play softball, basketball, and gymnastics.
What influenced you to pick North Georgia to further your education and softball career?
Coach Davenport was the main reason I chose to go to North Georgia. After meeting him and seeing how he runs the softball program as well as how he treats his players, it was a no brainer to come and play for him at North Georgia."
What are you studying at North Georgia? Why did you choose your major?
I am studying International Affairs with a concentration in European civilization. I chose this major because I have always loved traveling and being able to see what the world has to offer and how each country and its culture impacts the international arena.
Our @kylee_smith3 in
Paris, France ?? this summer study-abroad.

...she struck both of these individuals out too -
..."looking" of course!#STUDENT-athlete pic.twitter.com/81XzHqGzAQ

— UNG Softball (@UNGSoftball) July 17, 2019
What's your ideal dream job? Why?
I would love to work abroad, specifically in Europe, either in foreign service or intelligence.
What's your most memorable softball moment?
My most memorable softball memory as a team would be when North Georgia went to the World Series during my sophomore year. My personal most memorable softball moment would be reaching my 1,000 career collegiate strikeout.
What are your hobbies outside of softball?
I love to travel and just experience everything life has to offer.
Who is your biggest inspiration?
My brother, Josh. He has battled type 1 diabetes since he was 3-years old and he shows me that you can overcome anything that life throws at you if you have the love and support of your family right there with you every step of the way.
Do you have any superstitions before you play? If so, what are they?
Yes, I do. The day before a game, I am very superstitious and I always have to do the exact same pregame bullpen. On game day, I always have to give my catcher a hug before I start throwing and I always stop and say hey to my mom when she gets to the field and walks over to the bullpen.
Do you have a favorite professional athlete? If you do, why are they your favorite?
Not really. I enjoy watching most sports so it's hard to pick which athlete is my favorite.
What's your favorite quote? Any that inspire you?
"Service to others is the rent you pay for your room here on Earth."
What's a fun fact that many people don't know about you?
I can wiggle my ears.
Do you have any favorite TV shows? If so, what are they?
Game of Thrones
What's your favorite sports movie?
Miracle is my absolute favorite sports movie but A League of their Own will always be a classic.
---
Join The Conversation On Social
Follow us on Twitter @FloSoftball
Follow us on Instagram @FloSoftball
Like us on Facebook