2020 THE Spring Games
March 9-15, 2020: FloSoftball College Softball Weekly Viewing Guide
March 9-15, 2020: FloSoftball College Softball Weekly Viewing Guide
March 9-15, 2020 FloSoftball college softball weekly viewing guide features Augustana Univ., Michigan, Indianapolis, Penn State, Nebraska, Kean, and more.
Mar 9, 2020
by Chez Sievers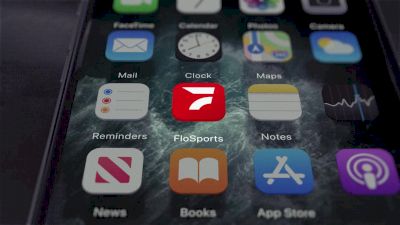 Over 800 college softball games will be streamed live on FloSoftball March 9-15 covering Division I, II, III, NAIA, NJCAA. FloSoftball is the only place to watch top 25 teams in every division.
Be there.
---
How to Watch
Streaming: Yearly PRO access is to ALL FloSports sites.
3/14 Bowling Green vs Illinois
3/14 Ball State vs Michigan Game 1
3/14 Northern Colorado vs Nebraska
3/14 Ball State vs Michigan Game 2
3/15 Northern Colorado vs Nebraska
3/15 Bowling Green vs Illinois
Get The Apps: Now Available on Roku, Fire TV, Apple TV 4, iOS, and Android
---
Monday, March 9
| | | | | | | |
| --- | --- | --- | --- | --- | --- | --- |
| Date | Time (ET) | Location | No. | Matchup | | Division |
| 3/9/20 | 9:00 AM | Fortune Road | Field 1 | Lawrence Technological University, MI (WHAC) | University of Saint Francis, IN (Crossroads) | NAIA |
| 3/9/20 | 9:00 AM | Fortune Road | Field 2 | St. Ambrose University, IA (CCAC) | Hannibal-LaGrange University, MO (AMC) | NAIA |
| 3/9/20 | 9:00 AM | Hancock Recreational Complex | Field 1 | Geneva College, PA (PAC) | Webster University, MO (SLIAC) | NCAA Division III |
| 3/9/20 | 9:00 AM | Hancock Recreational Complex | Field 2 | Concordia University Chicago, IL (NACC) | Ursinus College, PA (Centennial) | NCAA Division III |
| 3/9/20 | 9:00 AM | Hancock Recreational Complex | Field 3 | Lakeland University, WI (NACC) | Monmouth College, IL (Midwest) | NCAA Division III |
| 3/9/20 | 9:00 AM | Legends Way Ballfields | Field 1 | Ohio Wesleyan University, OH (NCAC) | Rhodes College, TN (SAA) | NCAA Division III |
| 3/9/20 | 9:00 AM | Legends Way Ballfields | Field 2 | North Central University, MN (UMAC) | Washington College, MD (Centennial) | NCAA Division III |
| 3/9/20 | 9:00 AM | Legends Way Ballfields | Field 3 | Wisconsin Lutheran College, WI (NACC) | University of Northwestern-St Paul, MN (UMAC) | NCAA Division III |
| 3/9/20 | 9:00 AM | Minneola Athletic Complex | Field 1 | Case Western Reserve University, OH (UAA) | Heidelberg University, OH (OAC) | NCAA Division III |
| 3/9/20 | 9:15 AM | Fortune Road | Field 3 | Lourdes University, OH (WHAC) | St. Xavier University, IL (CCAC) | NAIA |
| 3/9/20 | 9:15 AM | Fortune Road | Field 4 | Fisher College, MA (NIAC) | Florida National University, FL (Independent) | NAIA |
| 3/9/20 | 9:15 AM | Hancock Recreational Complex | Field 4 | Wheaton College, IL (CCIW) | Becker College, MA (NECC) | NCAA Division III |
| 3/9/20 | 9:15 AM | Hancock Recreational Complex | Field 5 | University of Pittsburgh-Greensburg, PA (AMCC) | Hood College, MD (MAC) | NCAA Division III |
| 3/9/20 | 9:15 AM | Legends Way Ballfields | Field 4 | Wittenberg University, OH (NCAC) | Defiance College, OH (HCAC) | NCAA Division III |
| 3/9/20 | 9:15 AM | Legends Way Ballfields | Field 5 | UMASS-Dartmouth, MA (LEC) | Millikin University, IL (CCIW) | NCAA Division III |
| 3/9/20 | 9:15 AM | Minneola Athletic Complex | Field 2 | Bethany College, WV (PAC) | Husson University, ME (NAC) | NCAA Division III |
| 3/9/20 | 10:00 AM | Auburndale Softball Complex | Field 1 | West Chester University, PA (PSAC) | Post University, CT (CACC) | NCAA Division II |
| 3/9/20 | 10:00 AM | Auburndale Softball Complex | Field 2 | University of Pittsburgh-Johnstown, PA (PSAC) | Stonehill College, MA (NE10) | NCAA Division II |
| 3/9/20 | 10:00 AM | Auburndale Softball Complex | Field 3 | St. Thomas Aquinas College, NY (ECC) | American International College, MA (NE10) | NCAA Division II |
| 3/9/20 | 10:00 AM | DiamondPlex | Field A | Slippery Rock University, PA (PSAC) | Assumption College, MA (NE10) | NCAA Division II |
| 3/9/20 | 10:00 AM | DiamondPlex | Field B | University of Bridgeport, CT (ECC) | Indiana University of Pennsylvania, PA (PSAC) | NCAA Division II |
| 3/9/20 | 10:00 AM | DiamondPlex | Field C | Dominican College, NY (CACC) | Bentley University, MA (NE10) | NCAA Division II |
| 3/9/20 | 10:00 AM | Sleepy Hollow Sports Complex | Field 1 | Marywood University, PA (AEC) | St. Mary's College, IN (MIAA) | NCAA Division III |
| 3/9/20 | 10:00 AM | Sleepy Hollow Sports Complex | Field 2 | The College of St. Scholastica, MN (UMAC) | Wentworth Institute of Technology, MA (CCC) | NCAA Division III |
| 3/9/20 | 10:15 AM | Auburndale Softball Complex | Field 4 | Ashland University, OH (GLIAC) | Malone University, OH (GMAC) | NCAA Division II |
| 3/9/20 | 10:15 AM | Auburndale Softball Complex | Field 5 | Lewis University, IL (GLVC) | Bemidji State University, MN (NSIC) | NCAA Division II |
| 3/9/20 | 10:15 AM | DiamondPlex | Field D | Glenville State College, WV (MEC) | Southwest Minnesota State University, MN (NSIC) | NCAA Division II |
| 3/9/20 | 10:15 AM | DiamondPlex | Field E | Lake Erie College, OH (GMAC) | Quincy University, IL (GLVC) | NCAA Division II |
| 3/9/20 | 10:15 AM | Sleepy Hollow Sports Complex | Field 3 | The Catholic University of America, DC (Landmark) | Skidmore College, NY (Liberty) | NCAA Division III |
| 3/9/20 | 10:15 AM | Sleepy Hollow Sports Complex | Field 4 | Susquehanna University, PA (Landmark) | Ithaca College, NY (Liberty) | NCAA Division III |
| 3/9/20 | 10:30 AM | Sleepy Hollow Sports Complex | Field 5 | Simmons University, MA (GNAC) | Nebraska Weleyan University, NE (ARC) | NCAA Division III |
| 3/9/20 | 10:30 AM | Sleepy Hollow Sports Complex | Field 6 | Penn State University-Altoona, PA (AMCC) | Gordon College, MA (CCC) | NCAA Division III |
| 3/9/20 | 11:15 AM | Fortune Road | Field 1 | Missouri Baptist University, MO (AMC) | Lawrence Technological University, MI (WHAC) | NAIA |
| 3/9/20 | 11:15 AM | Fortune Road | Field 2 | University of Saint Francis, IN (Crossroads) | St. Ambrose University, IA (CCAC) | NAIA |
| 3/9/20 | 11:15 AM | Hancock Recreational Complex | Field 1 | Ursinus College, PA (Centennial) | Geneva College, PA (PAC) | NCAA Division III |
| 3/9/20 | 11:15 AM | Hancock Recreational Complex | Field 2 | Monmouth College, IL (Midwest) | Concordia University Chicago, IL (NACC) | NCAA Division III |
| 3/9/20 | 11:15 AM | Hancock Recreational Complex | Field 3 | University of Dubuque, IA (ARC) | Lakeland University, WI (NACC) | NCAA Division III |
| 3/9/20 | 11:15 AM | Legends Way Ballfields | Field 1 | Marietta College, OH (OAC) | Ohio Wesleyan University, OH (NCAC) | NCAA Division III |
| 3/9/20 | 11:15 AM | Legends Way Ballfields | Field 2 | Montclair State University, NJ (NJAC) | Wheaton College, MA (NEWMAC) | NCAA Division III |
| 3/9/20 | 11:15 AM | Legends Way Ballfields | Field 3 | Lake Forest College, IL (Midwest) | Wisconsin Lutheran College, WI (NACC) | NCAA Division III |
| 3/9/20 | 11:15 AM | Minneola Athletic Complex | Field 1 | Haverford College, PA (Centennial) | Case Western Reserve University, OH (UAA) | NCAA Division III |
| 3/9/20 | 11:30 AM | Fortune Road | Field 3 | Carlow University, PA (RSC) | Lourdes University, OH (WHAC) | NAIA |
| 3/9/20 | 11:30 AM | Fortune Road | Field 4 | Florida National University, FL (Independent) | Fisher College, MA (NIAC) | NAIA |
| 3/9/20 | 11:30 AM | Hancock Recreational Complex | Field 4 | Bates College, ME (NESCAC) | Carthage College, WI (CCIW) | NCAA Division III |
| 3/9/20 | 11:30 AM | Hancock Recreational Complex | Field 5 | Webster University, MO (SLIAC) | Wheaton College, IL (CCIW) | NCAA Division III |
| 3/9/20 | 11:30 AM | Legends Way Ballfields | Field 4 | Washington and Jefferson College, PA (PAC) | Wittenberg University, OH (NCAC) | NCAA Division III |
| 3/9/20 | 11:30 AM | Legends Way Ballfields | Field 5 | University of Northwestern-St Paul, MN (UMAC) | Bridgewater State University, MA (MASCAC) | NCAA Division III |
| 3/9/20 | 11:30 AM | Minneola Athletic Complex | Field 2 | Heidelberg University, OH (OAC) | Beloit College, WI (Midwest) | NCAA Division III |
| 3/9/20 | 12:15 PM | Auburndale Softball Complex | Field 1 | American International College, MA (NE10) | West Chester University, PA (PSAC) | NCAA Division II |
| 3/9/20 | 12:15 PM | Auburndale Softball Complex | Field 2 | Post University, CT (CACC) | University of Pittsburgh-Johnstown, PA (PSAC) | NCAA Division II |
| 3/9/20 | 12:15 PM | Auburndale Softball Complex | Field 3 | Stonehill College, MA (NE10) | St. Thomas Aquinas College, NY (ECC) | NCAA Division II |
| 3/9/20 | 12:15 PM | DiamondPlex | Field A | Bentley University, MA (NE10) | Slippery Rock University, PA (PSAC) | NCAA Division II |
| 3/9/20 | 12:15 PM | DiamondPlex | Field B | Assumption College, MA (NE10) | University of Bridgeport, CT (ECC) | NCAA Division II |
| 3/9/20 | 12:15 PM | DiamondPlex | Field C | Indiana University of Pennsylvania, PA (PSAC) | Dominican College, NY (CACC) | NCAA Division II |
| 3/9/20 | 12:15 PM | Sleepy Hollow Sports Complex | Field 1 | Wentworth Institute of Technology, MA (CCC) | Marywood University, PA (AEC) | NCAA Division III |
| 3/9/20 | 12:15 PM | Sleepy Hollow Sports Complex | Field 2 | St. Mary's College, IN (MIAA) | The College of St. Scholastica, MN (UMAC) | NCAA Division III |
| 3/9/20 | 12:30 PM | Auburndale Softball Complex | Field 4 | Bemidji State University, MN (NSIC) | Ashland University, OH (GLIAC) | NCAA Division II |
| 3/9/20 | 12:30 PM | Auburndale Softball Complex | Field 5 | Malone University, OH (GMAC) | Lewis University, IL (GLVC) | NCAA Division II |
| 3/9/20 | 12:30 PM | DiamondPlex | Field D | Quincy University, IL (GLVC) | Glenville State College, WV (MEC) | NCAA Division II |
| 3/9/20 | 12:30 PM | DiamondPlex | Field E | Southwest Minnesota State University, MN (NSIC) | Lake Erie College, OH (GMAC) | NCAA Division II |
| 3/9/20 | 12:30 PM | Sleepy Hollow Sports Complex | Field 3 | Ithaca College, NY (Liberty) | The Catholic University of America, DC (Landmark) | NCAA Division III |
| 3/9/20 | 12:30 PM | Sleepy Hollow Sports Complex | Field 4 | Skidmore College, NY (Liberty) | Susquehanna University, PA (Landmark) | NCAA Division III |
| 3/9/20 | 12:45 PM | Sleepy Hollow Sports Complex | Field 5 | Nebraska Weleyan University, NE (ARC) | Penn State University-Altoona, PA (AMCC) | NCAA Division III |
| 3/9/20 | 12:45 PM | Sleepy Hollow Sports Complex | Field 6 | Gordon College, MA (CCC) | Simmons University, MA (GNAC) | NCAA Division III |
| 3/9/20 | 1:30 PM | Fortune Road | Field 1 | St. Ambrose University, IA (CCAC) | Missouri Baptist University, MO (AMC) | NAIA |
| 3/9/20 | 1:30 PM | Fortune Road | Field 2 | St. Xavier University, IL (CCAC) | Hannibal-LaGrange University, MO (AMC) | NAIA |
| 3/9/20 | 1:30 PM | Hancock Recreational Complex | Field 3 | Becker College, MA (NECC) | University of Pittsburgh-Greensburg, PA (AMCC) | NCAA Division III |
| 3/9/20 | 1:30 PM | Legends Way Ballfields | Field 1 | Defiance College, OH (HCAC) | Marietta College, OH (OAC) | NCAA Division III |
| 3/9/20 | 1:30 PM | Legends Way Ballfields | Field 2 | Bridgewater State University, MA (MASCAC) | Montclair State University, NJ (NJAC) | NCAA Division III |
| 3/9/20 | 1:30 PM | Legends Way Ballfields | Field 3 | Millikin University, IL (CCIW) | Lake Forest College, IL (Midwest) | NCAA Division III |
| 3/9/20 | 1:30 PM | Minneola Athletic Complex | Field 1 | Husson University, ME (NAC) | Haverford College, PA (Centennial) | NCAA Division III |
| 3/9/20 | 1:45 PM | Fortune Road | Field 3 | Concordia University Nebraska, NE (GPAC) | Carlow University, PA (RSC) | NAIA |
| 3/9/20 | 1:45 PM | Hancock Recreational Complex | Field 1 | Mott Community College, MI (MCCAA) | Geneva College JV, PA (PAC) | NJCAA/JV |
| 3/9/20 | 1:45 PM | Hancock Recreational Complex | Field 2 | TBD (JUCO/JV) | Rock Valley College, IL (N4C) | NJCAA/JV |
| 3/9/20 | 1:45 PM | Hancock Recreational Complex | Field 4 | Carthage College, WI (CCIW) | University of Dubuque, IA (ARC) | NCAA Division III |
| 3/9/20 | 1:45 PM | Hancock Recreational Complex | Field 5 | Wisconsin Lutheran College JV, WI (NACC) | Marian University JV, WI (NACC) | NJCAA/JV |
| 3/9/20 | 1:45 PM | Legends Way Ballfields | Field 4 | Wheaton College, MA (NEWMAC) | Washington and Jefferson College, PA (PAC) | NCAA Division III |
| 3/9/20 | 1:45 PM | Legends Way Ballfields | Field 5 | Washington College, MD (Centennial) | UMASS-Dartmouth, MA (LEC) | NCAA Division III |
| 3/9/20 | 1:45 PM | Minneola Athletic Complex | Field 2 | Beloit College, WI (Midwest) | Bethany College, WV (PAC) | NCAA Division III |
| 3/9/20 | 2:30 PM | Auburndale Softball Complex | Field 2 | Lock Haven University, PA (PSAC) | Trevecca Nazarene University, TN (GMAC) | NCAA Division II |
| 3/9/20 | 2:30 PM | Auburndale Softball Complex | Field 3 | Northwood University, MI (GLIAC) | Rockhurst University, MO (GLVC) | NCAA Division II |
| 3/9/20 | 2:30 PM | DiamondPlex | Field B | Ohio Dominican University, OH (GMAC) | University of Missouri-St. Louis, MO (GLVC) | NCAA Division II |
| 3/9/20 | 2:30 PM | DiamondPlex | Field C | Winona State University, MN (NSIC) | Truman State University, MO (GLVC) | NCAA Division II |
| 3/9/20 | 2:45 PM | Auburndale Softball Complex | Field 4 | Ferris State University, MI (GLIAC) | Wayne State College, NE (NSIC) | NCAA Division II |
| 3/9/20 | 2:45 PM | Auburndale Softball Complex | Field 5 | Edinboro University, PA (PSAC) | Nyack College, NY (CACC) | NCAA Division II |
| 3/9/20 | 2:45 PM | DiamondPlex | Field D | Augustana University, SD (NSIC) | Concord University, WV (MEC) | NCAA Division II |
| 3/9/20 | 2:45 PM | DiamondPlex | Field E | Minnesota State University-Mankato, MN (NSIC) | Wayne State University, MI (GLIAC) | NCAA Division II |
| 3/9/20 | 2:45 PM | Sleepy Hollow Sports Complex | Field 1 | Penn State University-Hazleton, PA (PSUAC) | TBD (DIII) | NCAA Division III |
| 3/9/20 | 2:45 PM | Sleepy Hollow Sports Complex | Field 2 | D'Youville College, NY (AMCC) | Alfred University, NY (Empire 8) | NCAA Division III |
| 3/9/20 | 3:00 PM | Sleepy Hollow Sports Complex | Field 3 | North Park University, IL (CCIW) | Delaware Valley University, PA (MAC) | NCAA Division III |
| 3/9/20 | 3:00 PM | Sleepy Hollow Sports Complex | Field 4 | Marian University, WI (NACC) | Penn State University-DuBois, PA (PSUAC) | NCAA Division III |
| 3/9/20 | 3:45 PM | Fortune Road | Field 1 | University of Michigan-Dearborn, MI (WHAC) | William Penn University, IA (HAAC) | NAIA |
| 3/9/20 | 3:45 PM | Fortune Road | Field 2 | Hannibal-LaGrange University, MO (AMC) | Concordia University Nebraska, NE (GPAC) | NAIA |
| 3/9/20 | 4:00 PM | Hancock Recreational Complex | Field 1 | Mott Community College, MI (MCCAA) | Heartland Community College, IL (MWAC) | NJCAA/JV |
| 3/9/20 | 4:00 PM | Hancock Recreational Complex | Field 2 | University of Dubuque JV, IA (ARC) | Rock Valley College, IL (N4C) | NJCAA/JV |
| 3/9/20 | 4:00 PM | Hancock Recreational Complex | Field 3 | Alpena Community College, MI (MCCAA) | Marshalltown Community College, IA (ICCAC) | NJCAA/JV |
| 3/9/20 | 4:00 PM | Legends Way Ballfields | Field 1 | Carnegie Mellon University, PA (UAA) | Mount St. Joseph University, OH (HCAC) | NCAA Division III |
| 3/9/20 | 4:00 PM | Legends Way Ballfields | Field 2 | Carroll University, WI (CCIW) | Emmanuel College, MA (GNAC) | NCAA Division III |
| 3/9/20 | 4:00 PM | Legends Way Ballfields | Field 3 | College of Wooster, OH (NCAC) | Meredith College, NC (USA South) | NCAA Division III |
| 3/9/20 | 4:00 PM | Minneola Athletic Complex | Field 1 | Alverno College, WI (NACC) | Juniata College, PA (Landmark) | NCAA Division III |
| 3/9/20 | 4:15 PM | Hancock Recreational Complex | Field 4 | Jackson College, MI (MCCAA) | Cuyahoga Community College, OH (OCCAC) | NJCAA/JV |
| 3/9/20 | 4:15 PM | Hancock Recreational Complex | Field 5 | Glen Oaks Community College, MI (MCCAA) | South Suburban College, IL (Independent) | NJCAA/JV |
| 3/9/20 | 4:15 PM | Legends Way Ballfields | Field 4 | Manhattanville College, NY (MAC) | Westminster College, PA (PAC) | NCAA Division III |
| 3/9/20 | 4:15 PM | Minneola Athletic Complex | Field 2 | DeSales University, PA (MAC) | SUNY Potsdam, NY (SUNYAC) | NCAA Division III |
| 3/9/20 | 4:30 PM | Fortune Road | Field 3 | Glenville State College JV, WV (MEC) | William Penn University JV, IA (HAAC) | NJCAA/JV |
| 3/9/20 | 4:45 PM | Auburndale Softball Complex | Field 2 | Rockhurst University, MO (GLVC) | Lock Haven University, PA (PSAC) | NCAA Division II |
| 3/9/20 | 4:45 PM | Auburndale Softball Complex | Field 3 | Trevecca Nazarene University, TN (GMAC) | Northwood University, MI (GLIAC) | NCAA Division II |
| 3/9/20 | 4:45 PM | DiamondPlex | Field B | Truman State University, MO (GLVC) | Ohio Dominican University, OH (GMAC) | NCAA Division II |
| 3/9/20 | 4:45 PM | DiamondPlex | Field C | University of Missouri-St. Louis, MO (GLVC) | Winona State University, MN (NSIC) | NCAA Division II |
| 3/9/20 | 5:00 PM | Auburndale Softball Complex | Field 4 | Nyack College, NY (CACC) | Ferris State University, MI (GLIAC) | NCAA Division II |
| 3/9/20 | 5:00 PM | Auburndale Softball Complex | Field 5 | Wayne State College, NE (NSIC) | Edinboro University, PA (PSAC) | NCAA Division II |
| 3/9/20 | 5:00 PM | DiamondPlex | Field D | Wayne State University, MI (GLIAC) | Augustana University, SD (NSIC) | NCAA Division II |
| 3/9/20 | 5:00 PM | DiamondPlex | Field E | Concord University, WV (MEC) | Minnesota State University-Mankato, MN (NSIC) | NCAA Division II |
| 3/9/20 | 5:00 PM | Sleepy Hollow Sports Complex | Field 1 | Delaware Valley University, PA (MAC) | Penn State University-Hazleton, PA (PSUAC) | NCAA Division III |
| 3/9/20 | 5:00 PM | Sleepy Hollow Sports Complex | Field 2 | TBD (DIII) | D'Youville College, NY (AMCC) | NCAA Division III |
| 3/9/20 | 5:15 PM | Sleepy Hollow Sports Complex | Field 3 | Penn State University-DuBois, PA (PSUAC) | North Park University, IL (CCIW) | NCAA Division III |
| 3/9/20 | 5:15 PM | Sleepy Hollow Sports Complex | Field 4 | Alfred University, NY (Empire 8) | Marian University, WI (NACC) | NCAA Division III |
| 3/9/20 | 6:00 PM | Fortune Road | Field 1 | Carlow University, PA (RSC) | University of Michigan-Dearborn, MI (WHAC) | NAIA |
| 3/9/20 | 6:00 PM | Fortune Road | Field 2 | William Penn University, IA (HAAC) | Missouri Baptist University, MO (AMC) | NAIA |
| 3/9/20 | 6:15 PM | Hancock Recreational Complex | Field 1 | Heartland Community College, IL (MWAC) | Jackson College, MI (MCCAA) | NJCAA/JV |
| 3/9/20 | 6:15 PM | Hancock Recreational Complex | Field 2 | Rock Valley College, IL (N4C) | Mott Community College, MI (MCCAA) | NJCAA/JV |
| 3/9/20 | 6:15 PM | Hancock Recreational Complex | Field 3 | Marshalltown Community College, IA (ICCAC) | University of Dubuque JV, IA (ARC) | NJCAA/JV |
| 3/9/20 | 6:15 PM | Legends Way Ballfields | Field 1 | Emmanuel College, MA (GNAC) | Carnegie Mellon University, PA (UAA) | NCAA Division III |
| 3/9/20 | 6:15 PM | Legends Way Ballfields | Field 2 | Westminster College, PA (PAC) | Carroll University, WI (CCIW) | NCAA Division III |
| 3/9/20 | 6:15 PM | Legends Way Ballfields | Field 3 | Mount St. Joseph University, OH (HCAC) | College of Wooster, OH (NCAC) | NCAA Division III |
| 3/9/20 | 6:15 PM | Minneola Athletic Complex | Field 1 | SUNY Potsdam, NY (SUNYAC) | Alverno College, WI (NACC) | NCAA Division III |
| 3/9/20 | 6:30 PM | Fortune Road | Field 3 | William Penn University JV, IA (HAAC) | Glenville State College JV, WV (MEC) | NJCAA/JV |
| 3/9/20 | 6:30 PM | Hancock Recreational Complex | Field 4 | Cuyahoga Community College, OH (OCCAC) | Glen Oaks Community College, MI (MCCAA) | NJCAA/JV |
| 3/9/20 | 6:30 PM | Hancock Recreational Complex | Field 5 | South Suburban College, IL (Independent) | Alpena Community College, MI (MCCAA) | NJCAA/JV |
| 3/9/20 | 6:30 PM | Legends Way Ballfields | Field 4 | Meredith College, NC (USA South) | Manhattanville College, NY (MAC) | NCAA Division III |
| 3/9/20 | 6:30 PM | Minneola Athletic Complex | Field 2 | Juniata College, PA (Landmark) | DeSales University, PA (MAC) | NCAA Division III |
Tuesday, March 10
| | | | | | | |
| --- | --- | --- | --- | --- | --- | --- |
| Date | Time (ET) | Location | No. | Matchup | | Division |
| 3/10/20 | 9:00 AM | Hancock Recreational Complex | Field 1 | Lakeland University, WI (NACC) | Lake Forest College, IL (Midwest) | NCAA Division III |
| 3/10/20 | 9:00 AM | Hancock Recreational Complex | Field 3 | St. Mary's College, IN (MIAA) | Rhodes College, TN (SAA) | NCAA Division III |
| 3/10/20 | 9:00 AM | Legends Way Ballfields | Field 1 | Dominican University, IL (NACC) | Penn State University-New Kensington, PA (PSUAC) | NCAA Division III |
| 3/10/20 | 9:00 AM | Legends Way Ballfields | Field 2 | The College of St. Scholastica, MN (UMAC) | Monmouth College, IL (Midwest) | NCAA Division III |
| 3/10/20 | 9:00 AM | Legends Way Ballfields | Field 3 | Belhaven University, MS (ASC) | Becker College, MA (NECC) | NCAA Division III |
| 3/10/20 | 9:00 AM | Minneola Athletic Complex | Field 1 | Trinity University, TX (SCAC) | University of Mount Union, OH (OAC) | NCAA Division III |
| 3/10/20 | 9:15 AM | Hancock Recreational Complex | Field 4 | Westminster College, PA (PAC) | Penn State University-Berks, PA (NEAC) | NCAA Division III |
| 3/10/20 | 9:15 AM | Legends Way Ballfields | Field 4 | Millsaps College, MS (SCAC) | UMASS-Dartmouth, MA (LEC) | NCAA Division III |
| 3/10/20 | 9:15 AM | Legends Way Ballfields | Field 5 | Carthage College, WI (CCIW) | Marietta College, OH (OAC) | NCAA Division III |
| 3/10/20 | 9:15 AM | Minneola Athletic Complex | Field 2 | Penn State University-Behrend, PA (AMCC) | Nebraska Weleyan University, NE (ARC) | NCAA Division III |
| 3/10/20 | 10:00 AM | Auburndale Softball Complex | Field 1 | Le Moyne College, NY (NE10) | Southern New Hampshire University, NH (NE10) | NCAA Division II |
| 3/10/20 | 10:00 AM | Auburndale Softball Complex | Field 2 | Minnesota State University-Moorhead, MN (NSIC) | Nyack College, NY (CACC) | NCAA Division II |
| 3/10/20 | 10:00 AM | Auburndale Softball Complex | Field 3 | Rockhurst University, MO (GLVC) | Urbana University, OH (MEC) | NCAA Division II |
| 3/10/20 | 10:00 AM | DiamondPlex | Field A | University of Missouri-St. Louis, MO (GLVC) | Ashland University, OH (GLIAC) | NCAA Division II |
| 3/10/20 | 10:00 AM | DiamondPlex | Field B | Quincy University, IL (GLVC) | Post University, CT (CACC) | NCAA Division II |
| 3/10/20 | 10:00 AM | DiamondPlex | Field C | Concord University, WV (MEC) | Bemidji State University, MN (NSIC) | NCAA Division II |
| 3/10/20 | 10:00 AM | Fortune Road | Field 1 | St. Xavier University, IL (CCAC) | University of Saint Francis, IN (Crossroads) | NAIA |
| 3/10/20 | 10:00 AM | Fortune Road | Field 2 | Thomas More University, KY (ACAA) | Missouri Baptist University, MO (AMC) | NAIA |
| 3/10/20 | 10:15 AM | Auburndale Softball Complex | Field 4 | Northwood University, MI (GLIAC) | Lewis University, IL (GLVC) | NCAA Division II |
| 3/10/20 | 10:15 AM | Auburndale Softball Complex | Field 5 | Ohio Dominican University, OH (GMAC) | Edinboro University, PA (PSAC) | NCAA Division II |
| 3/10/20 | 10:15 AM | DiamondPlex | Field D | University of Indianapolis, IN (GLVC) | Fairmont State University, WV (MEC) | NCAA Division II |
| 3/10/20 | 10:15 AM | DiamondPlex | Field E | Lock Haven University, PA (PSAC) | Malone University, OH (GMAC) | NCAA Division II |
| 3/10/20 | 10:15 AM | Fortune Road | Field 3 | Lourdes University, OH (WHAC) | Hannibal-LaGrange University, MO (AMC) | NAIA |
| 3/10/20 | 10:15 AM | Fortune Road | Field 4 | Fisher College, MA (NIAC) | University of Michigan-Dearborn, MI (WHAC) | NAIA |
| 3/10/20 | 11:00 AM | Sleepy Hollow Sports Complex | Field 1 | Webster University, MO (SLIAC) | Swarthmore College, PA (Centennial) | NCAA Division III |
| 3/10/20 | 11:00 AM | Sleepy Hollow Sports Complex | Field 2 | Defiance College, OH (HCAC) | Millikin University, IL (CCIW) | NCAA Division III |
| 3/10/20 | 11:15 AM | Hancock Recreational Complex | Field 1 | Cornell College, IA (Midwest) | Lakeland University, WI (NACC) | NCAA Division III |
| 3/10/20 | 11:15 AM | Hancock Recreational Complex | Field 2 | Hood College, MD (MAC) | Meredith College, NC (USA South) | NCAA Division III |
| 3/10/20 | 11:15 AM | Hancock Recreational Complex | Field 3 | Ohio Wesleyan University, OH (NCAC) | St. Mary's College, IN (MIAA) | NCAA Division III |
| 3/10/20 | 11:15 AM | Legends Way Ballfields | Field 1 | Penn State University-New Kensington, PA (PSUAC) | Marywood University, PA (AEC) | NCAA Division III |
| 3/10/20 | 11:15 AM | Legends Way Ballfields | Field 2 | Monmouth College, IL (Midwest) | Carthage College, WI (CCIW) | NCAA Division III |
| 3/10/20 | 11:15 AM | Legends Way Ballfields | Field 3 | Becker College, MA (NECC) | Dominican University, IL (NACC) | NCAA Division III |
| 3/10/20 | 11:15 AM | Minneola Athletic Complex | Field 1 | University of Mount Union, OH (OAC) | Penn State University-Behrend, PA (AMCC) | NCAA Division III |
| 3/10/20 | 11:15 AM | Sleepy Hollow Sports Complex | Field 3 | Penn State University-Brandywine, PA (PSUAC) | Olivet College, MI (MIAA) | NCAA Division III |
| 3/10/20 | 11:15 AM | Sleepy Hollow Sports Complex | Field 4 | College of Wooster, OH (NCAC) | University of Dubuque, IA (ARC) | NCAA Division III |
| 3/10/20 | 11:30 AM | Hancock Recreational Complex | Field 4 | Penn State University-Berks, PA (NEAC) | Wisconsin Lutheran College, WI (NACC) | NCAA Division III |
| 3/10/20 | 11:30 AM | Hancock Recreational Complex | Field 5 | Bethany College, WV (PAC) | Wittenberg University, OH (NCAC) | NCAA Division III |
| 3/10/20 | 11:30 AM | Legends Way Ballfields | Field 4 | UMASS-Dartmouth, MA (LEC) | Westfield State University, MA (MASCAC) | NCAA Division III |
| 3/10/20 | 11:30 AM | Legends Way Ballfields | Field 5 | Marietta College, OH (OAC) | Millsaps College, MS (SCAC) | NCAA Division III |
| 3/10/20 | 11:30 AM | Minneola Athletic Complex | Field 2 | University of Northwestern-St Paul, MN (UMAC) | Washington College, MD (Centennial) | NCAA Division III |
| 3/10/20 | 11:30 AM | Sleepy Hollow Sports Complex | Field 5 | Penn State University-Altoona, PA (AMCC) | Rensselaer Polytechnic Institute, NY (Liberty) | NCAA Division III |
| 3/10/20 | 12:00 PM | Madeira Beach | Field 3 | University of Toledo, OH (MAC) | South Dakota State University, SD (Summit) | NCAA Division I |
| 3/10/20 | 12:15 PM | Auburndale Softball Complex | Field 1 | Southern New Hampshire University, NH (NE10) | Le Moyne College, NY (NE10) | NCAA Division II |
| 3/10/20 | 12:15 PM | Auburndale Softball Complex | Field 2 | Edinboro University, PA (PSAC) | Minnesota State University-Moorhead, MN (NSIC) | NCAA Division II |
| 3/10/20 | 12:15 PM | Auburndale Softball Complex | Field 3 | Nyack College, NY (CACC) | Rockhurst University, MO (GLVC) | NCAA Division II |
| 3/10/20 | 12:15 PM | DiamondPlex | Field A | Bemidji State University, MN (NSIC) | University of Missouri-St. Louis, MO (GLVC) | NCAA Division II |
| 3/10/20 | 12:15 PM | DiamondPlex | Field B | Ashland University, OH (GLIAC) | Quincy University, IL (GLVC) | NCAA Division II |
| 3/10/20 | 12:15 PM | DiamondPlex | Field C | Post University, CT (CACC) | Concord University, WV (MEC) | NCAA Division II |
| 3/10/20 | 12:15 PM | Fortune Road | Field 1 | University of Michigan-Dearborn, MI (WHAC) | St. Xavier University, IL (CCAC) | NAIA |
| 3/10/20 | 12:15 PM | Fortune Road | Field 2 | University of Saint Francis, IN (Crossroads) | Thomas More University, KY (ACAA) | NAIA |
| 3/10/20 | 12:30 PM | Auburndale Softball Complex | Field 4 | Urbana University, OH (MEC) | Northwood University, MI (GLIAC) | NCAA Division II |
| 3/10/20 | 12:30 PM | Auburndale Softball Complex | Field 5 | Lewis University, IL (GLVC) | Ohio Dominican University, OH (GMAC) | NCAA Division II |
| 3/10/20 | 12:30 PM | DiamondPlex | Field D | Malone University, OH (GMAC) | University of Indianapolis, IN (GLVC) | NCAA Division II |
| 3/10/20 | 12:30 PM | DiamondPlex | Field E | Fairmont State University, WV (MEC) | Lock Haven University, PA (PSAC) | NCAA Division II |
| 3/10/20 | 12:30 PM | Fortune Road | Field 3 | Missouri Baptist University, MO (AMC) | Lourdes University, OH (WHAC) | NAIA |
| 3/10/20 | 12:30 PM | Fortune Road | Field 4 | Hannibal-LaGrange University, MO (AMC) | Fisher College, MA (NIAC) | NAIA |
| 3/10/20 | 1:15 PM | Sleepy Hollow Sports Complex | Field 1 | Millikin University, IL (CCIW) | Webster University, MO (SLIAC) | NCAA Division III |
| 3/10/20 | 1:30 PM | Hancock Recreational Complex | Field 1 | Wisconsin Lutheran College, WI (NACC) | Cornell College, IA (Midwest) | NCAA Division III |
| 3/10/20 | 1:30 PM | Hancock Recreational Complex | Field 2 | Rhodes College, TN (SAA) | Hood College, MD (MAC) | NCAA Division III |
| 3/10/20 | 1:30 PM | Hancock Recreational Complex | Field 3 | Lake Forest College, IL (Midwest) | Ohio Wesleyan University, OH (NCAC) | NCAA Division III |
| 3/10/20 | 1:30 PM | Legends Way Ballfields | Field 1 | Marywood University, PA (AEC) | North Central University, MN (UMAC) | NCAA Division III |
| 3/10/20 | 1:30 PM | Legends Way Ballfields | Field 3 | Dominican University JV, IL (NACC) | Marshalltown Community College, IA (ICCAC) | NJCAA/JV |
| 3/10/20 | 1:30 PM | Minneola Athletic Complex | Field 1 | Washington College, MD (Centennial) | Trinity University, TX (SCAC) | NCAA Division III |
| 3/10/20 | 1:30 PM | Sleepy Hollow Sports Complex | Field 3 | Olivet College, MI (MIAA) | Defiance College, OH (HCAC) | NCAA Division III |
| 3/10/20 | 1:30 PM | Sleepy Hollow Sports Complex | Field 4 | Swarthmore College, PA (Centennial) | College of Wooster, OH (NCAC) | NCAA Division III |
| 3/10/20 | 1:45 PM | Hancock Recreational Complex | Field 4 | Wittenberg University, OH (NCAC) | Westminster College, PA (PAC) | NCAA Division III |
| 3/10/20 | 1:45 PM | Hancock Recreational Complex | Field 5 | Meredith College, NC (USA South) | Bethany College, WV (PAC) | NCAA Division III |
| 3/10/20 | 1:45 PM | Legends Way Ballfields | Field 2 | Northland Community & Technical College, MN (MCAC) | Rock Valley College, IL (N4C) | NJCAA/JV |
| 3/10/20 | 1:45 PM | Legends Way Ballfields | Field 4 | Westfield State University, MA (MASCAC) | Suffolk University, MA (GNAC) | NCAA Division III |
| 3/10/20 | 1:45 PM | Legends Way Ballfields | Field 5 | Geneva College, PA (PAC) | The College of St. Scholastica, MN (UMAC) | NCAA Division III |
| 3/10/20 | 1:45 PM | Minneola Athletic Complex | Field 2 | Nebraska Weleyan University, NE (ARC) | University of Northwestern-St Paul, MN (UMAC) | NCAA Division III |
| 3/10/20 | 1:45 PM | Sleepy Hollow Sports Complex | Field 5 | University of Dubuque, IA (ARC) | Penn State University-Altoona, PA (AMCC) | NCAA Division III |
| 3/10/20 | 1:45 PM | Sleepy Hollow Sports Complex | Field 6 | Rensselaer Polytechnic Institute, NY (Liberty) | Penn State University-Brandywine, PA (PSUAC) | NCAA Division III |
| 3/10/20 | 2:30 PM | Auburndale Softball Complex | Field 1 | Stonehill College, MA (NE10) | University of Bridgeport, CT (ECC) | NCAA Division II |
| 3/10/20 | 2:30 PM | Auburndale Softball Complex | Field 2 | Wayne State University, MI (GLIAC) | Bloomfield College, NJ (CACC) | NCAA Division II |
| 3/10/20 | 2:30 PM | Auburndale Softball Complex | Field 3 | Upper Iowa University, IA (NSIC) | St. Thomas Aquinas College, NY (ECC) | NCAA Division II |
| 3/10/20 | 2:30 PM | DiamondPlex | Field B | Truman State University, MO (GLVC) | Augustana University, SD (NSIC) | NCAA Division II |
| 3/10/20 | 2:30 PM | DiamondPlex | Field C | Lake Erie College, OH (GMAC) | St. Cloud State University, MN (NSIC) | NCAA Division II |
| 3/10/20 | 2:45 PM | Auburndale Softball Complex | Field 4 | California University, PA (PSAC) | Salem University, WV (Independent) | NCAA Division II |
| 3/10/20 | 2:45 PM | Auburndale Softball Complex | Field 5 | Southwest Minnesota State University, MN (NSIC) | Trevecca Nazarene University, TN (GMAC) | NCAA Division II |
| 3/10/20 | 2:45 PM | DiamondPlex | Field D | Hillsdale College, MI (GMAC) | University of Southern Indiana, IN (GLVC) | NCAA Division II |
| 3/10/20 | 2:45 PM | DiamondPlex | Field E | Winona State University, MN (NSIC) | Indiana University of Pennsylvania, PA (PSAC) | NCAA Division II |
| 3/10/20 | 4:00 PM | | | Miami (OH) | Indiana | NCAA Division I |
| 3/10/20 | 4:00 PM | Hancock Recreational Complex | Field 1 | Bates College, ME (NESCAC) | Lesley University, MA (NECC) | NCAA Division III |
| 3/10/20 | 4:00 PM | Hancock Recreational Complex | Field 2 | University of Pittsburgh-Greensburg, PA (AMCC) | The Sage Colleges, NY (Empire 8) | NCAA Division III |
| 3/10/20 | 4:00 PM | Hancock Recreational Complex | Field 3 | Haverford College, PA (Centennial) | Manhattanville College, NY (MAC) | NCAA Division III |
| 3/10/20 | 4:00 PM | Legends Way Ballfields | Field 1 | Heartland Community College, IL (MWAC) | Marietta College JV, OH (OAC) | NJCAA/JV |
| 3/10/20 | 4:00 PM | Legends Way Ballfields | Field 2 | Marshalltown Community College, IA (ICCAC) | Rock Valley College, IL (N4C) | NJCAA/JV |
| 3/10/20 | 4:00 PM | Legends Way Ballfields | Field 3 | South Suburban College, IL (Independent) | Northland Community & Technical College, MN (MCAC) | NJCAA/JV |
| 3/10/20 | 4:00 PM | Minneola Athletic Complex | Field 1 | Heidelberg University, OH (OAC) | Kean University, NJ (NJAC) | NCAA Division III |
| 3/10/20 | 4:15 PM | Hancock Recreational Complex | Field 4 | Plymouth State University, NH (LEC) | Wheaton College, IL (CCIW) | NCAA Division III |
| 3/10/20 | 4:15 PM | Hancock Recreational Complex | Field 5 | Alfred University, NY (Empire 8) | Bridgewater State University, MA (MASCAC) | NCAA Division III |
| 3/10/20 | 4:15 PM | Legends Way Ballfields | Field 4 | Central Lakes College, MN (Region 13B) | Cuyahoga Community College, OH (OCCAC) | NJCAA/JV |
| 3/10/20 | 4:15 PM | Legends Way Ballfields | Field 5 | Suffolk University, MA (GNAC) | Geneva College, PA (PAC) | NCAA Division III |
| 3/10/20 | 4:15 PM | Minneola Athletic Complex | Field 2 | Case Western Reserve University, OH (UAA) | DeSales University, PA (MAC) | NCAA Division III |
| 3/10/20 | 4:45 PM | Auburndale Softball Complex | Field 1 | Trevecca Nazarene University, TN (GMAC) | Stonehill College, MA (NE10) | NCAA Division II |
| 3/10/20 | 4:45 PM | Auburndale Softball Complex | Field 2 | University of Bridgeport, CT (ECC) | Wayne State University, MI (GLIAC) | NCAA Division II |
| 3/10/20 | 4:45 PM | Auburndale Softball Complex | Field 3 | Bloomfield College, NJ (CACC) | Upper Iowa University, IA (NSIC) | NCAA Division II |
| 3/10/20 | 4:45 PM | DiamondPlex | Field B | Augustana University, SD (NSIC) | Lake Erie College, OH (GMAC) | NCAA Division II |
| 3/10/20 | 4:45 PM | DiamondPlex | Field C | St. Cloud State University, MN (NSIC) | Hillsdale College, MI (GMAC) | NCAA Division II |
| 3/10/20 | 5:00 PM | Auburndale Softball Complex | Field 4 | St. Thomas Aquinas College, NY (ECC) | California University, PA (PSAC) | NCAA Division II |
| 3/10/20 | 5:00 PM | Auburndale Softball Complex | Field 5 | Salem University, WV (Independent) | Southwest Minnesota State University, MN (NSIC) | NCAA Division II |
| 3/10/20 | 5:00 PM | DiamondPlex | Field D | University of Southern Indiana, IN (GLVC) | Winona State University, MN (NSIC) | NCAA Division II |
| 3/10/20 | 5:00 PM | DiamondPlex | Field E | Indiana University of Pennsylvania, PA (PSAC) | Truman State University, MO (GLVC) | NCAA Division II |
| 3/10/20 | 6:15 PM | Hancock Recreational Complex | Field 1 | The Sage Colleges, NY (Empire 8) | Bates College, ME (NESCAC) | NCAA Division III |
| 3/10/20 | 6:15 PM | Hancock Recreational Complex | Field 2 | Wheaton College, IL (CCIW) | University of Pittsburgh-Greensburg, PA (AMCC) | NCAA Division III |
| 3/10/20 | 6:15 PM | Hancock Recreational Complex | Field 3 | Lesley University, MA (NECC) | Haverford College, PA (Centennial) | NCAA Division III |
| 3/10/20 | 6:15 PM | Legends Way Ballfields | Field 1 | Geneva College JV, PA (PAC) | Heartland Community College, IL (MWAC) | NJCAA/JV |
| 3/10/20 | 6:15 PM | Legends Way Ballfields | Field 2 | Rock Valley College, IL (N4C) | Central Lakes College, MN (Region 13B) | NJCAA/JV |
| 3/10/20 | 6:15 PM | Legends Way Ballfields | Field 3 | Cuyahoga Community College, OH (OCCAC) | South Suburban College, IL (Independent) | NJCAA/JV |
| 3/10/20 | 6:15 PM | Minneola Athletic Complex | Field 1 | DeSales University, PA (MAC) | Heidelberg University, OH (OAC) | NCAA Division III |
| 3/10/20 | 6:30 PM | Hancock Recreational Complex | Field 4 | Bridgewater State University, MA (MASCAC) | Plymouth State University, NH (LEC) | NCAA Division III |
| 3/10/20 | 6:30 PM | Hancock Recreational Complex | Field 5 | Manhattanville College, NY (MAC) | Alfred University, NY (Empire 8) | NCAA Division III |
| 3/10/20 | 6:30 PM | Legends Way Ballfields | Field 4 | University of Dubuque JV, IA (ARC) | Wisconsin Lutheran College JV, WI (NACC) | NJCAA/JV |
| 3/10/20 | 6:30 PM | Minneola Athletic Complex | Field 2 | Kean University, NJ (NJAC) | Case Western Reserve University, OH (UAA) | NCAA Division III |
Wednesday, March 11
| | | | | | | |
| --- | --- | --- | --- | --- | --- | --- |
| Date | Time (ET) | Location | No. | Matchup | | Division |
| 3/11/20 | 9:00 AM | Hancock Recreational Complex | Field 1 | Mott Community College, MI (MCCAA) | Central Lakes College, MN (Region 13B) | NJCAA/JV |
| 3/11/20 | 9:00 AM | Hancock Recreational Complex | Field 2 | Dominican University, IL (NACC) | Emmanuel College, MA (GNAC) | NCAA Division III |
| 3/11/20 | 9:00 AM | Hancock Recreational Complex | Field 3 | Rock Valley College, IL (N4C) | William Penn University JV, IA (HAAC) | NJCAA/JV |
| 3/11/20 | 9:00 AM | Legends Way Ballfields | Field 1 | Wentworth Institute of Technology, MA (CCC) | Ursinus College, PA (Centennial) | NCAA Division III |
| 3/11/20 | 9:00 AM | Legends Way Ballfields | Field 2 | Montclair State University, NJ (NJAC) | Washington and Jefferson College, PA (PAC) | NCAA Division III |
| 3/11/20 | 9:00 AM | Legends Way Ballfields | Field 3 | Carthage College, WI (CCIW) | Mount St. Joseph University, OH (HCAC) | NCAA Division III |
| 3/11/20 | 9:00 AM | Minneola Athletic Complex | Field 1 | Penn State University-DuBois, PA (PSUAC) | North Central University, MN (UMAC) | NCAA Division III |
| 3/11/20 | 9:15 AM | Hancock Recreational Complex | Field 4 | Heartland Community College, IL (MWAC) | Glen Oaks Community College, MI (MCCAA) | NJCAA/JV |
| 3/11/20 | 9:15 AM | Hancock Recreational Complex | Field 5 | Alpena Community College, MI (MCCAA) | Cuyahoga Community College, OH (OCCAC) | NJCAA/JV |
| 3/11/20 | 9:15 AM | Legends Way Ballfields | Field 4 | Wheaton College, MA (NEWMAC) | Bowdoin College, ME (NESCAC) | NCAA Division III |
| 3/11/20 | 9:15 AM | Legends Way Ballfields | Field 5 | Concordia University Chicago, IL (NACC) | The Sage Colleges, NY (Empire 8) | NCAA Division III |
| 3/11/20 | 9:15 AM | Minneola Athletic Complex | Field 2 | Bridgewater State University, MA (MASCAC) | Cornell College, IA (Midwest) | NCAA Division III |
| 3/11/20 | 10:00 AM | Auburndale Softball Complex | Field 1 | St. Cloud State University, MN (NSIC) | California University, PA (PSAC) | NCAA Division II |
| 3/11/20 | 10:00 AM | Auburndale Softball Complex | Field 2 | University of Sioux Falls, SD (NSIC) | Bentley University, MA (NE10) | NCAA Division II |
| 3/11/20 | 10:00 AM | Auburndale Softball Complex | Field 3 | Ferris State University, MI (GLIAC) | Lewis University, IL (GLVC) | NCAA Division II |
| 3/11/20 | 10:00 AM | DiamondPlex | Field A | Wayne State College, NE (NSIC) | Slippery Rock University, PA (PSAC) | NCAA Division II |
| 3/11/20 | 10:00 AM | DiamondPlex | Field B | Le Moyne College, NY (NE10) | West Chester University, PA (PSAC) | NCAA Division II |
| 3/11/20 | 10:00 AM | DiamondPlex | Field C | Fairmont State University, WV (MEC) | Augustana University, SD (NSIC) | NCAA Division II |
| 3/11/20 | 10:00 AM | Fortune Road | Field 1 | Bemidji State University (DII)* | Lawrence Technological University, MI (WHAC) | NAIA |
| 3/11/20 | 10:00 AM | Fortune Road | Field 1 | Bemidji State University, MN (NSIC) | Lawrence Tech University (NAIA) | NCAA Division II |
| 3/11/20 | 10:00 AM | Fortune Road | Field 2 | St. Ambrose University, IA (CCAC) | William Penn University, IA (HAAC) | NAIA |
| 3/11/20 | 10:00 AM | Madeira Beach | Field 1 | Central Michigan University, MI (MAC) | Quinnipiac University, CT (MAAC) | NCAA Division I |
| 3/11/20 | 10:00 AM | Madeira Beach | Field 2 | University of Toledo, OH (MAC) | Butler University, IN (Big East) | NCAA Division I |
| 3/11/20 | 10:15 AM | Auburndale Softball Complex | Field 4 | Salem University, WV (Independent) | Post University, CT (CACC) | NCAA Division II |
| 3/11/20 | 10:15 AM | Auburndale Softball Complex | Field 5 | Stonehill College, MA (NE10) | Dominican College, NY (CACC) | NCAA Division II |
| 3/11/20 | 10:15 AM | DiamondPlex | Field D | Assumption College, MA (NE10) | Upper Iowa University, IA (NSIC) | NCAA Division II |
| 3/11/20 | 10:15 AM | DiamondPlex | Field E | University of Indianapolis, IN (GLVC) | Urbana University, OH (MEC) | NCAA Division II |
| 3/11/20 | 10:15 AM | Fortune Road | Field 3 | Carlow University, PA (RSC) | Fisher College, MA (NIAC) | NAIA |
| 3/11/20 | 10:15 AM | Fortune Road | Field 4 | Concordia University Nebraska, NE (GPAC) | University of Michigan-Dearborn, MI (WHAC) | NAIA |
| 3/11/20 | 11:00 AM | Sleepy Hollow Sports Complex | Field 1 | D'Youville College, NY (AMCC) | Alverno College, WI (NACC) | NCAA Division III |
| 3/11/20 | 11:00 AM | Sleepy Hollow Sports Complex | Field 2 | Hood College, MD (MAC) | Penn State University-Hazleton, PA (PSUAC) | NCAA Division III |
| 3/11/20 | 11:15 AM | Hancock Recreational Complex | Field 1 | Northland Community & Technical College, MN (MCAC) | Jackson College, MI (MCCAA) | NJCAA/JV |
| 3/11/20 | 11:15 AM | Hancock Recreational Complex | Field 2 | University of Mount Union, OH (OAC) | Dominican University, IL (NACC) | NCAA Division III |
| 3/11/20 | 11:15 AM | Hancock Recreational Complex | Field 3 | William Penn University JV, IA (HAAC) | Mott Community College, MI (MCCAA) | NJCAA/JV |
| 3/11/20 | 11:15 AM | Legends Way Ballfields | Field 1 | Ursinus College, PA (Centennial) | Montclair State University, NJ (NJAC) | NCAA Division III |
| 3/11/20 | 11:15 AM | Legends Way Ballfields | Field 2 | UMASS-Dartmouth, MA (LEC) | Webster University, MO (SLIAC) | NCAA Division III |
| 3/11/20 | 11:15 AM | Legends Way Ballfields | Field 3 | Ithaca College, NY (Liberty) | Carthage College, WI (CCIW) | NCAA Division III |
| 3/11/20 | 11:15 AM | Minneola Athletic Complex | Field 1 | Carroll University, WI (CCIW) | Penn State University-DuBois, PA (PSUAC) | NCAA Division III |
| 3/11/20 | 11:15 AM | Sleepy Hollow Sports Complex | Field 3 | Susquehanna University, PA (Landmark) | Marian University, WI (NACC) | NCAA Division III |
| 3/11/20 | 11:15 AM | Sleepy Hollow Sports Complex | Field 4 | TBD (DIII) | Olivet College, MI (MIAA) | NCAA Division III |
| 3/11/20 | 11:30 AM | Hancock Recreational Complex | Field 4 | Cuyahoga Community College, OH (OCCAC) | South Suburban College, IL (Independent) | NJCAA/JV |
| 3/11/20 | 11:30 AM | Hancock Recreational Complex | Field 5 | Central Lakes College, MN (Region 13B) | Alpena Community College, MI (MCCAA) | NJCAA/JV |
| 3/11/20 | 11:30 AM | Legends Way Ballfields | Field 4 | Ohio Wesleyan University, OH (NCAC) | Wheaton College, MA (NEWMAC) | NCAA Division III |
| 3/11/20 | 11:30 AM | Legends Way Ballfields | Field 5 | Bowdoin College, ME (NESCAC) | Lesley University, MA (NECC) | NCAA Division III |
| 3/11/20 | 11:30 AM | Minneola Athletic Complex | Field 2 | Roger Williams University, RI (CCC) | Bridgewater State University, MA (MASCAC) | NCAA Division III |
| 3/11/20 | 11:30 AM | Sleepy Hollow Sports Complex | Field 5 | Penn State University-Brandywine, PA (PSUAC) | TBD (DIII) | NCAA Division III |
| 3/11/20 | 12:00 PM | Madeira Beach | Field 3 | Niagara University, NY (MAAC) | Creighton University, NE (Big East) | NCAA Division I |
| 3/11/20 | 12:15 PM | Auburndale Softball Complex | Field 1 | Lewis University, IL (GLVC) | St. Cloud State University, MN (NSIC) | NCAA Division II |
| 3/11/20 | 12:15 PM | Auburndale Softball Complex | Field 2 | California University, PA (PSAC) | University of Sioux Falls, SD (NSIC) | NCAA Division II |
| 3/11/20 | 12:15 PM | Auburndale Softball Complex | Field 3 | Post University, CT (CACC) | Ferris State University, MI (GLIAC) | NCAA Division II |
| 3/11/20 | 12:15 PM | DiamondPlex | Field A | Urbana University, OH (MEC) | Wayne State College, NE (NSIC) | NCAA Division II |
| 3/11/20 | 12:15 PM | DiamondPlex | Field B | Slippery Rock University, PA (PSAC) | Le Moyne College, NY (NE10) | NCAA Division II |
| 3/11/20 | 12:15 PM | DiamondPlex | Field C | West Chester University, PA (PSAC) | Fairmont State University, WV (MEC) | NCAA Division II |
| 3/11/20 | 12:15 PM | Fortune Road | Field 1 | University of Michigan-Dearborn, MI (WHAC) | Bemidji State University (DII)* | NAIA |
| 3/11/20 | 12:15 PM | Fortune Road | Field 1 | University of Michigan-Dearborn (NAIA) | Bemidji State University, MN (NSIC) | NCAA Division II |
| 3/11/20 | 12:15 PM | Fortune Road | Field 2 | Lawrence Technological University, MI (WHAC) | St. Ambrose University, IA (CCAC) | NAIA |
| 3/11/20 | 12:30 PM | Auburndale Softball Complex | Field 4 | Bentley University, MA (NE10) | Salem University, WV (Independent) | NCAA Division II |
| 3/11/20 | 12:30 PM | Auburndale Softball Complex | Field 5 | Dominican College, NY (CACC) | Stonehill College, MA (NE10) | NCAA Division II |
| 3/11/20 | 12:30 PM | DiamondPlex | Field D | Augustana University, SD (NSIC) | Assumption College, MA (NE10) | NCAA Division II |
| 3/11/20 | 12:30 PM | DiamondPlex | Field E | Upper Iowa University, IA (NSIC) | University of Indianapolis, IN (GLVC) | NCAA Division II |
| 3/11/20 | 12:30 PM | Fortune Road | Field 3 | William Penn University, IA (HAAC) | Carlow University, PA (RSC) | NAIA |
| 3/11/20 | 12:30 PM | Fortune Road | Field 4 | Thomas More University, KY (ACAA) | St. Xavier University, IL (CCAC) | NAIA |
| 3/11/20 | 12:30 PM | Madeira Beach | Field 1 | Quinnipiac University, CT (MAAC) | Central Michigan University, MI (MAC) | NCAA Division I |
| 3/11/20 | 12:30 PM | Madeira Beach | Field 2 | Butler University, IN (Big East) | South Dakota State University, SD (Summit) | NCAA Division I |
| 3/11/20 | 1:15 PM | Sleepy Hollow Sports Complex | Field 1 | Alverno College, WI (NACC) | Hood College, MD (MAC) | NCAA Division III |
| 3/11/20 | 1:15 PM | Sleepy Hollow Sports Complex | Field 2 | Penn State University-Hazleton, PA (PSUAC) | D'Youville College, NY (AMCC) | NCAA Division III |
| 3/11/20 | 1:30 PM | Hancock Recreational Complex | Field 1 | Jackson College, MI (MCCAA) | Rock Valley College, IL (N4C) | NJCAA/JV |
| 3/11/20 | 1:30 PM | Hancock Recreational Complex | Field 2 | Emmanuel College, MA (GNAC) | University of Mount Union, OH (OAC) | NCAA Division III |
| 3/11/20 | 1:30 PM | Hancock Recreational Complex | Field 3 | Glen Oaks Community College, MI (MCCAA) | Northland Community & Technical College, MN (MCAC) | NJCAA/JV |
| 3/11/20 | 1:30 PM | Legends Way Ballfields | Field 1 | The Sage Colleges, NY (Empire 8) | Wentworth Institute of Technology, MA (CCC) | NCAA Division III |
| 3/11/20 | 1:30 PM | Legends Way Ballfields | Field 2 | Webster University, MO (SLIAC) | Concordia University Chicago, IL (NACC) | NCAA Division III |
| 3/11/20 | 1:30 PM | Legends Way Ballfields | Field 3 | Lesley University, MA (NECC) | Ithaca College, NY (Liberty) | NCAA Division III |
| 3/11/20 | 1:30 PM | Minneola Athletic Complex | Field 1 | Cornell College, IA (Midwest) | Carroll University, WI (CCIW) | NCAA Division III |
| 3/11/20 | 1:30 PM | Sleepy Hollow Sports Complex | Field 3 | Olivet College, MI (MIAA) | Susquehanna University, PA (Landmark) | NCAA Division III |
| 3/11/20 | 1:30 PM | Sleepy Hollow Sports Complex | Field 4 | Marian University, WI (NACC) | TBD (DIII) | NCAA Division III |
| 3/11/20 | 1:45 PM | Hancock Recreational Complex | Field 4 | South Suburban College, IL (Independent) | Heartland Community College, IL (MWAC) | NJCAA/JV |
| 3/11/20 | 1:45 PM | Hancock Recreational Complex | Field 5 | Mott Community College, MI (MCCAA) | Dominican University JV, IL (NACC) | NJCAA/JV |
| 3/11/20 | 1:45 PM | Legends Way Ballfields | Field 4 | Mount St. Joseph University, OH (HCAC) | Ohio Wesleyan University, OH (NCAC) | NCAA Division III |
| 3/11/20 | 1:45 PM | Legends Way Ballfields | Field 5 | Washington and Jefferson College, PA (PAC) | UMASS-Dartmouth, MA (LEC) | NCAA Division III |
| 3/11/20 | 1:45 PM | Minneola Athletic Complex | Field 2 | Penn State University-DuBois, PA (PSUAC) | Roger Williams University, RI (CCC) | NCAA Division III |
| 3/11/20 | 1:45 PM | Sleepy Hollow Sports Complex | Field 5 | TBD (DIII) | Penn State University-Brandywine, PA (PSUAC) | NCAA Division III |
| 3/11/20 | 2:30 PM | DiamondPlex | Field B | American International College, MA (NE10) | University of Pittsburgh-Johnstown, PA (PSAC) | NCAA Division II |
| 3/11/20 | 2:30 PM | DiamondPlex | Field C | Minnesota State University-Mankato, MN (NSIC) | Lock Haven University, PA (PSAC) | NCAA Division II |
| 3/11/20 | 2:30 PM | Fortune Road | Field 1 | Fisher College, MA (NIAC) | Concordia University Nebraska, NE (GPAC) | NAIA |
| 3/11/20 | 2:30 PM | Madeira Beach | Field 3 | Creighton University, NE (Big East) | Niagara University, NY (MAAC) | NCAA Division I |
| 3/11/20 | 2:45 PM | DiamondPlex | Field D | Northern State University, SD (NSIC) | Bloomfield College, NJ (CACC) | NCAA Division II |
| 3/11/20 | 2:45 PM | Fortune Road | Field 3 | St. Xavier University, IL (CCAC) | Carlow University, PA (RSC) | NAIA |
| 3/11/20 | 2:45 PM | Fortune Road | Field 4 | St. Ambrose University, IA (CCAC) | Thomas More University, KY (ACAA) | NAIA |
| 3/11/20 | 3:00 PM | Madeira Beach | Field 2 | South Dakota State University, SD (Summit) | University of Toledo, OH (MAC) | NCAA Division I |
| 3/11/20 | 4:00 PM | Hancock Recreational Complex | Field 1 | Penn State University-New Kensington, PA (PSUAC) | The Catholic University of America, DC (Landmark) | NCAA Division III |
| 3/11/20 | 4:00 PM | Hancock Recreational Complex | Field 2 | Penn State University-Berks, PA (NEAC) | Belhaven University, MS (ASC) | NCAA Division III |
| 3/11/20 | 4:00 PM | Hancock Recreational Complex | Field 3 | Plymouth State University, NH (LEC) | Simmons University, MA (GNAC) | NCAA Division III |
| 3/11/20 | 4:00 PM | Legends Way Ballfields | Field 1 | Carnegie Mellon University, PA (UAA) | Wesleyan University, CT (NESCAC) | NCAA Division III |
| 3/11/20 | 4:00 PM | Legends Way Ballfields | Field 2 | Beloit College, WI (Midwest) | Juniata College, PA (Landmark) | NCAA Division III |
| 3/11/20 | 4:00 PM | Legends Way Ballfields | Field 3 | Millikin University, IL (CCIW) | Penn State University-Behrend, PA (AMCC) | NCAA Division III |
| 3/11/20 | 4:00 PM | Minneola Athletic Complex | Field 1 | SUNY Potsdam, NY (SUNYAC) | North Park University, IL (CCIW) | NCAA Division III |
| 3/11/20 | 4:15 PM | Hancock Recreational Complex | Field 4 | Swarthmore College, PA (Centennial) | Kean University, NJ (NJAC) | NCAA Division III |
| 3/11/20 | 4:15 PM | Hancock Recreational Complex | Field 5 | Delaware Valley University, PA (MAC) | Gordon College, MA (CCC) | NCAA Division III |
| 3/11/20 | 4:15 PM | Legends Way Ballfields | Field 4 | Westfield State University, MA (MASCAC) | Husson University, ME (NAC) | NCAA Division III |
| 3/11/20 | 4:15 PM | Minneola Athletic Complex | Field 2 | Suffolk University, MA (GNAC) | Skidmore College, NY (Liberty) | NCAA Division III |
| 3/11/20 | 4:45 PM | DiamondPlex | Field B | Lock Haven University, PA (PSAC) | American International College, MA (NE10) | NCAA Division II |
| 3/11/20 | 4:45 PM | DiamondPlex | Field C | University of Pittsburgh-Johnstown, PA (PSAC) | Minnesota State University-Mankato, MN (NSIC) | NCAA Division II |
| 3/11/20 | 5:00 PM | DiamondPlex | Field D | Bloomfield College, NJ (CACC) | Northern State University, SD (NSIC) | NCAA Division II |
| 3/11/20 | 5:00 PM | Legends Way Ballfields | Field 5 | TBD (JUCO/JV) | Marian University JV, WI (NACC) | NJCAA/JV |
| 3/11/20 | 6:15 PM | Hancock Recreational Complex | Field 1 | Belhaven University, MS (ASC) | Penn State University-New Kensington, PA (PSUAC) | NCAA Division III |
| 3/11/20 | 6:15 PM | Hancock Recreational Complex | Field 2 | Kean University, NJ (NJAC) | Penn State University-Berks, PA (NEAC) | NCAA Division III |
| 3/11/20 | 6:15 PM | Hancock Recreational Complex | Field 3 | The Catholic University of America, DC (Landmark) | Plymouth State University, NH (LEC) | NCAA Division III |
| 3/11/20 | 6:15 PM | Legends Way Ballfields | Field 1 | Penn State University-Behrend, PA (AMCC) | Carnegie Mellon University, PA (UAA) | NCAA Division III |
| 3/11/20 | 6:15 PM | Legends Way Ballfields | Field 2 | Wesleyan University, CT (NESCAC) | Beloit College, WI (Midwest) | NCAA Division III |
| 3/11/20 | 6:15 PM | Legends Way Ballfields | Field 3 | Husson University, ME (NAC) | Millikin University, IL (CCIW) | NCAA Division III |
| 3/11/20 | 6:15 PM | Minneola Athletic Complex | Field 1 | Skidmore College, NY (Liberty) | SUNY Potsdam, NY (SUNYAC) | NCAA Division III |
| 3/11/20 | 6:30 PM | Hancock Recreational Complex | Field 4 | Gordon College, MA (CCC) | Swarthmore College, PA (Centennial) | NCAA Division III |
| 3/11/20 | 6:30 PM | Hancock Recreational Complex | Field 5 | Simmons University, MA (GNAC) | Delaware Valley University, PA (MAC) | NCAA Division III |
| 3/11/20 | 6:30 PM | Legends Way Ballfields | Field 4 | Juniata College, PA (Landmark) | Westfield State University, MA (MASCAC) | NCAA Division III |
| 3/11/20 | 6:30 PM | Minneola Athletic Complex | Field 2 | North Park University, IL (CCIW) | Suffolk University, MA (GNAC) | NCAA Division III |
Thursday, March 12
| | | | | | | |
| --- | --- | --- | --- | --- | --- | --- |
| Date | Time (ET) | Location | No. | Matchup | | Division |
| 3/12/20 | 9:00 AM | Hancock Recreational Complex | Field 1 | Cuyahoga Community College, OH (OCCAC) | William Penn University JV, IA (HAAC) | NJCAA/JV |
| 3/12/20 | 9:00 AM | Hancock Recreational Complex | Field 2 | Benedictine University JV, IL (NAC) | Rock Valley College, IL (N4C) | NJCAA/JV |
| 3/12/20 | 9:00 AM | Hancock Recreational Complex | Field 3 | University of Pittsburgh-Greensburg, PA (AMCC) | Bethany College, WV (PAC) | NCAA Division III |
| 3/12/20 | 9:00 AM | Legends Way Ballfields | Field 1 | Bates College, ME (NESCAC) | Wesleyan University, CT (NESCAC) | NCAA Division III |
| 3/12/20 | 9:00 AM | Legends Way Ballfields | Field 2 | Montclair State University, NJ (NJAC) | Lakeland University, WI (NACC) | NCAA Division III |
| 3/12/20 | 9:00 AM | Legends Way Ballfields | Field 3 | Carthage College, WI (CCIW) | Gordon College, MA (CCC) | NCAA Division III |
| 3/12/20 | 9:00 AM | Minneola Athletic Complex | Field 1 | Nebraska Weleyan University, NE (ARC) | Case Western Reserve University, OH (UAA) | NCAA Division III |
| 3/12/20 | 9:15 AM | Hancock Recreational Complex | Field 4 | Haverford College, PA (Centennial) | Susquehanna University, PA (Landmark) | NCAA Division III |
| 3/12/20 | 9:15 AM | Hancock Recreational Complex | Field 5 | Geneva College, PA (PAC) | University of Northwestern-St Paul, MN (UMAC) | NCAA Division III |
| 3/12/20 | 9:15 AM | Legends Way Ballfields | Field 4 | University of Dubuque, IA (ARC) | Monmouth College, IL (Midwest) | NCAA Division III |
| 3/12/20 | 9:15 AM | Legends Way Ballfields | Field 5 | Ursinus College, PA (Centennial) | DeSales University, PA (MAC) | NCAA Division III |
| 3/12/20 | 9:15 AM | Minneola Athletic Complex | Field 2 | Wisconsin Lutheran College, WI (NACC) | Heidelberg University, OH (OAC) | NCAA Division III |
| 3/12/20 | 10:00 AM | Auburndale Softball Complex | Field 1 | Upper Iowa University, IA (NSIC) | Malone University, OH (GMAC) | NCAA Division II |
| 3/12/20 | 10:00 AM | Auburndale Softball Complex | Field 2 | Wayne State College, NE (NSIC) | University of Pittsburgh-Johnstown, PA (PSAC) | NCAA Division II |
| 3/12/20 | 10:00 AM | Auburndale Softball Complex | Field 3 | Hillsdale College, MI (GMAC) | Minnesota State University-Mankato, MN (NSIC) | NCAA Division II |
| 3/12/20 | 10:00 AM | DiamondPlex | Field A | Slippery Rock University, PA (PSAC) | Southwest Minnesota State University, MN (NSIC) | NCAA Division II |
| 3/12/20 | 10:00 AM | DiamondPlex | Field B | American International College, MA (NE10) | New York Institute of Technology, NY (ECC) | NCAA Division II |
| 3/12/20 | 10:00 AM | DiamondPlex | Field C | Bentley University, MA (NE10) | St. Thomas Aquinas College, NY (ECC) | NCAA Division II |
| 3/12/20 | 10:00 AM | Fortune Road | Field 1 | Lourdes University, OH (WHAC) | Fisher College, MA (NIAC) | NAIA |
| 3/12/20 | 10:00 AM | Fortune Road | Field 2 | William Penn University, IA (HAAC) | Lawrence Technological University, MI (WHAC) | NAIA |
| 3/12/20 | 10:00 AM | Sleepy Hollow Sports Complex | Field 1 | Olivet College, MI (MIAA) | Meredith College, NC (USA South) | NCAA Division III |
| 3/12/20 | 10:00 AM | Sleepy Hollow Sports Complex | Field 3 | The Catholic University of America, DC (Landmark) | Washington and Jefferson College, PA (PAC) | NCAA Division III |
| 3/12/20 | 10:00 AM | Sleepy Hollow Sports Complex | Field 4 | Coe College, IA (ARC) | Manhattanville College, NY (MAC) | NCAA Division III |
| 3/12/20 | 10:15 AM | Auburndale Softball Complex | Field 4 | Bloomfield College, NJ (CACC) | West Chester University, PA (PSAC) | NCAA Division II |
| 3/12/20 | 10:15 AM | Auburndale Softball Complex | Field 5 | Assumption College, MA (NE10) | Ferris State University, MI (GLIAC) | NCAA Division II |
| 3/12/20 | 10:15 AM | DiamondPlex | Field D | University of Sioux Falls, SD (NSIC) | University of Bridgeport, CT (ECC) | NCAA Division II |
| 3/12/20 | 10:15 AM | DiamondPlex | Field E | Le Moyne College, NY (NE10) | St. Cloud State University, MN (NSIC) | NCAA Division II |
| 3/12/20 | 10:15 AM | Fortune Road | Field 3 | St. Ambrose University, IA (CCAC) | Carlow University, PA (RSC) | NAIA |
| 3/12/20 | 10:15 AM | Fortune Road | Field 4 | St. Xavier University, IL (CCAC) | Concordia University Nebraska, NE (GPAC) | NAIA |
| 3/12/20 | 10:30 AM | Sleepy Hollow Sports Complex | Field 2 | Wentworth Institute of Technology, MA (CCC) | Alfred University, NY (Empire 8) | NCAA Division III |
| 3/12/20 | 10:30 AM | Sleepy Hollow Sports Complex | Field 5 | Husson University, ME (NAC) | The College of St. Scholastica, MN (UMAC) | NCAA Division III |
| 3/12/20 | 10:30 AM | Sleepy Hollow Sports Complex | Field 6 | College of Wooster, OH (NCAC) | Rhodes College, TN (SAA) | NCAA Division III |
| 3/12/20 | 11:15 AM | Hancock Recreational Complex | Field 1 | William Penn University JV, IA (HAAC) | Marietta College JV, OH (OAC) | NJCAA/JV |
| 3/12/20 | 11:15 AM | Hancock Recreational Complex | Field 2 | Rock Valley College, IL (N4C) | Cuyahoga Community College, OH (OCCAC) | NJCAA/JV |
| 3/12/20 | 11:15 AM | Hancock Recreational Complex | Field 3 | Susquehanna University, PA (Landmark) | University of Pittsburgh-Greensburg, PA (AMCC) | NCAA Division III |
| 3/12/20 | 11:15 AM | Legends Way Ballfields | Field 1 | Wheaton College, MA (NEWMAC) | Bates College, ME (NESCAC) | NCAA Division III |
| 3/12/20 | 11:15 AM | Legends Way Ballfields | Field 2 | Monmouth College, IL (Midwest) | Emmanuel College, MA (GNAC) | NCAA Division III |
| 3/12/20 | 11:15 AM | Legends Way Ballfields | Field 3 | Gordon College, MA (CCC) | UMASS-Dartmouth, MA (LEC) | NCAA Division III |
| 3/12/20 | 11:15 AM | Minneola Athletic Complex | Field 1 | Defiance College, OH (HCAC) | Nebraska Weleyan University, NE (ARC) | NCAA Division III |
| 3/12/20 | 11:30 AM | Hancock Recreational Complex | Field 4 | Westminster College, PA (PAC) | Haverford College, PA (Centennial) | NCAA Division III |
| 3/12/20 | 11:30 AM | Hancock Recreational Complex | Field 5 | Roger Williams University, RI (CCC) | Geneva College, PA (PAC) | NCAA Division III |
| 3/12/20 | 11:30 AM | Legends Way Ballfields | Field 4 | Wittenberg University, OH (NCAC) | Carthage College, WI (CCIW) | NCAA Division III |
| 3/12/20 | 11:30 AM | Legends Way Ballfields | Field 5 | Marywood University, PA (AEC) | Ursinus College, PA (Centennial) | NCAA Division III |
| 3/12/20 | 11:30 AM | Minneola Athletic Complex | Field 2 | Heidelberg University, OH (OAC) | Carnegie Mellon University, PA (UAA) | NCAA Division III |
| 3/12/20 | 12:00 PM | Madeira Beach | Field 2 | University of Toledo, OH (MAC) | Merrimack College, MA (NEC) | NCAA Division I |
| 3/12/20 | 12:00 PM | Madeira Beach | Field 3 | Creighton University, NE (Big East) | Indiana University, IN (Big Ten) | NCAA Division I |
| 3/12/20 | 12:15 PM | Auburndale Softball Complex | Field 1 | Ferris State University, MI (GLIAC) | Upper Iowa University, IA (NSIC) | NCAA Division II |
| 3/12/20 | 12:15 PM | Auburndale Softball Complex | Field 2 | Malone University, OH (GMAC) | Wayne State College, NE (NSIC) | NCAA Division II |
| 3/12/20 | 12:15 PM | Auburndale Softball Complex | Field 3 | University of Pittsburgh-Johnstown, PA (PSAC) | Hillsdale College, MI (GMAC) | NCAA Division II |
| 3/12/20 | 12:15 PM | DiamondPlex | Field A | Southwest Minnesota State University, MN (NSIC) | American International College, MA (NE10) | NCAA Division II |
| 3/12/20 | 12:15 PM | DiamondPlex | Field B | New York Institute of Technology, NY (ECC) | University of Sioux Falls, SD (NSIC) | NCAA Division II |
| 3/12/20 | 12:15 PM | DiamondPlex | Field C | St. Thomas Aquinas College, NY (ECC) | Slippery Rock University, PA (PSAC) | NCAA Division II |
| 3/12/20 | 12:15 PM | Fortune Road | Field 1 | Carlow University, PA (RSC) | Lourdes University, OH (WHAC) | NAIA |
| 3/12/20 | 12:15 PM | Fortune Road | Field 2 | Fisher College, MA (NIAC) | William Penn University, IA (HAAC) | NAIA |
| 3/12/20 | 12:15 PM | Sleepy Hollow Sports Complex | Field 1 | Meredith College, NC (USA South) | Coe College, IA (ARC) | NCAA Division III |
| 3/12/20 | 12:15 PM | Sleepy Hollow Sports Complex | Field 3 | Manhattanville College, NY (MAC) | The Catholic University of America, DC (Landmark) | NCAA Division III |
| 3/12/20 | 12:30 PM | Auburndale Softball Complex | Field 4 | Minnesota State University-Mankato, MN (NSIC) | Bloomfield College, NJ (CACC) | NCAA Division II |
| 3/12/20 | 12:30 PM | Auburndale Softball Complex | Field 5 | West Chester University, PA (PSAC) | Assumption College, MA (NE10) | NCAA Division II |
| 3/12/20 | 12:30 PM | DiamondPlex | Field D | University of Bridgeport, CT (ECC) | Le Moyne College, NY (NE10) | NCAA Division II |
| 3/12/20 | 12:30 PM | DiamondPlex | Field E | St. Cloud State University, MN (NSIC) | Bentley University, MA (NE10) | NCAA Division II |
| 3/12/20 | 12:30 PM | Fortune Road | Field 3 | Concordia University Nebraska, NE (GPAC) | St. Ambrose University, IA (CCAC) | NAIA |
| 3/12/20 | 12:30 PM | Fortune Road | Field 4 | Lawrence Technological University, MI (WHAC) | St. Xavier University, IL (CCAC) | NAIA |
| 3/12/20 | 12:30 PM | Sleepy Hollow Sports Complex | Field 5 | Becker College, MA (NECC) | Husson University, ME (NAC) | NCAA Division III |
| 3/12/20 | 12:30 PM | Sleepy Hollow Sports Complex | Field 6 | Rhodes College, TN (SAA) | Olivet College, MI (MIAA) | NCAA Division III |
| 3/12/20 | 12:45 PM | Sleepy Hollow Sports Complex | Field 2 | Penn State University-Hazleton, PA (PSUAC) | SUNY Potsdam, NY (SUNYAC) | NCAA Division III |
| 3/12/20 | 12:45 PM | Sleepy Hollow Sports Complex | Field 4 | The College of St. Scholastica, MN (UMAC) | The Sage Colleges, NY (Empire 8) | NCAA Division III |
| 3/12/20 | 1:30 PM | Hancock Recreational Complex | Field 3 | Bethany College, WV (PAC) | Juniata College, PA (Landmark) | NCAA Division III |
| 3/12/20 | 1:30 PM | Legends Way Ballfields | Field 1 | Wesleyan University, CT (NESCAC) | Wheaton College, MA (NEWMAC) | NCAA Division III |
| 3/12/20 | 1:30 PM | Legends Way Ballfields | Field 2 | Emmanuel College, MA (GNAC) | Montclair State University, NJ (NJAC) | NCAA Division III |
| 3/12/20 | 1:30 PM | Legends Way Ballfields | Field 3 | UMASS-Dartmouth, MA (LEC) | University of Dubuque, IA (ARC) | NCAA Division III |
| 3/12/20 | 1:30 PM | Minneola Athletic Complex | Field 1 | Case Western Reserve University, OH (UAA) | Wisconsin Lutheran College, WI (NACC) | NCAA Division III |
| 3/12/20 | 1:45 PM | Hancock Recreational Complex | Field 1 | Jackson College, MI (MCCAA) | Marshalltown Community College, IA (ICCAC) | NJCAA/JV |
| 3/12/20 | 1:45 PM | Hancock Recreational Complex | Field 2 | Niagara County Community College, NY (Region 3) | Geneva College JV, PA (PAC) | NJCAA/JV |
| 3/12/20 | 1:45 PM | Hancock Recreational Complex | Field 4 | Marietta College, OH (OAC) | Westminster College, PA (PAC) | NCAA Division III |
| 3/12/20 | 1:45 PM | Hancock Recreational Complex | Field 5 | University of Northwestern-St Paul, MN (UMAC) | Roger Williams University, RI (CCC) | NCAA Division III |
| 3/12/20 | 1:45 PM | Legends Way Ballfields | Field 4 | DeSales University, PA (MAC) | Wittenberg University, OH (NCAC) | NCAA Division III |
| 3/12/20 | 1:45 PM | Legends Way Ballfields | Field 5 | Lakeland University, WI (NACC) | Marywood University, PA (AEC) | NCAA Division III |
| 3/12/20 | 1:45 PM | Minneola Athletic Complex | Field 2 | Carnegie Mellon University, PA (UAA) | Defiance College, OH (HCAC) | NCAA Division III |
| 3/12/20 | 2:00 PM | Boombah Soldiers Creek | Field 1 | Long Island University, NY (NEC) | Northern Kentucky University, KY (Horizon) | NCAA Division I |
| 3/12/20 | 2:30 PM | Auburndale Softball Complex | Field 2 | Edinboro University, PA (PSAC) | Dominican College, NY (CACC) | NCAA Division II |
| 3/12/20 | 2:30 PM | Auburndale Softball Complex | Field 3 | Nyack College, NY (CACC) | Salem University, WV (Independent) | NCAA Division II |
| 3/12/20 | 2:30 PM | DiamondPlex | Field B | Winona State University, MN (NSIC) | Ashland University, OH (GLIAC) | NCAA Division II |
| 3/12/20 | 2:30 PM | DiamondPlex | Field C | Bemidji State University, MN (NSIC) | Northwood University, MI (GLIAC) | NCAA Division II |
| 3/12/20 | 2:30 PM | Madeira Beach | Field 2 | Central Michigan University, MI (MAC) | Creighton University, NE (Big East) | NCAA Division I |
| 3/12/20 | 2:30 PM | Madeira Beach | Field 3 | University of Toledo, OH (MAC) | Indiana University, IN (Big Ten) | NCAA Division I |
| 3/12/20 | 2:30 PM | Sleepy Hollow Sports Complex | Field 3 | Alfred University, NY (Empire 8) | College of Wooster, OH (NCAC) | NCAA Division III |
| 3/12/20 | 2:45 PM | Auburndale Softball Complex | Field 4 | Minnesota State University-Moorhead, MN (NSIC) | Trevecca Nazarene University, TN (GMAC) | NCAA Division II |
| 3/12/20 | 2:45 PM | Auburndale Softball Complex | Field 5 | Northern State University, SD (NSIC) | California University, PA (PSAC) | NCAA Division II |
| 3/12/20 | 2:45 PM | DiamondPlex | Field D | Wayne State University, MI (GLIAC) | Lake Erie College, OH (GMAC) | NCAA Division II |
| 3/12/20 | 2:45 PM | DiamondPlex | Field E | Indiana University of Pennsylvania, PA (PSAC) | Kutztown University, PA (PSAC) | NCAA Division II |
| 3/12/20 | 2:45 PM | Sleepy Hollow Sports Complex | Field 1 | The Sage Colleges, NY (Empire 8) | Penn State University-Hazleton, PA (PSUAC) | NCAA Division III |
| 3/12/20 | 2:45 PM | Sleepy Hollow Sports Complex | Field 5 | Washington and Jefferson College, PA (PAC) | Becker College, MA (NECC) | NCAA Division III |
| 3/12/20 | 2:45 PM | Sleepy Hollow Sports Complex | Field 6 | Skidmore College, NY (Liberty) | North Park University, IL (CCIW) | NCAA Division III |
| 3/12/20 | 3:00 PM | Fortune Road | Field 2 | Penn State University-Altoona, PA (AMCC) | TBD (DIII) | NCAA Division III |
| 3/12/20 | 3:00 PM | Sleepy Hollow Sports Complex | Field 2 | SUNY Potsdam, NY (SUNYAC) | Wentworth Institute of Technology, MA (CCC) | NCAA Division III |
| 3/12/20 | 3:00 PM | Sleepy Hollow Sports Complex | Field 4 | Marian University, WI (NACC) | D'Youville College, NY (AMCC) | NCAA Division III |
| 3/12/20 | 4:00 PM | Hancock Recreational Complex | Field 1 | Alpena Community College, MI (MCCAA) | Jackson College, MI (MCCAA) | NJCAA/JV |
| 3/12/20 | 4:00 PM | Hancock Recreational Complex | Field 2 | Glen Oaks Community College, MI (MCCAA) | Niagara County Community College, NY (Region 3) | NJCAA/JV |
| 3/12/20 | 4:00 PM | Hancock Recreational Complex | Field 3 | Juniata College, PA (Landmark) | Marietta College, OH (OAC) | NCAA Division III |
| 3/12/20 | 4:00 PM | Legends Way Ballfields | Field 1 | Beloit College, WI (Midwest) | St. Mary's College, IN (MIAA) | NCAA Division III |
| 3/12/20 | 4:00 PM | Legends Way Ballfields | Field 2 | Washington College, MD (Centennial) | Belhaven University, MS (ASC) | NCAA Division III |
| 3/12/20 | 4:00 PM | Legends Way Ballfields | Field 3 | Bowdoin College, ME (NESCAC) | Simmons University, MA (GNAC) | NCAA Division III |
| 3/12/20 | 4:00 PM | Legends Way Ballfields | Field 5 | Madison College, WI (N4C) | University of Dubuque JV, IA (ARC) | NJCAA/JV |
| 3/12/20 | 4:00 PM | Minneola Athletic Complex | Field 1 | University of Mount Union, OH (OAC) | Wheaton College, IL (CCIW) | NCAA Division III |
| 3/12/20 | 4:15 PM | Hancock Recreational Complex | Field 4 | Wisconsin Lutheran College JV, WI (NACC) | Marshalltown Community College, IA (ICCAC) | NJCAA/JV |
| 3/12/20 | 4:15 PM | Hancock Recreational Complex | Field 5 | Mott Community College, MI (MCCAA) | Rock Valley College, IL (N4C) | NJCAA/JV |
| 3/12/20 | 4:15 PM | Legends Way Ballfields | Field 4 | Carroll University, WI (CCIW) | Plymouth State University, NH (LEC) | NCAA Division III |
| 3/12/20 | 4:15 PM | Minneola Athletic Complex | Field 2 | Lake Forest College, IL (Midwest) | Ithaca College, NY (Liberty) | NCAA Division III |
| 3/12/20 | 4:30 PM | Boombah Soldiers Creek | Field 1 | Niagara University, NY (MAAC) | Long Island University, NY (NEC) | NCAA Division I |
| 3/12/20 | 4:45 PM | Auburndale Softball Complex | Field 2 | Trevecca Nazarene University, TN (GMAC) | Edinboro University, PA (PSAC) | NCAA Division II |
| 3/12/20 | 4:45 PM | Auburndale Softball Complex | Field 3 | California University, PA (PSAC) | Nyack College, NY (CACC) | NCAA Division II |
| 3/12/20 | 4:45 PM | DiamondPlex | Field B | Northwood University, MI (GLIAC) | Winona State University, MN (NSIC) | NCAA Division II |
| 3/12/20 | 4:45 PM | DiamondPlex | Field C | Lake Erie College, OH (GMAC) | Bemidji State University, MN (NSIC) | NCAA Division II |
| 3/12/20 | 5:00 PM | Auburndale Softball Complex | Field 4 | Salem University, WV (Independent) | Minnesota State University-Moorhead, MN (NSIC) | NCAA Division II |
| 3/12/20 | 5:00 PM | Auburndale Softball Complex | Field 5 | Dominican College, NY (CACC) | Northern State University, SD (NSIC) | NCAA Division II |
| 3/12/20 | 5:00 PM | DiamondPlex | Field D | Kutztown University, PA (PSAC) | Wayne State University, MI (GLIAC) | NCAA Division II |
| 3/12/20 | 5:00 PM | DiamondPlex | Field E | Ashland University, OH (GLIAC) | Indiana University of Pennsylvania, PA (PSAC) | NCAA Division II |
| 3/12/20 | 5:00 PM | Madeira Beach | Field 2 | Merrimack College, MA (NEC) | Central Michigan University, MI (MAC) | NCAA Division I |
| 3/12/20 | 5:00 PM | Sleepy Hollow Sports Complex | Field 5 | D'Youville College, NY (AMCC) | Skidmore College, NY (Liberty) | NCAA Division III |
| 3/12/20 | 5:00 PM | Sleepy Hollow Sports Complex | Field 6 | North Park University, IL (CCIW) | Marian University, WI (NACC) | NCAA Division III |
| 3/12/20 | 5:15 PM | Fortune Road | Field 2 | TBD (DIII) | Penn State University-Altoona, PA (AMCC) | NCAA Division III |
| 3/12/20 | 6:15 PM | Hancock Recreational Complex | Field 1 | Niagara County Community College, NY (Region 3) | Alpena Community College, MI (MCCAA) | NJCAA/JV |
| 3/12/20 | 6:15 PM | Hancock Recreational Complex | Field 2 | Marshalltown Community College, IA (ICCAC) | Glen Oaks Community College, MI (MCCAA) | NJCAA/JV |
| 3/12/20 | 6:15 PM | Legends Way Ballfields | Field 1 | Belhaven University, MS (ASC) | Beloit College, WI (Midwest) | NCAA Division III |
| 3/12/20 | 6:15 PM | Legends Way Ballfields | Field 2 | St. Mary's College, IN (MIAA) | Washington College, MD (Centennial) | NCAA Division III |
| 3/12/20 | 6:15 PM | Legends Way Ballfields | Field 3 | Plymouth State University, NH (LEC) | Bowdoin College, ME (NESCAC) | NCAA Division III |
| 3/12/20 | 6:15 PM | Minneola Athletic Complex | Field 1 | Ithaca College, NY (Liberty) | University of Mount Union, OH (OAC) | NCAA Division III |
| 3/12/20 | 6:30 PM | Hancock Recreational Complex | Field 5 | Mott Community College, MI (MCCAA) | Madison College, WI (N4C) | NJCAA/JV |
| 3/12/20 | 6:30 PM | Legends Way Ballfields | Field 4 | Simmons University, MA (GNAC) | Carroll University, WI (CCIW) | NCAA Division III |
| 3/12/20 | 6:30 PM | Minneola Athletic Complex | Field 2 | Wheaton College, IL (CCIW) | Lake Forest College, IL (Midwest) | NCAA Division III |
| 3/12/20 | 8:00 PM | | | Long Beach State | Boston | NCAA Division I |
| 3/12/20 | 10:00 PM | | | Fullerton | Boston | NCAA Division I |
Friday, March 13
| | | | | | | |
| --- | --- | --- | --- | --- | --- | --- |
| Date | Time (ET) | Location | No. | Matchup | | Division |
| 3/13/20 | 9:00 AM | DiamondPlex | Field E | Southern New Hampshire University, NH (NE10) | West Chester University, PA (PSAC) | NCAA Division II |
| 3/13/20 | 9:00 AM | Hancock Recreational Complex | Field 1 | Dominican University, IL (NACC) | Nichols College, MA (CCC) | NCAA Division III |
| 3/13/20 | 9:00 AM | Hancock Recreational Complex | Field 2 | Penn State University-Behrend, PA (AMCC) | Wisconsin Lutheran College, WI (NACC) | NCAA Division III |
| 3/13/20 | 9:00 AM | Hancock Recreational Complex | Field 3 | Becker College, MA (NECC) | Rowan University, NJ (NJAC) | NCAA Division III |
| 3/13/20 | 9:00 AM | Legends Way Ballfields | Field 1 | Cuyahoga Community College, OH (OCCAC) | Erie Community College, NY (Region 3) | NJCAA/JV |
| 3/13/20 | 9:00 AM | Legends Way Ballfields | Field 2 | Onondaga Community College, NY (MSAC) | Rock Valley College, IL (N4C) | NJCAA/JV |
| 3/13/20 | 9:00 AM | Legends Way Ballfields | Field 3 | Alpena Community College, MI (MCCAA) | Northland Community & Technical College, MN (MCAC) | NJCAA/JV |
| 3/13/20 | 9:00 AM | Madeira Beach | Field 1 | Merrimack College, MA (NEC) | Creighton University, NE (Big East) | NCAA Division I |
| 3/13/20 | 9:00 AM | Madeira Beach | Field 2 | Central Connecticut State University, CT (NEC) | University of Toledo, OH (MAC) | NCAA Division I |
| 3/13/20 | 9:00 AM | Madeira Beach | Field 3 | The University at Buffalo, NY (MAC) | Lafayette College, PA (Patriot) | NCAA Division I |
| 3/13/20 | 9:00 AM | Minneola Athletic Complex | Field 1 | Lakeland University, WI (NACC) | North Central University, MN (UMAC) | NCAA Division III |
| 3/13/20 | 9:00 AM | Sleepy Hollow Sports Complex | Field 1 | North Park University, IL (CCIW) | Ohio Wesleyan University, OH (NCAC) | NCAA Division III |
| 3/13/20 | 9:00 AM | Sleepy Hollow Sports Complex | Field 2 | Kean University, NJ (NJAC) | Alfred University, NY (Empire 8) | NCAA Division III |
| 3/13/20 | 9:15 AM | Hancock Recreational Complex | Field 4 | Westminster College, PA (PAC) | Suffolk University, MA (GNAC) | NCAA Division III |
| 3/13/20 | 9:15 AM | Hancock Recreational Complex | Field 5 | Clarkson University, NY (Liberty) | Manhattanville College, NY (MAC) | NCAA Division III |
| 3/13/20 | 9:15 AM | Legends Way Ballfields | Field 4 | Marian University JV, WI (NACC) | Mott Community College, MI (MCCAA) | NJCAA/JV |
| 3/13/20 | 9:15 AM | Legends Way Ballfields | Field 5 | William Penn University JV, IA (HAAC) | Geneva College JV, PA (PAC) | NJCAA/JV |
| 3/13/20 | 9:15 AM | Minneola Athletic Complex | Field 2 | University of Pittsburgh-Greensburg, PA (AMCC) | Penn State University-New Kensington, PA (PSUAC) | NCAA Division III |
| 3/13/20 | 9:15 AM | Sleepy Hollow Sports Complex | Field 3 | Haverford College, PA (Centennial) | Bowdoin College, ME (NESCAC) | NCAA Division III |
| 3/13/20 | 9:15 AM | Sleepy Hollow Sports Complex | Field 4 | University of Mount Union, OH (OAC) | DeSales University, PA (MAC) | NCAA Division III |
| 3/13/20 | 9:30 AM | Sleepy Hollow Sports Complex | Field 5 | Emmanuel College, MA (GNAC) | Wittenberg University, OH (NCAC) | NCAA Division III |
| 3/13/20 | 9:30 AM | Sleepy Hollow Sports Complex | Field 6 | Westfield State University, MA (MASCAC) | SUNY Potsdam, NY (SUNYAC) | NCAA Division III |
| 3/13/20 | 10:00 AM | Auburndale Softball Complex | Field 1 | Bentley University, MA (NE10) | Caldwell University, NJ (CACC) | NCAA Division II |
| 3/13/20 | 10:00 AM | Auburndale Softball Complex | Field 2 | Malone University, OH (GMAC) | Bloomfield College, NJ (CACC) | NCAA Division II |
| 3/13/20 | 10:00 AM | Auburndale Softball Complex | Field 3 | University of Pittsburgh-Johnstown, PA (PSAC) | Lake Erie College, OH (GMAC) | NCAA Division II |
| 3/13/20 | 10:00 AM | DiamondPlex | Field A | Ashland University, OH (GLIAC) | Slippery Rock University, PA (PSAC) | NCAA Division II |
| 3/13/20 | 10:00 AM | DiamondPlex | Field B | University of Bridgeport, CT (ECC) | Jefferson University, PA (CACC) | NCAA Division II |
| 3/13/20 | 10:00 AM | DiamondPlex | Field C | Bemidji State University, MN (NSIC) | Lock Haven University, PA (PSAC) | NCAA Division II |
| 3/13/20 | 10:00 AM | Fortune Road | Field 1 | Lawrence Technological University, MI (WHAC) | Carlow University, PA (RSC) | NAIA |
| 3/13/20 | 10:00 AM | Fortune Road | Field 2 | Lourdes University, OH (WHAC) | Indiana University South Bend, IN (CCAC) | NAIA |
| 3/13/20 | 10:15 AM | Auburndale Softball Complex | Field 4 | Kutztown University, PA (PSAC) | Winona State University, MN (NSIC) | NCAA Division II |
| 3/13/20 | 10:15 AM | Auburndale Softball Complex | Field 5 | Assumption College, MA (NE10) | St. Thomas Aquinas College, NY (ECC) | NCAA Division II |
| 3/13/20 | 10:15 AM | DiamondPlex | Field D | American International College, MA (NE10) | Ferris State University, MI (GLIAC) | NCAA Division II |
| 3/13/20 | 10:15 AM | Fortune Road | Field 3 | Florida National University, FL (Independent) | William Penn University, IA (HAAC) | NAIA |
| 3/13/20 | 11:00 AM | Boombah Soldiers Creek | Field 1 | Cleveland State University, OH (Horizon) | Niagara University, NY (MAAC) | NCAA Division I |
| 3/13/20 | 11:15 AM | DiamondPlex | Field E | West Chester University, PA (PSAC) | Southern New Hampshire University, NH (NE10) | NCAA Division II |
| 3/13/20 | 11:15 AM | Hancock Recreational Complex | Field 1 | Wheaton College, IL (CCIW) | Dominican University, IL (NACC) | NCAA Division III |
| 3/13/20 | 11:15 AM | Hancock Recreational Complex | Field 2 | Wisconsin Lutheran College, WI (NACC) | Monmouth College, IL (Midwest) | NCAA Division III |
| 3/13/20 | 11:15 AM | Hancock Recreational Complex | Field 3 | Rowan University, NJ (NJAC) | Lesley University, MA (NECC) | NCAA Division III |
| 3/13/20 | 11:15 AM | Legends Way Ballfields | Field 1 | Waubonsee Community College, IL (ISCC) | Cuyahoga Community College, OH (OCCAC) | NJCAA/JV |
| 3/13/20 | 11:15 AM | Legends Way Ballfields | Field 2 | Madison College, WI (N4C) | Heartland Community College, IL (MWAC) | NJCAA/JV |
| 3/13/20 | 11:15 AM | Legends Way Ballfields | Field 3 | Erie Community College, NY (Region 3) | Alpena Community College, MI (MCCAA) | NJCAA/JV |
| 3/13/20 | 11:15 AM | Minneola Athletic Complex | Field 1 | Washington College, MD (Centennial) | Lakeland University, WI (NACC) | NCAA Division III |
| 3/13/20 | 11:15 AM | Sleepy Hollow Sports Complex | Field 1 | Hood College, MD (MAC) | The College of St. Scholastica, MN (UMAC) | NCAA Division III |
| 3/13/20 | 11:15 AM | Sleepy Hollow Sports Complex | Field 2 | Ohio Wesleyan University, OH (NCAC) | Concordia University Chicago, IL (NACC) | NCAA Division III |
| 3/13/20 | 11:30 AM | Hancock Recreational Complex | Field 4 | Carroll University, WI (CCIW) | Bates College, ME (NESCAC) | NCAA Division III |
| 3/13/20 | 11:30 AM | Hancock Recreational Complex | Field 5 | Suffolk University, MA (GNAC) | Clarkson University, NY (Liberty) | NCAA Division III |
| 3/13/20 | 11:30 AM | Legends Way Ballfields | Field 4 | Mott Community College, MI (MCCAA) | Niagara County Community College, NY (Region 3) | NJCAA/JV |
| 3/13/20 | 11:30 AM | Legends Way Ballfields | Field 5 | Northland Community & Technical College, MN (MCAC) | William Penn University JV, IA (HAAC) | NJCAA/JV |
| 3/13/20 | 11:30 AM | Madeira Beach | Field 1 | University of Toledo, OH (MAC) | Quinnipiac University, CT (MAAC) | NCAA Division I |
| 3/13/20 | 11:30 AM | Madeira Beach | Field 2 | Creighton University, NE (Big East) | Central Connecticut State University, CT (NEC) | NCAA Division I |
| 3/13/20 | 11:30 AM | Madeira Beach | Field 3 | The University at Buffalo, NY (MAC) | Merrimack College, MA (NEC) | NCAA Division I |
| 3/13/20 | 11:30 AM | Minneola Athletic Complex | Field 2 | Beloit College, WI (Midwest) | University of Pittsburgh-Greensburg, PA (AMCC) | NCAA Division III |
| 3/13/20 | 11:30 AM | Sleepy Hollow Sports Complex | Field 3 | DeSales University, PA (MAC) | Haverford College, PA (Centennial) | NCAA Division III |
| 3/13/20 | 11:30 AM | Sleepy Hollow Sports Complex | Field 4 | Carnegie Mellon University, PA (UAA) | University of Mount Union, OH (OAC) | NCAA Division III |
| 3/13/20 | 11:45 AM | Sleepy Hollow Sports Complex | Field 5 | Wittenberg University, OH (NCAC) | Marywood University, PA (AEC) | NCAA Division III |
| 3/13/20 | 11:45 AM | Sleepy Hollow Sports Complex | Field 6 | Emmanuel College, MA (GNAC) | North Park University, IL (CCIW) | NCAA Division III |
| 3/13/20 | 12:15 PM | Auburndale Softball Complex | Field 1 | Caldwell University, NJ (CACC) | Assumption College, MA (NE10) | NCAA Division II |
| 3/13/20 | 12:15 PM | Auburndale Softball Complex | Field 2 | Bloomfield College, NJ (CACC) | Bentley University, MA (NE10) | NCAA Division II |
| 3/13/20 | 12:15 PM | Auburndale Softball Complex | Field 3 | Lake Erie College, OH (GMAC) | Kutztown University, PA (PSAC) | NCAA Division II |
| 3/13/20 | 12:15 PM | DiamondPlex | Field A | Lock Haven University, PA (PSAC) | Ashland University, OH (GLIAC) | NCAA Division II |
| 3/13/20 | 12:15 PM | DiamondPlex | Field B | Slippery Rock University, PA (PSAC) | University of Bridgeport, CT (ECC) | NCAA Division II |
| 3/13/20 | 12:15 PM | DiamondPlex | Field C | Ferris State University, MI (GLIAC) | Bemidji State University, MN (NSIC) | NCAA Division II |
| 3/13/20 | 12:15 PM | Fortune Road | Field 1 | Indiana University South Bend, IN (CCAC) | Lawrence Technological University, MI (WHAC) | NAIA |
| 3/13/20 | 12:15 PM | Fortune Road | Field 2 | William Penn University, IA (HAAC) | Lourdes University, OH (WHAC) | NAIA |
| 3/13/20 | 12:30 PM | Auburndale Softball Complex | Field 4 | Winona State University, MN (NSIC) | Malone University, OH (GMAC) | NCAA Division II |
| 3/13/20 | 12:30 PM | Auburndale Softball Complex | Field 5 | St. Thomas Aquinas College, NY (ECC) | University of Pittsburgh-Johnstown, PA (PSAC) | NCAA Division II |
| 3/13/20 | 12:30 PM | DiamondPlex | Field D | Jefferson University, PA (CACC) | American International College, MA (NE10) | NCAA Division II |
| 3/13/20 | 12:30 PM | Fortune Road | Field 3 | Carlow University, PA (RSC) | Florida National University, FL (Independent) | NAIA |
| 3/13/20 | 1:15 PM | Boombah Soldiers Creek | Field 6 | Stetson University, FL (ASUN) | Eastern Illinois University, IL (OVC) | NCAA Division I |
| 3/13/20 | 1:30 PM | Boombah Soldiers Creek | Field 1 | Manhattan College, NY (MAAC) | Cleveland State University, OH (Horizon) | NCAA Division I |
| 3/13/20 | 1:30 PM | Boombah Soldiers Creek | Field 2 | Niagara University, NY (MAAC) | Northern Kentucky University, KY (Horizon) | NCAA Division I |
| 3/13/20 | 1:30 PM | Hancock Recreational Complex | Field 1 | Penn State University-Behrend, PA (AMCC) | Wheaton College, IL (CCIW) | NCAA Division III |
| 3/13/20 | 1:30 PM | Hancock Recreational Complex | Field 2 | Monmouth College, IL (Midwest) | Westminster College, PA (PAC) | NCAA Division III |
| 3/13/20 | 1:30 PM | Hancock Recreational Complex | Field 3 | Nichols College, MA (CCC) | Carroll University, WI (CCIW) | NCAA Division III |
| 3/13/20 | 1:30 PM | Legends Way Ballfields | Field 1 | Niagara County Community College, NY (Region 3) | Waubonsee Community College, IL (ISCC) | NJCAA/JV |
| 3/13/20 | 1:30 PM | Legends Way Ballfields | Field 2 | Heartland Community College, IL (MWAC) | Onondaga Community College, NY (MSAC) | NJCAA/JV |
| 3/13/20 | 1:30 PM | Legends Way Ballfields | Field 3 | Marietta College, OH (OAC) | Montclair State University, NJ (NJAC) | NCAA Division III |
| 3/13/20 | 1:30 PM | Minneola Athletic Complex | Field 1 | Mount St. Joseph University, OH (HCAC) | Washington College, MD (Centennial) | NCAA Division III |
| 3/13/20 | 1:30 PM | Sleepy Hollow Sports Complex | Field 1 | The College of St. Scholastica, MN (UMAC) | Kean University, NJ (NJAC) | NCAA Division III |
| 3/13/20 | 1:30 PM | Sleepy Hollow Sports Complex | Field 2 | Concordia University Chicago, IL (NACC) | Alfred University, NY (Empire 8) | NCAA Division III |
| 3/13/20 | 1:45 PM | Hancock Recreational Complex | Field 4 | Bates College, ME (NESCAC) | Becker College, MA (NECC) | NCAA Division III |
| 3/13/20 | 1:45 PM | Hancock Recreational Complex | Field 5 | Manhattanville College, NY (MAC) | Lesley University, MA (NECC) | NCAA Division III |
| 3/13/20 | 1:45 PM | Legends Way Ballfields | Field 4 | Bridgewater State University, MA (MASCAC) | Geneva College, PA (PAC) | NCAA Division III |
| 3/13/20 | 1:45 PM | Legends Way Ballfields | Field 5 | Marshalltown Community College, IA (ICCAC) | Madison College, WI (N4C) | NJCAA/JV |
| 3/13/20 | 1:45 PM | Minneola Athletic Complex | Field 2 | Penn State University-New Kensington, PA (PSUAC) | Beloit College, WI (Midwest) | NCAA Division III |
| 3/13/20 | 1:45 PM | Sleepy Hollow Sports Complex | Field 3 | Bowdoin College, ME (NESCAC) | Westfield State University, MA (MASCAC) | NCAA Division III |
| 3/13/20 | 1:45 PM | Sleepy Hollow Sports Complex | Field 4 | Skidmore College, NY (Liberty) | Carnegie Mellon University, PA (UAA) | NCAA Division III |
| 3/13/20 | 2:00 PM | Madeira Beach | Field 1 | Lafayette College, PA (Patriot) | Butler University, IN (Big East) | NCAA Division I |
| 3/13/20 | 2:00 PM | Madeira Beach | Field 2 | Indiana University, IN (Big Ten) | Central Michigan University, MI (MAC) | NCAA Division I |
| 3/13/20 | 2:00 PM | Madeira Beach | Field 3 | South Dakota State University, SD (Summit) | Brown University, RI (Ivy) | NCAA Division I |
| 3/13/20 | 2:00 PM | Sleepy Hollow Sports Complex | Field 5 | Marywood University, PA (AEC) | Hood College, MD (MAC) | NCAA Division III |
| 3/13/20 | 2:00 PM | Sleepy Hollow Sports Complex | Field 6 | SUNY Potsdam, NY (SUNYAC) | University of Dubuque, IA (ARC) | NCAA Division III |
| 3/13/20 | 2:30 PM | Auburndale Softball Complex | Field 2 | Trevecca Nazarene University, TN (GMAC) | New York Institute of Technology, NY (ECC) | NCAA Division II |
| 3/13/20 | 2:30 PM | Auburndale Softball Complex | Field 3 | Edinboro University, PA (PSAC) | Northern State University, SD (NSIC) | NCAA Division II |
| 3/13/20 | 2:30 PM | DiamondPlex | Field B | Wayne State University, MI (GLIAC) | Bloomsburg University, PA (PSAC) | NCAA Division II |
| 3/13/20 | 2:30 PM | DiamondPlex | Field C | Dominican College, NY (CACC) | Minnesota State University-Moorhead, MN (NSIC) | NCAA Division II |
| 3/13/20 | 2:30 PM | | | Boston | Cal Baptist | NCAA Division I |
| 3/13/20 | 2:45 PM | Auburndale Softball Complex | Field 4 | Nyack College, NY (CACC) | Indiana University of Pennsylvania, PA (PSAC) | NCAA Division II |
| 3/13/20 | 2:45 PM | Auburndale Softball Complex | Field 5 | Salem University, WV (Independent) | St. Michael's College, VT (NE10) | NCAA Division II |
| 3/13/20 | 2:45 PM | DiamondPlex | Field D | Franklin Pierce University, NH (NE10) | University of Sioux Falls, SD (NSIC) | NCAA Division II |
| 3/13/20 | 2:45 PM | DiamondPlex | Field E | Stonehill College, MA (NE10) | Molloy College, NY (ECC) | NCAA Division II |
| 3/13/20 | 2:45 PM | Fortune Road | Field 1 | Penn State University-Altoona, PA (AMCC) | Marian University, WI (NACC) | NCAA Division III |
| 3/13/20 | 2:45 PM | Fortune Road | Field 2 | The College of New Jersey, NJ (NJAC) | Delaware Valley University, PA (MAC) | NCAA Division III |
| 3/13/20 | 3:00 PM | Fortune Road | Field 3 | University of Minnesota-Morris, MN (UMAC) | TBD (DIII) | NCAA Division III |
| 3/13/20 | 4:00 PM | Boombah Soldiers Creek | Field 1 | University of North Florida, FL (ASUN) | Long Island University, NY (NEC) | NCAA Division I |
| 3/13/20 | 4:00 PM | Boombah Soldiers Creek | Field 2 | Northern Kentucky University, KY (Horizon) | Eastern Illinois University, IL (OVC) | NCAA Division I |
| 3/13/20 | 4:00 PM | Hancock Recreational Complex | Field 1 | Benedictine University, IL (NAC) | Nebraska Weleyan University, NE (ARC) | NCAA Division III |
| 3/13/20 | 4:00 PM | Hancock Recreational Complex | Field 2 | Lake Forest College, IL (Midwest) | University of Wisconsin-Stevens Point, WI (WIAC) | NCAA Division III |
| 3/13/20 | 4:00 PM | Hancock Recreational Complex | Field 3 | Heidelberg University, OH (OAC) | Gordon College, MA (CCC) | NCAA Division III |
| 3/13/20 | 4:00 PM | Legends Way Ballfields | Field 1 | Defiance College, OH (HCAC) | Carthage College, WI (CCIW) | NCAA Division III |
| 3/13/20 | 4:00 PM | Legends Way Ballfields | Field 2 | Montclair State University, NJ (NJAC) | Simmons University, MA (GNAC) | NCAA Division III |
| 3/13/20 | 4:00 PM | Legends Way Ballfields | Field 3 | Hope College, MI (MIAA) | Marietta College, OH (OAC) | NCAA Division III |
| 3/13/20 | 4:00 PM | Legends Way Ballfields | Field 4 | Geneva College, PA (PAC) | TBD (DIII) | NCAA Division III |
| 3/13/20 | 4:00 PM | Legends Way Ballfields | Field 5 | Niagara County Community College, NY (Region 3) | Marshalltown Community College, IA (ICCAC) | NJCAA/JV |
| 3/13/20 | 4:00 PM | Minneola Athletic Complex | Field 1 | TBD (DIII) | Rhodes College, TN (SAA) | NCAA Division III |
| 3/13/20 | 4:00 PM | Sleepy Hollow Sports Complex | Field 1 | TBD (DIII) | Case Western Reserve University, OH (UAA) | NCAA Division III |
| 3/13/20 | 4:00 PM | Sleepy Hollow Sports Complex | Field 2 | Coe College, IA (ARC) | College of Wooster, OH (NCAC) | NCAA Division III |
| 3/13/20 | 4:15 PM | Hancock Recreational Complex | Field 4 | Alverno College, WI (NACC) | Husson University, ME (NAC) | NCAA Division III |
| 3/13/20 | 4:15 PM | Minneola Athletic Complex | Field 2 | Mount Mary University, WI (ACAA) | Mount St. Joseph University, OH (HCAC) | NCAA Division III |
| 3/13/20 | 4:15 PM | Sleepy Hollow Sports Complex | Field 3 | St. Mary's College, IN (MIAA) | Swarthmore College, PA (Centennial) | NCAA Division III |
| 3/13/20 | 4:15 PM | Sleepy Hollow Sports Complex | Field 4 | SUNY Oswego, NY (SUNYAC) | Skidmore College, NY (Liberty) | NCAA Division III |
| 3/13/20 | 4:30 PM | Madeira Beach | Field 1 | Butler University, IN (Big East) | Quinnipiac University, CT (MAAC) | NCAA Division I |
| 3/13/20 | 4:30 PM | Madeira Beach | Field 2 | Brown University, RI (Ivy) | Indiana University, IN (Big Ten) | NCAA Division I |
| 3/13/20 | 4:30 PM | Madeira Beach | Field 3 | South Dakota State University, SD (Summit) | Central Michigan University, MI (MAC) | NCAA Division I |
| 3/13/20 | 4:30 PM | Sleepy Hollow Sports Complex | Field 5 | Massachusetts College of Liberal Arts, MA (MASCAC) | Juniata College, PA (Landmark) | NCAA Division III |
| 3/13/20 | 4:30 PM | Sleepy Hollow Sports Complex | Field 6 | Millikin University, IL (CCIW) | University of Dubuque, IA (ARC) | NCAA Division III |
| 3/13/20 | 4:45 PM | Auburndale Softball Complex | Field 2 | Indiana University of Pennsylvania, PA (PSAC) | Trevecca Nazarene University, TN (GMAC) | NCAA Division II |
| 3/13/20 | 4:45 PM | Auburndale Softball Complex | Field 3 | New York Institute of Technology, NY (ECC) | Edinboro University, PA (PSAC) | NCAA Division II |
| 3/13/20 | 4:45 PM | DiamondPlex | Field B | University of Sioux Falls, SD (NSIC) | Wayne State University, MI (GLIAC) | NCAA Division II |
| 3/13/20 | 4:45 PM | DiamondPlex | Field C | Bloomsburg University, PA (PSAC) | Dominican College, NY (CACC) | NCAA Division II |
| 3/13/20 | 5:00 PM | Auburndale Softball Complex | Field 4 | St. Michael's College, VT (NE10) | Nyack College, NY (CACC) | NCAA Division II |
| 3/13/20 | 5:00 PM | Auburndale Softball Complex | Field 5 | Northern State University, SD (NSIC) | Salem University, WV (Independent) | NCAA Division II |
| 3/13/20 | 5:00 PM | DiamondPlex | Field D | Minnesota State University-Moorhead, MN (NSIC) | Franklin Pierce University, NH (NE10) | NCAA Division II |
| 3/13/20 | 5:00 PM | DiamondPlex | Field E | Molloy College, NY (ECC) | Stonehill College, MA (NE10) | NCAA Division II |
| 3/13/20 | 5:00 PM | Fortune Road | Field 1 | Marian University, WI (NACC) | The College of New Jersey, NJ (NJAC) | NCAA Division III |
| 3/13/20 | 5:00 PM | Fortune Road | Field 2 | TBD (DIII) | Penn State University-Altoona, PA (AMCC) | NCAA Division III |
| 3/13/20 | 5:00 PM | | | Long Beach State | Cal Baptist | NCAA Division I |
| 3/13/20 | 5:15 PM | Fortune Road | Field 3 | Delaware Valley University, PA (MAC) | University of Minnesota-Morris, MN (UMAC) | NCAA Division III |
| 3/13/20 | 6:15 PM | Hancock Recreational Complex | Field 1 | University of Wisconsin-Stevens Point, WI (WIAC) | Benedictine University, IL (NAC) | NCAA Division III |
| 3/13/20 | 6:15 PM | Hancock Recreational Complex | Field 2 | Nebraska Weleyan University, NE (ARC) | Lake Forest College, IL (Midwest) | NCAA Division III |
| 3/13/20 | 6:15 PM | Hancock Recreational Complex | Field 3 | Husson University, ME (NAC) | Heidelberg University, OH (OAC) | NCAA Division III |
| 3/13/20 | 6:15 PM | Legends Way Ballfields | Field 1 | TBD (DIII) | Defiance College, OH (HCAC) | NCAA Division III |
| 3/13/20 | 6:15 PM | Legends Way Ballfields | Field 2 | Simmons University, MA (GNAC) | Bridgewater State University, MA (MASCAC) | NCAA Division III |
| 3/13/20 | 6:15 PM | Legends Way Ballfields | Field 3 | Carthage College, WI (CCIW) | Hope College, MI (MIAA) | NCAA Division III |
| 3/13/20 | 6:15 PM | Minneola Athletic Complex | Field 1 | North Central University, MN (UMAC) | TBD (DIII) | NCAA Division III |
| 3/13/20 | 6:15 PM | Sleepy Hollow Sports Complex | Field 1 | Case Western Reserve University, OH (UAA) | Coe College, IA (ARC) | NCAA Division III |
| 3/13/20 | 6:15 PM | Sleepy Hollow Sports Complex | Field 2 | College of Wooster, OH (NCAC) | TBD (DIII) | NCAA Division III |
| 3/13/20 | 6:30 PM | Boombah Soldiers Creek | Field 1 | Long Island University, NY (NEC) | Stetson University, FL (ASUN) | NCAA Division I |
| 3/13/20 | 6:30 PM | Boombah Soldiers Creek | Field 2 | Manhattan College, NY (MAAC) | University of North Florida, FL (ASUN) | NCAA Division I |
| 3/13/20 | 6:30 PM | Hancock Recreational Complex | Field 4 | Gordon College, MA (CCC) | Alverno College, WI (NACC) | NCAA Division III |
| 3/13/20 | 6:30 PM | Minneola Athletic Complex | Field 2 | Rhodes College, TN (SAA) | Mount Mary University, WI (ACAA) | NCAA Division III |
| 3/13/20 | 6:30 PM | Sleepy Hollow Sports Complex | Field 4 | Juniata College, PA (Landmark) | SUNY Oswego, NY (SUNYAC) | NCAA Division III |
| 3/13/20 | 6:45 PM | Sleepy Hollow Sports Complex | Field 5 | St. Mary's College, IN (MIAA) | Massachusetts College of Liberal Arts, MA (MASCAC) | NCAA Division III |
| 3/13/20 | 6:45 PM | Sleepy Hollow Sports Complex | Field 6 | Swarthmore College, PA (Centennial) | Millikin University, IL (CCIW) | NCAA Division III |
| 3/13/20 | 7:30 PM | | | Long Beach State | Sacramento State | NCAA Division I |
| 3/13/20 | 10:00 PM | | | Fullerton | Sacramento State | NCAA Division I |
Saturday, March 14
| | | | | | | |
| --- | --- | --- | --- | --- | --- | --- |
| Date | Time (ET) | Location | No. | Matchup | | Division |
| 3/14/20 | 9:00 AM | Hancock Recreational Complex | Field 1 | Stevens Institute of Technology, NJ (Empire 8) | Rowan University, NJ (NJAC) | NCAA Division III |
| 3/14/20 | 9:00 AM | Hancock Recreational Complex | Field 2 | Ursinus College, PA (Centennial) | Bates College, ME (NESCAC) | NCAA Division III |
| 3/14/20 | 9:00 AM | Hancock Recreational Complex | Field 3 | SUNY New Paltz, NY (SUNYAC) | Ohio Wesleyan University, OH (NCAC) | NCAA Division III |
| 3/14/20 | 9:00 AM | Hancock Recreational Complex | Field 4 | Clarkson University, NY (Liberty) | Tufts University, MA (NESCAC) | NCAA Division III |
| 3/14/20 | 9:00 AM | Hancock Recreational Complex | Field 5 | Wittenberg University, OH (NCAC) | Bridgewater State University, MA (MASCAC) | NCAA Division III |
| 3/14/20 | 9:00 AM | Legends Way Ballfields | Field 1 | Rutgers University-Newark, NJ (NJAC) | Massachusetts College of Liberal Arts, MA (MASCAC) | NCAA Division III |
| 3/14/20 | 9:00 AM | Legends Way Ballfields | Field 2 | Bethel University, MN (MIAC) | Benedictine University, IL (NAC) | NCAA Division III |
| 3/14/20 | 9:00 AM | Legends Way Ballfields | Field 3 | Dominican University, IL (NACC) | Lake Forest College, IL (Midwest) | NCAA Division III |
| 3/14/20 | 9:00 AM | Madeira Beach | Field 1 | Indiana University, IN (Big Ten) | South Dakota State University, SD (Summit) | NCAA Division I |
| 3/14/20 | 9:00 AM | Madeira Beach | Field 2 | Brown University, RI (Ivy) | Lafayette College, PA (Patriot) | NCAA Division I |
| 3/14/20 | 9:00 AM | Madeira Beach | Field 3 | Quinnipiac University, CT (MAAC) | Creighton University, NE (Big East) | NCAA Division I |
| 3/14/20 | 9:15 AM | Legends Way Ballfields | Field 4 | William Paterson, NJ (NJAC) | St. Lawrence University, NY (Liberty) | NCAA Division III |
| 3/14/20 | 9:15 AM | Legends Way Ballfields | Field 5 | Wentworth Institute of Technology, MA (CCC) | Alverno College, WI (NACC) | NCAA Division III |
| 3/14/20 | 10:00 AM | Auburndale Softball Complex | Field 1 | Palm Beach Atlantic University, FL (SSC) | Shepherd University, WV (PSAC) | NCAA Division II |
| 3/14/20 | 10:00 AM | Auburndale Softball Complex | Field 2 | Jefferson University, PA (CACC) | Edinboro University, PA (PSAC) | NCAA Division II |
| 3/14/20 | 10:00 AM | Auburndale Softball Complex | Field 3 | Bloomsburg University, PA (PSAC) | St. Michael's College, VT (NE10) | NCAA Division II |
| 3/14/20 | 10:00 AM | Boombah Soldiers Creek | Field 6 | Eastern Illinois University, IL (OVC) | Long Island University, NY (NEC) | NCAA Division I |
| 3/14/20 | 10:00 AM | DiamondPlex | Field A | Caldwell University, NJ (CACC) | Wayne State University, MI (GLIAC) | NCAA Division II |
| 3/14/20 | 10:00 AM | DiamondPlex | Field B | Kutztown University, PA (PSAC) | Southern New Hampshire University, NH (NE10) | NCAA Division II |
| 3/14/20 | 10:00 AM | DiamondPlex | Field C | Northwood University, MI (GLIAC) | Lock Haven University, PA (PSAC) | NCAA Division II |
| 3/14/20 | 10:00 AM | Fortune Road | Field 1 | Lourdes University, OH (WHAC) | Clarke University, IA (HAAC) | NAIA |
| 3/14/20 | 10:00 AM | Fortune Road | Field 2 | Concordia University Ann Arbor, MI (WHAC) | Carlow University, PA (RSC) | NAIA |
| 3/14/20 | 10:15 AM | Auburndale Softball Complex | Field 4 | Indiana University of Pennsylvania, PA (PSAC) | Franklin Pierce University, NH (NE10) | NCAA Division II |
| 3/14/20 | 10:15 AM | Auburndale Softball Complex | Field 5 | Nyack College, NY (CACC) | New York Institute of Technology, NY (ECC) | NCAA Division II |
| 3/14/20 | 10:15 AM | DiamondPlex | Field D | Millersville University, PA (PSAC) | Ashland University, OH (GLIAC) | NCAA Division II |
| 3/14/20 | 10:15 AM | DiamondPlex | Field E | Le Moyne College, NY (NE10) | Molloy College, NY (ECC) | NCAA Division II |
| 3/14/20 | 10:15 AM | Fortune Road | Field 3 | Indiana University South Bend, IN (CCAC) | Florida National University, FL (Independent) | NAIA |
| 3/14/20 | 10:15 AM | Fortune Road | Field 4 | Southern Connecticut State University, CT (NE10) | Purdue University Northwest, IN (GLIAC) | NCAA Division II |
| 3/14/20 | 10:30 AM | Sleepy Hollow Sports Complex | Field 1 | Bethany College, WV (PAC) | Alfred University, NY (Empire 8) | NCAA Division III |
| 3/14/20 | 10:30 AM | Sleepy Hollow Sports Complex | Field 2 | SUNY Geneseo, NY (SUNYAC) | Westminster College, MO (SLIAC) | NCAA Division III |
| 3/14/20 | 10:45 AM | Sleepy Hollow Sports Complex | Field 3 | Western New England University, MA (CCC) | UMASS-Boston, MA (LEC) | NCAA Division III |
| 3/14/20 | 10:45 AM | Sleepy Hollow Sports Complex | Field 4 | Mount Mary University, WI (ACAA) | Augsburg University, MN (MIAC) | NCAA Division III |
| 3/14/20 | 11:00 AM | Boombah Soldiers Creek | Field 1 | Manhattan College, NY (MAAC) | Princeton University, NJ (Ivy) | NCAA Division I |
| 3/14/20 | 11:00 AM | Boombah Soldiers Creek | Field 2 | University of North Florida, FL (ASUN) | Northern Kentucky University, KY (Horizon) | NCAA Division I |
| 3/14/20 | 11:00 AM | Hancock Recreational Complex | Field 1 | Nebraska Weleyan University, NE (ARC) | Stevens Institute of Technology, NJ (Empire 8) | NCAA Division III |
| 3/14/20 | 11:00 AM | Hancock Recreational Complex | Field 2 | Wesleyan University, CT (NESCAC) | Ursinus College, PA (Centennial) | NCAA Division III |
| 3/14/20 | 11:00 AM | Sleepy Hollow Sports Complex | Field 5 | The College of New Jersey, NJ (NJAC) | Penn State University-Behrend, PA (AMCC) | NCAA Division III |
| 3/14/20 | 11:00 AM | Sleepy Hollow Sports Complex | Field 6 | Ramapo College, NJ (NJAC) | Ithaca College, NY (Liberty) | NCAA Division III |
| 3/14/20 | 11:15 AM | Hancock Recreational Complex | Field 3 | Ohio Wesleyan University, OH (NCAC) | University of Minnesota-Morris, MN (UMAC) | NCAA Division III |
| 3/14/20 | 11:15 AM | Hancock Recreational Complex | Field 4 | Bates College, ME (NESCAC) | Clarkson University, NY (Liberty) | NCAA Division III |
| 3/14/20 | 11:15 AM | Hancock Recreational Complex | Field 5 | Heidelberg University, OH (OAC) | SUNY New Paltz, NY (SUNYAC) | NCAA Division III |
| 3/14/20 | 11:15 AM | Legends Way Ballfields | Field 1 | St. Lawrence University, NY (Liberty) | North Central University, MN (UMAC) | NCAA Division III |
| 3/14/20 | 11:15 AM | Legends Way Ballfields | Field 2 | Lake Forest College, IL (Midwest) | Bethel University, MN (MIAC) | NCAA Division III |
| 3/14/20 | 11:15 AM | Legends Way Ballfields | Field 3 | Massachusetts College of Liberal Arts, MA (MASCAC) | Dominican University, IL (NACC) | NCAA Division III |
| 3/14/20 | 11:30 AM | Legends Way Ballfields | Field 4 | Geneva College, PA (PAC) | William Paterson, NJ (NJAC) | NCAA Division III |
| 3/14/20 | 11:30 AM | Legends Way Ballfields | Field 5 | Benedictine University, IL (NAC) | Wentworth Institute of Technology, MA (CCC) | NCAA Division III |
| 3/14/20 | 11:30 AM | Madeira Beach | Field 1 | Indiana University, IN (Big Ten) | The University at Buffalo, NY (MAC) | NCAA Division I |
| 3/14/20 | 11:30 AM | Madeira Beach | Field 2 | University of Toledo, OH (MAC) | South Dakota State University, SD (Summit) | NCAA Division I |
| 3/14/20 | 11:30 AM | Madeira Beach | Field 3 | Quinnipiac University, CT (MAAC) | Brown University, RI (Ivy) | NCAA Division I |
| 3/14/20 | 12:15 PM | Auburndale Softball Complex | Field 1 | Edinboro University, PA (PSAC) | Palm Beach Atlantic University, FL (SSC) | NCAA Division II |
| 3/14/20 | 12:15 PM | Auburndale Softball Complex | Field 2 | Shepherd University, WV (PSAC) | Jefferson University, PA (CACC) | NCAA Division II |
| 3/14/20 | 12:15 PM | Auburndale Softball Complex | Field 3 | New York Institute of Technology, NY (ECC) | Bloomsburg University, PA (PSAC) | NCAA Division II |
| 3/14/20 | 12:15 PM | DiamondPlex | Field A | Lock Haven University, PA (PSAC) | Caldwell University, NJ (CACC) | NCAA Division II |
| 3/14/20 | 12:15 PM | DiamondPlex | Field B | Ashland University, OH (GLIAC) | Kutztown University, PA (PSAC) | NCAA Division II |
| 3/14/20 | 12:15 PM | DiamondPlex | Field C | Southern New Hampshire University, NH (NE10) | Northwood University, MI (GLIAC) | NCAA Division II |
| 3/14/20 | 12:15 PM | Fortune Road | Field 1 | Florida National University, FL (Independent) | Lourdes University, OH (WHAC) | NAIA |
| 3/14/20 | 12:15 PM | Fortune Road | Field 2 | Clarke University, IA (HAAC) | Concordia University Ann Arbor, MI (WHAC) | NAIA |
| 3/14/20 | 12:30 PM | Auburndale Softball Complex | Field 4 | St. Michael's College, VT (NE10) | Indiana University of Pennsylvania, PA (PSAC) | NCAA Division II |
| 3/14/20 | 12:30 PM | Auburndale Softball Complex | Field 5 | Franklin Pierce University, NH (NE10) | Nyack College, NY (CACC) | NCAA Division II |
| 3/14/20 | 12:30 PM | Boombah Soldiers Creek | Field 5 | Cleveland State University, OH (Horizon) | Eastern Illinois University, IL (OVC) | NCAA Division I |
| 3/14/20 | 12:30 PM | DiamondPlex | Field D | Wayne State University, MI (GLIAC) | Millersville University, PA (PSAC) | NCAA Division II |
| 3/14/20 | 12:30 PM | DiamondPlex | Field E | Molloy College, NY (ECC) | Le Moyne College, NY (NE10) | NCAA Division II |
| 3/14/20 | 12:30 PM | Fortune Road | Field 3 | Carlow University, PA (RSC) | Indiana University South Bend, IN (CCAC) | NAIA |
| 3/14/20 | 12:30 PM | Fortune Road | Field 4 | Purdue University Northwest, IN (GLIAC) | Southern Connecticut State University, CT (NE10) | NCAA Division II |
| 3/14/20 | 12:45 PM | Sleepy Hollow Sports Complex | Field 1 | Westminster College, MO (SLIAC) | Bethany College, WV (PAC) | NCAA Division III |
| 3/14/20 | 12:45 PM | Sleepy Hollow Sports Complex | Field 2 | Alfred University, NY (Empire 8) | Western New England University, MA (CCC) | NCAA Division III |
| 3/14/20 | 1:00 PM | | | North Dakota | Nebraska | NCAA Division I |
| 3/14/20 | 1:00 PM | Hancock Recreational Complex | Field 1 | Rutgers University-Camden, NJ (NJAC) | Nebraska Weleyan University, NE (ARC) | NCAA Division III |
| 3/14/20 | 1:00 PM | Hancock Recreational Complex | Field 2 | Rowan University, NJ (NJAC) | Wesleyan University, CT (NESCAC) | NCAA Division III |
| 3/14/20 | 1:00 PM | Sleepy Hollow Sports Complex | Field 3 | UMASS-Boston, MA (LEC) | Mount Mary University, WI (ACAA) | NCAA Division III |
| 3/14/20 | 1:00 PM | Sleepy Hollow Sports Complex | Field 4 | Augsburg University, MN (MIAC) | SUNY Geneseo, NY (SUNYAC) | NCAA Division III |
| 3/14/20 | 1:00 PM | | | Long Beach State | Cal Baptist | |
| 3/14/20 | 1:15 PM | Sleepy Hollow Sports Complex | Field 5 | Ithaca College, NY (Liberty) | The College of New Jersey, NJ (NJAC) | NCAA Division III |
| 3/14/20 | 1:15 PM | Sleepy Hollow Sports Complex | Field 6 | Penn State University-Behrend, PA (AMCC) | Ramapo College, NJ (NJAC) | NCAA Division III |
| 3/14/20 | 1:30 PM | Boombah Soldiers Creek | Field 1 | Northern Kentucky University, KY (Horizon) | Manhattan College, NY (MAAC) | NCAA Division I |
| 3/14/20 | 1:30 PM | Boombah Soldiers Creek | Field 6 | University of North Florida, FL (ASUN) | Niagara University, NY (MAAC) | NCAA Division I |
| 3/14/20 | 1:30 PM | Hancock Recreational Complex | Field 3 | University of Minnesota-Morris, MN (UMAC) | Wittenberg University, OH (NCAC) | NCAA Division III |
| 3/14/20 | 1:30 PM | Hancock Recreational Complex | Field 4 | Tufts University, MA (NESCAC) | Hope College, MI (MIAA) | NCAA Division III |
| 3/14/20 | 1:30 PM | Hancock Recreational Complex | Field 5 | Bridgewater State University, MA (MASCAC) | Heidelberg University, OH (OAC) | NCAA Division III |
| 3/14/20 | 1:30 PM | Legends Way Ballfields | Field 1 | Onondaga Community College, NY (MSAC) | Madison College, WI (N4C) | NJCAA/JV |
| 3/14/20 | 1:30 PM | Legends Way Ballfields | Field 2 | Bethel University JV, MN (MIAC) | Erie Community College, NY (Region 3) | NJCAA/JV |
| 3/14/20 | 1:30 PM | Legends Way Ballfields | Field 3 | Dominican University JV, IL (NACC) | Northland Community & Technical College, MN (MCAC) | NJCAA/JV |
| 3/14/20 | 1:45 PM | Legends Way Ballfields | Field 4 | Alverno College, WI (NACC) | Geneva College, PA (PAC) | NCAA Division III |
| 3/14/20 | 1:45 PM | Legends Way Ballfields | Field 5 | University of Wisconsin-Stevens Point, WI (WIAC) | Rutgers University-Newark, NJ (NJAC) | NCAA Division III |
| 3/14/20 | 2:00 PM | | | Bowling Green | Illinois | NCAA Division I |
| 3/14/20 | 2:00 PM | | | Ball State | Michigan | NCAA Division I |
| 3/14/20 | 2:00 PM | Madeira Beach | Field 1 | Merrimack College, MA (NEC) | Butler University, IN (Big East) | NCAA Division I |
| 3/14/20 | 2:00 PM | Madeira Beach | Field 2 | Lafayette College, PA (Patriot) | Central Connecticut State University, CT (NEC) | NCAA Division I |
| 3/14/20 | 3:00 PM | | | Northern Colorado | Nebraska | NCAA Division I |
| 3/14/20 | 3:00 PM | Boombah Soldiers Creek | Field 5 | Princeton University, NJ (Ivy) | Cleveland State University, OH (Horizon) | NCAA Division I |
| 3/14/20 | 3:15 PM | Hancock Recreational Complex | Field 1 | SUNY Oswego, NY (SUNYAC) | Concordia University Wisconsin, WI (NACC) | NCAA Division III |
| 3/14/20 | 3:15 PM | Hancock Recreational Complex | Field 2 | Millikin University, IL (CCIW) | University of Southern Maine, ME (LEC) | NCAA Division III |
| 3/14/20 | 3:30 PM | | | Sacramento State | Cal Baptist | |
| 3/14/20 | 3:45 PM | Hancock Recreational Complex | Field 3 | Nichols College, MA (CCC) | Rutgers University-Camden, NJ (NJAC) | NCAA Division III |
| 3/14/20 | 3:45 PM | Hancock Recreational Complex | Field 4 | Hope College, MI (MIAA) | University of New England, ME (CCC) | NCAA Division III |
| 3/14/20 | 4:00 PM | | | Ball State | Michigan | NCAA Division I |
| 3/14/20 | 4:00 PM | Boombah Soldiers Creek | Field 6 | Niagara University, NY (MAAC) | Stetson University, FL (ASUN) | NCAA Division I |
| 3/14/20 | 4:00 PM | Legends Way Ballfields | Field 1 | Heartland Community College, IL (MWAC) | Waubonsee Community College, IL (ISCC) | NJCAA/JV |
| 3/14/20 | 4:00 PM | Legends Way Ballfields | Field 2 | Madison College, WI (N4C) | Bethel University JV, MN (MIAC) | NJCAA/JV |
| 3/14/20 | 4:00 PM | Legends Way Ballfields | Field 3 | Northland Community & Technical College, MN (MCAC) | Niagara County Community College, NY (Region 3) | NJCAA/JV |
| 3/14/20 | 4:15 PM | Legends Way Ballfields | Field 4 | Keuka College, NY (NEAC) | Mount St. Mary College, NY (Skyline) | NCAA Division III |
| 3/14/20 | 4:15 PM | Legends Way Ballfields | Field 5 | SUNY Plattsburgh, NY (SUNYAC) | University of Wisconsin-Stevens Point, WI (WIAC) | NCAA Division III |
| 3/14/20 | 4:30 PM | | | Green Bay | Illinois | NCAA Division I |
| 3/14/20 | 5:15 PM | Hancock Recreational Complex | Field 2 | Concordia University Wisconsin, WI (NACC) | Millikin University, IL (CCIW) | NCAA Division III |
| 3/14/20 | 6:00 PM | Hancock Recreational Complex | Field 3 | University of Southern Maine, ME (LEC) | Nichols College, MA (CCC) | NCAA Division III |
| 3/14/20 | 6:00 PM | Hancock Recreational Complex | Field 4 | University of New England, ME (CCC) | SUNY Oswego, NY (SUNYAC) | NCAA Division III |
| 3/14/20 | 6:00 PM | | | Sacramento State | Boston | |
| 3/14/20 | 6:15 PM | Legends Way Ballfields | Field 1 | Waubonsee Community College, IL (ISCC) | Onondaga Community College, NY (MSAC) | NJCAA/JV |
| 3/14/20 | 6:15 PM | Legends Way Ballfields | Field 2 | Erie Community College, NY (Region 3) | Clarke University JV, IA (HAAC) | NJCAA/JV |
| 3/14/20 | 6:15 PM | Legends Way Ballfields | Field 3 | Niagara County Community College, NY (Region 3) | Heartland Community College, IL (MWAC) | NJCAA/JV |
| 3/14/20 | 6:30 PM | Legends Way Ballfields | Field 4 | Mount St. Mary College, NY (Skyline) | SUNY Plattsburgh, NY (SUNYAC) | NCAA Division III |
| 3/14/20 | 8:30 PM | | | Fullerton | Boston | |
Sunday, March 15
Date
Time (ET)
Location
No.
Matchup


Division
3/15/20
9:00 AM
Boombah Soldiers Creek
Field 1
Eastern Illinois University, IL (OVC)
Manhattan College, NY (MAAC)
NCAA Division I
3/15/20
9:00 AM
Boombah Soldiers Creek
Field 6
Niagara University, NY (MAAC)
Princeton University, NJ (Ivy)
NCAA Division I
3/15/20
9:00 AM
Hancock Recreational Complex
Field 1
Amherst College, MA (NESCAC)
Bethel University, MN (MIAC)
NCAA Division III
3/15/20
9:00 AM
Hancock Recreational Complex
Field 2
SUNY New Paltz, NY (SUNYAC)
Rutgers University-Newark, NJ (NJAC)
NCAA Division III
3/15/20
9:00 AM
Hancock Recreational Complex
Field 3
Utica College, NY (Empire 8)
Franklin & Marshall College, PA (Centennial)
NCAA Division III
3/15/20
9:00 AM
Madeira Beach
Field 1
Quinnipiac University, CT (MAAC)
Lafayette College, PA (Patriot)
NCAA Division I
3/15/20
9:00 AM
Madeira Beach
Field 2
Central Connecticut State University, CT (NEC)
Butler University, IN (Big East)
NCAA Division I
3/15/20
9:00 AM
Madeira Beach
Field 3
The University at Buffalo, NY (MAC)
Brown University, RI (Ivy)
NCAA Division I
3/15/20
9:15 AM
Hancock Recreational Complex
Field 4
Rowan University, NJ (NJAC)
College of Wooster, OH (NCAC)
NCAA Division III
3/15/20
9:15 AM
Hancock Recreational Complex
Field 5
Springfield College, MA (NEWMAC)
Ripon College, WI (Midwest)
NCAA Division III
3/15/20
10:00 AM
DiamondPlex
Field A
University of Sioux Falls, SD (NSIC)
Caldwell University, NJ (CACC)
NCAA Division II
3/15/20
10:00 AM
DiamondPlex
Field B
Purdue University Northwest, IN (GLIAC)
Palm Beach Atlantic University, FL (SSC)
NCAA Division II
3/15/20
10:00 AM
DiamondPlex
Field C
St. Michael's College, VT (NE10)
Shepherd University, WV (PSAC)
NCAA Division II
3/15/20
10:00 AM
Fortune Road
Field 1
West Virginia Institute of Technology, WV (RSC)
Clarke University, IA (HAAC)
NAIA
3/15/20
10:00 AM
Fortune Road
Field 2
Florida National University, FL (Independent)
Concordia University Ann Arbor, MI (WHAC)
NAIA
3/15/20
10:00 AM
Legends Way Ballfields
Field 1
Framingham State University, MA (MASCAC)
University of Minnesota-Morris, MN (UMAC)
NCAA Division III
3/15/20
10:00 AM
Legends Way Ballfields
Field 2
Hamilton College, NY (NESCAC)
SUNY Plattsburgh, NY (SUNYAC)
NCAA Division III
3/15/20
10:00 AM
Legends Way Ballfields
Field 3
William Paterson, NJ (NJAC)
Mount St. Mary College, NY (Skyline)
NCAA Division III
3/15/20
10:00 AM
Sleepy Hollow Sports Complex
Field 1
TBD (DIII)
Manchester University, IN (HCAC)
NCAA Division III
3/15/20
10:00 AM
Sleepy Hollow Sports Complex
Field 2
Rutgers University-Camden, NJ (NJAC)
Mount Mary University, WI (ACAA)
NCAA Division III
3/15/20
10:15 AM
DiamondPlex
Field D
Millersville University, PA (PSAC)
Northern State University, SD (NSIC)
NCAA Division II
3/15/20
10:15 AM
DiamondPlex
Field E
Southern New Hampshire University, NH (NE10)
Molloy College, NY (ECC)
NCAA Division II
3/15/20
10:15 AM
Legends Way Ballfields
Field 4
Endicott College, MA (CCC)
Clarkson University, NY (Liberty)
NCAA Division III
3/15/20
10:15 AM
Legends Way Ballfields
Field 5
SUNY Geneseo, NY (SUNYAC)
St. Norbert College, WI (Midwest)
NCAA Division III
3/15/20
10:15 AM
Sleepy Hollow Sports Complex
Field 3
Stevens Institute of Technology, NJ (Empire 8)
SUNY Cortland, NY (SUNYAC)
NCAA Division III
3/15/20
10:15 AM
Sleepy Hollow Sports Complex
Field 4
Arcadia University, PA (MAC)
Western New England University, MA (CCC)
NCAA Division III
3/15/20
10:45 AM
Sleepy Hollow Sports Complex
Field 5
Augsburg University, MN (MIAC)
SUNY Oswego, NY (SUNYAC)
NCAA Division III
3/15/20
10:45 AM
Sleepy Hollow Sports Complex
Field 6
Keuka College, NY (NEAC)
Ramapo College, NJ (NJAC)
NCAA Division III
3/15/20
11:15 AM
Hancock Recreational Complex
Field 1
Bethel University, MN (MIAC)
SUNY New Paltz, NY (SUNYAC)
NCAA Division III
3/15/20
11:15 AM
Hancock Recreational Complex
Field 2
Rutgers University-Newark, NJ (NJAC)
University of New England, ME (CCC)
NCAA Division III
3/15/20
11:15 AM
Hancock Recreational Complex
Field 3
Franklin & Marshall College, PA (Centennial)
Rowan University, NJ (NJAC)
NCAA Division III
3/15/20
11:30 AM
Boombah Soldiers Creek
Field 1
Manhattan College, NY (MAAC)
Stetson University, FL (ASUN)
NCAA Division I
3/15/20
11:30 AM
Boombah Soldiers Creek
Field 6
Princeton University, NJ (Ivy)
University of North Florida, FL (ASUN)
NCAA Division I
3/15/20
11:30 AM
Hancock Recreational Complex
Field 4
College of Wooster, OH (NCAC)
The College of New Jersey, NJ (NJAC)
NCAA Division III
3/15/20
11:30 AM
Hancock Recreational Complex
Field 5
Ripon College, WI (Midwest)
Utica College, NY (Empire 8)
NCAA Division III
3/15/20
11:30 AM
Madeira Beach
Field 2
Butler University, IN (Big East)
Brown University, RI (Ivy)
NCAA Division I
3/15/20
11:30 AM
Madeira Beach
Field 3
Central Connecticut State University, CT (NEC)
The University at Buffalo, NY (MAC)
NCAA Division I
3/15/20
12:15 PM
DiamondPlex
Field A
Caldwell University, NJ (CACC)
Millersville University, PA (PSAC)
NCAA Division II
3/15/20
12:15 PM
DiamondPlex
Field B
Palm Beach Atlantic University, FL (SSC)
University of Sioux Falls, SD (NSIC)
NCAA Division II
3/15/20
12:15 PM
DiamondPlex
Field C
Shepherd University, WV (PSAC)
Purdue University Northwest, IN (GLIAC)
NCAA Division II
3/15/20
12:15 PM
Fortune Road
Field 1
Clarke University, IA (HAAC)
Florida National University, FL (Independent)
NAIA
3/15/20
12:15 PM
Fortune Road
Field 2
Concordia University Ann Arbor, MI (WHAC)
West Virginia Institute of Technology, WV (RSC)
NAIA
3/15/20
12:15 PM
Legends Way Ballfields
Field 1
University of Minnesota-Morris, MN (UMAC)
SUNY Geneseo, NY (SUNYAC)
NCAA Division III
3/15/20
12:15 PM
Legends Way Ballfields
Field 2
SUNY Plattsburgh, NY (SUNYAC)
William Paterson, NJ (NJAC)
NCAA Division III
3/15/20
12:15 PM
Legends Way Ballfields
Field 3
Mount St. Mary College, NY (Skyline)
Framingham State University, MA (MASCAC)
NCAA Division III
3/15/20
12:15 PM
Sleepy Hollow Sports Complex
Field 1
Mount Mary University, WI (ACAA)
TBD (DIII)
NCAA Division III
3/15/20
12:15 PM
Sleepy Hollow Sports Complex
Field 2
Manchester University, IN (HCAC)
Rutgers University-Camden, NJ (NJAC)
NCAA Division III
3/15/20
12:30 PM




Green Bay
Illinois
NCAA Division I
3/15/20
12:30 PM
DiamondPlex
Field D
Northern State University, SD (NSIC)
St. Michael's College, VT (NE10)
NCAA Division II
3/15/20
12:30 PM
DiamondPlex
Field E
Molloy College, NY (ECC)
Southern New Hampshire University, NH (NE10)
NCAA Division II
3/15/20
12:30 PM
Legends Way Ballfields
Field 4
Clarkson University, NY (Liberty)
Hamilton College, NY (NESCAC)
NCAA Division III
3/15/20
12:30 PM
Legends Way Ballfields
Field 5
St. Norbert College, WI (Midwest)
Endicott College, MA (CCC)
NCAA Division III
3/15/20
12:30 PM
Sleepy Hollow Sports Complex
Field 3
SUNY Cortland, NY (SUNYAC)
Arcadia University, PA (MAC)
NCAA Division III
3/15/20
12:30 PM
Sleepy Hollow Sports Complex
Field 4
Western New England University, MA (CCC)
Stevens Institute of Technology, NJ (Empire 8)
NCAA Division III
3/15/20
12:30 PM




Fullerton
Cal Baptist


3/15/20
1:00 PM




Northern Colorado
Nebraska
NCAA Division I
3/15/20
1:00 PM




Ball State
Michigan
NCAA Division I
3/15/20
1:00 PM
Sleepy Hollow Sports Complex
Field 5
Concordia University Wisconsin, WI (NACC)
Augsburg University, MN (MIAC)
NCAA Division III
3/15/20
1:00 PM
Sleepy Hollow Sports Complex
Field 6
Ramapo College, NJ (NJAC)
SUNY Old Westbury, NY (Skyline)
NCAA Division III
3/15/20
1:30 PM
Hancock Recreational Complex
Field 2
University of New England, ME (CCC)
Springfield College, MA (NEWMAC)
NCAA Division III
3/15/20
1:30 PM
Hancock Recreational Complex
Field 3
Highland Community College, IL (KJCCC)
Hudson Valley Community College, NY (Region 3 Division 3)
NJCAA/JV
3/15/20
1:45 PM
Hancock Recreational Complex
Field 1
Bowdoin College, ME (NESCAC)
Salve Regina University, RI (CCC)
NCAA Division III
3/15/20
1:45 PM
Hancock Recreational Complex
Field 4
The College of New Jersey, NJ (NJAC)
Amherst College, MA (NESCAC)
NCAA Division III
3/15/20
1:45 PM
Hancock Recreational Complex
Field 5
Ripon College JV, WI (Midwest)
Bethel University JV, MN (MIAC)
NJCAA/JV
3/15/20
2:00 PM




Bowling Green
Illinois
NCAA Division I
3/15/20
2:45 PM
DiamondPlex
Field D
Southern Connecticut State University, CT (NE10)
St. Michael's College, VT (NE10)
NCAA Division II
3/15/20
2:45 PM
Legends Way Ballfields
Field 1
Lasell College, MA (GNAC)
University of Southern Maine, ME (LEC)
NCAA Division III
3/15/20
2:45 PM
Legends Way Ballfields
Field 2
Edgewood College, WI (NACC)
Smith College, MA (NEWMAC)
NCAA Division III
3/15/20
2:45 PM
Legends Way Ballfields
Field 3
Nichols College, MA (CCC)
Messiah College, PA (MAC)
NCAA Division III
3/15/20
2:45 PM
Sleepy Hollow Sports Complex
Field 1
UMASS-Boston, MA (LEC)
Farmingdale State College, NY (Skyline)
NCAA Division III
3/15/20
3:00 PM




North Dakota
Nebraska
NCAA Division I
3/15/20
3:00 PM
Legends Way Ballfields
Field 4
McDaniel College, MD (Centennial)
Benedictine University, IL (NAC)
NCAA Division III
3/15/20
3:00 PM
Legends Way Ballfields
Field 5
SUNY Fredonia, NY (SUNYAC)
University of Scranton, PA (Landmark)
NCAA Division III
3/15/20
3:00 PM
Sleepy Hollow Sports Complex
Field 3
Westminster College, MO (SLIAC)
Eastern Connecticut State University, CT (LEC)
NCAA Division III
3/15/20
3:00 PM
Sleepy Hollow Sports Complex
Field 4
Coe College, IA (ARC)
Tufts University, MA (NESCAC)
NCAA Division III
3/15/20
3:15 PM
Sleepy Hollow Sports Complex
Field 5
SUNY Old Westbury, NY (Skyline)
Concordia University Wisconsin, WI (NACC)
NCAA Division III
3/15/20
3:15 PM
Sleepy Hollow Sports Complex
Field 6
SUNY Oswego, NY (SUNYAC)
Keuka College, NY (NEAC)
NCAA Division III
3/15/20
4:00 PM
Hancock Recreational Complex
Field 1
Stockton University, NJ (NJAC)
Bowdoin College, ME (NESCAC)
NCAA Division III
3/15/20
4:00 PM
Hancock Recreational Complex
Field 2
St. Lawrence University, NY (Liberty)
Worcester State University, MA (MASCAC)
NCAA Division III
3/15/20
4:00 PM
Hancock Recreational Complex
Field 3
Macalester College, MN (MIAC)
Wesleyan University, CT (NESCAC)
NCAA Division III
3/15/20
4:15 PM
Hancock Recreational Complex
Field 4
Anderson University JV, IN (HCAC)
Madison College, WI (N4C)
NJCAA/JV
3/15/20
4:15 PM
Hancock Recreational Complex
Field 5
Bethel University JV, MN (MIAC)
Highland Community College, IL (KJCCC)
NJCAA/JV
3/15/20
5:00 PM
Legends Way Ballfields
Field 1
Smith College, MA (NEWMAC)
Lasell College, MA (GNAC)
NCAA Division III
3/15/20
5:00 PM
Legends Way Ballfields
Field 2
Nichols College, MA (CCC)
Edgewood College, WI (NACC)
NCAA Division III
3/15/20
5:00 PM
Legends Way Ballfields
Field 3
Messiah College, PA (MAC)
SUNY Fredonia, NY (SUNYAC)
NCAA Division III
3/15/20
5:00 PM
Sleepy Hollow Sports Complex
Field 1
Tufts University, MA (NESCAC)
UMASS-Boston, MA (LEC)
NCAA Division III
3/15/20