NPF
NPF Postpones Draft, Cancels Opening Day Events
NPF Postpones Draft, Cancels Opening Day Events
NPF to postpones Draft and cancels Opening Day Events for Canadian Wild, Cleveland Comets, and California Commotion.
Mar 16, 2020
by FloSoftball Staff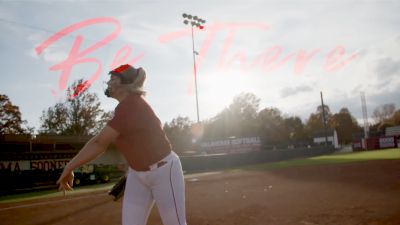 Nashville, TN (March 16, 2020) – National Pro Fastpitch has announced the following scheduling adjustments related to restrictions and regulations connected to the coronavirus.
NPF Draft postponed indefinitely. The Draft was originally scheduled to take place March 30 in Rosemont, IL.
Cancellation of 2020 Opening Day and Series Events of Canadian Wild v Cleveland Comets, and Canadian Wild v California Commotion, scheduled to take place in Fresno, CA April 10-12 and April 17-19 respectively.
Considering the diverse nature of the league, with three complete international (Olympic qualified) teams participating in regular season action, league teams and officials will weigh future options based on the evolving circumstances surrounding the coronavirus. The league has set the date of May 1 to announce further scheduling plans for 2020 competition.
About National Pro Fastpitch (NPF)
National Pro Fastpitch (NPF), an Official Development Partner of Major League Baseball since 2004, provides elite female athletes with an opportunity to pursue a professional career in fastpitch softball beyond their collegiate and amateur success. The NPF affiliate teams consist of the Aussie Peppers of Minnesota, Canadian Wild of Southern Illinois, Chicago Bandits, Cleveland Comets, and California Commotion. National Pro Fastpitch players hail from the United States, Australia, Canada and Mexico, and represent the most accomplished and talented athletes in the sport of women's softball.