Women's History Month Celebration
Melissa Frost, Indianapolis Softball Coach: An Inspiration To All Women
Melissa Frost, Indianapolis Softball Coach: An Inspiration To All Women
Melissa Frost isn't just the winningest coach in the University of Indianapolis softball history, she's an inspiration on and off the softball field.
Mar 20, 2020
by Cori Kennedy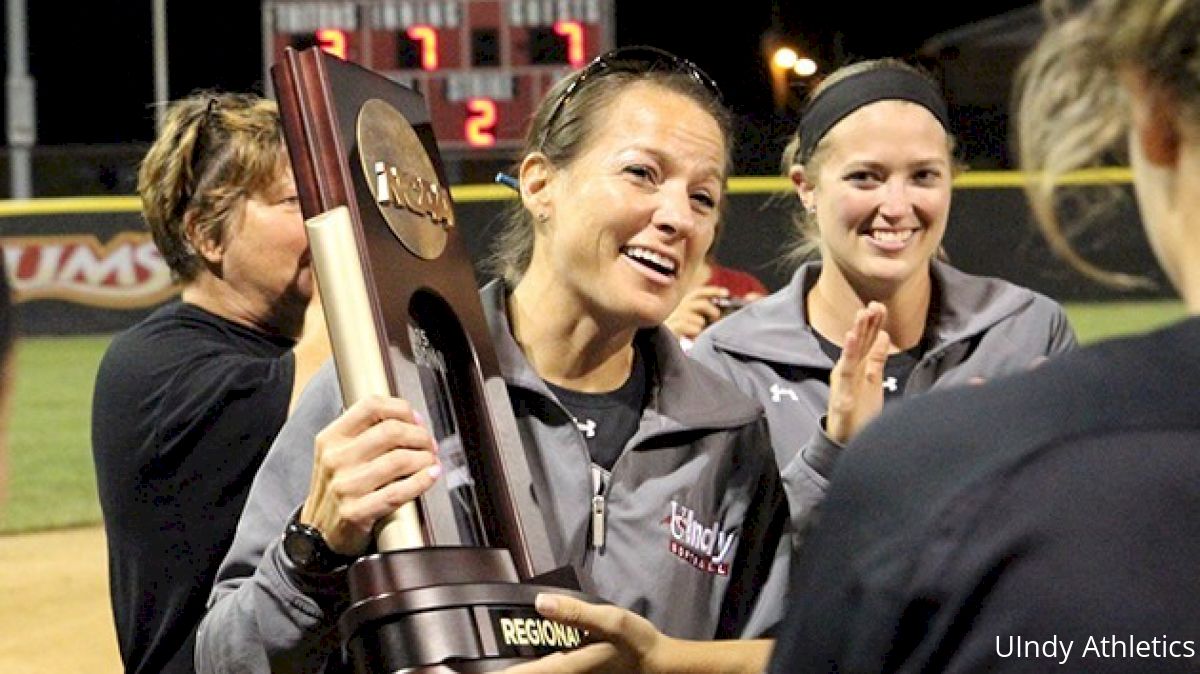 Melissa Frost isn't just the winningest coach in the University of Indianapolis softball history, she's an inspiration on and off the softball field.
Frost has been the head softball coach for the University of Indianapolis for 16 years as of 2004, where she has built one of the best softball programs not only in Divison II, but also across the entire country. She passed the 600 win mile-stone this season and currently holds 613 career wins under her belt. She has been named the GLVC Coach of the Year five times, has produced a total of 12 student-athletes that have been named either the Player, Pitcher or Freshman of the Year by the Great Lakes Valley Conference, and has made two trips to the NCAA Divison II World Series in 2009 and 2015.
⚾ ? @UIndySoftball coach Melissa Frost just earned a 600th win for #UIndy and is 21 wins away from 700 in her coaching career! She has been an integral part of @UIndyAthletics and inspires hard work and dedication in her team. https://t.co/1sSZnvcRVP pic.twitter.com/5cglKm6Uxs

— Univ of Indianapolis (@uindy) February 26, 2020
"She is one of the most influential women in my life as well as my teammates whether it is on the field or not," junior Gianni Iannantone said. "She pushes us in the classroom just as much as she does at practice or in a game."
Aside from all of the coaching success, Frost was given the biggest battle of her life when she was diagnosed with breast cancer in 2016.
She was a patient at Community South while her mother stayed by her side to help her through. Her fiance, David, was also a large part of her support group and helped Frost every step of the way. "I really think that having a supportive family-like her mom and fiancè, David, help her tremendously with continuing her legacy," Iannantone said.
Frost started her chemo treatments but she never stopped coaching softball. There were times where she would travel to the Greyhound softball games after receiving treatment.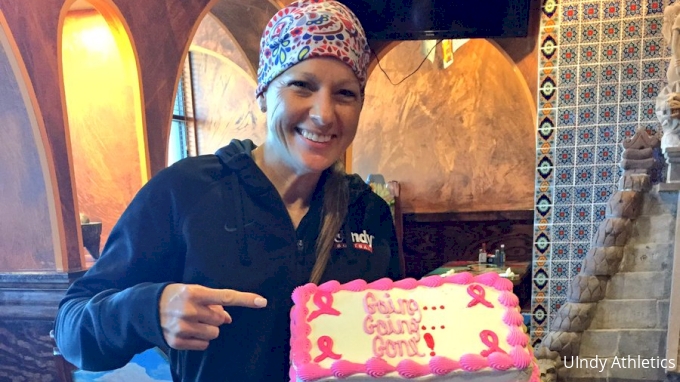 Frost is currently on a chemo pill for 10 years while she has to go in for a check-up every 3 months.
Frost's legacy goes on much further than the softball diamond, but more as a mentor and motherly figure to her players, who are her #1 priority.
"Off of the field, Coach Frost has more of a motherly relationship with us girls. Her office is a revolving door whenever we need to go in and just talk, whether it is about softball or life. She is a "tell you how it is" type of person and I think that is what makes her words so effective because she will never sugar coat it. She will be one of the first people to check up on you and overall it creates a bond that carries over onto the diamond and I believe that is what makes her teams so successful," Iannantone said.
Frost shares her story and always gives 100%, which is motivating and inspirational to her players.
"Her personality is strong and determined. She is a survivor, she gets knocked down and she immediately gets back up again. She is tough but also has a goofy side. She has dance battles with us before games to just loosen everyone up," Iannantone said.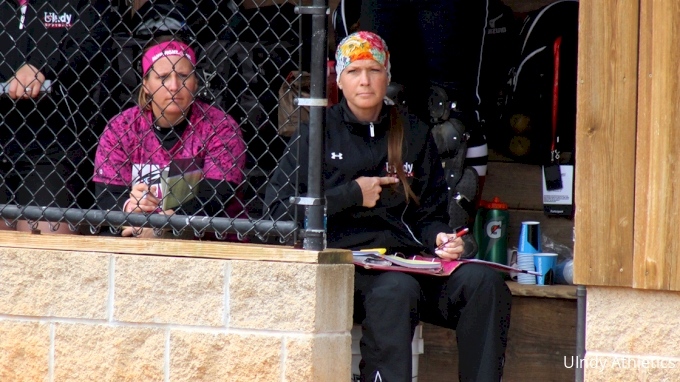 Frost was a stand-out softball player for Marshall University and even went on to play professionally for the Akron Racers. Her softball background, personality and life story is one thing that draws her players in.
"I think that for any athlete after you finish playing the sport that shaped you, you want to give back and Coach Frost is doing that," Iannantone said. "I think that her knowing that she is an inspiration and a role model in our lives pushes her to continue to do what she does."
Frost often shares Jon Gordon's philosophy with her players, trying to make room for positive thoughts and less for the negative.
"She will share his books with us and we discuss how to implement those to our team. One of the things she preaches about is having a positive attitude and how one negative doubt can knock everyone off course." Iannantone said. "At the beginning of practice or even a game, she gives us a few minutes to sit, close our eyes, and collect ourselves before games, which some of us pray or just run positive thoughts through our heads."
Melissa Frost is an inspiration to everyone, continuing to show that no matter how hard life may knock you down, you can always get back up.
---
If there is another softball story you think needs to be shared, let us know! Contact Cori Kennedy on social media!
Twitter | Instagram | E-mail: corcorkennedy@gmail.com