2020 Top Club National Championship 18U
The Complexities Of Planning A Softball Season During COVID-19
The Complexities Of Planning A Softball Season During COVID-19
The NCAA DI Council vote for the extra year of eligibility conjures more complexity than just a year renewed for seniors. We talk to the coaches affected.
Apr 27, 2020
by Christopher Girandola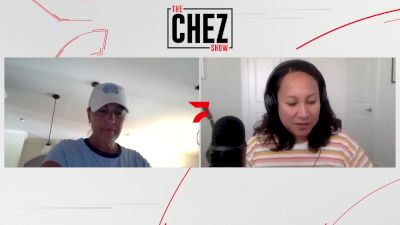 Unlock this video, live events, and more with a subscription!
Get Started
Already a subscriber? Log In
Unlock this article, live events, and more with a subscription!
Get Started
Already a subscriber? Log In
When the NCAA Division I Council voted last month to grant an extra year of eligibility to all student-athletes in spring sports whose seasons were canceled because of the coronavirus pandemic, there was a collective roar of approval across traditional and social media platforms.
Yet the decision carried with it more complexity than just a year renewed for the seniors who lost that sense of glory that typically comes with a final season. The extra year extends itself to every class, thereby increasing roster sizes not just next season but for the next four years.
"The Council's decision gives individual schools the flexibility to make decisions at a campus level," Council chair M. Grace Calhoun, Penn's athletic director, said in a statement. "The Board of Governors encouraged conferences and schools to take action in the best interest of student-athletes and their communities, and now schools have the opportunity to do that."
That's all good and well except the fiscal landscape for each program has changed remarkably. When the NCAA Division basketball tournament was canceled, the NCAA Board of Governors voted unanimously to distribute $225 million in June to Division I members to specifically focus on supporting college athletes instead of the projected $600 million annual distribution.
NCAA athletics across the board are also worried that monies from college football will be drastically diminished if the 2020 college football season is shortened or postponed.
At stake is at least $4.1 billion in fiscal-year revenue for the athletics departments at just the 50-plus public schools in the Power Five conferences — an average of more than $78 million per school —according to a USA TODAY Sports analysis of schools' financial reports to the NCAA.
That's more than 60 percent of the Power Five schools' combined total annual operating revenues, based on amounts reported for the 2019 fiscal year. These estimates do not take into account potential impacts on student fees or money from schools' general funds, both of which likely would be reduced if students do not return to campus as usual for the fall semester. Even within the Power Five, there are schools that receive significant amounts from those sources.
Pac-12 Commissioner Larry Scott told the LA Times that there's a "fiscal reality" setting in for schools around the nation but he is confident his member schools will do what's best for their student-athletes.
"I know we've got schools that have the strong view they would not reduce aid for a senior that was coming back," Scott said.
An analysis by USA Today projected that bringing back seniors in spring sports could cost Power Five programs anywhere between $500,000 and $900,000.
"We know full well that college football is at the forefront of athletics and our athletics world," Arizona State softball coach Trisha Ford said in a phone conversation with FloSoftball. "Some of the worry is that if football doesn't happen then what will happen with everyone else. At the end of the day do we have enough money to make all of this work. If you're not filling up seats, not having TV and kind of all of those pieces are not happening, then obviously it makes things incredibly difficult for every other sport to happen as normally as possible."
Arizona State, which ranks in the top 30 for NCAA finances, has operating expenses that far exceed its revenue. In the most recent USA Today annual reporting on public athletic departments, the Pac 12 program had $126,782,387 in expenses, which was $20,611,739 over its revenue.
Next academic calendar, the Arizona State administration will have to financially consider financial assistance for student-athletes in a plethora of spring sports that were impacted by the extension including baseball, softball, men's and women's golf, men's and women's tennis, men's and women's outdoor track, lacrosse, water polo, and beach volleyball.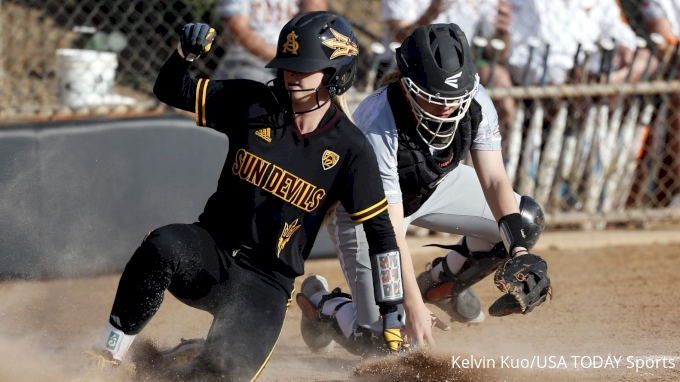 Student-athletes will be allowed to return without being required to receive the same amount awarded for the 2019-20 season. This will apply only to student-athletes who would have exhausted eligibility in 2019-20. They will also have the ability to use the NCAA's Student Assistance Fund to pay for scholarships for students who take advantage of additional eligibility flexibility in 2020-21.
Ordinarily, NCAA softball teams are permitted 12 scholarships spread over a maximum of 22 players. Teams are allowed to carry more athletes on scholarship to account for those staying who were in their final year of eligibility and incoming recruits. For athletes with expiring eligibility in 2019-20, each school is allowed to decide if the same amount of financial aid will be awarded for 2020-21.
Next spring — with seven incoming freshmen — Arizona State (22-8), which finished as the No. 18 ranked team in FloSoftball's final Top 25 rankings, will welcome back four of the five seniors from this year's roster including senior sisters Kindra and Maddi Hackbarth, who earned All-American nods on Softball America's 2020 Shortened Season All-American list. Kindra was named First Team after finishing the shortened season with a .443 batting average – fourth in the Pac-12 Conference – and a team-high 50% on-base percentage. The centerfielder led all outfielders with her 26 putouts in 29 game starts. and Maddi as a Third Team All-American.
Maddi, the Sun Devils' starting catcher, led the Pac 12 with a .825 slugging percentage and had 32 RBI, fifth in the conference and ninth nationally.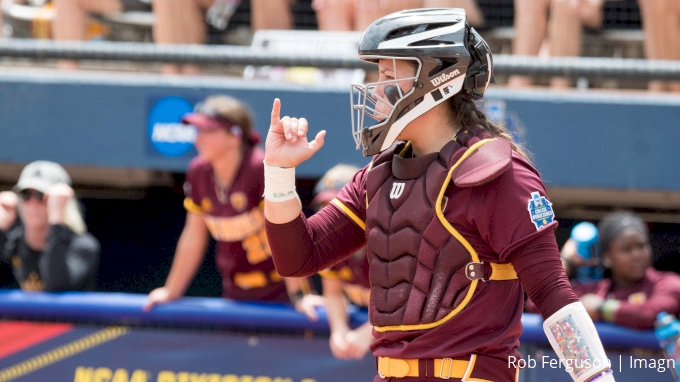 The Sun Devils will also return starting pitcher Cielo Meza, who led the Sun Devils in the circle with 10 wins and a 1.93 ERA on the season, and Alli Tatnall, who started 26 games in the abbreviated season, primarily as the designated player.
The only senior who chose not to return is starting pitcher Sam Mejia, who finished the shortened season in style with zero earned runs, two shutouts, three wins, and 23 strikeouts in her last six games. Mejia will attend nursing school at a different university.
"I'm happy the decision came to give them back a year," ASU softball coach Trisha Ford said. "We're excited to have the seniors that want to come back and be able to mesh them with our talented freshman class this year and next year's freshmen."
The Sun Devils will welcome a top 15 recruiting class next season that includes Allison Royalty, one of the nation's most sought-after pitching prospects. Royalty, recognized by FloSoftball as the No. 4 prospect in the class, will arrive in Tempe having played at an incredibly high-level with her club softball team. A dominant right-hander, Royalty helped lead the Athletics Mercado/Smith 18U club team to a 2019 PGF 18U Premier National Championship.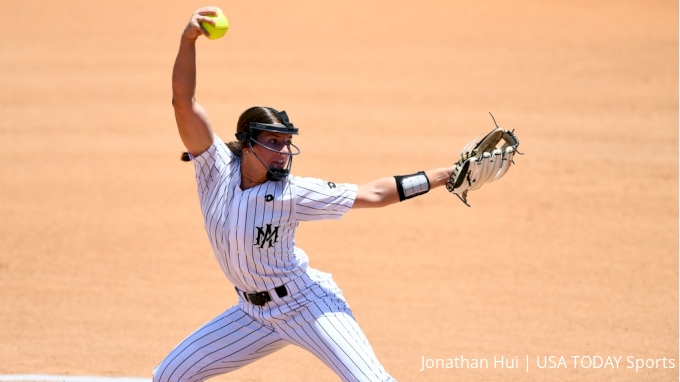 "Our roster size will be pretty big but we're still waiting on the financial side," Ford said, "We will still have to see if we redshirt anyone."
Fiscal Perspective
Leaner times are ahead for Group of Five conference programs as well. With a projected $1.3 million less coming in from Mountain West Conference and NCAA distributions due to coronavirus-related cancellations, Fresno State has told its coaches to be prepared for cuts to their 2020-21 budgets.
"You had to let everybody know that the NCAA distribution is going to be less," athletics director Terry Tumey recently told the Fresno Bee.
"The COVID-19 is going to affect everyone that way. We're not immune to that and we have to have an understanding that there are some things we're going to have to do in order for us to support our student-athletes and give them the best experience possible with less resources."
- Terry Tumey, Fresno State Athletics Director
Fresno State, with a $42.9 million budget, funds its programs at a lower level than many of the schools in the Mountain West, according to figures reported to the U.S. Department of Education. Fresno State, which restored wrestling and added women's water polo in 2015, has 21 sports programs, which is the most in the Mountain West Conference.
In 2019 athletics received $20.9 million in university support with $16.5 million coming from the institution and $4.4 million from student fees, according to the Fresno Bee.
Revenues for the year were $49.8 million. Total costs were $50.1 million.
Operating expenses for softball was more than $80,000 behind conference rival San Diego State ($323,648 to $408,920), according to the Fresno Bee.
Fresno State typically receives roughly $4.5 million annually in Mountain West/NCAA distributions – it was budgeted at $4.8 million in 2019-20. The Bulldogs will have to consider financial assistance for student-athletes in 10 spring sports, which will call for tough decisions by coaches in each respective sport.
Fresno State softball coach Linda Garza, whose mom passed away from cancer two years ago and whose brother tragically was killed in a hit-and-run accident, is fully prepared to take on this hurdle.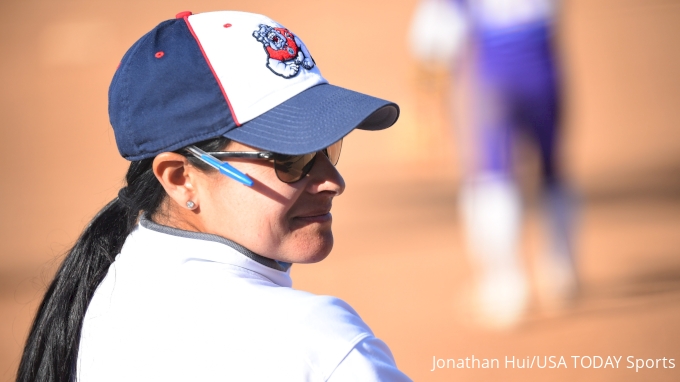 "I've dealt with some things in the last couple of years and I believe I'm in a place where I can help these student-athletes face what's ahead for them," Garza said.
"It's our responsibility as coaches and administrators to fulfill our obligation to them. Fresno State is committed to doing what they can do to fiscally to help them. It may not be at the same rate every student-athlete gets but we're a family and just like any family, we have to make a decision on who gets what within that family. At the end of the day, the goal is to make sure the student-athletes can graduate."
- Linda Garza, Fresno State Head Softball Coach
The Bulldogs, who were 21-4 when their season was canceled due to the COVID-19 pandemic and ranked 23rd, will have five of six seniors return next season.
Third baseman Haley Fuller is headed to grad school, but Kaitlyn Jennings, Hayleigh Galvan, Kelcey Carrasco, Schuylar Broussard, and Miranda Rohleder all will be back next season.
There obviously is an upside with several talented players returning, along with six talented incoming freshmen.
"For us to know that 22 of 23 are returning, that we return a top 25 team, return all the pitchers, having them return, seniors as seniors, juniors as juniors, freshman return as freshman, I'm excited," Garza said. "We did a heck of a job recruiting as a staff over the past couple of years, a heck of a job returning every student-athlete. I'm not naive to know that when my team is on the map, don't think those big dogs aren't paying attention to what my kids are doing. I know the capability. This team is back with highly regarded recruits. I'm pumped and I'll play anybody in the country. I'm confident if we're able to get past all of this (with COVID-19) that we can play with anybody. We have to approach it that way."
Garza also understands the conundrum that awaits with financial requirements for the program and for each individual player as well as how to strategically navigate the roster.
"The hard part is can we have our student-athletes get to a place where they understand somebody may have lost a job in this household or has had a reduction in income and they're going to have to make adjustments," Garza said. "If that means we're not going to get pizza three days a week or we're not going out of town on this family vacation to this four-star hotel. This is every family's unique situation."
"Our biggest thing is to be as transparent as we can with each student-athlete. You have to communicate with each of them and find out the graduation track. This still impacts a freshman just as much as a sophomore or junior, a freshman who really just got a redshirt year. You have to have communication with that kid and say, 'Are you staying? Would you like to stay?' What happens if that kid is graduating in four years and their parents are paying for 60 percent of education and their family is not in a financial situation to keep paying that 60 percent even though they can play softball. I feel like as a coach we owe it to them to have a conversation and say, 'Are you going to be graduating in four years or are you going to want to use that extra year of eligibility? Are you in a position where you're going to start saving if you want to stay and start grad school at Fresno State or would you like to graduate undergrad at Fresno State have one more year eligibility and potentially get back in the transfer portal and be ready to go to another school?' Some won't know until they get there but it's our responsibility to have that conversation early on with them so it helps them and you have a better plan."
Garza must also calculate things for the program as a whole in regard to playing time and which player to recruit. The decision to prolong each class one additional year affects each class four years down the line.
"My job is to map out how each season will go," Garza said. "I still have to take care of the program. Those are hard decisions to make. Do you say no to a kid and say hey I got to go get another '22 class because I don't have anymore money in '21. It's not that I don't want you at Fresno State. I just don't want you sitting on the bench behind the All American senior. I think what you try to do is project, senior A who is going to have 1,000 at-bats will be better prepared than the incoming stud recruit but then you have to consider when that freshman has 1,000 at-bats, she's going to be really good and maybe better than that senior is now two, three years down the road."
From a department standpoint, Garza has already envisioned the national landscape changing, at least for the short term. Wisconsin, for example, made a decision to not allow its senior student-athletes impacted by the coronavirus pandemic to return to their respective teams next season.
Fresno State President Joseph Castro released a statement to the Fresno Bee stating the possibility of eliminating sports at the university in the future.
"The pandemic has already affected the university and auxiliary organization budgets," Castro said in a statement Tuesday to the Fresno Bee. "Like other universities across the nation, we have experienced a significant loss of revenue in areas such as dining, housing, parking, athletics, Save Mart Center, and other auxiliary operations. In addition, the state of California has delayed its assessment of tax receipts, which will delay the final 2020-21 state budget allocation to the California State University until early fall. The Governor's May Revision to the proposed 2020-21 state budget will guide our budget planning for the next fiscal year."
Strategizing For The Future
Garza sees many perks once regarded as the norm for power programs, both in the Power Five conferences and for many Group of Five schools, going by the wayside. Preseason tournaments will more than likely take the first hit.
"You're going to see regional competition at tournaments in places like Florida where it may feature several teams near the location," Garza said. "You have to consider an east coast team to come west coast probably costs around $30,000 and that's not trying to do anything great. That's just doing a $500 airline ticket per person, 28 in a travel party, feeding them for four days, putting them in a decent hotel, all that stuff. The decision moving forward will probably see programs playing games in the cold nearby their respective school and take a bus instead of a plane ride. If football doesn't roll and spring sports can still go, do we cut 56 games to 46 or even lower, and now teams only play on Saturday and Sunday so they eliminate one hotel night during the week?"
Garza is hopeful that all of the programs at Fresno State, not just softball, come away unscathed.
"We are a pretty tight unit," Garza said. "We're trying to take care of one another and by that, we want all of our sports to still have a sport in our conference. We may have to pull somebody along and say, 'If they have a huge budget cut can we relook at the schedule and have more home games so we can help their budget. If one of us takes a small hit so we can help the other one survive, that's what we'll have to do."
"At least in our conference we've been communicating and trying to look at strategic ways we can minimize some games. If we play 24 games do we chew it down to 20? If everybody is not playing midweek because 56 gets cut to 46 because you can save $30,000 in the budget by cutting out 10 games. I really think that's where you're going to see changes in teams, things behind the scenes that we're not used to."
- Linda Garza, Fresno State
For smaller programs like James Madison, the financial strain could be even greater. JMU expects 12-15 student-athletes to return next season for an extra year of eligibility across the Dukes' eight spring sports. The expected cost of the 12-15 extra scholarships for returning seniors will hover around $250,000 and does not include other potential added costs such as additional uniforms and a bigger travel budget with a larger roster than previously expected.
JMU softball coach Loren LaPorte informed FloSoftball in a phone conversation that three of the five seniors are expected to return next season, including seniors Odicci Alexander, Kate Gordon, and Madison Naujokas. Alexander is the reigning CAA Player of the Year, Gordon holds JMU's all-time home run record, and Naujokas has started 196 games for the Dukes in her career.
"They're excited to return but financially with the seniors, some still have to pay for school," LaPorte said. "It's tough on some of them. Some were ready to move on. When it comes to academics, we don't have packages with academics at JMU like I know a lot of other schools do. At JMU we don't even know what they get academically if they end up getting any support in that area. It's tough to juggle as far as being a percentage sport. You want to reward all of your kids with what they deserve but sometimes you're in a tough situation when you have 20 on a roster and you have 12 scholarships you have to think about and now moving forward with the extra year of eligibility granted to all athletes that's where it's going to get tough. For the juniors, sophomores, they have to decide what they want to do just as much as we do. This is about their life, too."