2020 Tulsa Elite Summer Invite
Texas Softball Clubs Form Texas FastPitch League (TFL)
Texas Softball Clubs Form Texas FastPitch League (TFL)
Texas softball clubs Bombers, Glory, Impact Gold, Aces Express, Blaze, and more have banded together to form the Texas Fastpitch League (TFL).
May 4, 2020
by Chez Sievers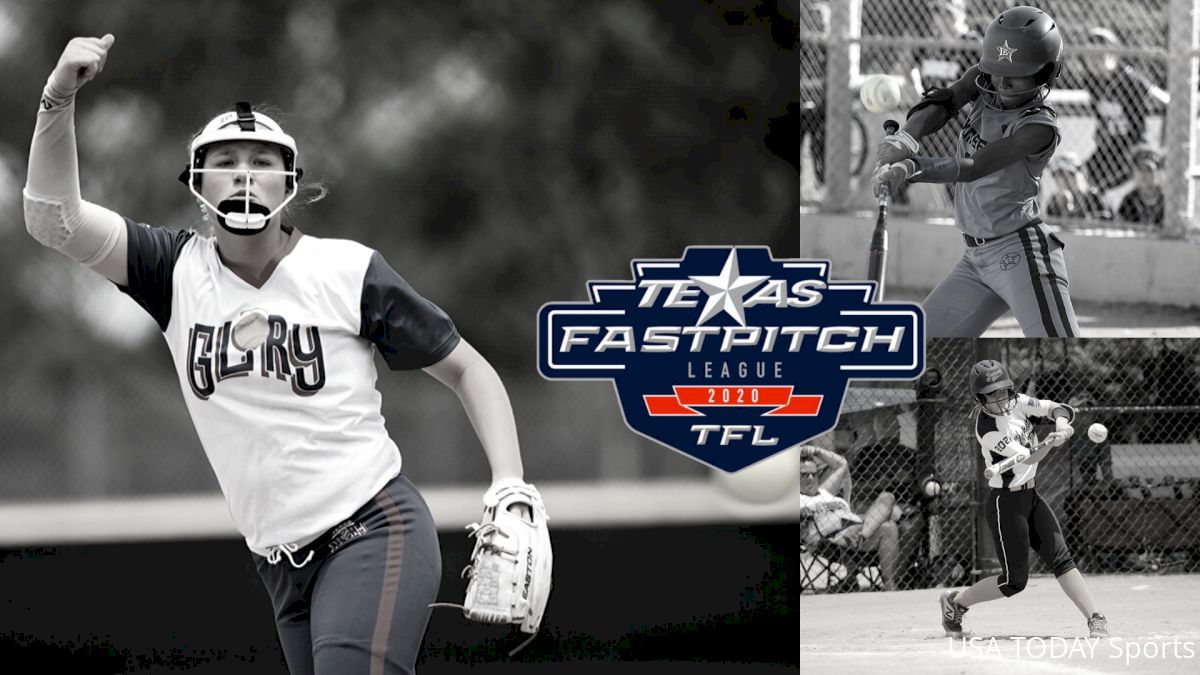 Texas softball clubs have banded together to form the Texas Fastpitch League (TFL).
The Texas Fastpitch League (TFL) is a collection of teams working collaboratively in Texas to grow the game of softball and provide our fastpitch community a level playing field for all teams, including the biggest clubs, the stand-alone team, or new clubs. All teams will have a chance to compete at the highest level.
The TFL will include competition in the following:
Teams from 18U through 14U will play a minimum of 8 league games throughout the summer. Teams will earn points based on their winning percentage in the designated league games.
Already established competitive events (listed on the TFL website) will be designated TFL sanctioned events. Finishes in the tournaments will generate bracket points.
The TFL Championship will take place in Plano, Texas over five days: July 28 - August 1.
The TFL Championship, which is open to all teams in the league, will be seeded by a team's ranking based on the combination of league and bracket points. The TFL Championship will have a College World Series (CWS) format with each team playing in a regional bracket. Winners will advance to a super-regional, which will be played as a best two-out-of-three series. Winners will advance to the final eight (The Lone Star Series), which will be played out just like the CWS, culminating with a final game between the top two teams.
All TFL games will be streamed using "Athletes Go Live" which will allow us to maintain appropriate history and statistics.
Standings will be updated daily and individual recognition will occur weekly.
TFL will also have a Juniors division, "TFL Juniors": which will include age groups at the 10u, 12u, and 14u Juniors for those 14u squads that do not wish to play 14u TFL. The Juniors division will mirror the TFL, with a few minor exceptions, including the exclusion of streamed games and statistics. TFL Juniors will culminate in a Juniors Championship at the end of the summer, which is tentatively scheduled for July 23-26 in Sugar Land, Texas.
The TFL teams are excited to kick off this new chapter of cooperation in Texas FastPitch. Though we have always worked well together to improve the state of play, the TFL ushers in a new era and a significant step forward in collaboration.
Leading the TFL are Dave McCorkle, Scott Smith, Jazz Jackson, KC Jackson, Kevin Shelton, Keith Allen, Jack Fultz, JB Slimp, and Jonathan Lampl.
For more information, please visit www.tflfastpitch.com