2020 Tulsa Elite Summer Invite
Club Softball Teams To Launch Heart Of America Elite Fastpitch League
Club Softball Teams To Launch Heart Of America Elite Fastpitch League
Midwest, central, and eastern club softball teams announce the launch of the Heart Of America Elite Fastpitch League.
May 13, 2020
by Chez Sievers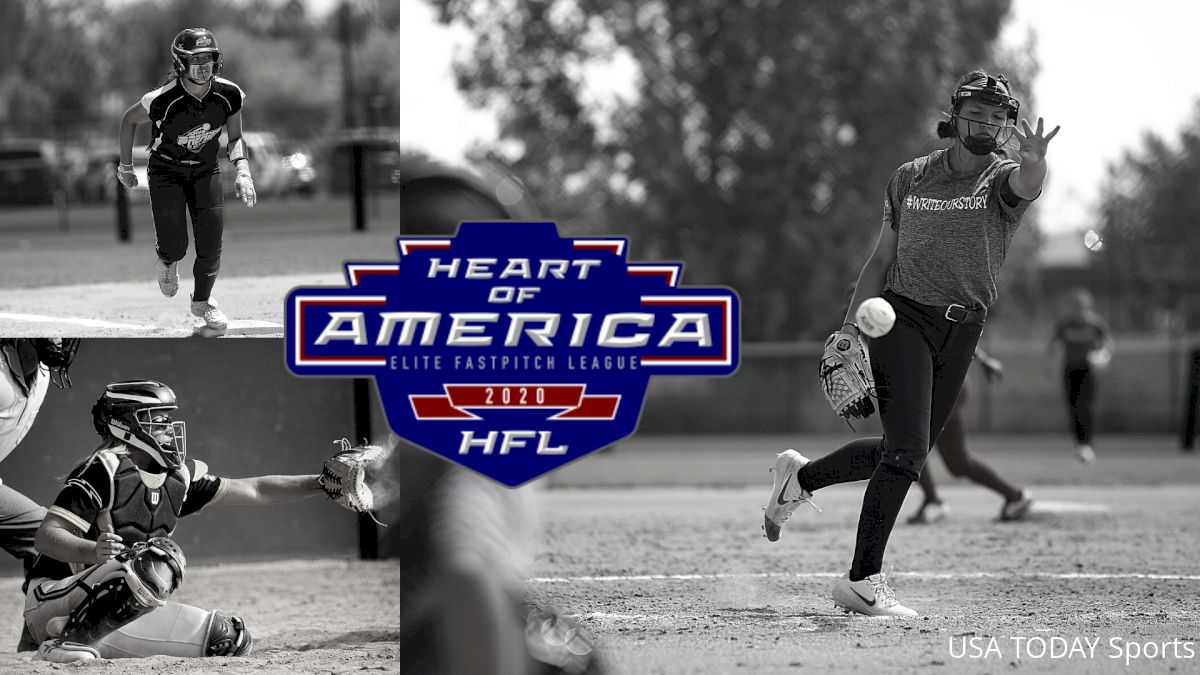 Following the announcement of the Texas Fastpitch League, the Heart of America Elite Fastpitch League (HFL) made a similar announcement that will include club softball teams from 21 states.
From those 21 states, teams are sorted by region.
Eastern: Delaware, Maryland, North Carolina, Virginia, Washington DC, West Virginia
Northern: Minnesota, Illinois, North Dakota, South Dakota, Wisconsin
Western: Arkansas, Iowa, Kansas, Missouri, Nebraska, Oklahoma
Central: Ohio, Michigan, Indiana, Kentucky, Pennsylvania
In a release issued, the HFL stated: "Teams will earn points based on their winning percentage in designated league games. Already established competitive events will be designated "HFL events." Finishes in the tournaments will generate bracket points."
"The HFL League Championship will be open to all teams in the league. It will be seeded by a team's ranking based on the combination of league and bracket points, using Divisions within the League. The Championship will have a World Series format, with each team playing in a Regional. Winners will graduate to a Super Regional best two-out-of-three before advancing to the final eight that is played out just like the Women's College World Series, culminating with a final series between two squads."
The HFL will provide competitive league opportunities for ages 10U up through 18U and maybe beyond.
The league also announced today that the 10, 11 & 12U age divisions will encompass the Futures Classification with 14 thru 18U ages being designed as Showcase levels. The HFL is also exploring the option of developing a Women's Division for College-Aged players, to take place after the collegiate season and to be played during the Summer.
Another key goal of the Heart of America League is to reduce travel costs as much as possible.
The HFL Board consists of the following members:
Commissioner Ryan Taylor (Aces Fastpitch)
Deputy Commissioner Greg Dickel (Iowa Premier)
East League Director John Corn (Lady Lightning)
Junior Olympics Liaison Tom Bunn (Williamsburg Starz)
Central Region Director Warren Wolff (Ohio Outlaws)
Championship Director Dan Runge (Future Stars of Softball)
Director of Ops Cornelius Davis (Oklahoma Athletics)
Legal Affairs Director Evan Beatty (St. Louis Chaos)
Western Division Director Brian Madden (Oklahoma Athletics)
Northern Division Director Sean Hall (Midwest Speed)