2021 Colorado 4th of July
Rising Star: 2022 Pitcher/Slugger NiJaree Canady
Rising Star: 2022 Pitcher/Slugger NiJaree Canady
Louisville Lady Sluggers ace NiJaree Canady is primed to be one of the top 2022 recruits out of Kansas. Here's why.
Jun 23, 2020
by Stephen Kerr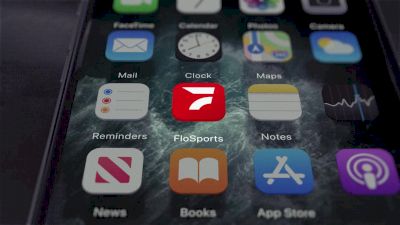 Over the past year, NiJaree Canady came close to winning state championships in both softball and basketball. In both cases, she watched opportunity slip from her grasp due to circumstances completely beyond her control.
As a freshman pitcher for Topeka (Kansas) High, NiJaree (or NiJa, as she prefers to be called), led the Trojans to their first state tournament berth in 14 years. She held Garden City hitless through the first four innings of the 2019 Class 6A Regional championship game before surrendering four runs. No matter; Topeka scored eight runs, two on a double by NiJa, and captured the regional title.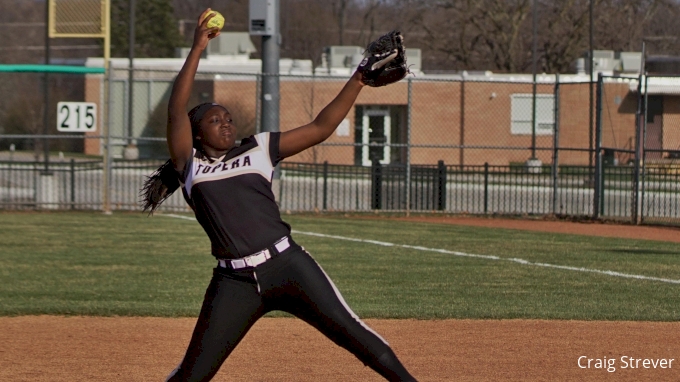 NiJa pitched that game despite battling turf toe, which made her performance even more remarkable. To make matters worse, it was on her push-off foot.
"I was battling it throughout the season, and it just kept getting worse," recalled NiJa, a right-hander who also pitches for the Louisville Lady Sluggers 18U team. "Every time I pitched, I would feel it. I knew I had to (keep going) for my team. They helped get me eight runs, so I knew I had to do my best."
It turned out to be the last game NiJa would pitch that postseason. She and her parents, Bruce and Katherine, made the agonizing decision to rest the foot and allow it to fully heal. NiJa watched the tournament from the sidelines wearing a walking boot, and the Trojans fell to Derby in the first game.
NiJa also runs track and is a standout basketball player, averaging 18.8 points and 10.2 rebounds as a sophomore. She was selected to the Kansas All-State First Team, leading the Trojans to a perfect 23-0 season. The team was just two wins away from their first state title before the coronavirus pandemic brought the season to a screeching halt.
"I was shocked," NiJa said upon learning the tournament had been canceled. "I thought the worst thing they were going to do was not allow people in the stands."
As frustrating as those disappointments were, NiJa doesn't dwell on them. That just isn't in her DNA. The name NiJaree means "successful and strong," qualities that leave little room for self-pity in elite athletes. She owes much of her athletic success to her father Bruce, a multisport athlete in high school who played defensive back at Washburn University, then an NAIA school. Bruce had brief stints with the Chicago Blitz of the United States Football League and the NFL's Houston Oilers in the 1980s.
NiJa and her dad spend a lot of time working out together, whether it's shooting baskets or lifting weights. As talented as she is on the basketball court, softball is what she loves the most. She believes playing multiple sports makes her better as a softball player.
"Basketball helps keep me in shape during the winter," NiJa said. "As much as I love (softball), everyone needs a break once in a while."
Lady Sluggers 18U head coach Jim Huecker remembers the first time he saw NiJa in action. It was at a tournament in Kansas City, and the Sluggers were playing NiJa's team, the Kansas City Zephyrs. NiJa was about to enter the eighth grade, although Huecker didn't know that at the time. The Zephyrs lost, but Huecker was impressed with NiJa's power. In one at-bat, she hit a towering home run that traveled farther than ones some of his own players had hit.
"We handed it to them pretty good," Huecker recalled of the game. (But) she was a presence, a monster kid. I didn't know how old she was, didn't know anything about her. I was thinking probably freshman or sophomore."
The next day, a parent of one of Huecker's players walked up to him and handed him a note from NiJa's father, requesting an opportunity for his daughter to play with the Sluggers. It was not until Huecker eventually followed up with Bruce that he discovered NiJa's age. When Huecker suggested she play for the 14U squad, Bruce insisted on placing her in 18U.
"I've always played my kids up," Bruce explained.
"With NiJa, I also had her playing tackle football a year up with some of the guys. If you play up, you get better."
- Bruce Canady
As expected, NiJa struggled at first. But Huecker saw flashes of the talent he knew she possessed and has seen her get better each year. Last season, NiJa had 14 homers in five tournaments, and her exit velocity consistently averages 82-84. If PGF Premier Nationals were to be held this summer, it would already be NiJa's fourth appearance, an incredible accomplishment considering she's entering her junior year of high school.
NiJa's six-foot frame cuts an imposing figure in the circle. She not only throws hard, but her long release point is closer to the plate, making her pitches especially difficult to hit. At the ProSwings Invitational in Tennessee earlier this month, one team became so frustrated trying to make contact, they resorted to bunting.
"You can't rattle her," Huecker said. "When you combine that with pure ability and velocity, and command of the strike zone… that would intimidate me if I was facing her."
Constantly staying focused in the circle is a challenge for even the best pitchers. NiJa has learned to keep calm by taking deep breaths. She has a tendency to pitch too fast, something she hopes to improve upon. She always makes sure to keep a towel wrapped around her belt and resting in her right back pocket.
"Most of the time, I don't even use it," NiJa explained. "I just like it being there."
When she was in seventh grade, NiJa was already receiving offers from Division I programs. Having experienced the pressures of recruiting during his high school years, Bruce didn't want his daughter verbally committing early. NiJa is looking forward to beginning the process in earnest when colleges will be allowed to contact her this fall. While she doesn't currently have a specific school in mind, she does have a general checklist.
"I know I want to go to a big college," she said. "I would prefer somewhere warmer. Not too hot, but kind of like the Kansas climate."
NiJa's long-term goal is to one day run her own hospital. For the more immediate future, she intends to continue working hard on her softball skills.
"I want to try and get my exit (velocity) up to 90," she said. "I'm trying to develop my rise ball more. I'm more of a ground ball/pop fly pitcher, but this winter and spring, I've been working on getting my pitches to move more. I want to get more strikeouts."
That certainly doesn't bode well for opposing hitters, who are already struggling just to get their bats on her pitches.