Olympics Softball
New Olympic Softball Schedule Announced For Tokyo 2021 Games
New Olympic Softball Schedule Announced For Tokyo 2021 Games
The Tokyo 2020 Organizing Committee officially announced the new Olympic softball schedule for competition in 2021.
Jul 17, 2020
by FloSoftball Staff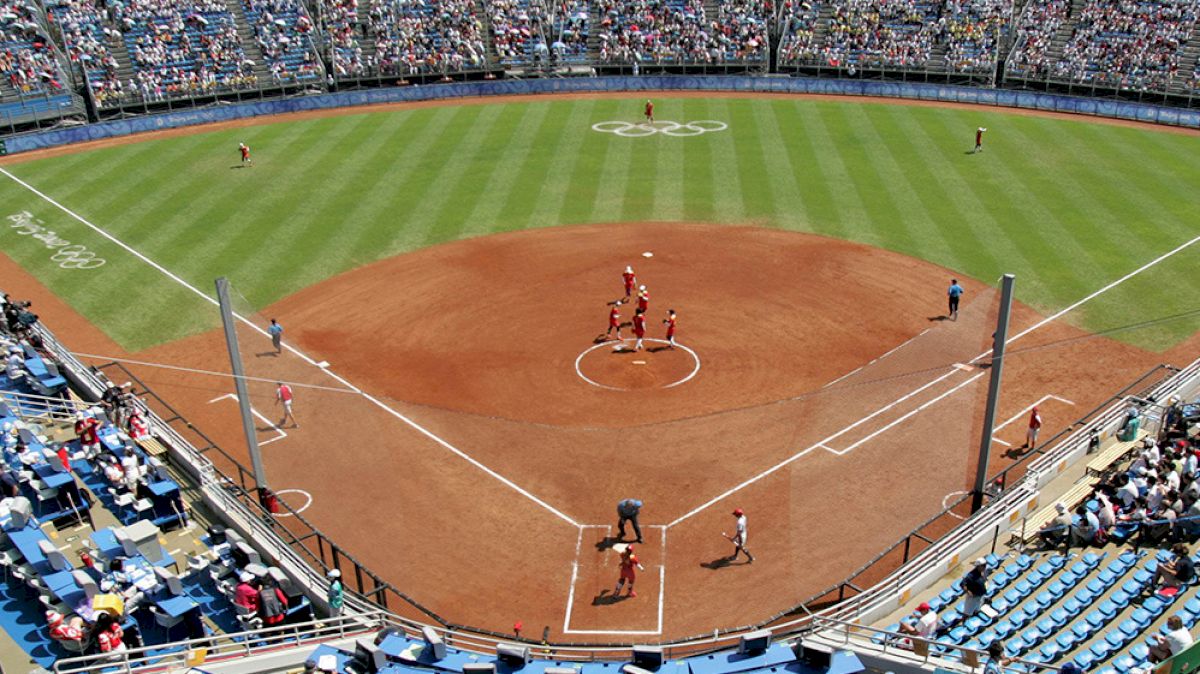 Softball will have the honor of being the first event to take place at the Tokyo 2020 Olympic Games next year after the Organizing Committee unveiled today the details of the updated Olympic softball competition schedule following the unprecedented postponement of the Summer Games to 2021 as a consequence of the coronavirus pandemic.
After presenting to the 136th International Olympic Committee (IOC) Session, the Tokyo 2020 Organizing Committee officially announced today the new Olympic softball schedule as part of the Tokyo 2020 Olympic Games competition program in 2021. The Olympic softball event will commence on Wednesday 21 July 2021, at Fukushima Azuma Baseball Stadium, with the Gold Medal Game scheduled for July 27 at Yokohama Baseball Stadium.
The six qualified teams -- Australia, Canada, Italy, Japan, Mexico, and USA -- will play each other during the Opening Round from July 21-26. The top two teams in the Opening Round will play for the Gold Medal, while the third- and fourth- place teams will compete for bronze.
BREAKING: New Olympic softball schedule announced for #Tokyo2020 Olympic Games!!

🥎Softball will be the first sport played at #Tokyo2020 🥳

📰 https://t.co/sSuBd2hkcS pic.twitter.com/nQcTNvByVX

— WBSC ⚾🥎 (@WBSC) July 17, 2020
Australia will take on the hosts and defending Olympic champions Japan to open the softball event on July 21, at 9 am (all times Japan Standard Time - JST). This match will serve as the very first official Olympic competition of the Tokyo 2020 Games.
In Game 2 of the Olympic softball event, Italy and the top-ranked USA will meet at 12:00 pm.
Game 3, which concludes the first day of competition, features Mexico and Canada at 3 pm.
The Gold Medal Game will be played on Tuesday, July 27, at 8 pm JST at Yokohama Baseball Stadium, while the Bronze Medal Game will be held at 1 pm JST.
No games are scheduled for Friday, July 23, with softball athletes joining the Olympic Opening Ceremony.
Japan's second Summer Olympic Games are expected to be remembered as a strong symbol of recovery and resurgence, being held after the global outbreak of the COVID-19 pandemic. Olympic baseball and softball events are set to play a special role, with a total of seven games - the first six softball games and the opening baseball fixture - scheduled in Fukushima, a region that has been undergoing a continued regeneration following the devastating 2011 Great East Japan Earthquake.
The Tokyo 2020 Olympic Games were originally planned for July 24 - August 9, 2020, before being rescheduled in light of the global coronavirus pandemic.