2022 Hot 100 Softball Rankings...On The Clock!
2022 Hot 100 Softball Rankings...On The Clock!
How to nominate players for the 2022 Hot 100 softball rankings.
Jul 20, 2020
by Chez Sievers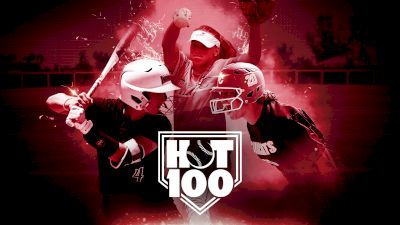 The 2022 class is long overdue for a Hot 100 update and there is no better time to recognize this truly talented class.
We'll evaluate pitchers, catchers, middle infielders, corners, and outfielders that have been nominated by their coach or have previously been recognized by FloSoftball. Every tool will be evaluated and measured up against the other candidates in speed, arm strength, fielding, offense, and power.
Skills are not enough. Athletes that make the Hot 100 compete in meaningful and high-profile games/tournaments. A player's performance in those games can often be the difference-maker in the selection process.
Let's take a look at #1 players we've recognized in the past:
2014 — #1 Jenna Lilley, IF (Oregon)
2015 — #1 Amanda Lorenz, OF (Florida)
2016 — #1 Miranda Elish, P (Oregon)
2017 — #1 Bri Perez, IF (UCLA)
2018 — #1 Megan Faraimo, P (UCLA)
2019 — #1 Kelley Lynch, P (Washington)
2020 — #1 Jayda Coleman, UT (Oklahoma)
2021 — #1 Kinsey Fiedler, SS (Washington)
2022 — #1 Maci Bergeron, C (LSU)
How To Nominate a Player:
Only coaches can submit player nominations.
Nominate HERE.
Send us a headshot to flosoftball@flosports.tv
The deadline is 9/20/20 at 6 PM CT.
Questions? Email flosoftball@flosports.tv