USA Softball
2020 USA Softball GOLD Nationals July 22 Recap
2020 USA Softball GOLD Nationals July 22 Recap
Double elimination narrows the playing field at USA Softball GOLD Nationals with thrilling upsets, run-rules, and shutouts.
Jul 23, 2020
by FloSoftball Staff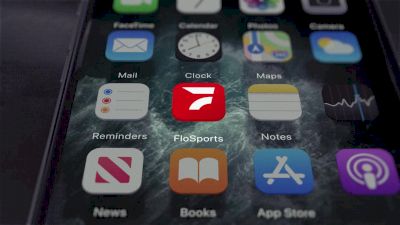 OKLAHOMA CITY – With double-elimination bracket play well underway for both the 16-Under and 18-Under divisions at the 2020 USA Softball GOLD Nationals, a number of teams inch closer to a spot in the Championship finales, set for Saturday at USA Softball Hall of Fame Stadium in Oklahoma City and Arrowhead Park in Broken Arrow.
In the 16-Under division, the California Breeze – Birch picked up two wins today, including an extra-inning, 5-4 thriller over Iowa Premier Gold. A solo home run by Jayla Castro in the top of the fifth tied the ballgame, and a ground ball through the right side of the infield in the top of the eighth sealed the come-from-behind victory for the Breeze.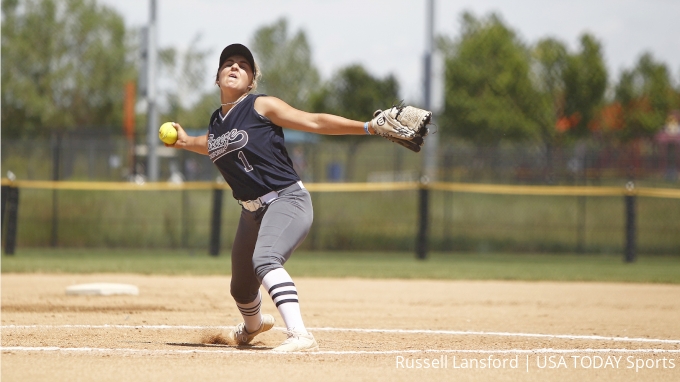 Eight total games in the winner's bracket were determined by two runs or less, while Hotshots Premier – Nelson, OK Athletics Premier-Madden, Oklahoma Force 03, and Tulsa Elite 04 earned shutout wins. Hotshots – Platinum 16U - Zeitz captured the biggest win of the day in an 18-1 victory over Oklahoma Bombers 16U – Hoffman as Maggie Klug hit three doubles while collecting eight RBI in the win.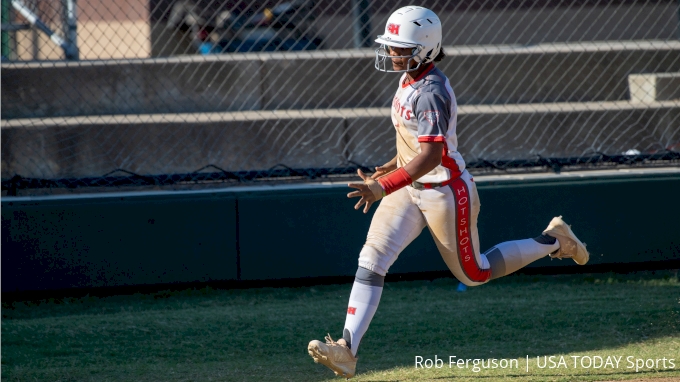 In total, 16 teams stayed alive in the winner's bracket: Aces Fastpitch, California Breeze Birch, Gametime 16U Gold Self, Glory Adkins Gold 16U, Hotshots Premier- Nelson, Hotshots Platinum 16U – Zeitz, Illinois Chill Gold 16U, Nebraska Gold 16s National – Singleton, OK Athletics 16U Premier-Madden, Oklahoma Diamond Girls 03, Oklahoma Force 03, Select Fastpitch 16U, St. Louis Stix 03, Top Gun National 16U, Tulsa Elite 2021 and TX Bombers Gold 16U – Burgess.
With three days remaining in the 2020 GOLD Nationals, the playing field in the 18-Under division was narrowed down to 48 teams after 23 of the 71 total participating teams were defeated in double-elimination bracket play. Today's competition featured a combination of solid defenses and dominant offenses with 12 recorded shutouts and 21 victories that ended via run-rule.
Fans saw a handful of teams upset their No. 1 seed opponents, including Tulsa Elite National who bested Jersey Intensity KOD, 6-1, before earning their second win of the day against Top Gun Academy, 10-1. Nebraska Gold also recorded a No. 1 seed upset against Aces Fastpitch in a thrilling 14-2 run-rule victory before being sent to the Losers Bracket with a 9-5 loss against Texas Bombers Gold.
Eight No. 1 seeds went head-to-head in the winner's bracket with Firecrackers TJ Housh, Hotshots Premier Dumzich, Tampa Mustangs TJ, and Firecrackers Rico/Weil securing wins to advance in the Winners Bracket. Additionally, Bandits 18U Scott, Batbusters Stith, Birmingham Thunderbolts, Colorado Styxx, Corona Angels, Impact Gold Jackson, Impact Gold Jackson, Impact Gold National, Iowa Premier Gold, Nebraska Thunder, Oklahoma Force Elite, Prospex Gold, Select Fastpitch, SoCal Athletics, Texas Bombers Gold, Tulsa Elite National, and Wichita Mustangs also advanced in the Winners Bracket. Meanwhile, Aces Fastpitch, Arizona Hotshots, Excel Elite Menefee, Glory Gold Adkins, Gold Coast Hurricanes, Illinois Bash, Illinois Chill, Jersey Intensity KOD, Lady Lasers Blue, Next Generation, OK Athletics Premier Madden, OK Exclusive Premier, Oregon Thunder, Royals 03, Rock Gold, Southern Force, Texas Blaze Elite Lindsey, Texas Blaze United, Texas Glory, Texas Glory 2020, Top Gun Academy, Tri-State Thunder, Tulsa Elite OKC Walde, Washington Ladyhawks Gold Miller, Washington Angels, and West Bay Warriors will make their way back through the Losers Bracket.
A total of 23 teams were eliminated on Day Three including Batbusters Gomes/Jason, Excel Elite Williams, Firecrackers DFW Gold, Firecrackers MD, Gametime Stars, GCB. Gold, Heartbreakers Gold, Impact Gold Garcia, LLG NOVA, NM Suncats, NW Batbusters, OK Athletics Platinum Williams, OK Diamond Girls '02, Oklahoma Bombers Aud, Team TFS Bastian, Texas Bombers 18U National, Texas Fusion Gold, Texas Glory Blue, TN Elite, TN Mojo, Tulsa Shootout, USA Explosion Thompson and Waco Heat.
Participating teams earned a berth to their respective GOLD National Championship through a network of qualifying tournaments and through berths awarded by USA Softball's Chief Executive Officer (CEO). The Championship contests will take place on Saturday, July 25 with the 16-Under division taking place at 11 a.m. CT and the "if-necessary" game at 1 p.m. CT. The 18-Under division will crown a champion at 12 p.m. CT with the "if-necessary" game at 2 p.m. CT.