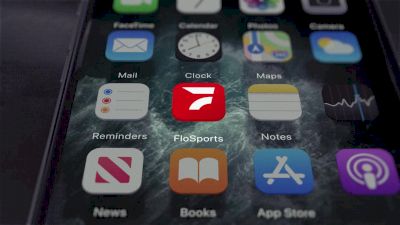 Unlock this article, live events, and more with a subscription!
Get Started
Already a subscriber? Log In
What's not to love about watching Arizona Storm Appel play ball? Coach Steve Appel's Storm squad had a marvelous run to the 2019 PGF 14U Premier National Title game only to face Fisher Mojo. We chat with Coach Appel about his team and he goes into great detail about each of his players.
---
Arizona Storm Softball started in 1990, Rick Beach started the program and wanted to develop a gifted softball program for Arizona players to achieve their goals of developing and playing college softball. In two years, the team won 12U ASA National Championship as the first non-California team to win ASA Nationals. This particular team, Storm Appel, started in second year 10's five years ago where seven of our roster of 13 started this together.
Currently, the organization has 15 teams from 10U-18U Gold, all residing in Arizona.
This team is based mostly in the East Valley outside of Metro Phoenix, we have two players that live on the westside and two that travel up from Tucson. We have only seven out of state players on the roster.
What was the purpose of creating the team?
This team was created to compete for a national championship and be one of the elite teams in the country, teaching the girls to compete at the highest level all while achieving their dreams of playing college softball.
Our biggest success was 2019 finishing runner up in the PGF 14U Premier National Championship, being a first-year 14U making it that far was quite the accomplishment. We are only the second team from the state of Arizona to make it to the title game, and the first to do it since PGF has added more than 48 teams to the division.
We also finished 9th at the Colorado Sparkler Power Pool in 2019, 3rd in the 12U Colorado Sparkler Power Pool. This summer we were invited to play in the IDT in Colorado, TC/USA Nationals in Oregon, and of course PGF 14U Premier but do to COVID-19 we were only able to play and win the USSSA Western National Championship going 8-0 outscoring the opposition 75-1. Going into the summer we were ranked as the No. 1 team in the country by most softball publications.
We strive to be competitive, not only from a state-level but a national program. We try to add quality not quantity when it comes to teams in the organization, all while not having one paid coach in the organization.
What's your softball background and how did you get to the point of leading the team?
Well, that's a great question, I played baseball as a kid along with many other sports, but became a father at a young age. Being a father of five girls now, I always wanted them to play something to stay focused, out of trouble, and learn how to be good teammates and compete. I felt this would help them be successful in life and knock on wood so far it has. I have two daughters that have their college degrees my third in college currently with two more to follow. I have now been coaching club for 15 years, so I have had a long successful career. My assistant coaches have some great experience as well, Cory Vance pitched for the Colorado Rockies in MLB, Kristy Terry was a catcher at Florida State University, Jimmy Martinez played HS sports and has been coaching club for 11 years and Matt Stys who has no daughter on the team and has been coaching club for many years himself.
Has there been a key moment or defining experience in the team's history?
The defining moment for this team was all throughout PGF last summer, so many one-run wins, turning a double play on a squeeze bunt to beat Beverly Bandits, a walk-off hit to send us to the National Championship over Central Cal Dirtdogs. The experience of that run and playing Tennessee Mojo Fisher will have a long-lasting effect on these girls lives in and out of softball. They learned how to be a true "team" and fight for each other no matter what, and that is a life lesson that holds incredible value for these young women.
What is your primary focus or goal with this team?
Our primary focus remains to teach the girls the game of softball, help them achieve their goals and dreams when it comes to softball and to compete for a national championship year in and year out all while doing it with a group of girls from Arizona not a National team with kids from all over the country.
What do you think are the strengths of the team?
With any elite team, I think you have to have all the tools. We have probably the best 1-2 punch in the 2023 class in the circle coming from the left and right side, we play exceptional defense committing very few errors, and as a team, we hit close to .400. We can play the small speed game or go deep with the best of them. We will not beat ourselves or succumb to pressure, we put the pressure on the opposition non-stop, if you are going to beat us it will be a war we don't lay down.
Again the most interesting part of this group is we are a gloried local "All-Star" team, nine of the kids reside within 20 miles of each other no one drives more than 90 minutes to play for us. We do not fly kids in, we do the old fashion way coaching kids up from local home-grown talent. We have also gained the respect of every top program in the country they know we will travel wherever and whenever to play the best in order to be the best. So please COVID-19 go away, the girls just wanna play ball.
Meet Arizona Storm Appel
3

Sierra Daniel



Position: MIF
Sierra is a 5-tool superstar. She has top-end speedrunning a 2.63 at On Deck last year, hits for power, slaps, and is an offensive nightmare for the opposition. She batted .462 and had a 1.237 OPS this year playing mostly top 16/18U competition. She single-handedly can change a game defensively going deep into the hole at shortstop or second base with lightning-quick release and a sick glove. One of the most coachable kids I have ever had. She is being recruited heavily but pretty much every top 25 school in the country. Sierra will make whatever program she chooses to attend a contender for the national championship, she just that type of player. Sierra has been with the team since 11U.
Club: AZ Storm Appel
Grad Year: 2023

7

Kate Vance



Position: MIF
Kate is a powerful middle infielder, with an A+ arm, and is an offensive nightmare for teams. She possesses a consistent glove at shortstop, with high softball IQ, she can play all three infield positions at ease. Offensively she has exceptional power and pop off the bat. Last summer season, she had the walk-off hit to send us to the PGF National Championship game. She has the athletic pedigree in her genes as her dad pitched in the big leagues. Did I mention that she is a 2024, and is a top 10 talent in that class? She will be a Power Five school player in college. Kate joined the team early on in 10U.
Club: AZ Storm Appel
Grad Year: 2024

10

Jocelyn Briski



Position: P/1B
We know her as "Country Strong." Wow...what a rise she made last year going from a top 150 player to pitching in the PGF National Championship game! Jocelyn is a top 5 pitcher in the 2023 age group. Coming in hot she is consistently hitting the radar gun 61-63 and his hit 64. Her Rapsodo spin numbers have topped 1700 plus rotations on her rise ball and 1600+ on her curveball. She is a dominant righty in the circle that is a pure power pitcher, relying on her rise, curve and drop primarily to shut some of the best lineups down. This summer she threw six innings and held the defending 18U PGF Champs Athletics Mercado/Smith to just two runs while striking out eight. In one high school game, she struck out 20 of the 21 outs! This shortened club season she had a 2.180 ERA with 188 strikeouts in 122 innings, opposing batters hit .181 against her. Jocelyn Briski will be an ace and pitching in the college world series one day. Jocelyn started with the team in 10U as a practice player and now is one of the top players in the country.
Club: AZ Storm Appel
Grad Year: 2023

12

Jaclyn Ibarra



Position: P/OF
Jackie is the most underrated player on our team, she plays outfield and first base and is our No. 3 pitcher. She doesn't get the publicity like the other two on our staff but she has beaten some of the top teams in the country with her movement and change of speeds. This year she hit .348 for us and had a .972 fielding % being quite the utility player. Jackie has been with us since 11U.
Club: AZ Storm Appel
Grad Year: 2023

13

Alexa Wohr



Position: C/1B
Alexi is a kid that is a coach's dream, she works hard every practice, lives, eats, and breathes softball. I expect her to be a great coach one day. Alexa is a powerful catcher/first baseman, she hits balls harder than most adult men. She has the ability to change the game with one swing of the bat, just like bracket play against Beverly Bandits last summer in PGF. She has a cannon behind the plate and is an above-average first baseman. She hit .347 for the team and had the second-lowest strikeout numbers on the team with only 5 in 111 plate appearances to go along with her 5 home runs. She threw out 38% of those that tried to steal against her and had only one pass ball given up. Alexa has been with us since mid-season 10U.
Club: AZ Storm Appel
Grad Year: 2023

14

Analesa Gonzales



Position: OF
Analesa or Ana "cheese" A as we like to call her has the uncanny ability to track balls in the outfield with the best of them. She is the quiet assassin on the team hitting hr's and shutting it down in the outfield while being one of the quiet ones on a very loud team She hit .305 with a couple home runs and 18 clutch RBIs for the team. Ana is one of the originals with the team starting back in 10U.
Club: AZ Storm Appel
Grad Year: 2023

17

Alexis Dellamonica



Position: 3B/2B
Alexis is a gifted athlete who is blessed with power and speed. As a 5-tool talent she can play anywhere in the infield and shut down an opponent's small game with her quick feet and slick hands. One opposing coach said, "She's fearless at third and can is hard to get a bunt down against her because she's able to react so quickly." Alexis is part of the original group that started this run.
Club: AZ Storm Appel
Grad Year: 2023

21

Brooke Appel



Position: OF
Brooke is the typical coach's kid, does anything you ask for the team. Brooke leads the team in sac bunts and getting yelled at by dad (coach) and never complains. In PGF, she drew a bases loaded walk-off stud pitcher Kegan Rothrock to get us on the board. She plays right field for this team but could play shortstop on a lot of AZ teams. She will get to balls you think she has no chance of getting to in the outfield and only made one error all season. Brooke is just a total team player never drama always does whatever, whenever anything that is asked of her. Another of the originals that started with this team.
Club: AZ Storm Appel
Grad Year: 2023

32

Madison Tarrant






Position: C
Madison is new to us. She came from Firecrackers Walding and she has been a pleasant surprise. She is a very athletic catcher with a quick release. Madison has gap to gap power and can take you deep. She threw out 25% of those that challenged her behind the plate. Her personality is fun and loose and has fit right in with her group of talented teammates. This past season was her first with us.
Club: AZ Storm Appel
Grad Year: 2023

55

Kaitlyn Terry






Position: P/1B
Kaitlyn is a 5-tool player with quickness and softball smarts that make the colleges ready to contact her when it's time. She does so many things well: last year she hit .511 with an OPS of 1.349 and had 21 stolen bases and can play first base or roam the outfield and run down every ball. Kaitlyn has a cannon attached to her left shoulder and is a dominant lefty pitcher hitting 65 mph on the radar gun (consistently at 62-63) in games. She has all the pitches to go up, down, and side-to-side. According to MaxPreps she led the country this spring (shortened season) in strikeouts and had a 2.14 ERA with 128 strikeouts in 104 innings as opponents hit only .185 when she was in the circle. Kaitlyn has the ferocity of a lion and will not back down from any challenge. She will be playing for a top program when she gets to college there is no doubt in my mind. Kaitlyn pitched for us in 10U and returned to us for the last two years.
Club: AZ Storm Appel
Grad Year: 2023

00

Sienna Solis



Position: MIF
Sienna has only been with the team for two years now but is as versatile as it comes, She has a solid glove and great range up the middle, can play third base and even locked down in the OF when we needed her last summer in PGF. Sienna can slap but also has one of the purest lefty swings. She hit .343 with an OPS of 1.044 this season and 4 HR's. One of the smartest softball players out there.
Club: AZ Storm Appel
Grad Year: 2023

77

Krista Martinez



Position: OF
Krista Martinez- Strong bat with pop, can gun anyone out from all 3 OF positions, this year she hit .299 with an OPS .827 and had a .950 fielding %. She is a coaches kid as well that has to take the brunt of dealing with dad as a coach. She has been with us for two and half seasons, before that she was playing up on her dad's 03 team. She is a hard-working kid that puts in countless hours of work behind the scenes.
Club: AZ Storm Appel
Grad Year: 2023