Rising Stars
Rising Star: Why 2021 IF Kayla Chavez Stays Focused On The Controllables
Rising Star: Why 2021 IF Kayla Chavez Stays Focused On The Controllables
Get to know Kayla Chavez, 2021 infielder for Athletics Mercado/Greg.
Jul 28, 2020
by Stephen Kerr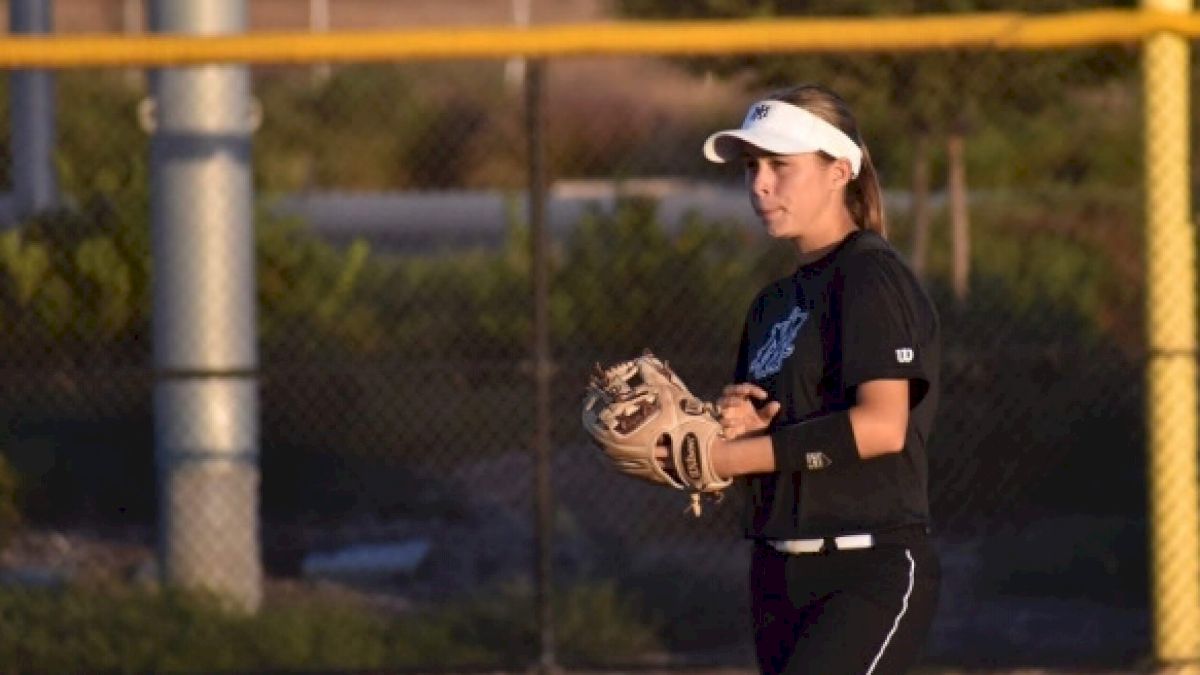 Unlock this article, live events, and more with a subscription!
Get Started
Already a subscriber? Log In
It should come as no surprise that Athletics Mercado-Greg 16U infielder Kayla Chavez loves roller coasters. The heart-pounding sensation she experiences on the popular theme park attraction easily rivals the thrill of any big play on the softball field.
At the beginning of each school year, it's been an ongoing tradition for Kayla and several of her best friends to pay multiple visits to Disneyland and celebrate the start of school.
"We all have passes, so when school starts, we usually go every Friday," explained Kayla, who lives in Chino Hills, California.
That tradition may be in jeopardy this year, thanks to the roller coaster of life that Kayla and just about everyone else has experienced since the beginning of the coronavirus pandemic. The ride of the last several months has had none of the euphoria offered by the real thing.
It actually began to get bumpy at the beginning of last summer, long before the pandemic. One day while lifting weights, Kayla dislocated her shoulder, causing her to miss most of the travel ball season.
"If someone tapped my shoulder, it would have easily dislocated," Kayla said.
The injury occurred shortly after Kayla had just completed an outstanding sophomore season at Chino Hills High. She batted .421 with 13 homers and 42 RBI. The Huskies won their second consecutive Baseline League championship and reached the CIF-Southern Section Division 1 quarterfinal.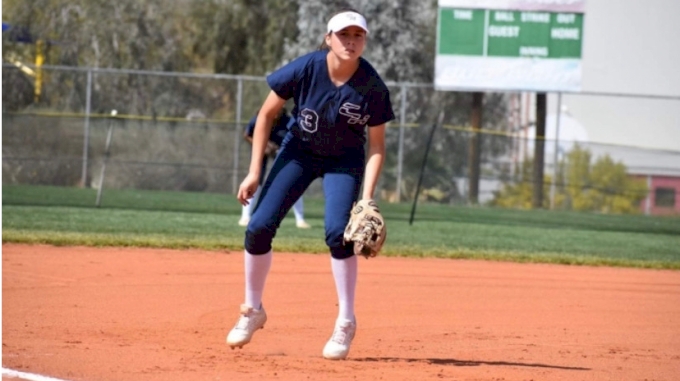 Her best game that season took place April 2 against Upland, the Huskies' biggest rival. Kayla was a perfect 5-for-5, with three homers, four RBI and four runs scored in a 14-1 rout. It also happened to be her 16th birthday. After the game, she and her family went to the Rusty Pelican, a seafood restaurant in Newport Beach, to celebrate. Kayla ordered King Alaskan crab legs, her favorite dish.
"I remember hitting three home runs, and they were all (against) three different pitchers," she recalled.
Kayla, who played in the OC Batbusters organization for several years, considered moving to Athletics Mercado-Greg last summer but was persuaded to remain with the Batbusters. This season is her first with the A's. Following the shoulder injury, Kayla came back strong in the fall and had high hopes for a great junior season with Chino Hills High this past spring.
Then came the pandemic, followed by the shutdown. The Huskies were 9-2, 1-0 in district play when the season was canceled. Kayla batted .562 with 17 RBI and a .583 on-base percentage in 10 games. As the shutdown dragged on, she stayed motivated by working out off a tee in her garage and going to practice fields with her father Rudy on a weekly basis.
When the summer season eventually began, it didn't take Kayla long to feel comfortable with her new team.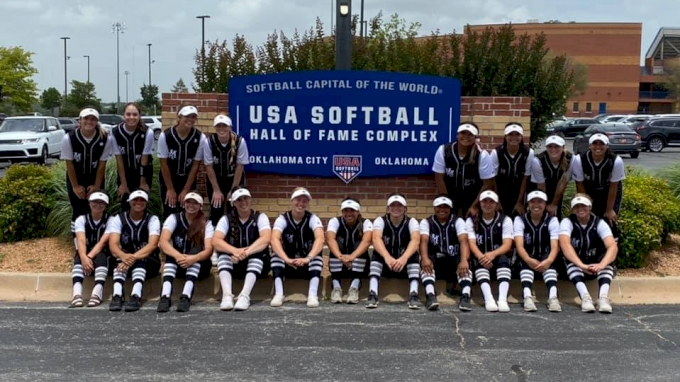 "I like the competitiveness (Coach Greg Borzilleri) brings to the game," she said. "He makes it fun and gives us big adrenaline rushes."
Kayla played T-ball at age four and began travel ball in 8U. Both her parents, Rudy and Amanda, coached her until she joined the Batbusters. Amanda, an All-American softball player at Walnut (California) High, suffered a knee injury during her senior year that ended her career. She and Rudy have grounded all their children in a strong Christian faith, which has helped Kayla deal with the challenges posed by recent events.
"I just tell myself that I have to keep working hard and that God has a plan for me," Kayla explained. "It'll end up working out."
For her part, Amanda believes the past few months have helped her daughter grow as a person.
"I think it pushed her to believe in her faith and understand there is a time and place for everything," explained Amanda, a sales director for a manufacturing company. "She's learned a lot over the last year about understanding patience. Her voice has grown a lot within herself. She used to be very quiet and held back. Now, she's learned how to communicate."
During her first year of 12U, Kayla's team went all the way to the PGF Premier Nationals championship. Though they lost in the finals, Kayla went 2-for-3.
"Her confidence that day just went through the roof," recalled Rudy, a retired aerospace engineer. "She felt like she could hit any pitcher."
Between the shoulder injury and the pandemic, recruiting has also been a roller coaster ride for Kayla. But she has enjoyed the experience of attending numerous camps and credits Borzilleri for keeping her on track during the process.
"I can't express how much Greg has been from day one working with me to try and find the right college fit," Kayla said. "It's been a crazy ride. I've had a good summer, and I'm hoping the colleges have seen all my hard work and that it pays off."
Kayla's primary position is third base, but Borzilleri isn't afraid to put her at shortstop, where she has played quite a bit this season. She and Rudy both credit the late Batbusters coach Mark Campbell, who passed away in 2019, for emphasizing the importance of fielding.
"Mark was really good about teaching her glove position," Rudy said. "She learned mental toughness with him, and her confidence got stronger playing for him."
Kayla believes her greatest strength as a hitter is knowing when to hit her pitch. She bats anywhere from third to fifth in the A's lineup.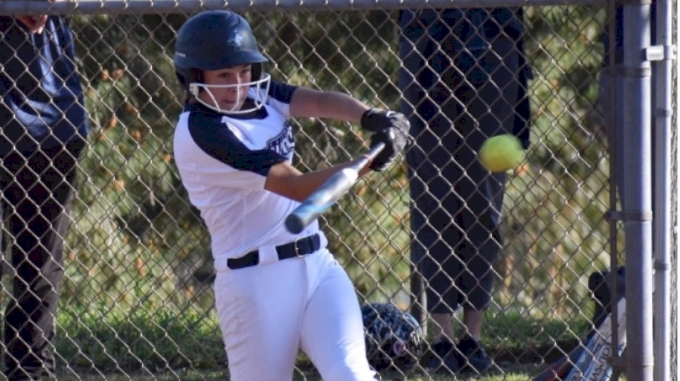 "She's a balanced hitter," Borzilleri explained. "She doesn't hit too far in front or too far behind. She knows what she wants to hunt, and attacks the pitches she wants. The way she approaches her at-bats, she absolutely knows what she's looking for."
Aside from the competition, Kayla enjoys traveling all around the country and making new friends through softball. Even when her team isn't playing, she often watches other teams play during tournaments. As the pandemic continues to create a new normal heading into her senior year, Kayla isn't afraid to set high standards in the classroom and on the field.
"My goal is to get a 4.0 (average) both semesters," she said. "For softball, just do better, try to break a new record each year, and hopefully win a CIF championship."
Even if it doesn't happen this fall, maybe another ride on a real roller coaster will be in Kayla's future before she graduates. It would certainly be a welcome change from the one she's on now.
Chavez is now verbally committed to the University of Minnesota.