2022 PGF Nationals 18U Premier
Rising Star: 2022 Carolina Elite Hurler Karlyn Pickens
Rising Star: 2022 Carolina Elite Hurler Karlyn Pickens
Carolina Elite hurler Karlyn Pickens is at the top of 2022 list of recruits. Here's why.
Aug 11, 2020
by Stephen Kerr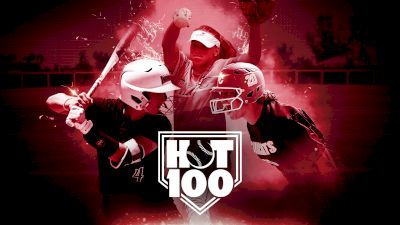 Karlyn Pickens has always been a kid at heart. The right-handed pitcher for Carolina Elite rarely passes up an opportunity to give her coaches and teammates a few laughs.
During a rain delay at this summer's Triple Crown Nationals, Karlyn and several other Elite players passed the time by acting out a scene from the movie The Benchwarmers. They posted a video on TikTok, which got over 2.7 million views.
In another game last month, Karlyn was on deck when she realized she still had chewing gum in her mouth. Just before she stepped in the batter's box, she took the gum and thrust it into 16U coach Dana Fusetti's hand. Puzzled as to what to do with it, Fusetti decided to keep it in a bag, which she still has in her possession.
Then there was the time at a hotel during a 12U tournament when Karlyn ate popcorn as it rolled off a treadmill.
"Making others feel good on the field makes me play harder because I know they have my back and there's no pressure," explained Karlyn, who will be moving to the Elite 18U Gold team this fall.
All goofiness aside, Karlyn's talent in the circle is no joke. Her fastball is consistently clocked between 68 and 70 mph and has even hit 72 on several occasions. At an even 6-foot, she has a long stride. This sometimes poses problems on a wet or muddy mound, when pitchers who have shorter strides make it more treacherous.
Fusetti has lost count of the shutouts Karlyn has accumulated when she's only had one or two runs of support.
"Her fastball is deadly," Fusetti said. "A kid who is this young throwing that hard is unbelievable."
Even the toughest hitters quickly discover Karlyn doesn't back down. During a tournament game in Atlanta last fall, Karlyn had a 3-2 count with the bases loaded, two outs, and the Elite up by one. The batter fouled off what seemed like 20 pitches. It was an epic battle that began drawing a crowd, including a large number of college coaches. Finally, Fusetti called for the changeup.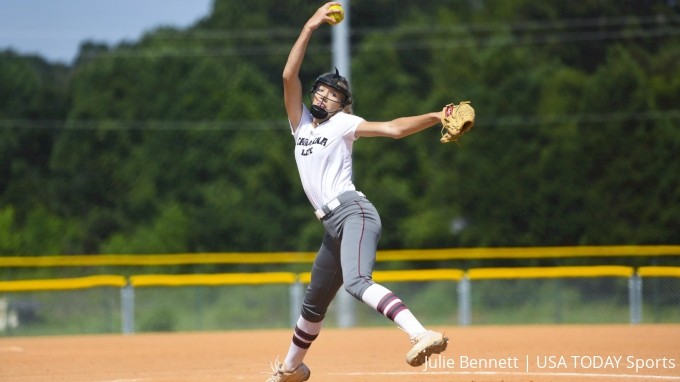 "I had been struggling to throw the changeup for a strike," Karlyn recalled. "But I had my confidence rolling so high. I throw it, and it's the perfect changeup. She whiffs by a mile. That was the best strikeout of my life."
A multisport athlete, Karlyn began playing softball at age six. She fondly recalls playing catch with her father Phillip as early as youth league. Phillip, who still catches for her during workouts, would often tell Karlyn to throw what he called a "floater", a pitch similar to a flip change that floated over the plate.
"It was really funny," Karlyn said. "The other team couldn't figure out what it was because everybody else was throwing fastballs."
At age nine, Karlyn began taking lessons from former University of South Carolina pitcher Stacey Johnson-Whitfield, who still acts as her pitching coach. Fusetti remembers giving a hitting lesson to a player when she first noticed Karlyn working with Whitfield.
"I ended up giving my hitting student a free lesson because I paid more attention to that kid in the cage than I did with my own student," Fusetti said with a laugh. "Afterward, I asked her dad where she was playing. She was on a local team. I'm like, "you need to get that kid onto a good team; she's going to be one of the best I've ever seen"."
Karlyn has been with Carolina Elite since 12U except for one season when she went to Georgia Impact during her first year of 14U. As a freshman at North Buncombe High, she batted .493 with a .542 on-base percentage, 30 RBI, and 32 runs scored. She pitched mostly in relief, posting a 2-1 record with a 1.05 ERA and 101 strikeouts in 53.1 innings. The team went to the fourth round of the playoffs before being eliminated.
Karlyn also excels in basketball and volleyball. The Mountain Amateur Athletic Club named her Asheville Citizen-Times Division I Female Athlete of the Year in 2020. Three games into her sophomore softball season, the coronavirus pandemic put a stop to spring sports.
"When we got the news, we were like, "oh, April will come around and we'll be fine"," Karlyn recalled. "Things didn't start going back to normal. It was kind of a letdown because that was probably going to be one of our biggest high school seasons."
The youngest of three children, Karlyn has two older brothers. Rayce, 18, just graduated from North Buncombe and is starting his freshman year at Western Carolina. Her oldest brother Kolton, 28, is in the Army. Phillip and Rebecca Pickens have kept their family grounded in a strong Christian faith, which has seen them through numerous trials.
One day during a softball tournament in Karlyn's 14U season, she and her parents received a call from Kolton, who was then stationed at Fort Bragg with the 82nd Airborne as part of its medevac unit. He had just witnessed a soldier jumping from the top of a hangar to his death. The tragedy devastated Kolton and his family. But it also inspired Karlyn and Rebecca to start a nonprofit organization focused on mental health awareness in the military. Known as See the Light: With Courage, it produces devotional pamphlets containing Bible verses and other inspirational quotes to encourage soldiers who are struggling with mental health issues and thoughts of suicide.
"It's a work in progress," explained Rebecca, a multisport athlete in high school who played volleyball at Mars Hill University near Asheville. "They will be distributed to bases or chaplains, even the Red Cross. There is such a need. Being a military mom, I'm in groups with other women (who) post on our forum how their soldier is struggling."
Even before the recruiting rules changed, Karlyn was receiving offers from numerous Power Five softball programs. It took some time for her confidence to blossom. But once she realized Division I coaches were paying close attention, she began to enjoy the experience.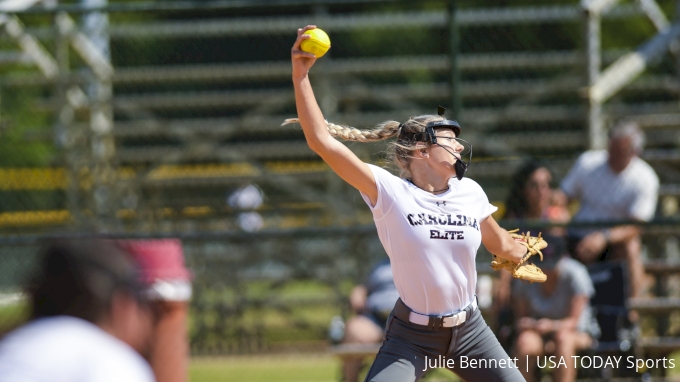 "It's really exciting to know who's watching me," said Karlyn, who is currently uncommitted. "With COVID going on, I really hope the NCAA considers the impact it's had on my class of 2022 and still being able to have contact on September 1. I know it might be a setback, but I'm still looking forward to whatever comes."
Dealing with all the disruptions posed by the pandemic hasn't been easy, but Karlyn has a battle plan similar to the one she uses on the softball field.
"Having short-term memory and not letting one mistake bring you down," she said. "Make (fewer) mistakes until you're in a place where you're happy with your success and always working hard."
Don't be surprised to see a few pranks thrown in for good measure, just to keep things loose.
---
Karlyn Pickens is currently verbally committed to the University of Tennessee.
September 3, 2020