NCAA
Northern Iowa Hires Pitching Coach Monica Wright
Northern Iowa Hires Pitching Coach Monica Wright
UNI head softball coach Ryan Jacobs Wednesday announced the addition of veteran pitching coach Monica Wright to his staff.
Aug 13, 2020
by FloSoftball Staff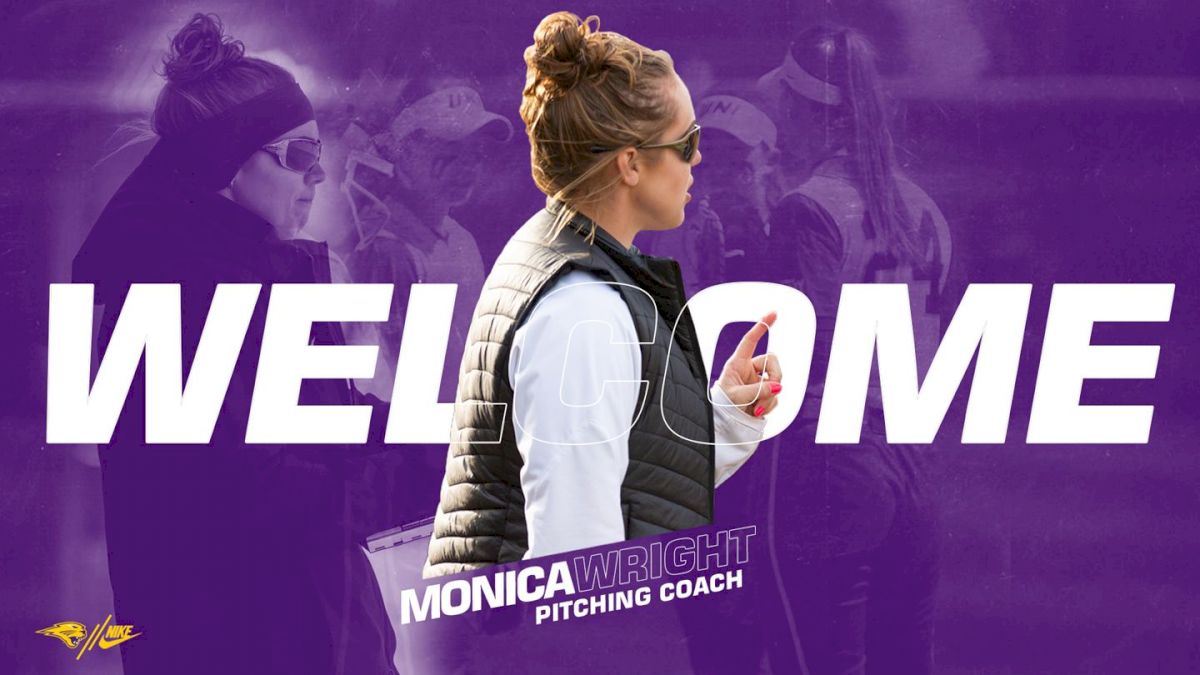 CEDAR FALLS, Iowa – UNI head softball coach Ryan Jacobs Wednesday announced the addition of veteran pitching coach Monica Wright to his staff.
Wright brings over a decade of coaching and elite playing experience to the position and returns to the place where she began her college career.
"We are excited for Monica to return to the place she chose out of high school," Jacobs said. "She is a student of the game and works very hard to keep building her knowledge base, which she uses to help herself grow and get the most out of her players. She has a great sense of the Missouri Valley Conference, which is a huge part of the reason we brought her on."
Wright, a native of Morrison, Ill., began her career at UNI before transferring to Indiana University after her freshman season. In her three seasons at Indiana, she rose into the IU record books finishing fifth all-time with 348 strikeouts, sixth with 124 appearances, starts and innings pitched. She is 11th on the career wins list.
After her playing career ended, she jumped straight into the coaching realm. She was the pitching coach at Elon for the 2011 season before moving to Bowling Green to serve as the pitching coach for the Falcons from 2011-2015. Her teams led the MAC in ERA in 2011, 2012 and 2013.
She then moved to Valparaiso before the 2016 season. In her first year, she successfully reduced staff ERA by over four runs a game, reduced opposing b/avg. by over .100, reduced walks by 40%, and allowed 45% fewer home runs. The Crusaders won the 2016 Horizon League Championship.
In 2018, she helped Valpo make the transition to the MVC where they finished fourth in their inaugural campaign.
Jacobs is excited about everything that she brings to the coaching staff on the technical side but is also excited about what she brings with her intangible attributes of competitiveness and experience.
"She brings a competitive fire and eagerness to win. She has a great work ethic and a great mentality. We have a lot of talent on our pitching staff, I feel like she is going to bring out their talent and instill that competitive mindset," Jacobs said. "I am very excited to have someone of this caliber and experience that can take the initiative and be the leader of the pitching. I trust her and know that she is going to help shape our pitching staff into an outstanding group."
UNI Softball finished the 2020 season with a 7-14 record against a tough non-conference schedule before the season was cut short by the COVID-19 pandemic.