PGF
What To Expect From PG Softball, The PGF & Perfect Game Partnership
What To Expect From PG Softball, The PGF & Perfect Game Partnership
How PGF & Perfect Game's partnership (PG Softball) could shake up the softball industry.
Aug 24, 2020
by Christopher Girandola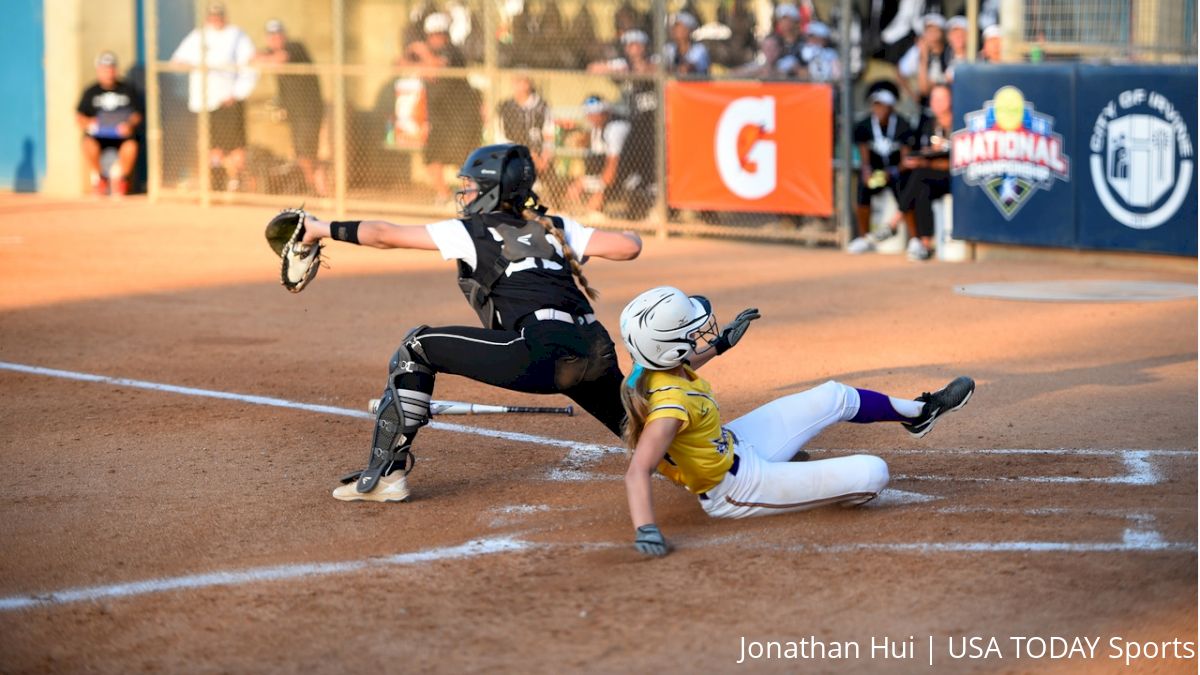 The numbers are undeniable. Since its inception 25 years ago, the Perfect Game organization has helped steer baseball players into a successful career. There have been over 12,000 players selected in the Major League Baseball First-Year Amateur Player Draft who have competed in a Perfect Game event. More than 1,400 players of those players have made an MLB roster. Most recently, 93 percent of all players selected in the 2020 Draft had played in Perfect Game events.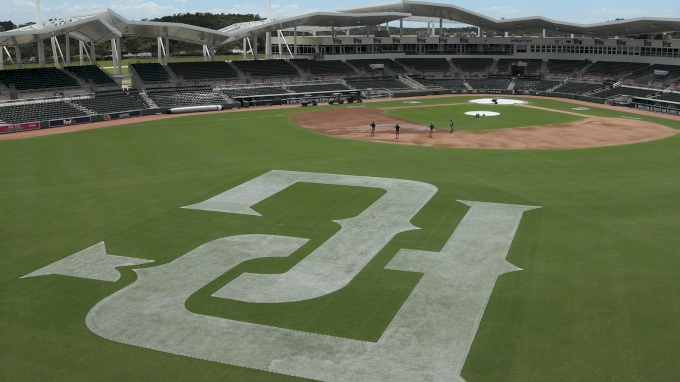 It is exactly why Dan Hay, President/CEO of Premier Girls Fastpitch (PGF), decided to move forward with a groundbreaking partnership with Perfect Game (PG) President Jerry Ford to form PG Softball, an entity that will provide individualization and exposure to athletes in the rapidly growing world of amateur softball.
"When I started (PGF) 10 years ago, the technology was just beginning," said Hay, 62, who has been a high school coach in the Southern California area over the past 15 years. "As time has gone on, it became apparent that a specific product for the teams and players like Perfect Game made sense. It conquered the delivery issue for analytics, measurements. scouting reports and ranking systems under one platform, which is second to none to anyone in the world. It is widely respected in the baseball world and in the softball space for those who truly know who they are. It gives coaches, players, and parents a clear picture of where a player stands in relation to a player's current performance and also their growth over a span of many years."
Hay will be in charge of Perfect Game Softball but he will also lean heavily on Senior Vice President, Brittnay Hay-Zanini (his daughter and former DI player) and Senior Vice President, Garrett Hay (his son) who have both worked several years at PGF's headquarters in Huntington Beach, California overseeing wide-ranging areas such as event operations, finance, marketing, online production, and marketing.
"I'm the president of (PG Softball)," Hay said in a phone conversation with FloSoftball from his home in Southern California. "My responsibility is to build the infrastructure and replicate the same level of success as Perfect Game Baseball is and Premier Girls Fastpitch is."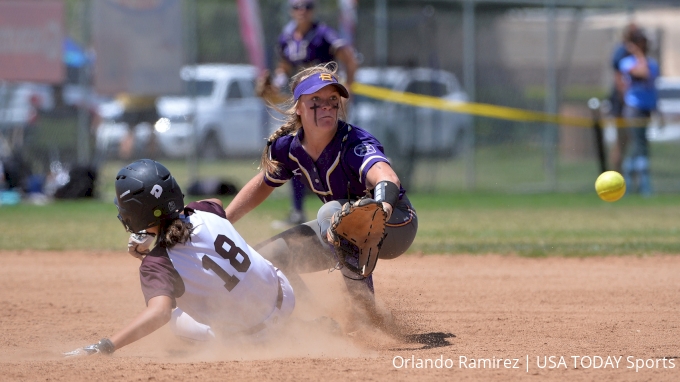 Hay will also work alongside Andy Ford of Perfect Game, who was appointed Vice President of PG Softball.
The two industry leaders will work alongside one another, co-branding prestigious national events with the purpose of making PG Softball the top player service in the country. Through this venture, they will each continue to grow their existing successful entities.
Ford's contribution in the game of baseball has helped many athletes and their families over the years develop a clear strategy in helping the baseball player achieve success. He envisions having the same effect with PG Softball.
"Perfect Game takes great pride in the fact that we enjoy a longstanding reputation as the nation's leader as the largest elite youth baseball platform and scouting service in amateur baseball," Ford said. "Our longtime goal was to do the same thing in softball. The best way to do that was to partner with the nation's leader in softball. Dan Hay and PGF represent the very best when it comes to the game of softball. This will definitely expedite our goal of providing girls fastpitch with all the same opportunities the boys enjoy in baseball."
Perfect Game is world-renowned for providing in-depth player evaluations and player and team rankings, in the sport of amateur baseball.
"The player information Perfect Game provides to MLB organizations is extremely valuable," said Pittsburgh Pirates general manager Ben Cherington. "The Perfect Game events, scouting reports, and rankings are very important to the scouting departments of major league teams. It's common knowledge in professional and college baseball that Perfect Game is the undeniable leader in running amateur showcases and tournaments."
Hay anticipates developing a similar model as Perfect Game Baseball for the softball community and sees it as a monumental gamechanger.
"It's going to help the parents have a little more control in their daughter's path to college and it will also assist in taking some of the burden off the travel ball coach," Hay said. "The baseball community knows how valuable Perfect Game is and softball families with baseball playing brothers know what the platform offers, but 70 percent of the softball space does not know who Perfect Game is just yet. It's our job to educate them over the next couple of years. Once they understand and experience what Perfect Game does and how it benefits their daughter they will become a big believer."
The new venture will give players who wouldn't normally be seen by college coaches throughout the nation an opportunity to be showcased in a variety of ways. For example, elite pitching often limits teams from advancing far in tournaments which ultimately affect position players who often don't get recruited by major college programs. Before Perfect Game, players in the heartland would often be overlooked and might never leave the state of Iowa or North Dakota to compete in college or might never be highly drafted.
"We have received nothing but positive feedback from the softball community about how beneficial this will be for players and programs throughout the country," Hay said. "It gives players a modern-day way of being seen by college coaches throughout the nation."
PG Softball will initially utilize some of the existing PGF events as staging grounds for its tournaments but will ultimately incorporate many of the softball exclusive facilities and locations for its events. The PG model includes a network of people working in every part of the country, from the Northeast to the West Coast with approximately 150 full-time and thousands of part-time and seasonal people.
Hay is excited about how PG Softball will give former players and coaches an opportunity to stay in the game.
"One thing that PG does is it employs quite a few former baseball coaches and baseball players that are able to stay in the game and help these kids get recruited and or scouted to colleges and the Major Leagues," Hay said. "There's going to be a lot of job opportunities at PG Softball as we develop this brand to help in the scouting department, to help run tournaments, to help run the combines and many other administrative roles in this company as we build. I can't tell you exactly how many spots and how quickly that's going to happen but it will happen as we grow over the next year and as we expand into regions throughout the country."
Lastly, the partnership will also create enhanced media opportunities with the addition of PerfectGameTV, which for softball is in the beta testing but already has turned out to be popular.
Daron Sutton, the Vice President and Executive Producer of Content and PerfectGame.TV oversees Perfect Game's media efforts which include three weekly shows on SiriusXM, ESPN (college), and ESPNU (college softball). In March, a 24-hour-per-day streaming service was launched featuring amateur baseball content and soon it will include amateur softball.
Those in the softball world are probably familiar with Sutton, the son of former MLB pitching great Don Sutton, who has appeared with color analyst Amanda Freed-Katchaka, the former Olympian and UCLA great, on the ESPN national broadcasts of the PGF Nationals TV games shown on the networks each summer for the last several years.
"Having the ability to stream events and broadcast it to coaches and families around the nation will be a huge bonus for us," Hay said. "Like I said, this entire partnership is a gamechanger."