Rising Stars: From Club To College Softball
Rising Star: How 2022 Shortstop Avery Fantucci Adjusts To New Normal
Rising Star: How 2022 Shortstop Avery Fantucci Adjusts To New Normal
2022 shortstop Avery Fantucci describes what it's like to play softball and attend high school during a pandemic and why she's living life to the fullest.
Aug 25, 2020
by Stephen Kerr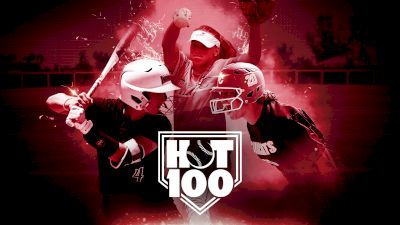 Living life to the fullest is more than a catchphrase for EC Bullets-Schnute 18U infielder Avery Fantucci. In a year filled with uncertainty caused by the coronavirus pandemic, having fun has become a necessary coping mechanism.
Whether it's spinning a basketball on her finger for up to two minutes or being goofy with her softball teammates, Avery does her best to keep things lively and relaxed.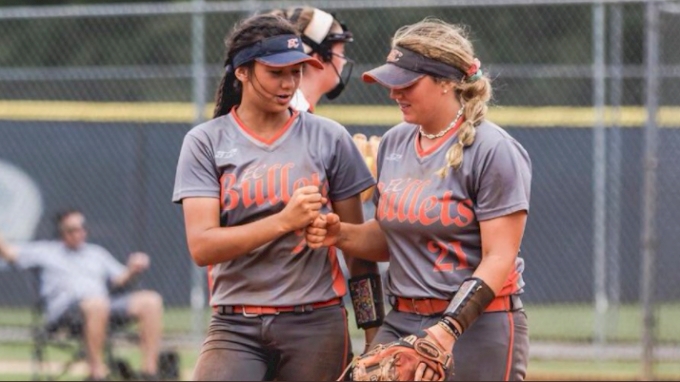 "I'm usually the one making jokes, keeping everybody laughing," explained the 5-foot-9 right-handed hitter who is beginning her junior year at Marist School in Atlanta. "If I can feel there's tension, I try to loosen everybody up. My teammates will tell you I'm pretty silly."
As Avery begins a new school year, she's already started her junior softball season, since Georgia is one of several states that competes in the fall. Games with only parents allowed in the stands, regular temperature checks, wearing masks in the dugout… this is the new normal for players like Avery. Even classes are different, with students alternating between online and in-person learning, and taking lunch in their classroom instead of the lunchroom.
The most difficult part of last spring's shutdown for Avery was not interacting with her classmates and teammates face-to-face.
"I'm very active," she explained. "I like to go to school and see people. We were online for seven hours a day, every day. It was tough, just being home sitting at my desk all day."
After an abbreviated travel ball season, the start of fall softball has been an easy transition from an athletic standpoint.
"It's good because right after travel ball, I'm coming into the (fall) season ready," Avery said. "In the spring, I'm coming off basketball season, so I like having fall ball."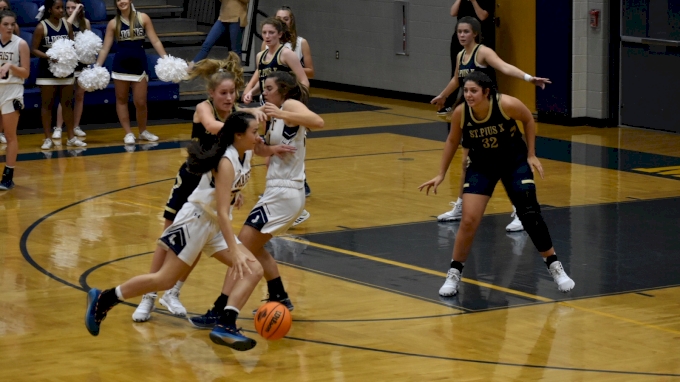 As a freshman, Avery was named an All-State Honorable Mention and the team's Rookie of the Year. The War Eagles made it to the Sweet 16, but a leg injury forced Avery to miss the series. Last season, she made the All-State first team and was named Region Player of the Year, leading Marist to the state tournament before losing in the finals.
The team started slowly this fall, going 1-3 through its first four games. They lost five starters to graduation, including two pitchers.
"We're definitely a young team," Avery explained. "But we have really good defense and hitting, so I'm hopeful that we can make it back to state."
An Atlanta native, Avery began playing organized sports at age six with Northside Youth, a competitive rec program. At age nine, she decided to take up travel ball, starting at second-year 10U with Georgia Power. It was while playing for Atlanta Premier-Ryman's second-year 14U squad that she first became aware that EC Bullets was interested in her. They were looking for a shortstop and contacted Avery's father Rick.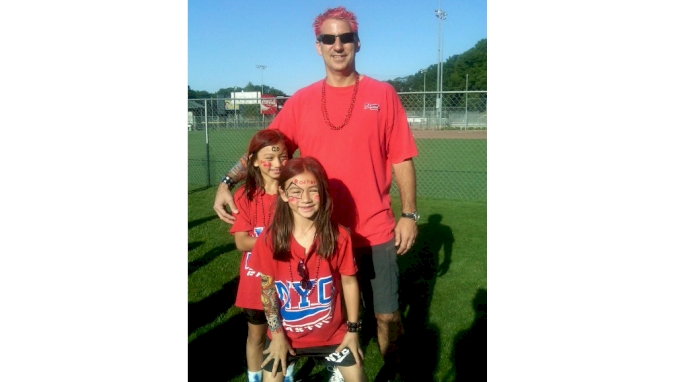 "We could tell by the progression Avery had made over the years that it was time to play for one of those teams that has a national presence," explained Rick, who pitched for one season at Michigan State before deciding to concentrate on his studies. "We went to a Bullets tryout, and they offered on the spot."
It was quite an initiation for Avery, who played up against several 18U teams. The idea was to prepare the players for making legitimate runs at PGF and other big tournaments. The Bullets just missed finishing in the top 10 at IDT that season, losing a tough game to the SoCal Choppers. They finished as the runner-up at Triple Crown Nationals before barely missing the final eight at PGF.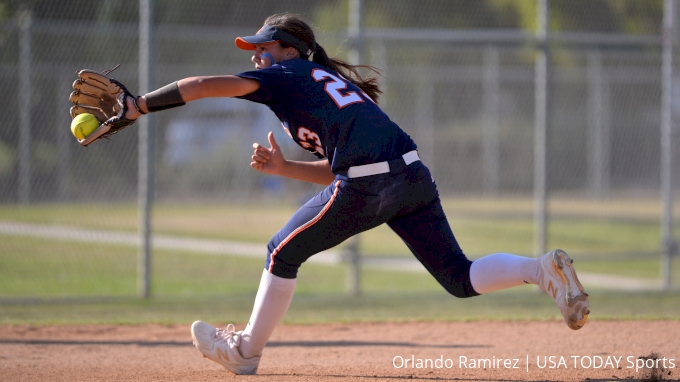 Avery's competitiveness was evident as early as 10U. While staying at a condo in Panama Beach one summer following a tournament, Avery and a teammate played whiffle ball with some boys.
"We were at the pool, and there was a grassy yard next to it," Rick recalled. "There were three boys Avery's age. Avery and her friend beat the boys. They couldn't believe it."
Avery's versatility allows her to swing between shortstop, second and third base. While she enjoys moving around the infield, shortstop is her position of choice.
"You get a lot of balls, and I just like being the leader on the field," she said.
At some point, most athletes face a challenge that puts their confidence to the test. Avery's defining moment came in 2019 when Bullets coach Andrew Biele began rotating other players at shortstop during Zoom Into June. She didn't play at all in the tournament's final game. Avery phoned her father, upset and puzzled by the decision. Rick encouraged her to go directly to Biele and ask for an explanation.
The following week, Biele called Rick and explained that if Avery wanted to be an elite shortstop, she needed to become more aggressive and get better with throwdowns. Since there wasn't enough time at practice for extra work, Biele asked Rick to help her improve those skills.
Father and daughter went to a field several times a week, with Avery taking lots of ground balls from different angles. The extra work paid off. Once Avery got back in the lineup, she was a starter for the rest of the summer.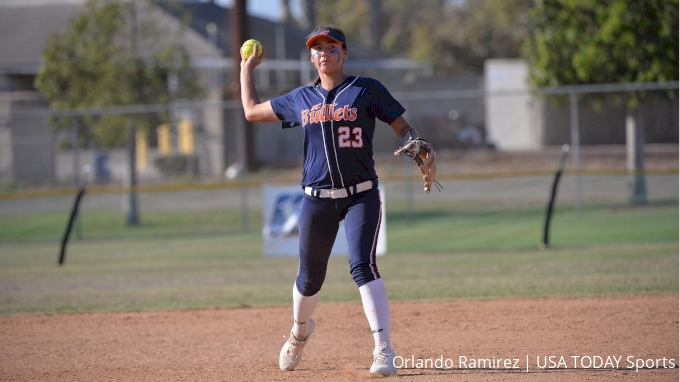 "She worked her butt off," Biele recalled. "Anything I've ever asked of that kid, she's done the work. It's been fun to watch her grow as a player. She's got all the tools to be one of the very best at the next level."
When Avery steps to the plate, she feeds off the energy of the crowd, especially in high-pressure situations.
"My favorite part about hitting (is) when the whole team's cheering you on and everybody's screaming," Avery explained. "There's no better feeling than when the pressure's on and you execute a hit or score a run."
Avery, who is currently uncommitted, realizes softball isn't always the endgame when it comes to choosing a college program. Although coaches cannot directly contact her until September 1, she has attended numerous college camps over the years and has relished the experience.
"I love camps because I get to meet new players from across the country, see the campuses," Avery said.
Even with all the changes brought about by the pandemic, Avery is looking forward to a successful year in softball. As competitive as she is during a game, it's the relationships with her coaches and teammates that matter most.
"It's cool being on the team because we have a bunch of out-of-state people," Avery said of playing for EC Bullets. "I not only have friends from Georgia but from New York, Florida or Tennessee. It's cool to bond with people who don't live near me."
The camaraderie, competition, and love of the game all play a part in helping Avery achieve what she desires most: living life to its fullest.
---
Avery Fantucci is verbally committed to the University of Michigan.