2020 Bombers Exposure Weekend
Club Spotlight: Texas Blaze 14 United Robertson
Club Spotlight: Texas Blaze 14 United Robertson
Why Blaze Gold Robertson should be on your radar. Coach Cory Robertson explains.
Aug 26, 2020
by Chez Sievers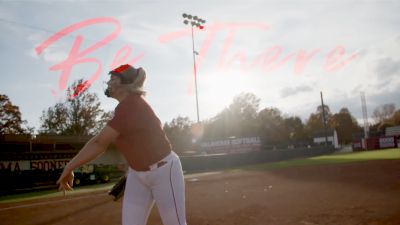 Unlock this article, live events, and more with a subscription!
Get Started
Already a subscriber? Log In
Texas Blaze 14 United Robertson has been one of the strongest teams during the summer pandemic in Texas. Coach Cory Robertson highlights the success of his team and gives us the scouting report on his team.
When did the team/program start and how/why did it come to be?
The Texas Blaze strives to be a Nationally recognized program and has been growing since 2003. Each year many of our teams play on a national stage competing in the top national tournaments around the country. We understand that if you want to be the best, you must play the best. The Blaze is fortunate to find these young, committed athletes eager to compete. This solid group of athletes was put together in the fall of 2019 from all surrounding areas, based in central Texas.
There are 65 Blaze teams from south Texas, north Texas, central Texas and even Blaze is represented in New Mexico, as well.
Ultimately, the premise and mission of the Blaze are to provide the highest level of training and competition possible to prepare our players for successful careers in high school as well as scholarship opportunities in college; however, the emphasis on leadership, character building, and life-skills will always remain a top priority for our players.
What have been some of your successes in terms of winning or placing at events?
2019 2nd Place WFC, Kansas City, MO
2019 2nd Place Wilson Invite, Space Coast, FL
2020 1st Place TCS Texas State, McKinney, TX
2020 2nd Place TCS Texas Regional Fireworks
2020 2nd Place Impact Gold Summer Invite Sugarland, TX
The Blaze brings a positive environment and great leadership to young athletes to mold them for the next level. To date, our players have earned opportunities at schools of all levels that include many Power Five Conferences programs like Florida, Tennessee, LSU, Alabama, Ole Miss, Texas A&M, Baylor, Texas, Texas Tech, Indiana, Iowa, Georgia Tech, North Carolina. In our short history as a program, over 350 Blaze players have either played and/or committed to play collegiate softball. Also, the Blaze has fielded nine collegiate All-Americans, three Team USA members, and five Pro players.
What's your softball background and how did you get to the point of leading the team?
I have over 15 years of experience at the select level, coaching my oldest daughter that went on and played at the next level, and this is my seventh year with Texas Blaze. The organization chose me to head the 14 United team because I believe in building a great atmosphere for these incredible athletes at the highest level possible. I have also taken my passion in-depth with the offensive side of the game. This has been a plus for me and the team when communicating and bonding with the girls, as well as with the recruiting side.
This group has all the tools needed for success! They know what they can all bring to the table and keep themselves accountable. Watching them grow each event, knowing they need put in the work that much more, is incredible to witness. We have a strong pitching staff along with a tough offensive lineup to face! They are not okay with second place!
What is your primary focus or goal with this team?
This team has what it takes! My focus for them is to put it all together. The structure, the mindset, executing, bringing, and keeping energy, and most of all a strong finish will keep these girls unstoppable and help them become great athletes but also be great young ladies.
And of course to win a National Championship! We had really high hopes with this group to do really well at PGF, but with COVID like everyone else, we've had to adjust schedules and roll with what we get to play.
Our offense is very explosive with a good mixture of speed and power. Our offense is one of the fastest teams in the country and we love to play fast!
Our pitching staff will be one of the most dominant in the country this summer. We bring tremendous depth and variety with Janelle Wilson, Sidne Peters, Emily Delgado, Haley Carder, These four pitchers all bring different strengths to the table, which will give us options when facing tough teams. We expect our pitching staff to be able to keep us in any game.
Meet Texas Blaze 14 United Robertson
AK's a dominant catcher with pop times in the 1.7-1.8 range. She is a lockdown third baseman and the most consistent hitter on the team. AK brings many talents to the team as a catcher, infielder, and hitter. As one of the top '05 hitters in the country, she's hitting .556 in 54 at-bats with only one strikeout this summer. She's also a 2016 and 2017 PGF National Champion. Before the recruiting rule changed, she had several Power Five schools interested in her.
BA .556 | OBP .593
A 5-foot-11 power pitcher topping speeds in the mid-60s with good movement, Peters has a devastating changeup that throws opposing hitters off-balance. She possesses lots of power and consistency at the plate. As a freshman for her high school team (Santa Fe, Texas), she threw two perfect games and several no-hitters against some 6A powerhouses. Peters continues to dominate in the circle this summer for us.
IP 41 | K 47 | BA .404 | OBP .466
Cran is very athletic with a strong arm and moves well laterally giving her lots of range in the middle and can swing it. She's a gap to gap hitter with some pop. Before the recruiting rule changed, she had several Power Five schools interested in her.
BA .317 | OBP .400
Carlson is another one of our athletic catcher/corners that runs well with a strong arm that is tough to steal on. She swings a big bat and can change a game with one swing. This summer she's hitting .490 with 25 RBIs, a true middle of the order kid. Before the recruiting rule changed, she had several Power Five schools interested in her.
BA .486 | OBP .561
A 5-foot-10 pitcher, Wilson has good command of her pitches and throws in the low to mid-60s. She does a good job keeping hitters off-balance with a nasty changeup that she can throw on any count. She is also one of the hardest workers on the team and provides good pop at the plate.
IP 39 | K 51
Soza is a true 2.7 triple threat and uses her various skills at the plate to keep defenses on edge. She is constantly a threat to steal bases and commands the outfield with her ability to track down balls.
BA .477 | OBP .549
Wolocko is that kid you want on your team, a true team player! She has stepped up for us big time on the field and at the plate. A gap to gap kid, she hits the ball hard. Look up the definition of a team player, you'll see Tara's picture. She plays shortstop, second base, and catcher for us.
BA .425 | OBP .478
Delgado is a tremendous addition to our team because of her ability to help us on the mound, at third base, and at the plate. The command of her pitches and the way she changes speeds gets her a high swing and miss rate, and she has a smooth glove at third.
IP 31 | ERA 1.56 | K 31 K | 6 BB | BA .323 | OBP .476
A 2.8 triple threat, Smith has good speed and is aggressive on the basepaths. She's very smart at the plate reading the defense. She just finds a way to get it done and provides great consistency in the outfield.
BA .326 | OBP .383
Miller has a very strong arm behind the plate and will help us in many ways this summer playing some first base for us. She missed the fall because of an injury, but she's 100% healthy again and ready to go this summer. Miller possesses a lot of power at the plate as well and can be a game-changer with one swing of the bat.
OBP .480
Anderson has a perfect stolen base percentage with 13 steals. She can play second base or outfield with really smooth hands and great mechanics. Anderson is a slapper in the 2.7-2.8 range that tests the defense at the plate and on the bases.
Sun has good range up the middle with really smooth mechanics. She can throw from multiple slots and has the ability to play multiple positions in the infield. She does a consistent job hitting the ball to all areas of the field.
BA .318 | OBP .414
Warren has great mechanics in the outfield and is always willing to lay out for her team. At the plate, she is a triple-threat and competes deep in counts to really make the pitcher work.
BA .360 | OBP .385
One of the fastest kids in the country and a triple threat at the plate, Thomas has added hitting away to her game, which makes her that much more of a threat at the plate! She's an absolute terror on the base paths with 50 stolen bases this summer and 1.000 stolen base percentage! She covers plenty of ground in the outfield with her speed.
BA .525 | OBP .580
Shiller is a new addition to us, just joining this spring. She is a very mechanically sound outtie, slapper with big-time speed. Shiller has scored 25 runs for us while grabbing 20 stolen bases so far this summer.
BA .480 | OBP .530
Carder is a big, strong, 5-foot-10 athletic power pitcher touching speeds in the 62-64 mph range. She also plays some first base for us. Carder has some big-time power at the plate as well. She is out right now with an injury, but look for her to come back strong in the fall.