2020 Bombers Exposure Weekend - Veterans
Leighann Goode, 2022 Infielder Verbally Commits To Texas
Leighann Goode, 2022 Infielder Verbally Commits To Texas
Leighann Goode dreamt of becoming a Longhorn and now the 2022 infielder is one step closer to making that dream a reality verbally committed to Texas.
Sep 14, 2020
by Chez Sievers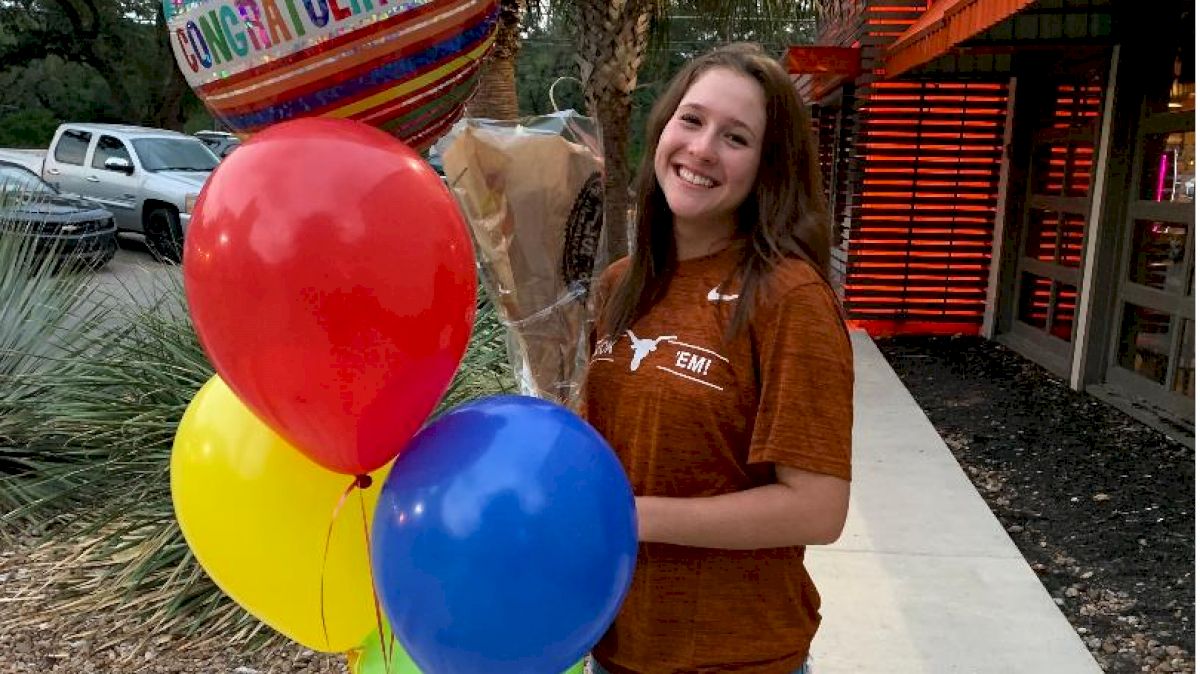 Unlock this article, live events, and more with a subscription!
Get Started
Already a subscriber? Log In
Leighann Goode grew up watching Texas softball and dreaming of the day she would take the field in a Longhorn jersey. The San Antonio native is one step closer to making that dream a reality verbally committed to the University of Texas.
Goode shares her experience getting the Septemeber 1 midnight calls.
Describe what it was like waiting for the Sept. 1 phone calls.
It was exciting. With the pandemic that had taken away the spring season along with the ability for the coaches to come see us during the summer everything was so uncertain. We have been waiting for this day for a long time and were afraid it was going to get postponed so when it finally got to the day it was a little overwhelming but also super exciting all at the same time.
Who called you on Sept. 1? How did those conversations go?
I received a lot of text messages on Sept. 1 at midnight. I only received four actual phone calls the rest of the messages I received through text. The first call I received was from Texas, it was also the first text message I received. The conversation was amazing it was so refreshing to actually get to talk to Coach Sing.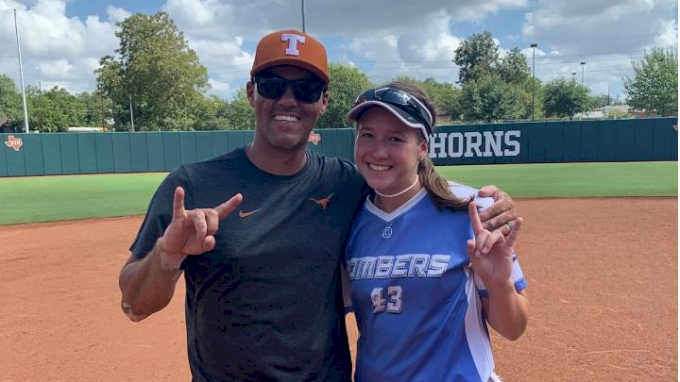 We set up the Zoom meeting for the morning. The second call was from A&M, the coaches and the girls were Facetiming from the softball field. The coaches were so welcoming and just as excited as I was. I also received a call from Michigan State and U of H.
How did it feel to verbally commit to Texas?
This has been a dream of mine since about five years old. I have waited for this day for what seems like forever. I feel blessed because not often are you able to have a dream from five years old and 12 years later it actually folds out just the way you dreamed it would.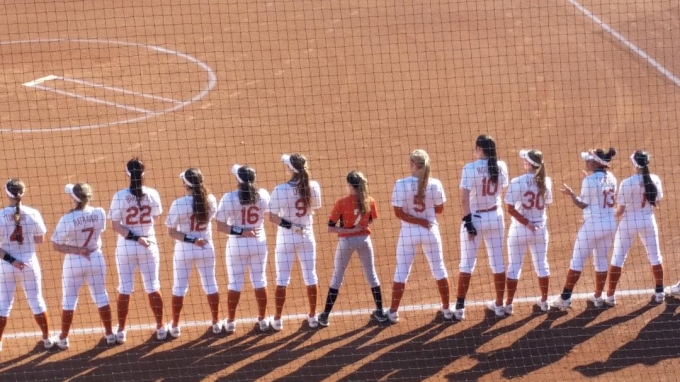 Why did you decide that Texas was the school for you?
I have been asked this question a lot. For me, I have been to other camps, I have liked other places and coaches but when I walk out on the field at Red McCombs stadium I feel at home. I feel like I was meant to play in this stadium, at this school, and for these coaches. It is a feeling I just don't get anywhere else I have been.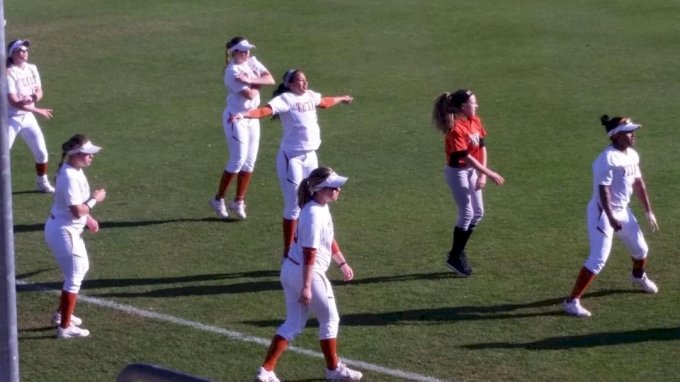 What did you like most about Texas?
I love the history and the spirit behind the Eyes of Texas I love the love that the students have for the school and their sports programs and I can't wait to be apart of it.
Before committing to Texas, did you visit other schools or go to other camps before the pandemic? How was that experience?
Before the pandemic, I attended camps at OSU, LSU, A & M, and U of H. I enjoyed all of the camps that I attended. I loved A&M, their coaching staff and athletic facilities are awesome.
What jersey number do you think you'll choose? Why?
43. My mom always wore No. 7 and I wanted to also wear No. 7 but it didn't always work out on my team to be No. 7 so I came up with my own unique way to be No. 7 that no one else would have.
Is there anyone you'd like to thank for helping you with your softball career?
I would like to thank my parents for all the practices and tournaments that we have traveled to. For making sure I was there on time and that I didn't miss a single one. For being my biggest support system but also making sure I remained humble and hungry to get better. My mom has always told me that work is never done that someone somewhere is better than me and that I should work every day to be 1% better than I was yesterday.
To Lori Cook, who has been my hitting coach since I was about nine years old, thank you for sticking with me through the good times but more importantly the hard times. She molded me into the hitter that I am today. It was not always easy because I am very hard on myself and I want to be perfect but she taught me how to strive to be perfect in a game that it is impossible to be perfect.
To JR, thank you for leading us in the right direction. For being my first coach with the Bombers and for believing in the talent that I had. Most of all thank you for just keeping it real.
To James Burgess, thank you for everything this last year. I have always wanted to play for you and although we only had the one year and a crazy pandemic year at that it was the best. Thank you for being hard on me and never letting me settle for anything less than the best.
To Scott Smith, thank you for that phone call three years ago. Thank you for believing in my talent and putting me in the best position to succeed. For all the times you were in the dugout to lift me up and also make sure that I grew as a player. For molding me into the player I am today on your team.