Rising Stars
Rising Star: Nadia Barbary, 2022 Shortstop Bound For Mississippi State
Rising Star: Nadia Barbary, 2022 Shortstop Bound For Mississippi State
Nadia Barbary is one of the best shortstops in the class of 2022 and she's headed to Mississippi State. Get to know the future Bulldog.
Sep 21, 2020
by Stephen Kerr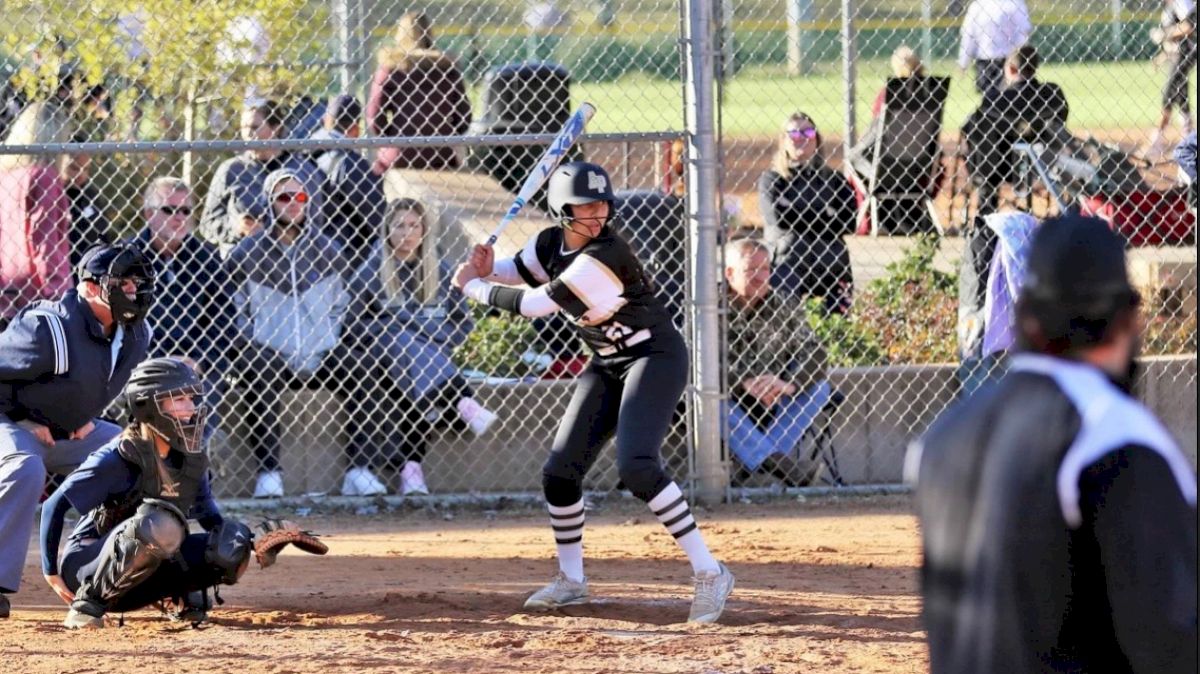 Every once in a while, a coach's dream comes true. For Atlanta Premier Gold coach Steven Locke, it happened in a remarkable way.
The first time Locke saw Nadia Barbary play was at an ASA Nationals 12U semifinal game in Virginia. Locke was in the stands watching when Nadia got a walk-off hit that put her team in the finals.
I wonder if I'll ever get to coach a kid like that, Locke thought to himself.
The following season, Locke's team was in the process of morphing into Glory-Adkins, now Atlanta Premier Gold-Locke. He began making a list of players he knew were looking for new teams. Nadia's name never crossed his mind, only because he had no idea she was available.
Unbeknownst to him, Nadia's squad was breaking up. She remembered playing against Locke at ASA Nationals and was impressed with the way he coached his players. When she found out he was reorganizing his club, she and her parents contacted him and arranged a tryout.
"I worked out, and I fell in love with his team," recalled Nadia, a 5-foot-7 right-handed-hitting shortstop who also plays for Chapel Hill High in Douglasville, Georgia.
#GLORYGIRLS ....and another one‼️💣💣💣

"Goodness gracious, George!" -Dad 😂#TCUSANationals @GlorySB03 pic.twitter.com/OltQJeiVrA

— Nadia Barbary (@NadiaBarbary) July 19, 2019
For his part, Locke was overjoyed that a player he had once thought about coaching had fallen into his lap so unexpectedly. When he refers to Nadia as "a coach's dream", it's not just a cliché.
"She does nothing but work, wants to win, will play any position you want her to," Locke said. "I've batted her anywhere from second to eighth. She and her parents have never said one word to me about where she's hitting. We've seen her make some of the most amazing throwdown, catch-and-tags on runners (at shortstop). It's those intangibles that you can't simulate."
Nadia's love of sports began when she took up gymnastics at age four, not long after she and her family moved to Georgia. She performed well, participating on a competition team.
Nadia also began playing Little League baseball. After briefly competing in both sports, she informed her parents, Irving and Shannon, that she wanted to concentrate exclusively on baseball. When they told her she was responsible for letting her gymnastics coaches know, Nadia had an answer ready.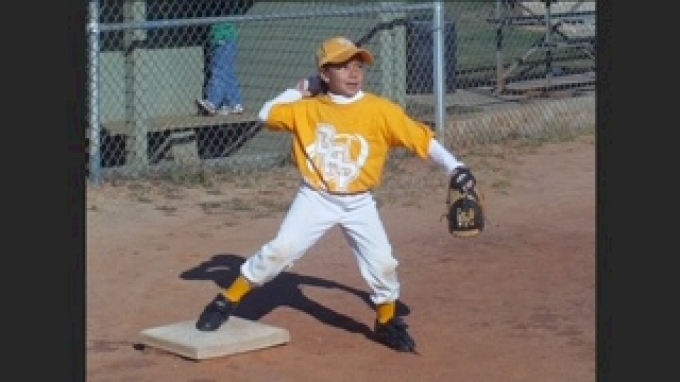 "I already told them last week," she replied.
It was an early sign that Nadia was developing the values Irving and Shannon had been teaching her and younger brother William: determination, the drive to keep working hard, staying true to yourself, and persevering.
"(It's about) being there for her, being a parent she can talk to about anything," Shannon said. "We let her feel her way out of a situation just by discussing it with us."
It was while playing baseball that Nadia discovered a new passion: softball. A boy on her team had a sister who played the sport, and she encouraged Nadia to give it a try. That passion has stayed with her through the rigors of travel ball.
During downtime at tournaments, Nadia can often be found playing pepper with her teammates or talking to her dad about the previous game and what she could have done better. Her philosophy is: the better you get, the harder you work.
"The thing most people don't know about Nadia is she's very committed to herself in a way I can't put into words," Irving explained. "Because of her love for the game, she has high expectations. As a parent, it's cool she does that on her own."
Nadia is already into her junior softball season at Chapel Hill, since Georgia is one state that sanctions fall ball. Through 15 games, the Panthers are 9-6 overall, 4-1 in Region 5A. As a sophomore, she was named Region Player of the Year. She's played on two consecutive ASA National championship travel teams, and was a top 30 pick for the USAES First Team. While AP Gold-Locke primarily competed in scrimmages and friendlies during a pandemic-shortened season this summer, they captured the Triple Crown SE National title.
NATIONAL CHAMPS! Great weekend going UNDEFEATED. Congrats to the runner-up Mojo 2023. Love my team💛🖤 @APGoldLocke @fastpitch_the @TCSFastpitch #iplaytcs pic.twitter.com/KFeAqoAeLV

— Nadia Barbary (@NadiaBarbary) July 20, 2020
Locke calls Nadia the best two-strike hitter he's ever seen. Over the years, she's learned how to show a bunt with two strikes before pulling back and making contact.
"When it's a clutch moment, you're nervous and you get uptight because of the situation you're in," Nadia explained. "But you work through it. You just want to put the ball in play and make the defense work."
Today's game ft my Dad 💣 @ChapelHillSB @APGoldLocke pic.twitter.com/IHlKU4jbCc

— Nadia Barbary (@NadiaBarbary) August 22, 2020
At shortstop, Nadia is always aware that one play can turn the game in her team's favor. In a high school game against Alexander earlier this month, Chapel Hill led 5-3 when an Alexander batter hit a chopper up the middle. Nadia had shifted toward third, but anticipated the path of the ball. She quickly slid over to make the catch, then threw to first and nailed the speedy runner.
"During the game, she was hitting a lot up the middle, so that's kind of where I expected it to go," Nadia explained. "That took away Alexander's momentum. I'm big on momentum, whether it's we make a good play or we take it away from somebody else, because they're not in the same mindset."
Nadia chose to verbally commit to Mississippi State during her eighth-grade year. After attending one of their camps, she quickly became comfortable with the Bulldogs' players and coaching staff. During the recruiting process, she and her parents sought Locke's advice about what she might expect in the way of an offer.
Had a great time at camp today! Nothing like playing with other girls that love the same sport as you do‼️ I can't wait to be back♥️ @Coach_Ricketts @jjpower19 @CoachTbratt @KaylaCamille9 @APGoldLocke pic.twitter.com/RdfIv0IKxT

— Nadia Barbary (@NadiaBarbary) October 6, 2019
"If you get 75 percent, I think that's a great start," he told them.
Not wanting to burden her parents with the financial obligations of college, Nadia's goal was to eventually earn a full scholarship. But she wasn't getting her hopes up that it would happen so early. When Mississippi State offered a full scholarship, she and her parents were rendered speechless. She immediately telephoned Locke to give him the news. Even now, the memory brings mother and daughter to tears.
"We were all really excited," Nadia recalled. "It was a great point in my life where all this hard work is paying off, and now college coaches think I can be a great addition to their team and help them win."
Grateful for the opportunity that Mississippi State has given to me! Thank you to all the coaches, teammates, and my amazing parents that have helped me along this journey! Hail State! @Coach_Ricketts @MrCoachTbratt @jjpower19 @APGoldLocke @gabby_coffey_20 pic.twitter.com/t5cG7OwxxW

— Nadia Barbary (@NadiaBarbary) September 1, 2020
Even during the uncertainties of recruiting caused by the pandemic, Nadia remains unwavering in that commitment. She's focused on making all A's in the classroom this year, and bringing a state softball title to Chapel Hill. The Panthers got as far as the region playoffs last season before being eliminated.
"After this year we're losing a lot of our players," Nadia said. "I just want us all to go to state and hopefully come out with a win."