2020 Bombers Exposure Weekend
A Softball Player's Transfer Guide: The Road From JUCO To NCAA
A Softball Player's Transfer Guide: The Road From JUCO To NCAA
Going from a junior college to NCAA or vice versa can seem less than ideal, but for these athletes, it was the best decision they made.
Oct 12, 2020
by FloSoftball Staff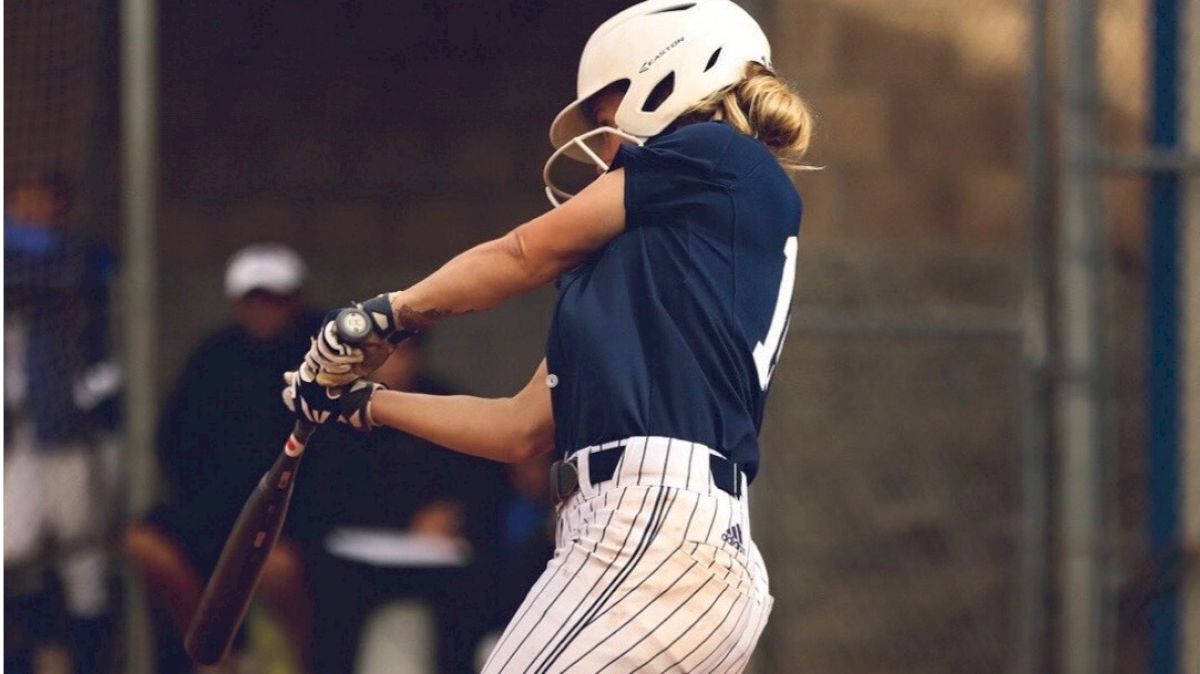 By Gabrielle Forbes
"It's not the end of the world if you don't get a scholarship straight from high school. Don't get down on yourself & don't give up on the game. You've come this far, just keep going. If you think you are working hard, work harder. You're able to put in the extra work to develop yourself for the next level. So whatever you have to do to make sure you will succeed, DO IT."
- Julia Garcia, Ventura College to CSUMB
For travel softball players, the recruiting process can be a long and confusing journey. At the beginning of this process, athletes typically narrow their search to Division I softball programs, potentially closing themselves off to great opportunities in NCAA Division II, DIII, and NAIA. In reality, most players may not realize that their perfect fit may be outside the realm of Division I.
Arguably, many collegiate athletes do not find their "perfect fit" right out of high school. With early recruiting tactics, some college athletes find themselves at universities that aren't the right fit for them academically or athletically. Players may find themselves wanting to study subjects that are almost impossible to do with the stress and commitment that it takes to play a Division I sport.
With recent developments with COVID-19, numerous collegiate softball programs have returning seniors, larger rosters, and fewer opportunities for young athletes on the field. Collegiate sports are changing right before our eyes, and athletes have more options on the table than they have ever had before. Junior College softball is on the rise, getting more and more competitive each year. They offer student-athletes a chance to fine-tune their softball skills before entering top four-year programs.
Junior Colleges are two-year universities that give student-athletes the opportunity to grow academically and athletically. Playing JUCO ball allows athletes to develop the essential skills they need before transferring to four-year programs. Many JUCO players go to four-year programs with two years of collegiate softball experience, giving them more time to improve their skills and prepare themselves to enter top programs across the country.
"All your hard work is for this moment. If you do transfer the work isn't over, it gets harder. But this is what molds you into the person you are supposed to be. You meet lifelong sisters, learn great work ethic, and come out with an education." -Julia Garcia (Ventura College to CSUMB)
JUCO And Beyond
By the time Julie Garcia's sophomore season at Ventura College came to a close, it was clear that she would be an immediate impact player no matter where she chose to finish her collegiate softball career.
During her time at Ventura College, Garcia earned JUCO all-state honors, playing in 38 of 39 games her sophomore year, leading the Pirates with a .422 batting average and 40 RBIs. In conference play, Garcia hit a .549 batting average earning her the 2016 Western State Conference Player of the Year award. Coupled with her numerous athletic accomplishments, Garcia showed strong determination, work ethic, and had a calm and collected demeanor on the softball field.
"Originally, it was my dream to go to a four-year university straight from high school, but that wasn't God's plan for me," Garcia said. "I wasn't as ready as I thought I was. Unfortunately, I didn't have the grades or the right work ethic development yet, but going to a JUCO sure did change that for me. In JUCO, I was able to develop myself into a better athlete. I put in so much extra work because my goal was still to get a scholarship and attend a four-year university to further my education. JUCO also helped me get my mind right with school, all my grades got a lot better. I learned how to study more efficiently and put school first."
Garcia eventually transferred to California State University, Monterey Bay to complete her collegiate softball career. In her debut season as an Otter, Garcia led the California Collegiate Athletic Association (CCAA) with a .451 batting average, 15 home runs, and 62 RBIs earning her CCAA Player of the Year and Newcomer of the Year honors. Additionally, Garcia was a consensus All-American, an All-West Region pick, and became a top 10 finalist for NFCA Player of the Year.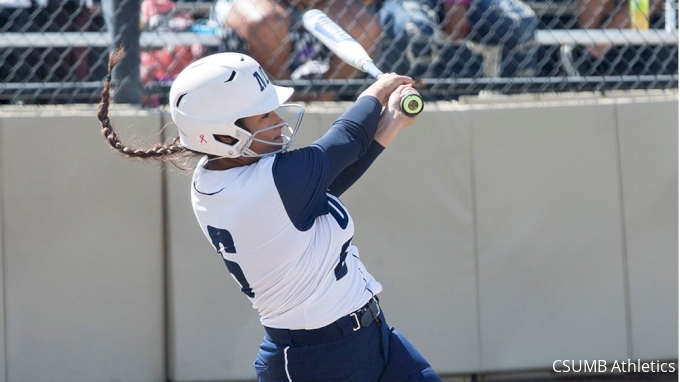 "JUCO gave me the time I needed to become an elite athlete. It all falls back on you and how bad you want it, so I gave it my all."
- Julia Garcia
Another standout JUCO player from San Jose, California, Lauryn Garcia played two seasons in the Coast Conference-North for Ohlone College. Throughout her JUCO career, Garcia caught the attention of collegiate programs across the country with an impressive career batting average of .361. She was named to the CCCAA All-League team in 2017 and 2018 boasting 70 RBIs, a .591 slugging percentage, and 9 home runs during her time as an Ohlone Renegade.
Although Garcia had multiple offers from four-year universities out of high school, she says, "The schools I did visit just didn't give me a strong "I have to go here" feeling. I didn't want to rush myself into any decision that I wasn't ready to make. Therefore, I chose to go to a junior college, to give myself a better shot at going to my dream school."
In 2019, Garcia transferred to Loyola Marymount University in Los Angeles, securing a starting position in the middle infield, when her debut season as a Lion was cut short due to COVID-19. She hopes to come back to LMU in Spring 2021 and make the most of her senior season.
When deciding to transfer to a four-year college, Garcia says that the main qualities she looked for were, "I knew I wanted to stay in California and go to a great academic school. I liked smaller schools so that was something I knew I wanted too. I reached out to Loyola Marymount University, went on a visit, and fell in love with it immediately. It was a feeling like no other, a sense of pride that you finally did it. I committed within a few months, and couldn't imagine not playing with those girls or for another school."
"Enjoy the process, because you deserve it. Don't get down on yourself if schools aren't showing up right away, continue to email, and do your part. Try to film a short skills video, that way the coach can see how you move on the field. This will help to see where their interest lies with you as a player. Don't settle!"
-Lauryn Garcia, Ohlone College to LMU
After accepting a roster spot out of high school to play collegiate soccer for a four-year university, Monterey native, Lauren Salvati decided that she wanted to transfer back home to find a better fit for herself academically and athletically. Salvati played two seasons at Monterey Peninsula College, earning First-Team All-League honors both years. In her first season as a Lobo, Salvati held an impressive .472 batting average and a .563 on-base percentage.
Reflecting on her time at Monterey Peninsula College, Salvati states, "I grew tremendously at my JUCO academically and athletically. I had no idea what my actual potential was until I met the right coaches."
Though Salvati received interest from various four-year softball programs after her time at MPC, she recalls the main qualities that she looked for, "I wanted to make sure that I was in love with the school as much as I was with the softball program. I wanted a coach with the same winning mentality as my JUCO coach and looked for a lot of team chemistry on my visits. Additionally, making sure that the university had the major and classes that I was interested in." Eventually, she found her home at Cal Lutheran University in Thousand Oaks, California. Salvati's senior season as a Regal was cut short to NCAA regulations with COVID-19, but she is thankful for her experience as a collegiate student-athlete and wishes her CLU coaches and teammates the best in the 2021 season.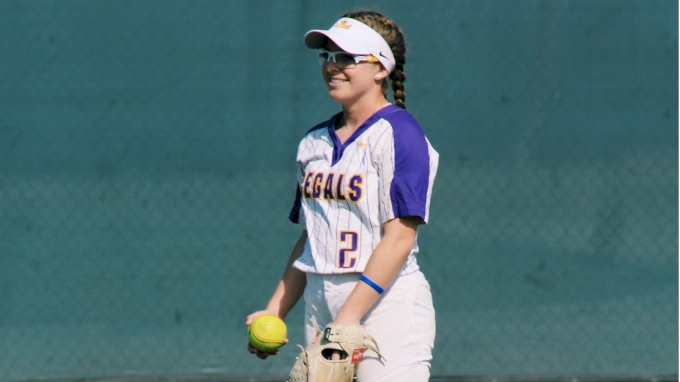 "Put 100% into every practice and game. You never know who's watching, one swing of the bat could change your life. Transferring might seem intimidating, but it is a huge opportunity to grow as a player and person."
- Lauren Salvati, Monterey Peninsula College to Cal Lutheran
Korina Krueg started her collegiate softball career at Portland State, as a Freshman in the Big Sky Conference, Krueg hit .250 with a team-high 19 runs scored. After deciding that PSU wasn't the right fit for her athletic and academic career, Krueg transferred to Cosumnes River College in Sacramento. As a Hawkeye, Krueg thrived with a .449 batting average, recording 31 RBIs, and 33 Runs Scored.
"I was a bounce back from a Division I school that was not a good fit for me. JUCO softball gave me another opportunity to get on a new path and explore different options that better suited me"
- Korina Krueg
Krueg recalls her personal growth during her JUCO experience, "Academically, I was able to get most of my general education courses done and earn my AA degree. Athletically, I learned how to really grind. I was driving to school before sunrise and driving home during sunset. I always put in the extra work, getting extra reps before and after practice. I knew that was what I had to do in order to be the best I could be and compete at a higher level again." Krueg decided to look for a four-year program that suited her needs as a student-athlete, mainly, she wanted the school to be, "In a good location, a positive atmosphere, good facilities, and a fun/competitive program."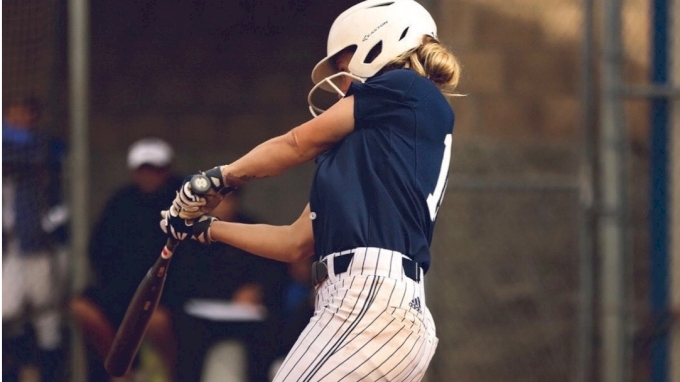 Krueg found these qualities at CSUMB and transferred in the Fall of 2018, competing for a starting position in the middle infield. In her two seasons as at Otter, she batted .285, scoring 46 runs, 24 RBIs, and recording 24 stolen bases. Although Krueg's senior season was cut short due to COVID-19, she plans to complete her academic and athletic career in graduate school.