2021 PGF National Championships 18U Premier
Rising Star: 2022 IF Avery Weisbrook Isn't Afraid To Take Chances
Rising Star: 2022 IF Avery Weisbrook Isn't Afraid To Take Chances
2022 infielder Avery Weisbrook commits to Florida State, reflects on her game, and where she's headed.
Oct 6, 2020
by Stephen Kerr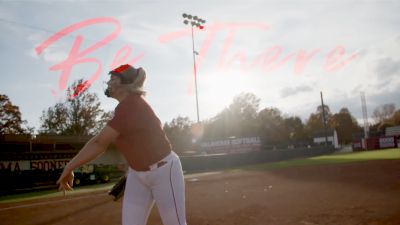 During the 2019 CIF Southern Section semifinals, South Torrance (California) High freshman infielder Avery Weisbrook came to bat in the sixth inning against Roosevelt. The game was scoreless, with a runner on second and nobody out.
Avery had struck out twice in two previous at-bats against Roosevelt's pitcher. Now, she had a chance to put her team on top with one swing and hopefully advance to the finals.
The corner infielders were playing back, fully expecting one of Torrance's top hitters to swing away. That's certainly what her coach, Scott Hayward, had in mind. But Avery did something that caught everyone completely by surprise.
She bunted.
Most hitters would almost rather endure a root canal than lay down a bunt, especially with a runner in scoring position. Avery's unexpected strategy rattled the defense. A Roosevelt infielder threw the ball away, allowing the run to score and putting Avery at second. The Spartans eventually scored two more runs for a 3-2 victory and a berth in the finals.
Was Avery tempted to swing for the fences? Absolutely.
"To be completely honest, if we were in the first or second or third inning, I probably would have swung away," explained the 5-foot-6 righthanded hitter who also plays for the So Cal Athletics-Richardson 18U Gold team. "But it was late in the game, there was no momentum for either team. I was just trying to get something going for us. I told myself it's a team sport, and I've got to be a team player right now."
Although Torrance lost in the finals, the significance of Avery's bold decision was not lost on Hayward.
"She understands the game better than most," Hayward said. "As good as she is, her motivation has always been team success and she'll do whatever is necessary to help win. That bunt, which I never would have called, was the key to our three runs, and we needed every one of them to win that game."
That team-first mentality comes as no surprise to Avery's parents, Scott and Leslie. A die-hard sports family, the Weisbrook's watched as much softball as they could when Avery was little.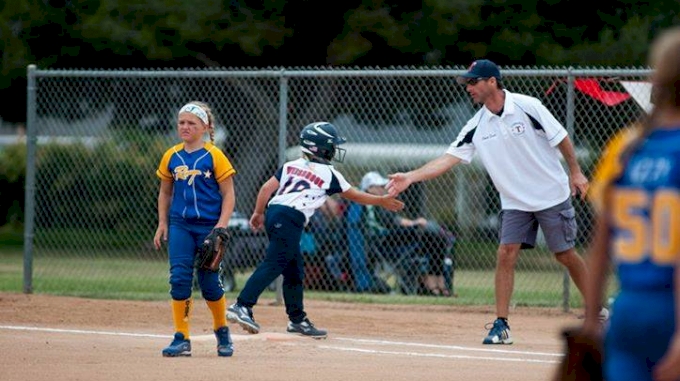 "Her softball IQ is amazing," Leslie said. "She and her dad would sit around and analyze games. She was always inquisitive, asking questions, talking about the players she wanted to be like."
Avery was first introduced to the sport while watching her older sister Amber play. She enjoyed throwing the ball around and wanted to be a pitcher at first. But once she began thinking seriously about playing at a high level, she decided the infield would be her ticket to college ball.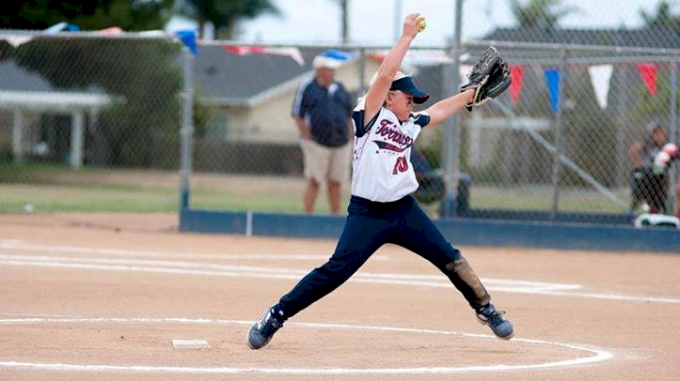 "I'm not the biggest kid, and I didn't throw the hardest," Avery explained. "Right off the bat, I knew if I wanted to play high D-1, it wasn't going to be pitching."
Avery's first travel ball tryout was with the Nemesis second-year 10U squad. She made the second team and remembers how big the other girls were compared to her. She contemplated going back to rec ball but decided to try out with So Cal Athletics in 12U, making the team.
A year later, she joined Ohana Tigers-Quarles, where she played for four seasons before coming back to So Cal. Last season, she was a part of Athletics-Briggs 16U before moving up to Richardson 18U this fall.
The first time A's coach Ken Briggs saw Avery work out for his 16U team, he could tell right away she had advanced skills.
"The first thing I thought was that she's a baseball player playing softball," recalled Briggs, who coaches hitting on Richardson 18U. "The way she carried herself, her mannerisms, the way she fielded ground balls, the way she threw… I liked that because I'm a former baseball guy. She's athletic, not mechanical at all, smooth, nice release. You knew she could play."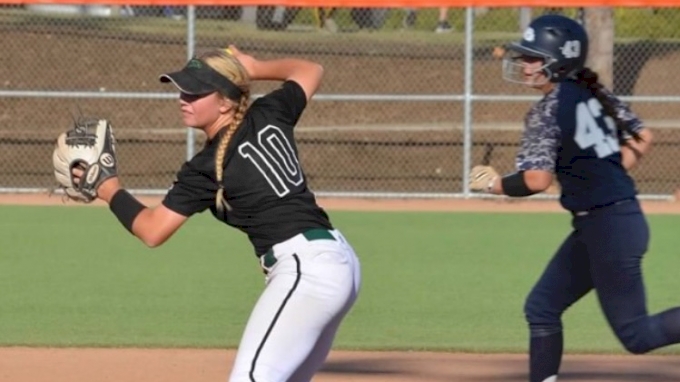 Avery made the All-Conference First Team and All-Area Second Team during her freshman year at South Torrance. The Spartans were 11 games into her sophomore season when the coronavirus shutdown occurred. California travel teams were hit especially hard by the interruption over the summer, limiting their ability to play in tournaments. Avery did her best to remain positive and focused, choosing to work on physical training and eating a more balanced diet.
"I worked on getting stronger and staying in shape, so when we did go back, I'd be ready to play," Avery said. "It was weird to not be traveling this past summer."
Last season, Avery shuttled between second, third, and short. This coming season, she will probably spend most of her time at shortstop. A self-described showoff, Avery loves making amazing plays in the field.
"When I get the big one-hopper or on-the-run throw, those just excite me so much," she said. "Even on the simple (plays), I try and get rid of the ball as fast as I can and make it stand out."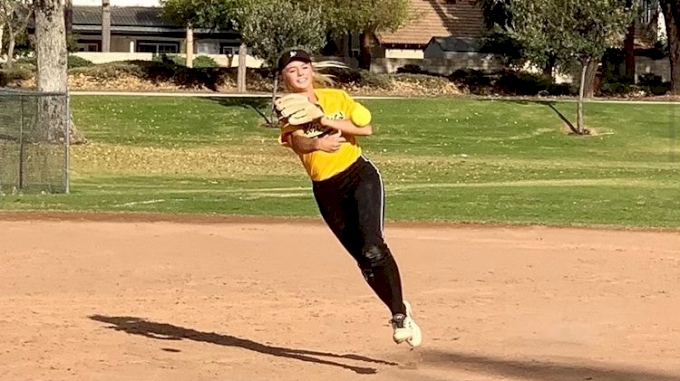 On the night of September 1, Avery verbally committed to Florida State. She was in bed when she received a text from the Seminole coaching staff, inviting her to a Zoom meeting.
"I was blown away, I didn't know what that meant," Avery recalled. "I woke up my dad. We went downstairs and set it up. I pressed on the link, and the whole coaching staff was there with these foam fingers and signs. It was like a big party."
The meeting lasted less than 10 minutes. Avery received the offer she had hoped for, which she accepted immediately. As stressful as the recruiting process was, Avery's parents were amazed at how calmly she handled the experience.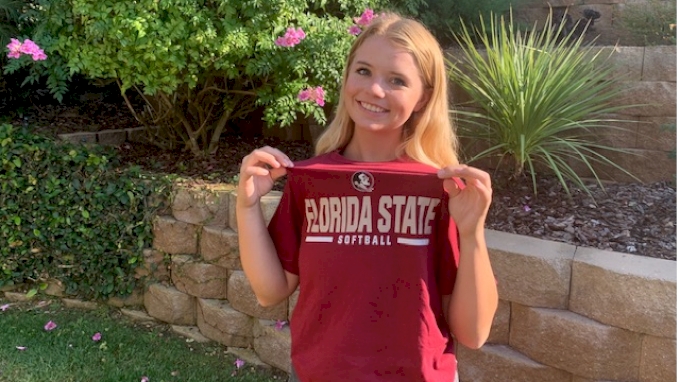 "Knowing the potential she had, we were so worked up over this recruiting," Scott Weisbrook explained. "While myself and her mother were trying to talk us all through it, (Avery) was probably talking us through it more than we were to her. She was always the calm one. She always said if it was meant to be, it's meant to be."
This fall, Avery's biggest priority is staying on top of her classes. Torrance is currently all-virtual, but not all of her teachers use the same online platform. This can make keeping track of homework assignments quite a juggling act. But Hayward believes her ability to adapt and unbridled enthusiasm will see her through even the biggest challenges.
"She's a very smart and unselfish player who wants to win more than anything," Hayward said. "Florida State was very smart to invest in her since her approach to softball is contagious."