2020 Bombers Exposure Weekend
Club Spotlight: Locked And Loaded With Suncats Jimenez-Noriega
Club Spotlight: Locked And Loaded With Suncats Jimenez-Noriega
Suncats Jimenez-Noriega can hit, pitch, and play defense with the best of them. Coach James Jimenez shares his scouting report on each of his players.
Oct 15, 2020
by Chez Sievers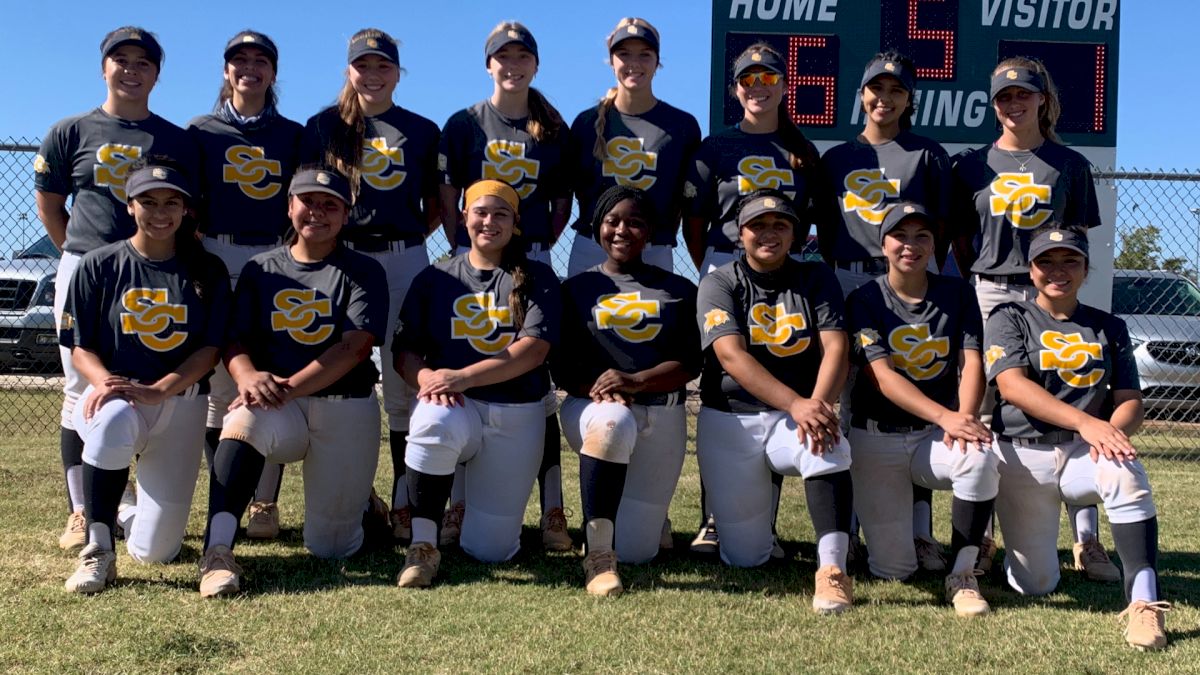 Unlock this article, live events, and more with a subscription!
Get Started
Already a subscriber? Log In
There's a lot of buzz around Suncats Jimenez-Noriega. The California Suncats can hit, pitch, and play defense with the best of them. We chat with Coach James Jimenez about his club and he shares a scouting report on each of his players.
---
The Suncats program started in 2015 but this particular team came together in 2018. With the assistance of Coach Alicia Noriega, the team was able to collaborate together as a top contender at the 14U division.
Since then, the 2022 squad has made its mark as one of the top teams in Northern California and continues to compete and win big games. Suncats Jimenez- Noriega team recently placed 3rd in the Alliance Cup and continues to show why they deserve the top spot.
Every player is within a two-hour driving radius of each other with the exception of Ella Claus from Washington.
The team saw early success placing 3rd at the 2019 Colorado Sparkler, 1st at the 2019 Summer Nationals at USA Preps, and top 15 finish at 2019 PGF Premier Nationals.
What makes the Suncats Jimenez Program unique is their ability to compete and win games. Although, there are times of defeat the team continues to compete at the highest level and win games.
The Suncats Jimenez organization out of Northern California is special. They qualified three to four teams each year at the PGF NATIONALS since 2015.
The primary focus of the team is to win: every pitch, every inning, and every game. With the strength of our pitching rotation, 2022 Jaiden Ralston, 2022 Maleah Lopez, 2022 Kelly Zybura, and 2022 Sam Rocha help create the winning spirit. Each pitcher brings a different style and strength to the circle to make the Suncats dynamic.
Meet Suncats Jimenez-Noriega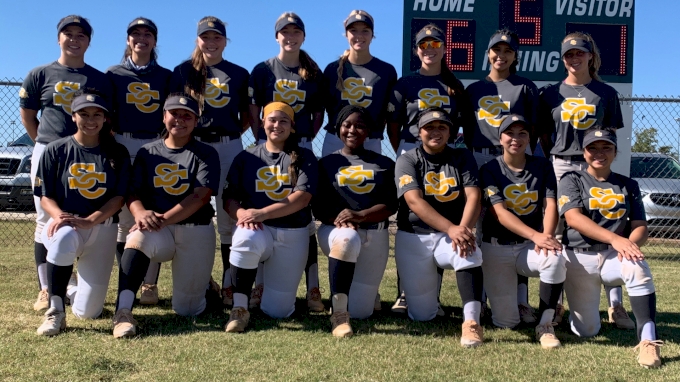 #46 | Taryn Kern, MIF | 2022

A left-handed leadoff hitter, Taryn has the ability to spray the ball to all sides for the field. Taryn plays middle infield and is an absolute playmaker. She has good range and her softball IQ is a 10! Taryn has secured the leadoff spot for the past four years and currently has a lot of eyes on her.




#4 | Ahmiya Noriega, 2B/OF | 2022

Ahmiya is an amazing athlete who will outwork anyone. She runs a 2.7 from home to first and also hits for power. Ahmiya comes from a bloodline of athletes and continues that lineage with her athleticism, drive, and hustle. She currently leads the team in hits and is definitely a five-star athlete.




#89 | Peyton Schemmer, MIF | 2022 (Syracuse)

Peyton is currently verballed to Syracuse University and is a hot shortstop that makes outstanding plays defensively. She bats in the three-spot and also hits for power and sprays the ball. Peyton is probably one of the best at the shortstop position and makes some wizard-like plays.




#45 | Jaiden Ralston, P | 2022

Power pitcher Jaiden Ralston throws about 64 mph with a heavy screwball, rise, and drop. She settles her pitches with her off-speed and averages about seven to eight strikeouts a game. Jaiden has been the horse in the circle since she was 14-years old and continues to get looks from the top universities around the country.



#20 | Rylee Gomez, SS/3B | 2022
Given her poise in the infield and a left-handed bat at the plate, Riley is an athlete who makes plays look effortless. She can stroke the ball to all parts of the field and bats in the two-spot in the lineup. Her athletism gives her the versatility to play outfield.






#26 | Paris Dellamaggoire, C | 2022
The clean-up hitter, Paris brings all the power in the lineup and the longball approach. Paris is clutch with runners in scoring position and can fill the position behind the plate. Paris has a pop time of 1.71 and keeps runners at bay.



#57 | Maleah Lopez, P | 2022
Maleah can start a game, relieve a game, or close a game. She brings a special talent when taking the circle. At 60-63mph in the circle, Maleah makes the ball disappear with her drop, change, and rise. A primarily north/south pitcher, she has more than delivered, and pitching in the biggest games is where she thrives. No emotions, all fight.






#88 | Iris Bejarano, 1B | 2022
Bejarano is a stud. A powerful hitter with an exit velocity of 75 mph. Iris is one that can change the game with one swing. Iris also plays first base and when not on the field she fills the DP spot and finds her way in the lineup. Iris is all power and speed and most people underestimate her speed on the bases.


#31 | Ella Claus, OF | 2022
Speed, hustle, and drive are three words that come to mind when I think about Ella. She is from the state of Washington and has the speed to cover a ton of ground in centerfield. Ella also brings a bat from the left side. She can hit, slap, and bunt. Ella is very athletic with a plus arm and throws with accuracy. Ella will find herself in the eight or nine spot in the lineup to help turn over the line


#41 | Kieley Ganaden, 3B | 2022
Kieley is tough as nails and is a true competitor at heart. Kieley brings it all to the field. A gold glove at third and instincts of a cat, she also brings a left-handed bat that can hit for power. Kieley is a clutch hitter and you can never count her out with two strikes. Kieley will foul off pitches and capitalize on a pitcher's mistake.



#99 | Kyndal Todd, 1B/ OF | 2023
Leadership and a spark plug. Not only does Kyndal bring the energy to the field but she can also change the game with one swing. Hitting from the left. Kyndal can drop a bunt, hit in the gaps or over the fence. Kyndal is solid at first base and her softball IQ is like no other, Kyndal is an emotional player who will always keep the team on their toes.


#36 | Addison Amaral, OF | 2023
Addi Amaral is the youngest player on the team but probably the most athletic as well. Addison can compete with the best. She is a legit outfielder who has the passion and drive beyond her years. Addison is definitely a top-five player in the state and continues to thrive.



#42 | Jackie Lemus, C | 2022
Work and love are two words that come to mind when I think about Jackie. Jackie is a prime example of hard work and loves what she does for the game. Her drive is like no other. She has figured out her swing and can hit to all areas of the outfield. Jackie is a terrific situational hitter and also can hit gap to gap is continues to get stronger each season.


#64 | Xzylia Maravilla, C/OF| 2022
Xzylia is a 5-foot-8 catcher that can rake with the best. "X" is tough as nails. She hits gaps and can come out as a pinch hitter as well. She competes like no other. X continues to prove her game and is very athletic in doing what she needs to do when she takes the field. She is a fighter and also likes to be around her teammates.


#62 | Brooke Davis, P | 2022
Brooke is the newest member on the team but just makes the team better. She has the complete arsenal as a pitcher and can work all ends of the plate. Brooke throws about 59-61mph and can spot the ball where she wants. Brooke will continue to see the circle and we are looking for good results when her number is called.


#6 | Ellie Escalante, C/OF | 2022
Ellie is a catcher but has the speed to play outfield. Her range and communication skills on the field help Ellie in every part of her game. She's a hard worker who loves the game. With her hard work, it sets Ellie up for success. She thrives in the gym and her desire to practice and workout is like no other. Ellie loves to be on the field and her performance showcases her efforts and success.


#98 | Marissa Martinez, P/DP | 2022
Marissa is always excited to be on the field and among her peers. She is a beast at the plate with an exit velocity of 74 mph. Marissa swings the bat hard and wants to crush it every time. In the circle, Marissa throws a great drop ball with efficiency. Marissa is one of the best on the team but is also the best teammate when in the dugout. The future of this player is very promising and we are looking for more in the future.