Mark Allister is the author of Women's College Softball on the Rise: A Season Inside the Game. He will be writing on DIII softball this spring and would welcome story ideas and comments at allister@stolaf.edu
---
On March 10, 2020, East Texas Baptist University's softball team beat Baldwin-Wallace University to run their record to 15-0, which included going 4-0 the previous weekend at the highly competitive NFCA Leadoff Classic in Tucson. Top-rated teams there such as defending DIII champions Texas Lutheran, Illinois Wesleyan, and Christopher Newport each beat and lost to one another, clearing the way for ETBU on March 10 to rise to No. 1 in the NFCA coaches' poll. Everything was clicking for the team, on and off the field.
In her first twelve seasons at ETBU, Head Coach Janae Shirley led the program to 10 NCAA tournaments and two national championship tournaments, including winning it all in 2010. That championship team was not only talented, Shirley says, but had the intangibles that help a team gain ultimate success. "The players got along really well, didn't get stressed out, and would find a way to win," she recalls. "This was also true of our 2020 team."
Like many other strong DIII softball programs that got off to excellent starts in 2020, ETBU's Tigers can only dream of what might have been without the COVID-19 virus ending seasons in March. But the players are back to school and back on their softball field this fall, following protocols for classes and practices, hoping that their big dreams can be realized in 2021.
Elevate
Many DIII softball programs are small, upscale colleges with beautiful campuses in charming towns, or are medium-sized state universities with low tuitions. ETBU is a private school with moderately-priced tuition in Marshall, Texas, a town of 23,000 people, is from accounts I've read a good place to live but neither upscale nor charming. ETBU is one of four colleges there, including Wiley College, one of the oldest historically black institutions and the setting of the 2007 film starring Denzel Washington, The Great Debaters, which depicted Wiley College's debate team's struggle for racial equality. ETBU has undergraduate and graduate programs, but it's still a very small school, enrolling this fall only about 1300 undergraduates, the group from which softball draws its players. So what makes this particular school such a softball powerhouse?
In 2017, Tiger Softball launched a fund-raising campaign to upgrade Taylor Field with artificial turf in the infield and outfield, with a new padded outfield wall, backstop netting, handicapped-access stands in left and right field, and a berm for additional seating in center field. In addition, the campaign would raise money for a 3,000 square foot clubhouse, featuring a locker room for 32 student-athletes, coaches' offices, and a lounge for team study and fellowship. In 2018, the NFCA Awards Committee chose ETBU's Taylor Field as Field of the Year in Division III.
Divine Intervention
For this piece, I talked at length to two current players, Dani Solis and Hannah Garcia, and a former player who is now in her first year as an assistant coach, Jayme Perez. Although all three said how great the field and clubhouse were when I brought it up, no one mentioned the facilities when recounting how they ended up enrolling. They all said, instead, that the first day they stepped on campus for recruiting visits, ETBU felt like home.
Star outfielder Dani Solis went to high school at Baytown Christian Academy (near Houston), a very small private school, and to some extent, she's replicated that at ETBU. "I've always been surrounded by just a small group of people," she said, "and for college, I wanted that, and the family orientation that ETBU has," Solis mentioned that on her visit Coach Shirley and all the coaches demonstrated compassion and caring for each player. "ETBU felt so right compared to the other schools that I had visited."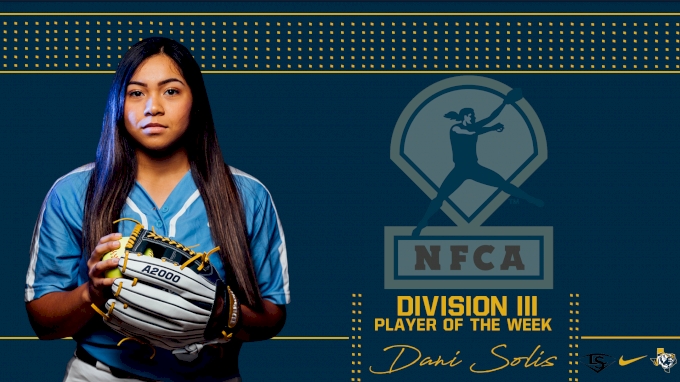 Starting shortstop Hannah Garcia, who grew up in Houston and attended a big high school, had a different background than Solis but her campus visit was similar. "When I was being recruited by Coach Galloway and I came up on my visit," she recalled, "I had a really good feeling that this was a place I could call home. And when I was telling my family about it, my mom started crying, and she told me that she had believed this was the place. It was so friendly and so peaceful…I feel that God intended for me to end up here at ETBU."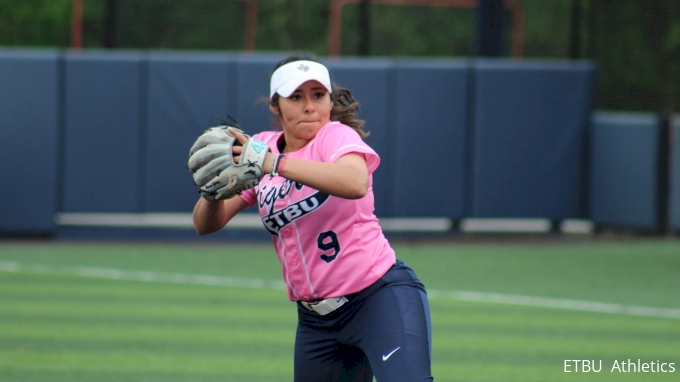 Faith and this sense of home are intertwined for players and coaches. ETBU is a Baptist university, and its religious focus is central, as its website prominently announces: "The ETBU student experience is characterized by Christian faith integration. Taught by faculty pursuing excellence in Christ, students receive individualized instruction and the resources necessary to succeed."
Fundraising, likewise, exists in a Christian context, as ETBU Vice President for Athletics Ryan Erwin demonstrated when he publicly commented on the improvements to Taylor Field. "We are grateful to our faithful supporters, alumni, coaches, and staff," he said. "ETBU Softball strives for excellence within their program, and we have been blessed to provide them a first-class facility. Our coaching staff continues to recruit the highest caliber student-athletes, who desire to be in a Christ-centered program."
Perhaps the religious orientation attracts particular players, but then again, it won't appeal to others. And ETBU is only one among many colleges that are faith-based in Marshall, Texas.
In my years of researching and writing about college softball, I've heard repeatedly that without support up the ladder — from the athletic director to the university's provost or president — an individual program will not sustain excellence. Successful coaches who have opportunities elsewhere, for one thing, will leave a program if they aren't supported.
The excellence of ETBU softball, says Shirley, begins with the support she receives from the administration, including providing softball with "the finest facilities on campus." The athletics program in recent years has grown, adding a strength and conditioning coach, a compliance person, and other positions that allow the coaches to focus on their particular sports and players. "Our university's administration cares about this," Shirley explains. "They want us to do our jobs well. I give them a lot of credit for that."
She also credits the administration for understanding the demands outside of her career.
"It's a big challenge to be a female coach with young kids," Shirley says. "I've been really lucky to have a husband [Guy Shirley] who knows and understands the challenges of what I do. A lot of how I'm able to juggle these demands is being in a place where the administration has wanted me to have my kids around the team, has wanted me to show the players how to be a mother and have a career."
Major is already a pro at postgame pressers!! #notimpressed #takesadrinklikeaboss #blesshim #majorlee #littlered #powerade #etbusoftball pic.twitter.com/VblwpgzSCf

— Janae Shirley (@JanaeShirley) May 15, 2017
"People ask me, 'why are you still at ETBU?' They assume that I should want to try to move up the coaching ranks, up to DII or even DI. But everyone's view of success is different. Success to me isn't to walk away someday and say that I was a DI coach. Success is to invest in and grow kids' lives and help them be better people. I also like to win, which I can do here. There's not another job that I know of that can give me the facility that I have, pay me what I get paid, and allow me to have as much time as I get with my kids. I think that DIII, with its limitations on time you can spend with your players, makes possible all of this."
- Coach Janae Shirley, ETBU
The support from above isn't only about Shirley's job. The administration believes in the importance of women's sports, in general. "Our university believes in empowering women," Shirley says. They've certainly made it possible for her to be a breadwinner, a devoted coach, and a devoted mom.
Coming Full Circle
Janae Shirley is an alum of ETBU, but she didn't begin her college education there, nor was softball her primary sport. She grew up in the panhandle of Texas where fastpitch softball was unavailable until her junior year of high school; she went to Midland College, a junior college, to play basketball. But after several severe injuries, including blowing out a knee, she decided that her basketball career was done. After her softball team returned from the JUCO national tournament, Shirley went on 10 recruiting visits to various campuses. ETBU was her final stop.
"I was trying to decide on what kind of person I wanted to be," Shirley says. "I was super competitive and wanted to play at a winning program, but I also was thinking then that when I walked away from sports I wanted to be a better person. I stepped on ETBU's campus and knew that that's where I was meant to be." Little did she know that the university was going to play a large role in her life long past her college years.
After graduation, Shirley decided to go back to school for a nursing degree. The volleyball coach approached her and asked if Shirley would become the assistant volleyball coach, helping primarily with recruiting, because if she were on staff she'd get her tuition paid. A week before the semester began, Shirley discovered that tuition was covered for all programs but nursing, and given that she had already graduated, the financial aid she had gotten in earlier years would be unavailable. She'd have to pay in full, which was impossible, so she decided to go ahead and coach volleyball in the fall and hold off on a career decision. Then the softball coach who was also the athletic director, Kent Reeves, asked her to be his assistant for spring.
Shirley liked coaching more than she had expected. A year later, Reeves was ready to quit coaching and he groomed Shirley through year two, getting her ready to take over the program. She did everything that a head coach does except make the line-up card, and the following year she got to do that, too.
Shirley laughs when she talks about how unprepared she was that first year. "I had had a great experience at the school, and I was young and I thought that I could recruit well, that I could sell recruits on the school, but teaching softball was what I was lacking. I was really lucky, however, that Bill Galloway was in the picture."
Bill Galloway is an NFCA Hall of Famer who recorded over 900 wins coaching at Texas A&M and Louisiana Tech. After retiring following a 20-year run as head coach at Louisiana Tech, Galloway joined the ETBU staff in 2003 as a part-time assistant coach, working with pitchers. Shirley's first move as ETBU head coach was to ask Galloway to come on staff full-time as her assistant.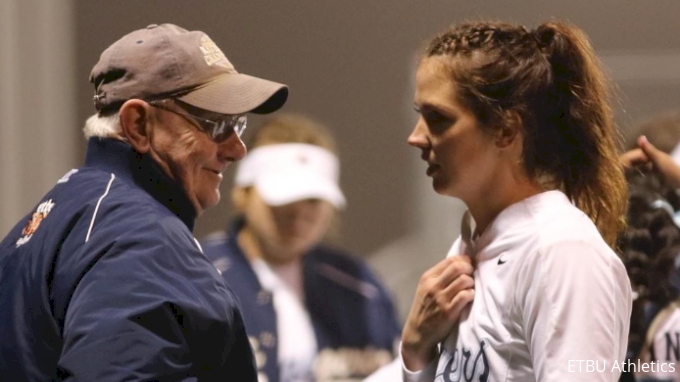 "I needed guidance and help and he was the perfect fit," Shirley says. "He's been with me now for fifteen years, and we make a good combination. He mentored me and helped me avoid some mistakes." Shirley also mentioned that Galloway's reputation as a pitching coach as well as his contacts have helped her recruiting efforts through the years.
A head coach at twenty-three, not having had career plans to coach, Shirley had had her life shaped quickly and unexpectedly. "I was in the right place at the right time," she says. ETBU got lucky as well, it would turn out.
Roster Management
Sports can actually drive revenue at a DIII college, in that athletes don't receive athletic scholarships so they do come and pay tuition. Over 50% of the student body at ETBU is playing on an NCAA team or club team, in part because the administration, mindful of the role that sports can play, added numerous club sports and funded them. My favorite? ETBU's bass fishing club, which has a sponsor in Skeeter Sports who provides bass boats, rods, and tackle.
Because the majority of players in a DI program are on a full or partial scholarship, coaches have control over the size of their roster in a way that DIII coaches do not — DIII coaches recruit and then wait until winter to see if the player applies to the school, and then wait until spring to see whether she will attend. DIII coaches are on the admissions timetable for their colleges in general, not on an athletic timetable where recruits sign National Letters of Intent in November.
ETBU has 34 players on their roster for 2020-21, an even higher number than usual. "If we talk to a high schooler about playing at ETBU," Shirley says, "and they decide to come, we will have them on the team, no matter how many girls turn out. It wouldn't be right to cut them." 16 of the 34 are new, either freshmen or transfers. That high number is because the program had six seniors to replace (though two are now returning because they have an extra year of eligibility due to the season cancellation). And they needed to recruit a number of pitchers.
A year ago, Shirley hadn't really recruited any pitching, because she felt she had two of the best pitchers in the country, and they were both sophomores. She didn't think it would be fair to bring people in if they weren't going to throw much for a couple of years. One pitcher, Preslye Cox, went 14-2 with a 2.25 ERA as a freshman and followed that up by going 5-0 with a 1.75 ERA as a sophomore. Going into 2021, she'll be the ace, but only because ETBU's All-American, Beatriz Lara, decided that she needed to be closer to home in Corpus Christi for family reasons.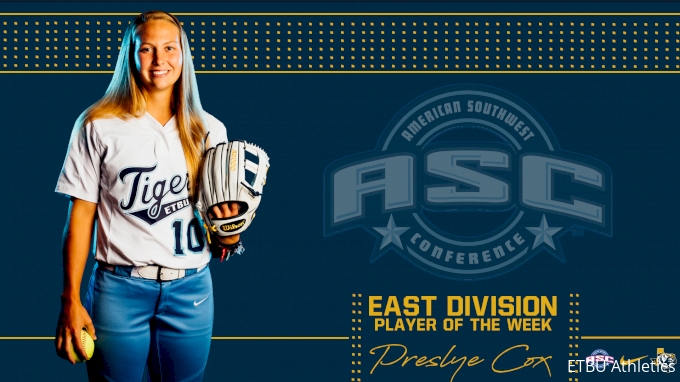 Lara has been one of the best DIII players in the country — not only as a pitcher but because she wields a big bat. In her second-team All-American freshman season, she hit .308 with five home runs and 38 RBI, to go along with a 21-2 record in the circle. "I had told her when I was recruiting her," Shirley says, "that I'd understand if she ever needed to get closer to family. She told us last winter that she needed to transfer. I love that kid and wanted her to go to a good environment, and so I called Kristen Zaleski, the head coach at DI Texas A&M-Corpus Christi. Kristen offered Bea a scholarship sight unseen."
Knowing that ETBU was down to one pitcher that she could count on, Shirley hustled on the recruiting trail and added four new pitchers. She isn't even lamenting the loss of her All-American, because she's happy for Lara. "Now it's Preslye Cox's time," Shirley says, "to help make this program what she's capable of making it, to have her moment. It's going to work out."
Planning Around A Pandemic
The university worked hard to create a protocol to have students back on campus, and students responded by coming — ETBU has record enrollment this fall. The softball program also has protocols so that players follow physical distancing rules in their fall ball practices.
I asked everyone how the pandemic was affecting them, and unanimously they agreed, not much. Hannah Garcia said that players have done a very good job wearing masks and following hygiene rules. "At times I forget I have the mask on, honestly. I actually feel like it's harder with my academics, with the hybrid courses — some days on-line, some days in class with masks on. I don't have the relationships with my professors that I'm used to."
Coach Shirley says that her biggest challenge has been that she doesn't have the loud "coaching voice," and so with her mask on, it's difficult for her players to hear her. "I have to bring them in and so we have to stop more, which is unfortunate. The other thing is that when I'm instructing them I can't see their facial expressions, so I'm not always sure how they're understanding compared to when I can see their face fully." Players and coaches also unanimously agreed how much they appreciated just being back on the field.
A little bat testing to start off the week!! S/O @sluggerFP @DeMariniFP @wilsonballglove for always hooking us up with the best!! We can't wait to use them for the 2021 season!! 🐯🌟 pic.twitter.com/spXZBgF9yu

— ETBU Softball (@ETBU_Softball) October 5, 2020
The culture of the ETBU program does not embrace whining, even about the 2020 season that got away. Shirley maintains that dealing with the COVID-19 virus has been a good learning experience for college students, that they've had to figure things out and adjust. "When we were told the season was over, I began getting phone calls and text messages as if someone had died. The cancellation gave us perspective. Our program — staff and players — were okay compared to the people who were dying or sick or the people who were going without food. And for us, it was as if God granted a gift of time that we don't normally have."
"You can sit and complain," she continued, "but everyone was going through the same thing. We realized that we can be thankful that we usually get to play softball. And we realized that when we don't have it to play, we can do other things that really matter. My players were safe and healthy, and the cancellation of the season when we were undefeated just wasn't the end of the world."
Dani Solis reflects back in much the same way as her coach. "At first it was really disappointing," she says, "given what we might have done. The whole team was so unified. But new opportunities then came, and if the season hadn't been canceled, I might not have had those opportunities." This December Dani is going to graduate early with a B.A. in business management and a minor in marketing, and then play this spring while she's taking courses for an MBA degree.
Everyone is happy to be back on the field this fall, and Solis says that she's very excited about the upcoming season — though not, as I was expecting, about the team's prospects or about whether she could individually continue the play from 2020 that was likely to earn her All-American status (in one quarter of a season, she had six homers, twenty RBI, and an OPS of 1.518). She didn't mention either of those.
"I'm most excited about the team and how we connect," Solis said. "We have a lot of new freshmen and transfers, so I'm excited to see them perform and grow. I look back to what I was like as a freshman and it's crazy how much I've grown. Coach Shirley is such a wonderful person and wonderful coach — she's not going to make it easy for you, she pushes us to be the best person we can be — but I can say that I love the person I am now and it's because of her. So I'm looking forward to playing with all the newcomers. And I'm always excited for game days and traveling, not just the playing of the games, but just being around teammates and having fun with them."
Be You
When asked what typifies her team, Hannah Garcia pointed to opposite qualities that are held in productive tension. "As a team we are very goofy," she said. "A lot of times we're just acting like ourselves, but people watching would think that we're weird." She mentioned that Coach Shirley not only tolerates this goofiness but actually promotes it directly at times with team bonding activities. "But we know," said Garcia, "when it's time to have fun and then when it's time to get business done. We are disciplined. We focus on the small details and try to perfect small things. Coach Shirley focuses on this. She also wants us to look sharp and to communicate well, which has also helped me in life."
Last off-season, Shirley decided that she wanted to change the relationship dynamics of her team. She created five small groups who were responsible for different parts of the program: a servant-leadership group who washed uniforms, among their tasks; an organizational group, who did planning for road trips; a spiritual leadership group, and so forth.
"This was working great," Shirley said. "I could see things change among the players off the field, and the positives were showing up on the field, also. Everyone had a purpose and role. It would have been exciting to see how it would have turned out." Coaches at numerous college softball programs emphasize academics and public service, being a good role model and a ferocious competitor. Shirley is just one such coach doing this very well.
"Every coach probably thinks their program is unique," she says.
"One of the things we really care about is developing a person, not just an athlete. We want our players to be successful in life, to grow as an athlete, and academically and spiritually, and be able to be successful as a mom or in a career or whatever they go on to do. We do little things in our program and we're proud of the women who are coming out of our program."
- Coach Janae Shirley, ETBU
What measures success for a DIII college softball team? Wins and losses? Trips to the DIII Women's College World Series? Something else? Shirley mentioned that she's very proud of the women coming out of the ETBU program, and if we take recent alum Jayme Perez as an example, ETBU has set the bar very high.
It's a misconception that the best players and coaches always gravitate to DI competition. Perez went to high school at James Dewey in Austin and played on one of the most competitive travel ball teams in Texas (Texas Blaze Slimp), and most of her teammates were recruited to big DI programs, which didn't appeal to her. "I wanted to go to a place where I could not only play softball," she says, "but be involved in other things on campus. So that was one of the main reasons I came to ETBU. I never wanted to eat, breathe, sleep softball — I wanted to dip my toes into other things that college students get to do."
In 2014, her first year at ETBU, Perez was a third-team All-American after batting .369 with 12 home runs and 48 RBI. That team went to the DIII national tournament, and Perez and her roommate Lacey Lindsey hit walk-off home runs in each of the super-regional games. Perez excelled all four years on the field, being named to an All-American team each year.
But sports was only part of her success. She had a job all four years of college [which would be rare for a DI player], and those jobs allowed her to learn about different career paths. She worked for the sports information department, the school newspaper, and the university's marketing department. She was the vice president and then president of the Student-Athlete Advisory Committee on campus, which tries to better the athletic department. She excelled in the classroom, where she majored in Mass Communications and minored in public relations. In her senior year, Perez was a Top-9 finalist for NCAA Woman of the Year — which is based on community service, leadership, academics, and sports — an amazing achievement because the award spans all sports and all divisions.
But she wasn't done at ETBU. "My senior year I worked in the marketing department for the university and discovered that I wanted to learn more about graphic design," Perez said. "So I stayed on and worked in that office after graduation while I got my MBA. After that, I stayed and worked in the admissions office for two years implementing a new database to help with admissions."
A young woman who's an incredibly high achiever, knows high tech and communicates well, is a team player and a leader… what's the ceiling for her in corporate America? How many high-paying job offers might she attract in Austin or Silicon Valley?
"During my three years after graduation I stayed in contact with Coach Shirley," Perez told me. "And then I had the chance to be an assistant here. Coach Shirley has been such a role model for the past seven years, and being able to give back to the program is something that I really wanted to do. I really think that it was God leading me to staying here and giving back. I love coaching so far. I've had a great couple of months."
Everyone in the softball program has the support of the ETBU administration. Coach Shirley wants to play a hand in molding young women of great character. Jayme Perez, one such exemplary, is then willing to return and become an assistant coach. I can't know that ETBU softball will stay at its high level, continuing its success both on and off the field, but the foundation certainly seems to have been laid.